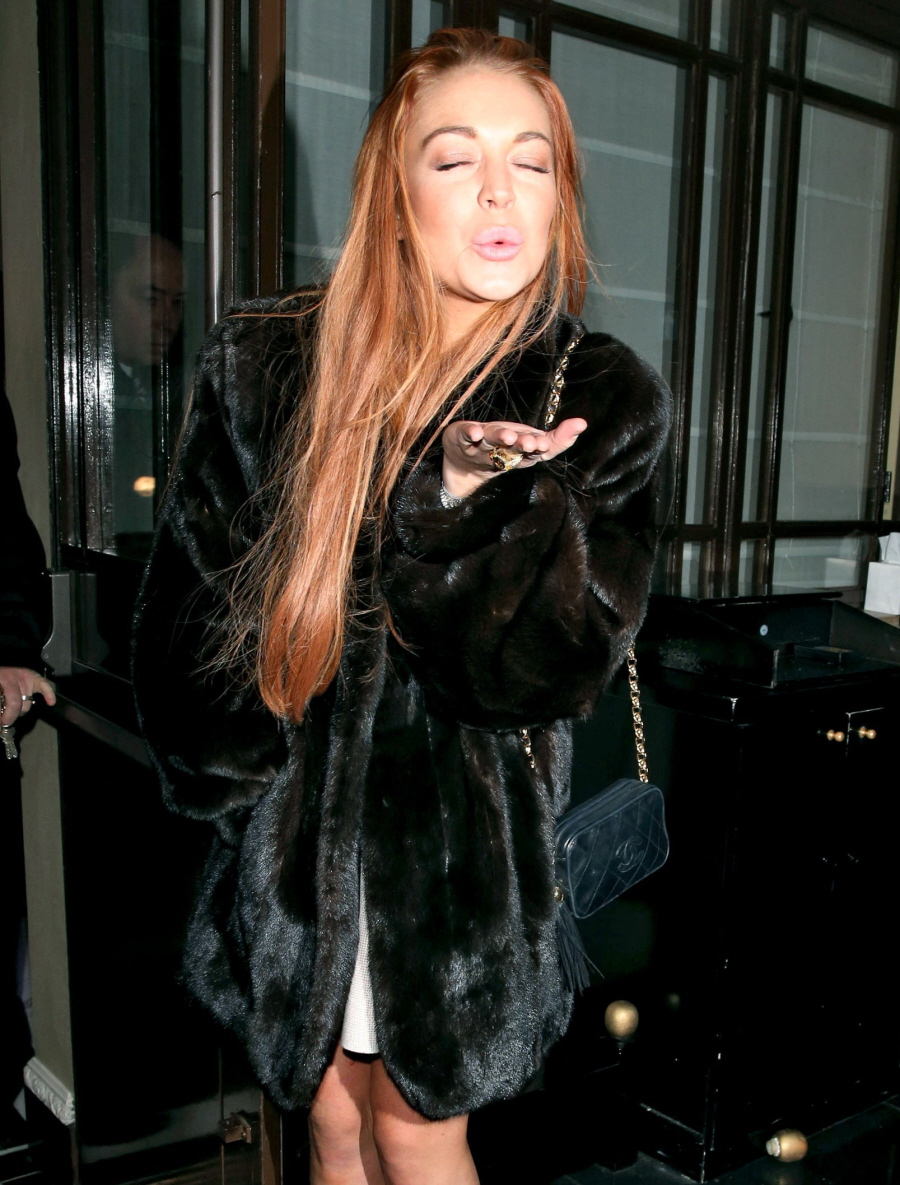 I am profoundly sorry, English Celebitches. I'm sorry that Lindsay Lohan, the American Crackhead, is in London for New Year's. I'm sorry that she cannot be contained, legally or spiritually. I'm sorry that the CDC (Centers for Disease Control) have not issued a crack contagion. These are photos of LL last night in London – she's staying at the Dorchester, I guess, and she went shopping at Harrods and she went out to eat at C London. There were several costume changes involved, and LL stopped to pose for the paparazzi several times.
Considering Lindsay is super-broke and the IRS crack-jacked all of her bank accounts, and considering that Lindsay is facing a slew of criminal charges in LA and NYC and her probation has already been revoked, you might ask yourselves: why London? Why now? And how did she afford to fly there? How does she afford to stay at The Dorchester? My guess? She's in London for a "job". And her john is paying for everything. Maybe it's some sad, nasty English millionaire, maybe it's some Saudi or Bahraini prince who wants to "spend time" with some nasty American "star". This makes sense, especially given LL's insistence that she is not going to be "partying" for New Year's – she's being paid to be the "guest of honor" at a private party.
The UK tabloids have a few other theories, though. Some tabloids claimed she had flown to London to crack-stalk Max George of The Wanted again, but no one seems to think that they even ran into each other, and The Wanted will be in NYC for New Year's. The tabloids also claimed LL might be in town because she had been cast in the UK show Celebrity Big Brother. Apparently, the new cast is going to be announced soon or something, but Lindsay informed TMZ that she's not doing that:
Cameras follow Lindsay Lohan everywhere she goes, but she's not about to live with them … telling friends she has no interest in doing "Celebrity Big Brother."

With LiLo arriving in London yesterday (see above), the rumor mill spun into overdrive … saying Lindsay was in town to film the super-popular British show.

But according to our sources, the idea is "completely untrue" and total "nonsense." As one source pointed out … how could she lock herself in a home for a few months when she has a court date next month?

If anyone locks up Lindsay Lohan, it won't be TV producers … it'll be a judge.
Yeah… not yet. She's not going to do that kind of reality show… yet. Give it another year, I think. Speaking of career failures, there's a new trailer for The Canyons. The language is NSFW, but even with the language, it's just… stupid.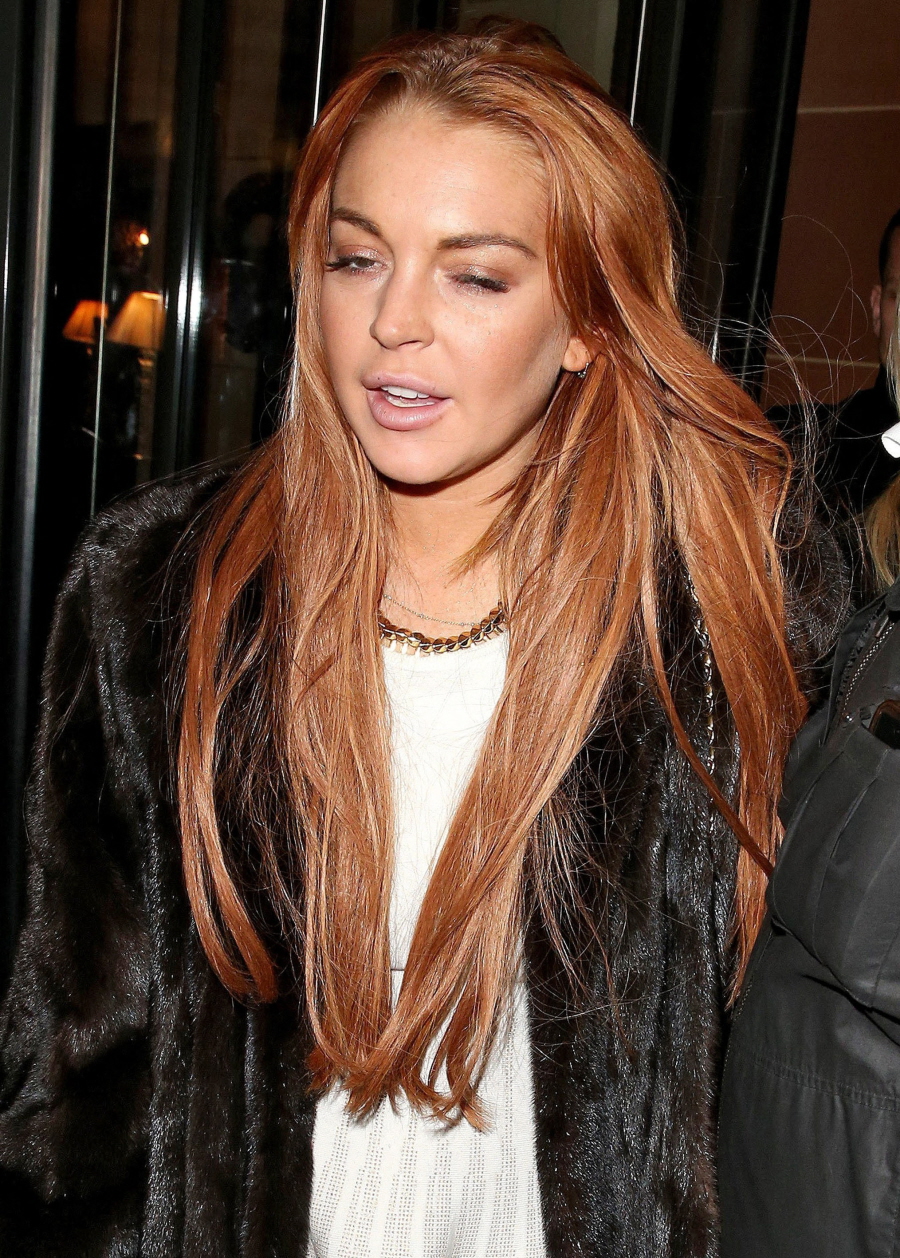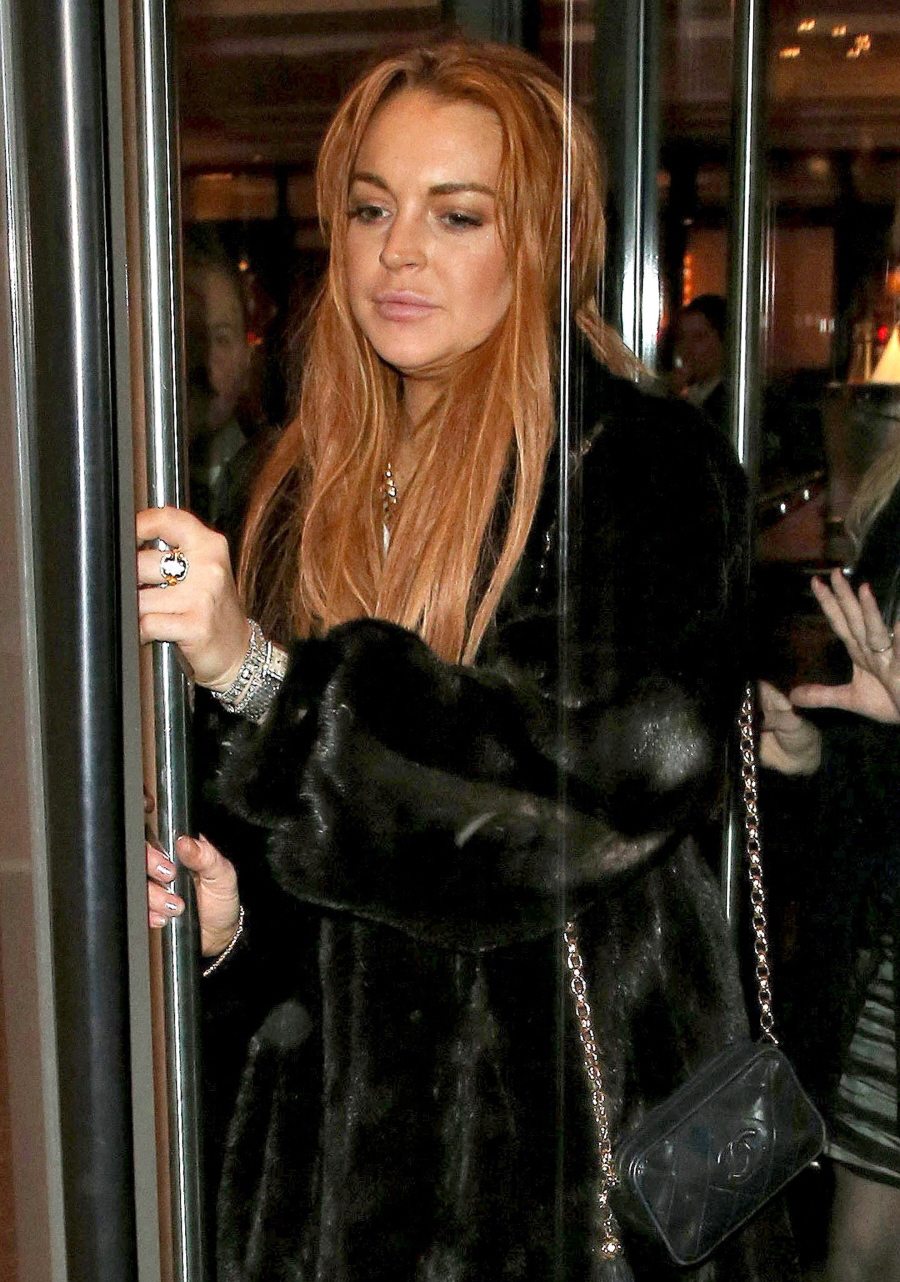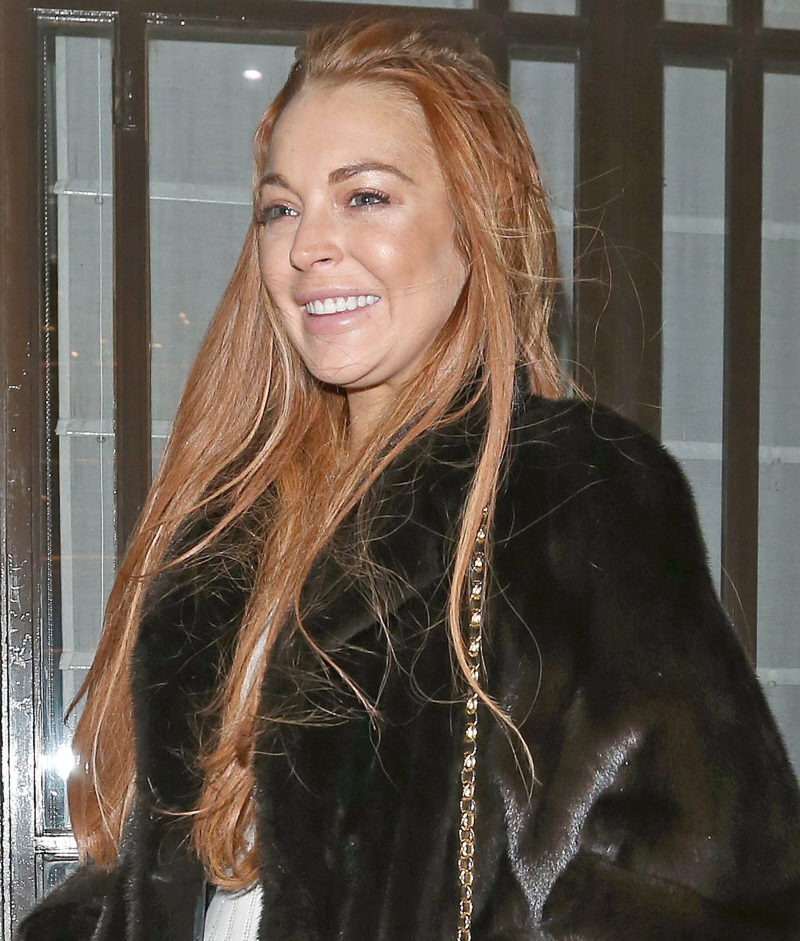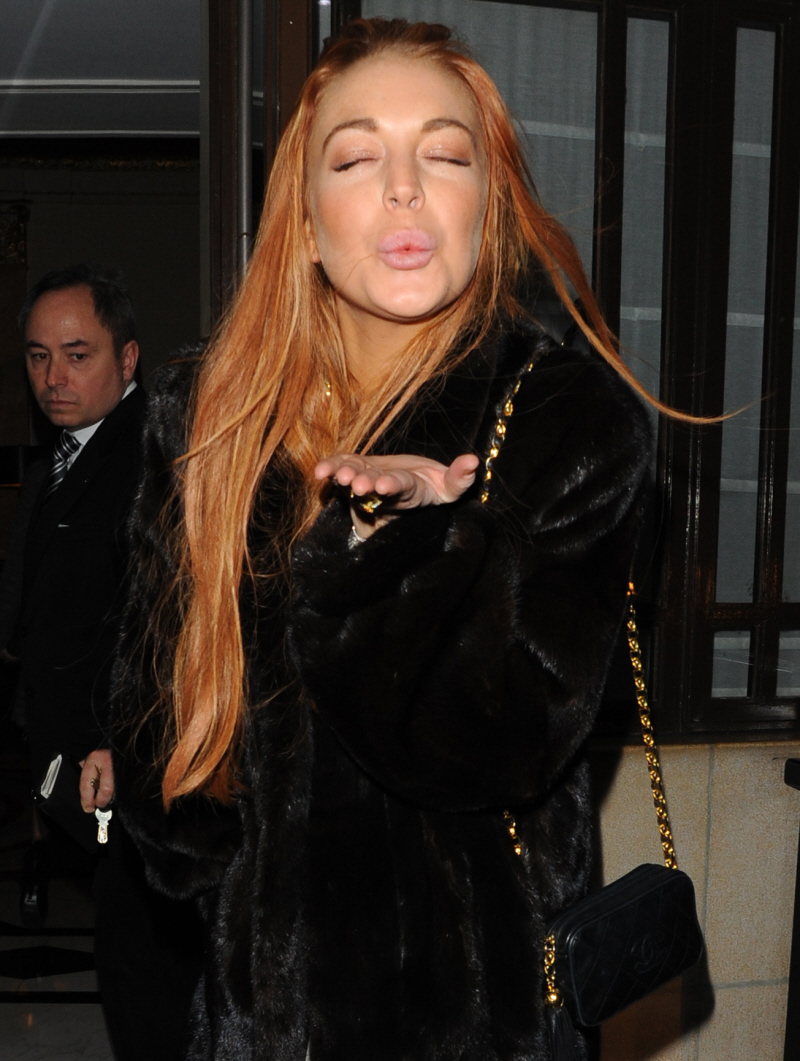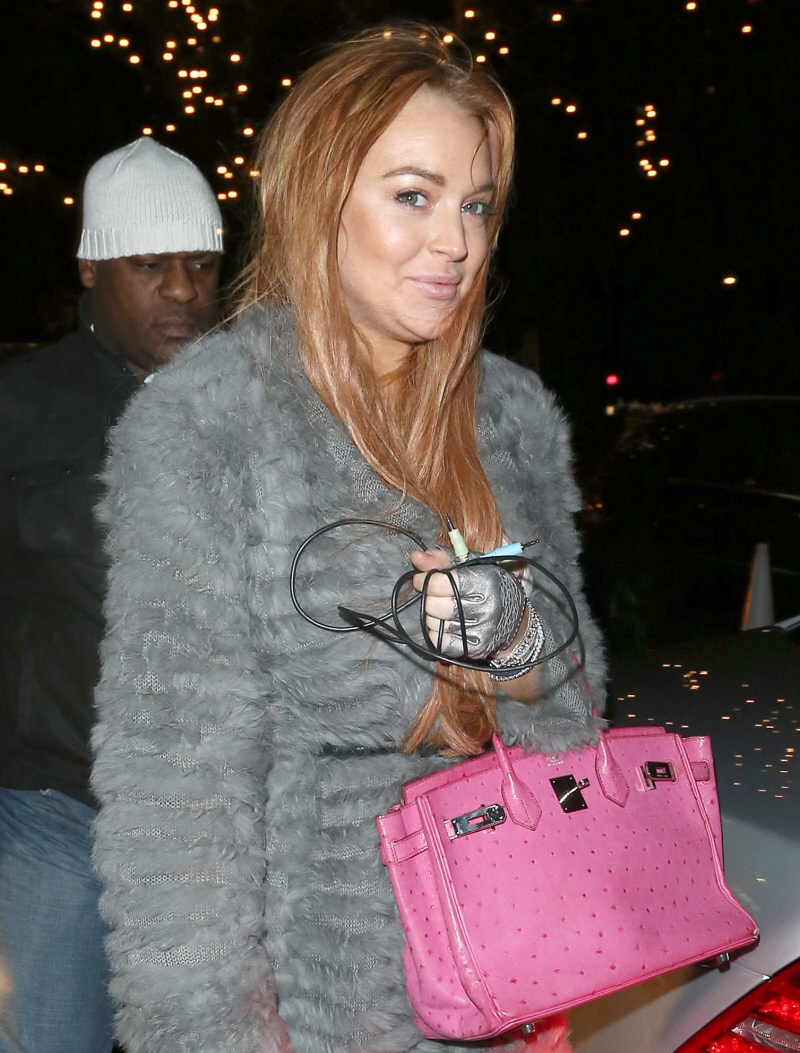 Photos courtesy of Fame/Flynet and WENN.