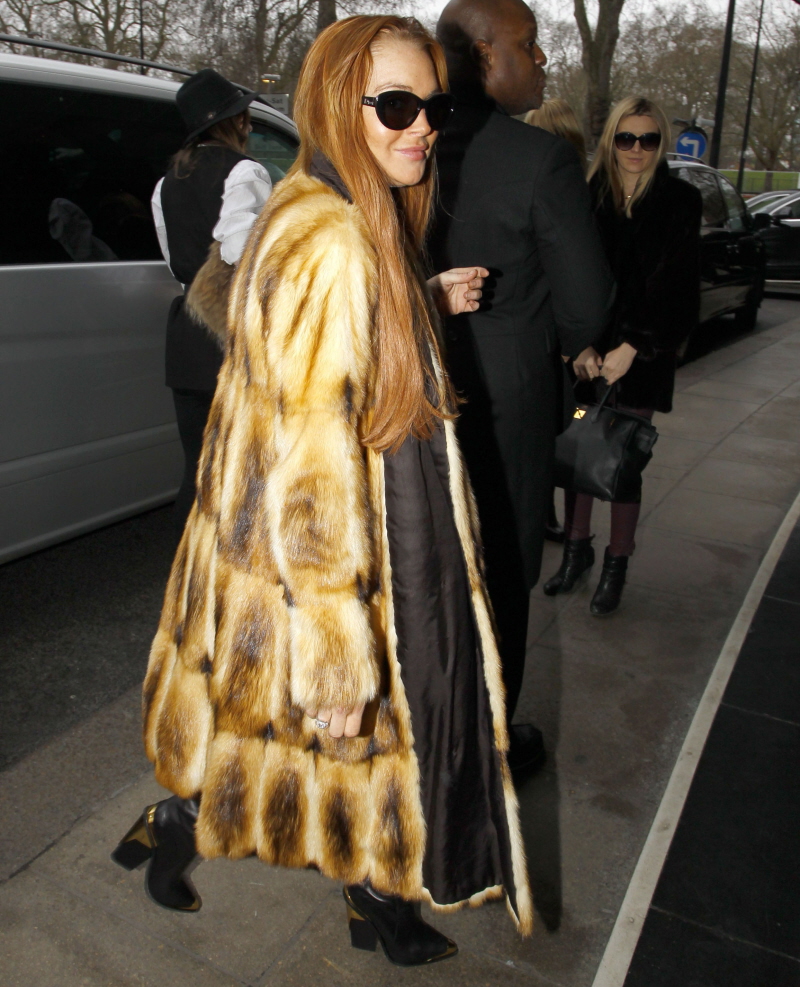 A few weeks ago, I almost bought a faux-mink throw blanket that looked similar to the coat Lindsay Lohan is wearing. The only difference, I guess, is that the blanket I almost bought was super-cute and it was FAUX. I'm assuming that Lindsay is wearing real fur because it's just hideous. Why would she wear something so hideous unless she knew it was super-expensive? That's how I know it's real. And that's how I know Lindsay is still crackie. How else do I know Lindsay is crackie? She wanders around restaurants in a daze, repeatedly being escorted back to her table by the wait staff. True story.
Lindsay Lohan may have been too into the holiday spirit when she hit West Village hot spot The Lion last week. Spies say she kept getting up and wandering the dining room.

"Lindsay kept walking around aimlessly," a spy recalled of the night after Christmas. "Twice, staffers had to take her and escort her back to her table."

The spy adds that Lohan and her pals stayed until 1a.m. and that her conversations were as bizarre as her strolls.

"Lindsay appeared to be speaking in riddles most of the night," the spy said.

But Lohan did apparently fit in some wholesome family time. That day, she tweeted a pic of a meal made with mom Dina and brother Mike, writing, "Eggplant parmigiana. We did good."
CRACK RIDDLES!!! I guess she thinks that she's deep, maybe? If a crackhead falls in the forest, does it make a sound? What is the sound of one crackie hand clapping?
In other crack news, Lindsay wants all of us to know that she's back to being a homebody!! She let it leak to TMZ (of course) that she's not planning to go out for New Year's. Why would she? Every day is New Year's Eve for Lindsay.
NO, IT'S NOT OPPOSITE DAY … Lindsay Lohan will be one of the few people NOT getting sloshed this New Year's Eve … telling friends she's choosing to stay in instead.

According to our sources, LiLo is hell-bent on starting the year off right — and making a good impression on the judge hearing her case — which means no parties, no clubs and definitely no drinking on the last night of 2012.

It's a far cry from her past NYE extravaganzas … where LiLo got her party on at shin-digs all over the world, including St. Barts and Italy.

But this year, we're told LiLo's plans include a small, quiet dinner in London — where's she's visiting — and then it's straight back to the hotel before the ball drops to chill with family and friends.

And in other news … pigs can fly.
Whenever Lindsay pulls this kind of crackie mind trick (except it's not a "trick" when she's the only who thinks she's clever), I always think… "Hm, I wonder if she's charging a special holiday rate and one of her 'clients' wants her." What do you think? Is Lindsay just acting like it's her idea to stay in when she's really just "scheduled" to "work" that evening?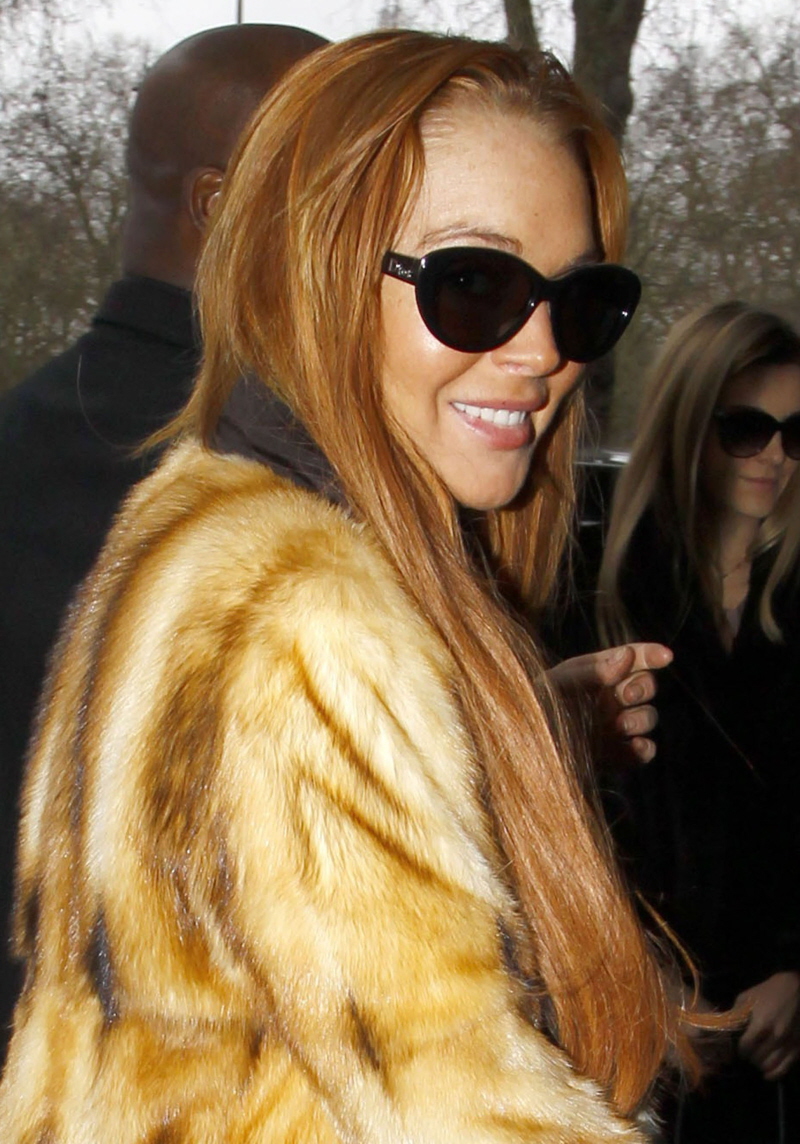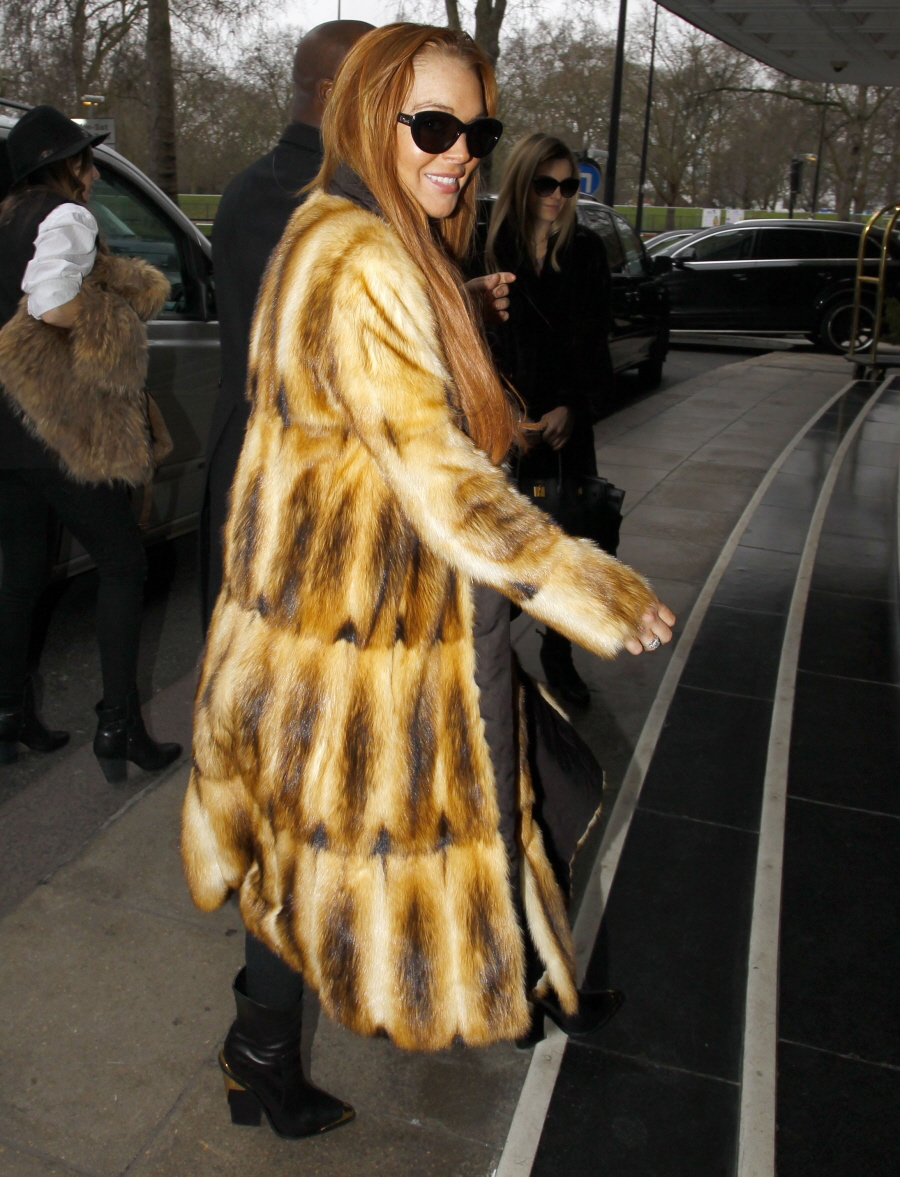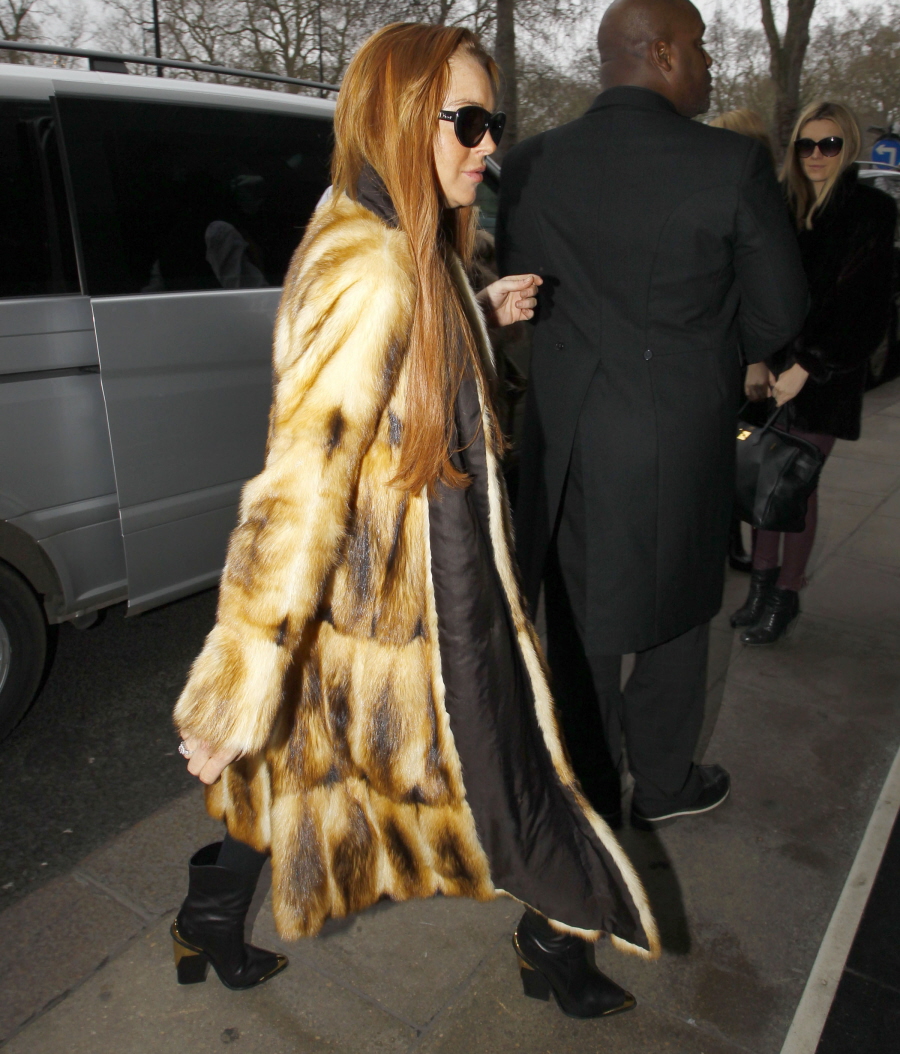 Photos courtesy of Fame/Flynet.