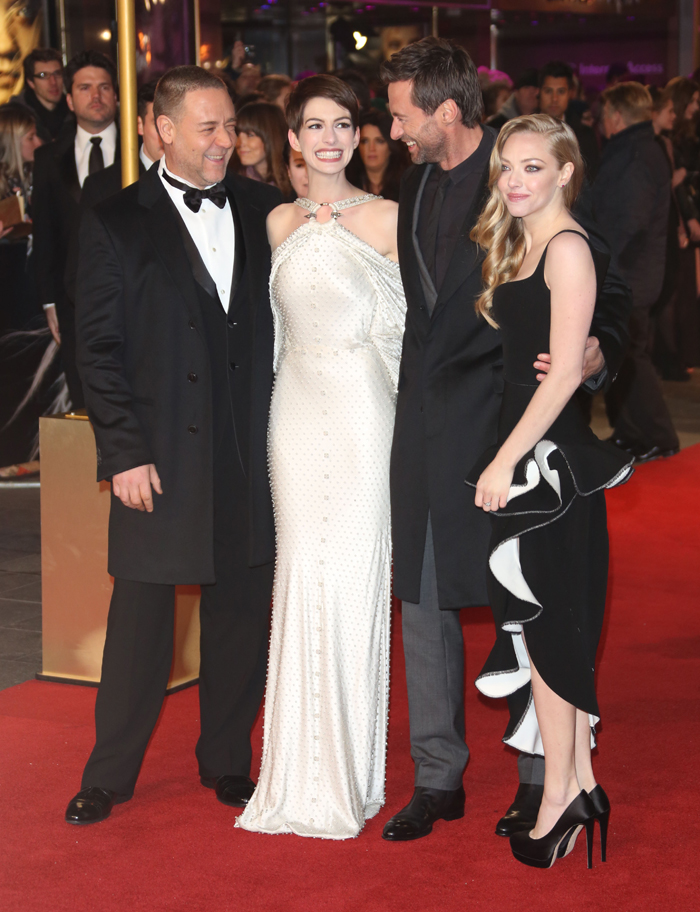 For better or worse, Russell Crowe's career is on the upswing. It's a Rusty renaissance, and I guess he figures he still "has it" in the girl-picking-up department too. Until recently, Russell has been paying lip service to trying to get his family back together since he and wife Danielle Spencer separated last October after nine years of marriage. However, it seems that Russell has abandoned that plan after being linked to both Katie Lee and Dita Von Teese in a matter of months. Now and according to the Enquirer, we're getting a new story about how Russell has been hitting on his Les Mis and Winter's Tale co-star, Amanda Seyfried, for the duration of the filming of these two movies. What a tool, right? Well, Amanda is not interested at all in Russell's pseudo-lothario moves: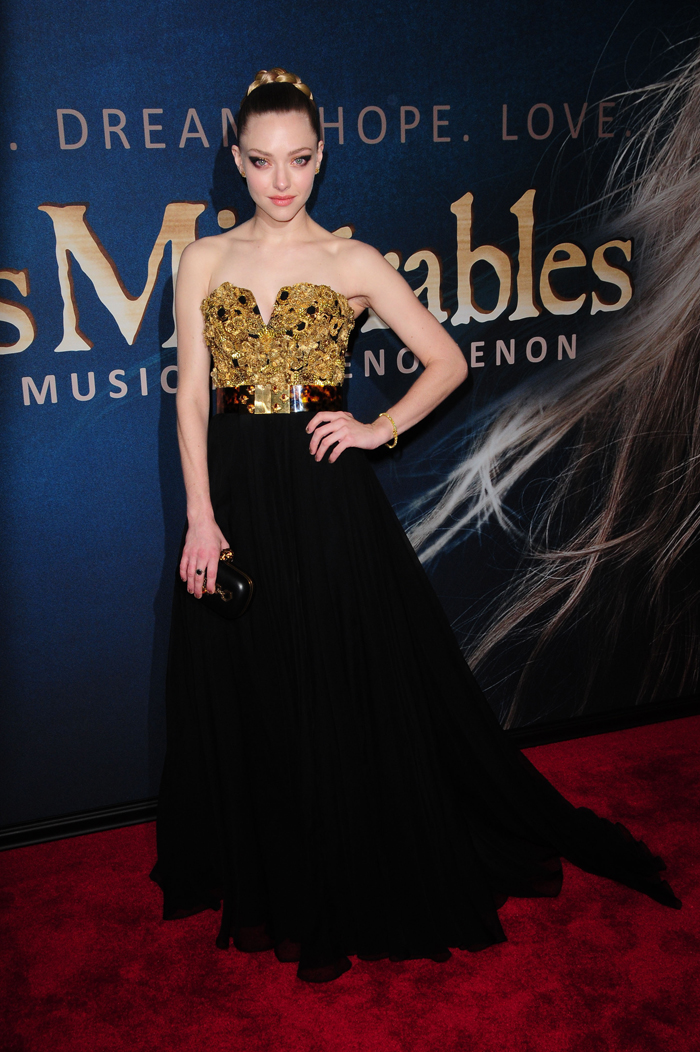 Russell Crowe mae a big deal about heading back to Australia to patch up his trouble marriage to Danielle Spencer — but The Enquirer has learned the aging Romeo now has the hots for his beautiful blonde Les Miserables co-star Amanda Seyfried.

His efforts to woo the 27-year-old actress went for naught, however, because she's just not interested in a romance with him, say sources. "I think Amanda was probably grossed out by Russell's come-ons," an insider told The Enquirer. "She'd be repulsed by the way he claims he's trying to repair his marriage while flirting with her."

The insider adds that the 48-year-old Oscar winner — now bloated and bearing a bushy gray beard — "was crazy about Amanda" while he was recently shooting Winter's Tale in New York. Russell would show up on his bike while Amanda was walking her dog, and he'd try to tag along with her for lunch dates," said the source. "He went overboard with compliments, raving about her lush golden locks, calling her 'my beautiful Rapunzel.'

"He even sent Amanda flowers and mushy e-mails, telling her how beautiful and talented she is and how he'd love to find another movie project for them. But who could blame Amanda if she is creeped out by him? His unruly beard and big belly make him look like Bigfoot!"

As the Enquirer recently reported, the father of two was trying to save his marriage after it was announced in October that he and his wife of nine years, Danielle, 42, were splitting. Despite reports he was getting cozy with Billy Joel's ex-wife Katie Lee in December, Crowe proclaimed that his "priority" was to bring his family back together.

"The problem is that Russell just can't seem to contrl himself around pretty women," noted the insider. "But Amanda definitely doesn't want to get mixed up in his drama."
[From Enquirer, print edition, January 28, 2013]
Ugh, I can't believe he actually referred to her as "my beautiful Rapunzel." Rusty must really be, uh, rusty. Amanda may very well be used to dating douches (Dominic Cooper, Ryan Phillipe, and Josh Hartnett among them), but she does have standards, you know. That is, she's obviously not into married douches. If this story is true (which it very well could be), Russell's really coming off as a desperate pervert who preys on younger co-stars who clearly are not interested. Poor Amanda.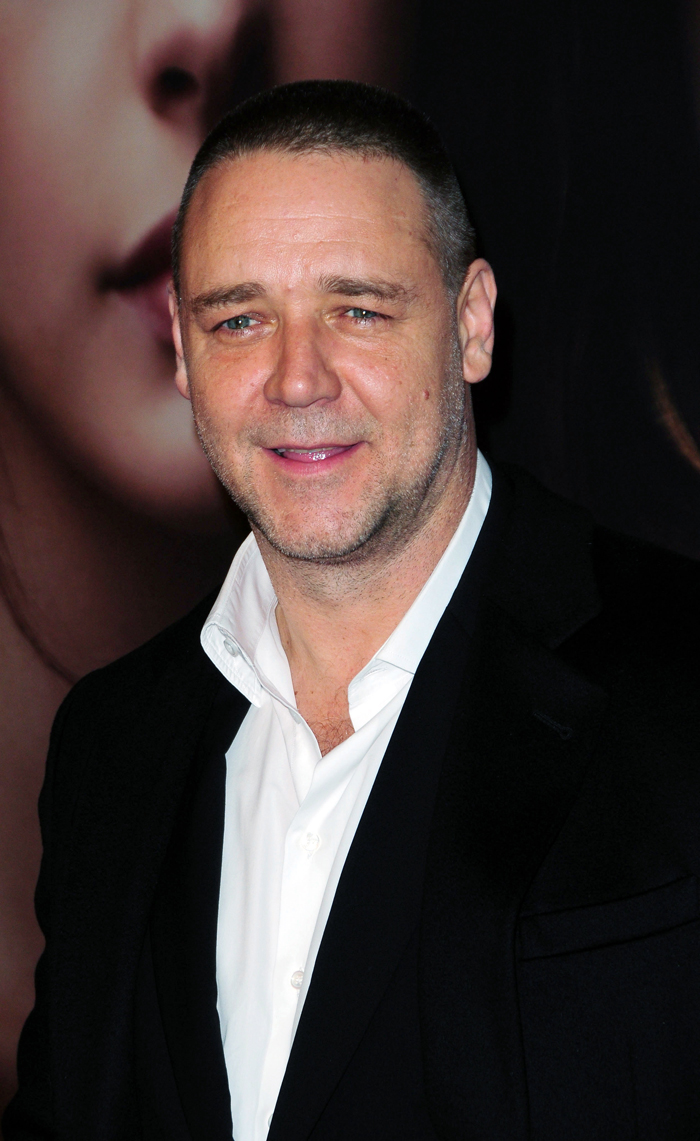 Incidentally, here's Amanda with her new boyfriend, Desmond Harrington (according to our photo agency, but this is actually a "mystery man"), for a grocery shopping trip last week. She sure is popular with the dudes, and Russell should have known he'd have no chance.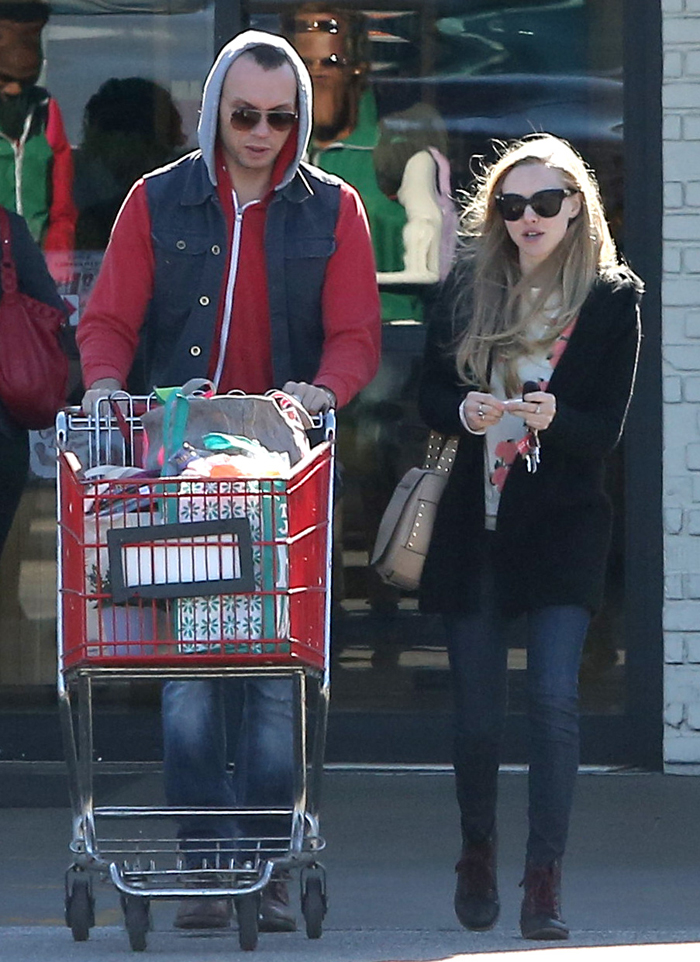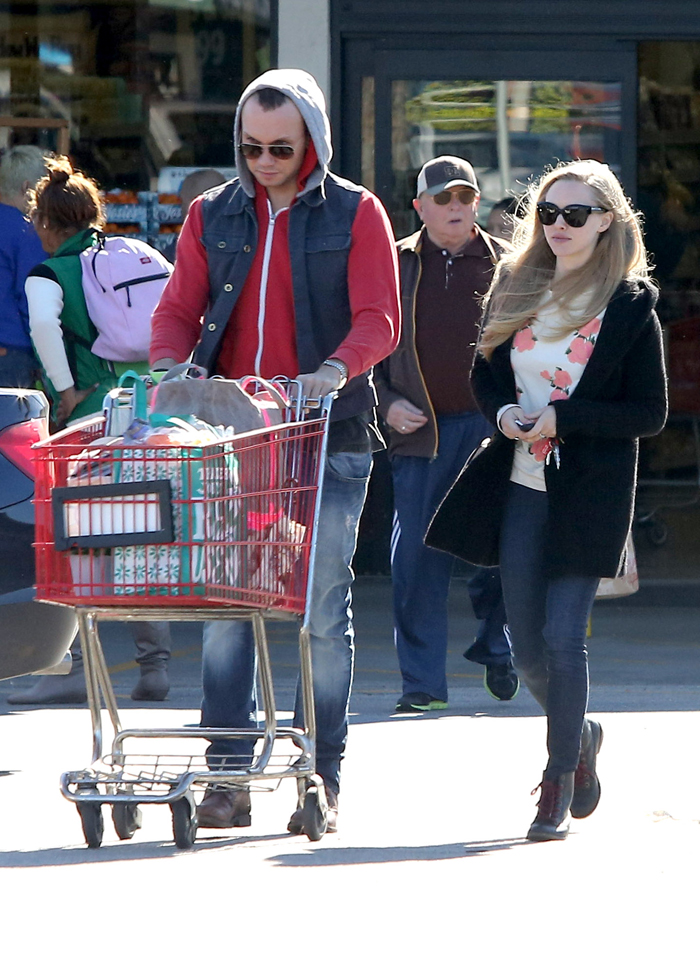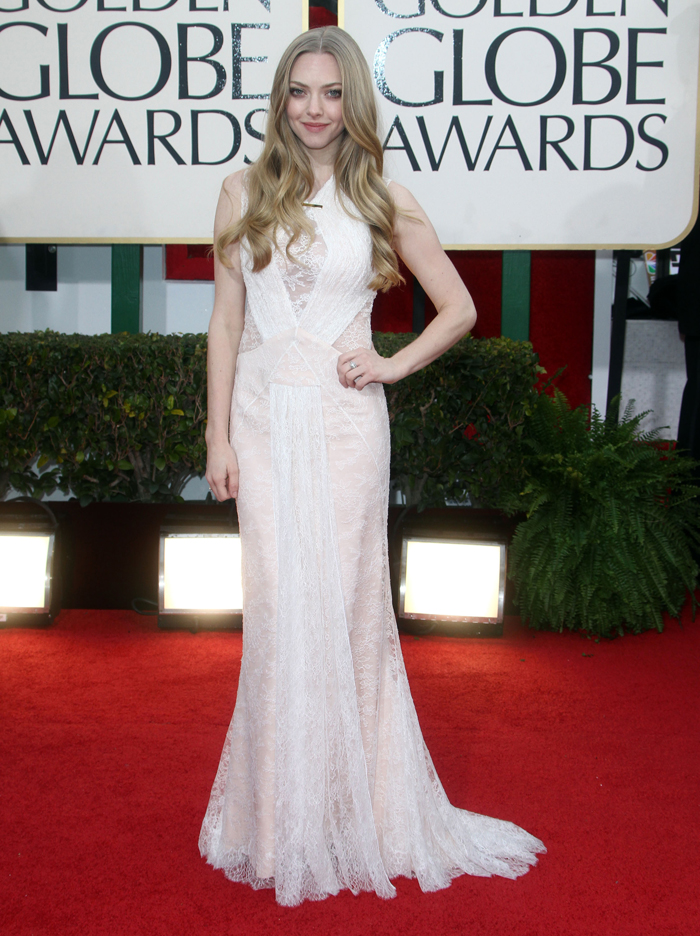 Photos courtesy of Fame/Flynet and WENN