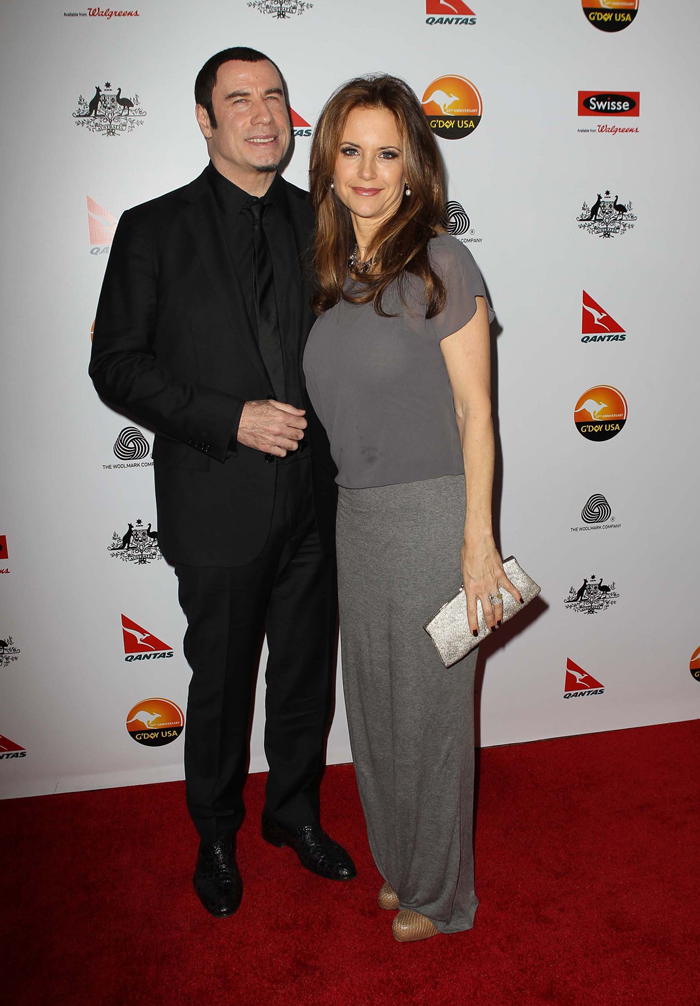 This week's issue of the Enquirer has a preview of Lawrence Wright's new book, Going Clear: Scientology, Hollywood & the Prison of Belief, and we've already covered a bunch of stuff from this book about Tom Cruise and his hilariously misguided quest for the presidency, so now it's John Travolta's turn. John may very well be back on the CO$ wagon with bizarre claims of car-crash victim "assists", and he also secretly longs to replace Tom as the public face of Scientology, but John wasn't always so willing to be crushed under the alien-tentacled thumb of Xenu. In fact, Wright's book claims that at one point — sometime in the early 1980s (the Urban Cowboy and Staying Alive era) — John was so fed up with Scientology's intolerance of the gay lifestyle that he threatened to bolt and "marry" his male lover. Naturally, Xenu wasn't having any of that nonsense, and since John is still with the cult, the rest is history. Here are the details: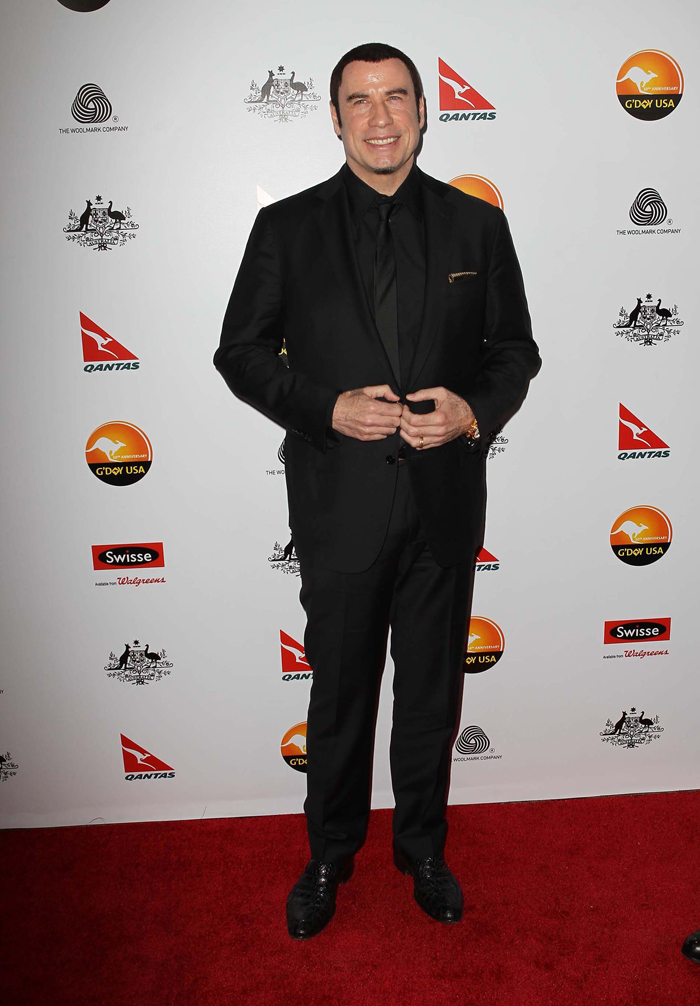 John Travolta once threatened to turn his back on Scientology so that he could run off and marry his boyfriend.

That's the outrageous claim made in an explosive new anti-Scientology book, Going Clear: Scientology, Hollywood & the Prison of Belief, by Pulitzer Prize-winning author Lawrence Wright.

In the shocking tell-all, Wright alleges that a young Travolta had grown disenchanted with the church in the early '80s but was afraid that officials would expose him as gay if he tried to leave.

Travolta, nthen the most prominent member of Scientology, had allegedly confessed his homosexuality during church-run "auditing," or counseling sessions, according to the book's author. And while the author states that the church was terrified their top member would be exposed as gay — long considered to be an "illness" by Scientologists — Wright believes they were prepared to destroy the actor's rising career by outing him if he tried to defect.

Frustrated over being trapped, in one emotionally charged auditing session, Travolta threatened to walk away from the church and "marry" his male lover even though gay marriage was not legal at the time, former Scientology official Jesse Prince told Wright.

Prince claims he was the church's second highest-ranking official when he left it after 16 years in 1992. "Because of my position, I knew specifically what was said in certain auditing sessions, and I can confirm that John Travolta once threatened that he was going to marry his boyfriend," Prince told The Enquirer. "There's no question (Scientology) had a lot on John's gay activities and used it to keep him from leaving — and to keep him in line.

In the end, says another source, the church convinced Travolta that following through on his threat would NOT be in his best interest. He remained int he organization and eventually wed fellow Scientologist Kelly Preston in 1991.

Despite marrying a woman, Travolta, 58, continues to be at the center of gay scandals. In September, his former pilot Doug Gotterba told The Enquirer that he'd shared a six-year affair with the actor. And last spring, two male masseurs filed sexual battery suits against Travolta in federal court.

Although Travolta's attorney vehemently denied the claims, several more men have since come forward with similar allegations.
[From Enquirer, print edition, January 28, 2013]
Naturally, the entire world (well, besides Kelly Preston and the rest of the CO$) seems to readily accept that John Travolta is gay, and it's really not such a big deal that he likes men. Not a problem at all! What is a problem is that John apparently thinks it's okay to assault other men instead of aiming for mutual gay encounters. That's some pretty warped thinking. We've heard stories of his long-term, co-pilot lover, his spa-based dalliances, and that he's got a very long list of male lovers. Sadly though, John would rather stay in the closet and sexually assault masseuses to get his rocks off.
In a certain respect, part of me wants to feel sorry for John as well as Kelly Preston for feeling like they need to live a lie in order to keep the CO$ happy enough that their audit files won't leak to the press. But honestly, the public is learning so much about the evils of the CO$ that they'd likely find great sympathy if such leakage ever happened. And I can't feel sorry for people who readily remain prisoners of a cult. These two are celebrities who could get out, but they're just too afraid to confront the truth.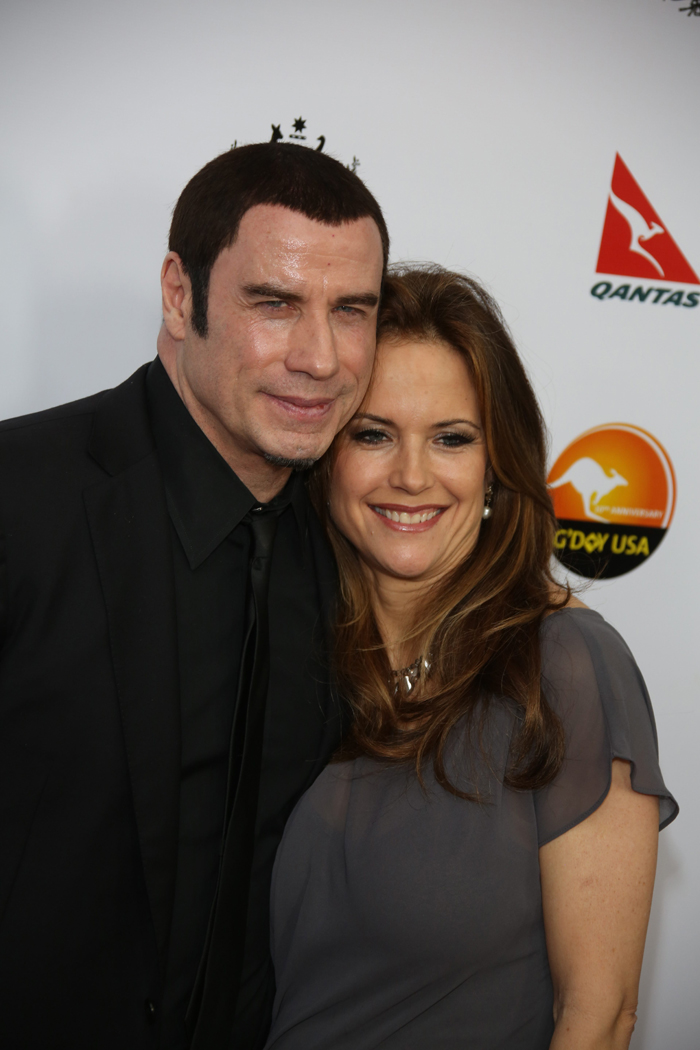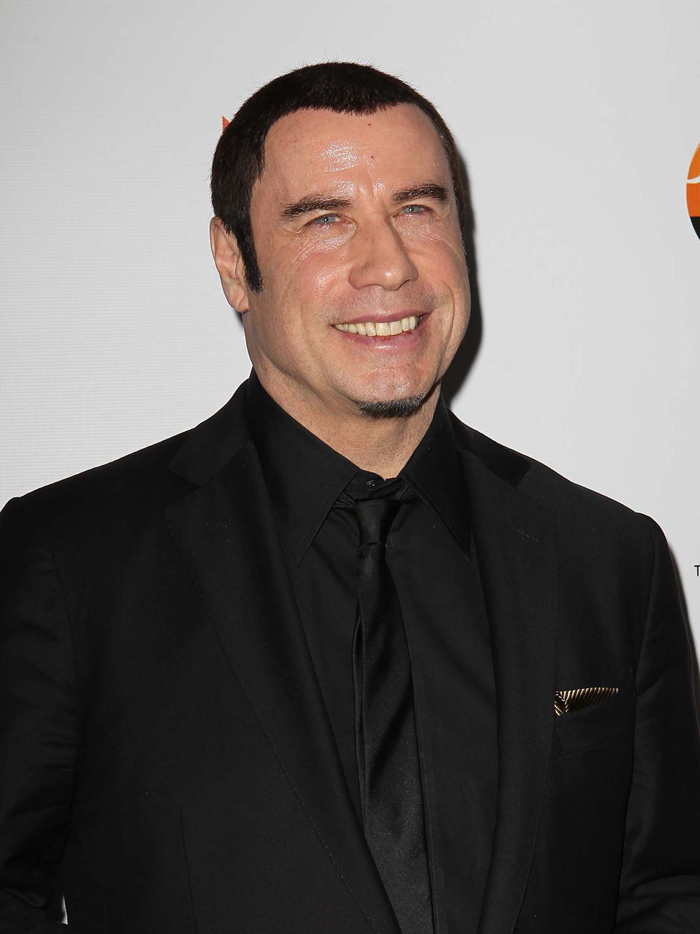 Photos courtesy of John Travolta