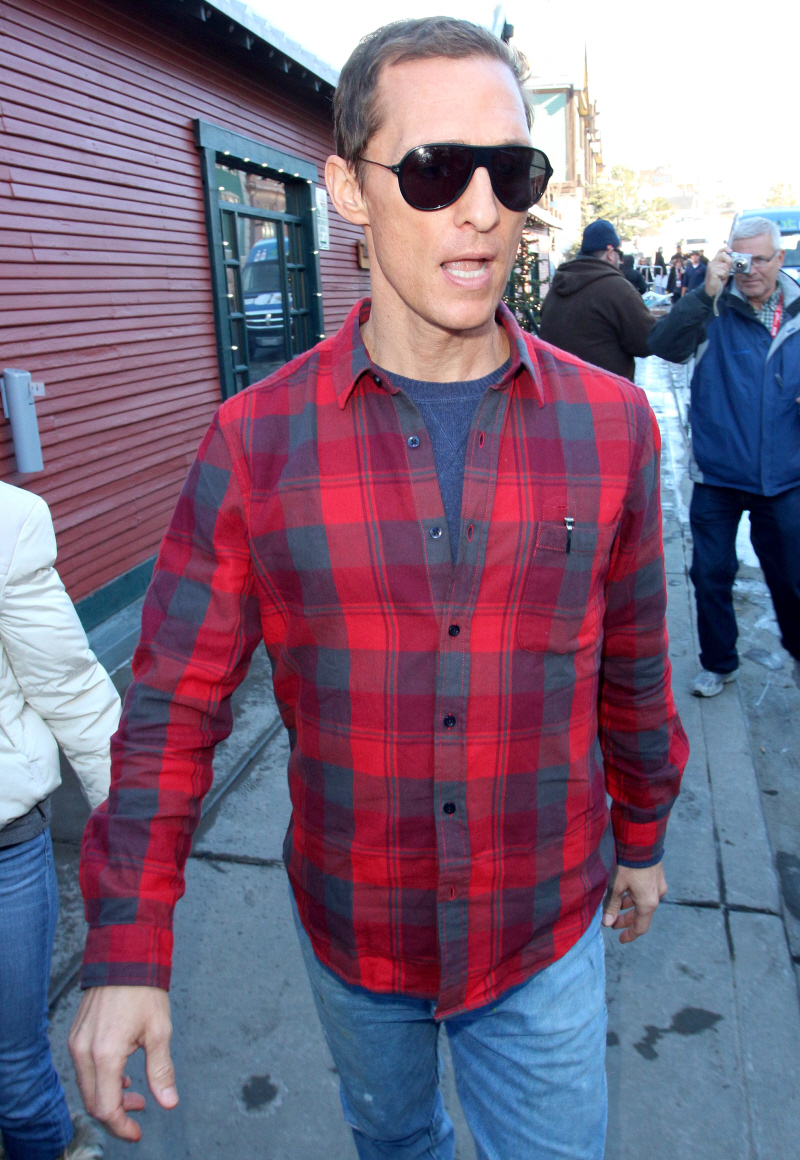 Here are some new photos of Matthew McConuaghey at Sundance over the weekend. He cut his hair recently and this was the big public debut – I think it looks good! Matthew has good hair, but his long-haired hippie look was kind of tired, and it's nice to see a more "adult" look on him. While Matthew was at Sundance, he got some questions about Lance Armstrong – remember, they were once friends. They're both Texans, and they used to work out together. I was kind of surprised by Matthew's thoughtful answers:
Matthew McConuaghey who is a Texas boy… just like Armstrong, admitted he was 'p***** off' after hearing his friend admit to using performance enhancing drugs, according to MTV.

'My first reaction was I was p***** off,' he said, after saying he wanted to be 'delicate' in discussing the matter.

He added: 'I was mad. I then got kind of sad for him. First off, I had a part of me that took it kind of personally, which I think a lot of people have.'

'For him, it was impersonal because he was living a lie,' McConaughey continued. 'It was a whole unanimous facade he had to carry around.'

The pair have been friends for years and have enjoyed holidays together, trained together and even worked together… especially on Armstrong's charity, Livestrong.

'What I realized is that those of us that took that personally, like, "Oh, he lied to me,' it's not true," McConaughey added 'What I mean by this is, what was he supposed to do? Call me to the side and go, "Hey man, I did it but don't tell anybody." Then I would have really had a reason to be p***** off at him, going, "You want me to walk around holding this?' "
I kind of like the way Matthew explains his feelings – like, he's pissed off that Lance never told him but he's also grateful that he didn't know ahead of time. It feels like a betrayal for him and for so many other people – and for Lance, it's nothing. He laughed about all of the people he sued and all of the lies he told and all of the lives he's ruined. Speaking of Lance's lies, if you're interested, the investigators at USADA say that Lance was still lying his ass off during his Oprah interview. Surprise, surprise! Go here to read ABC News' report.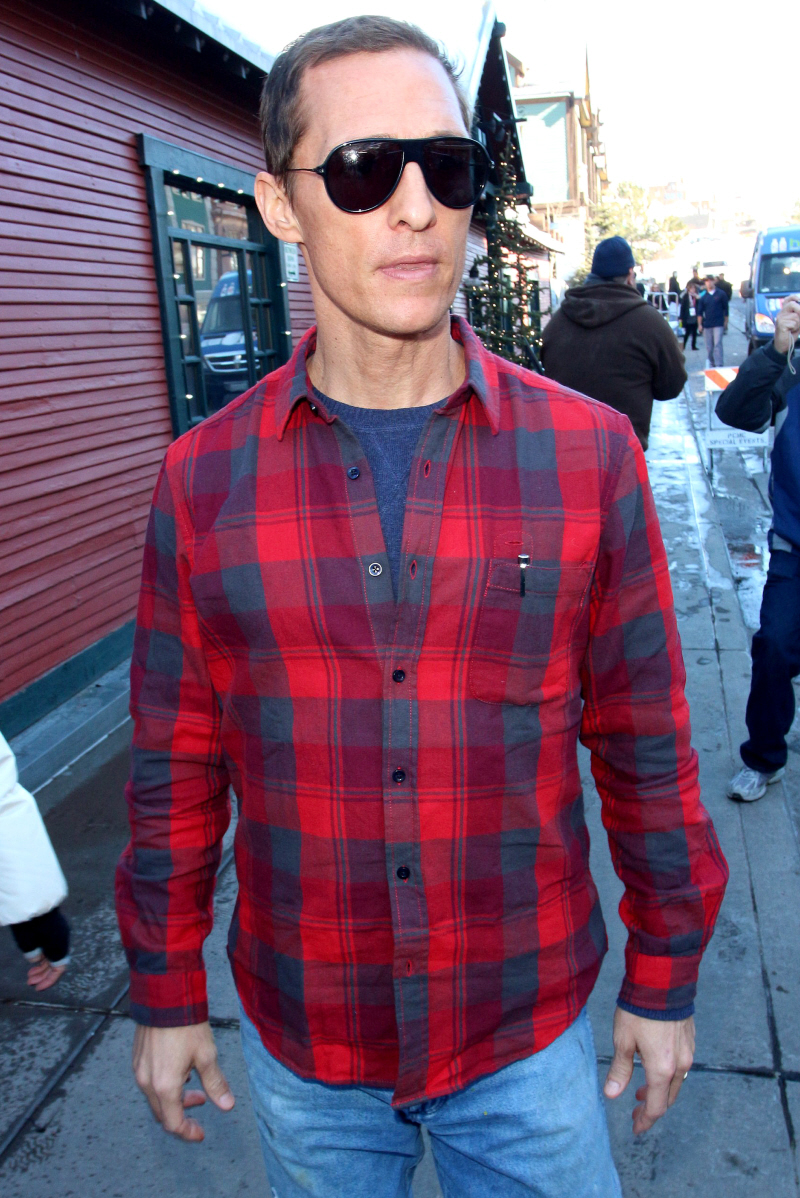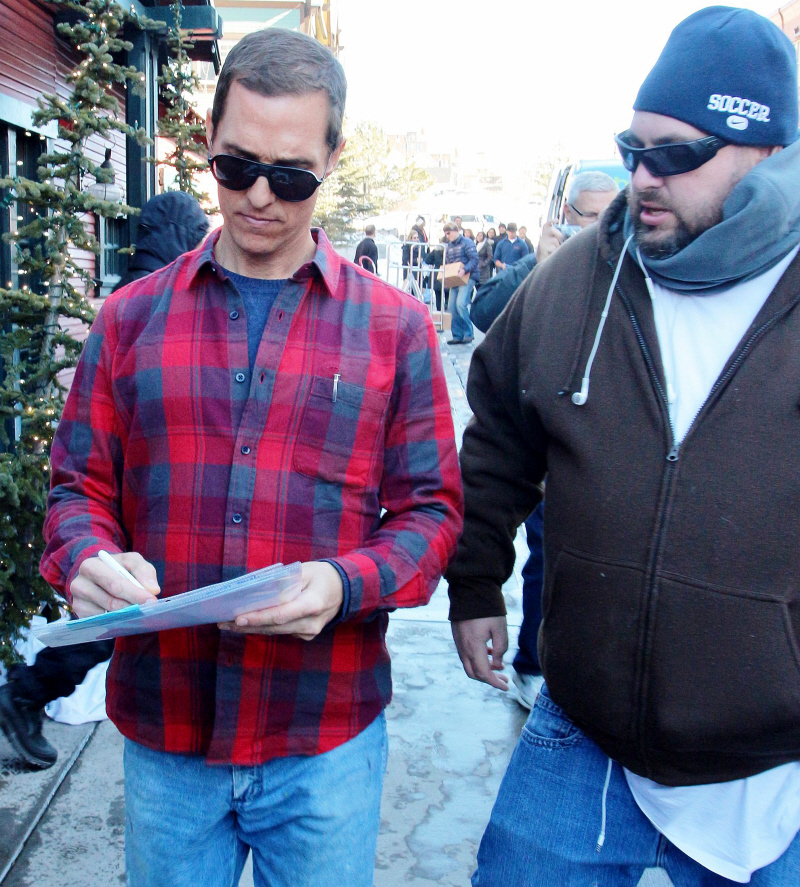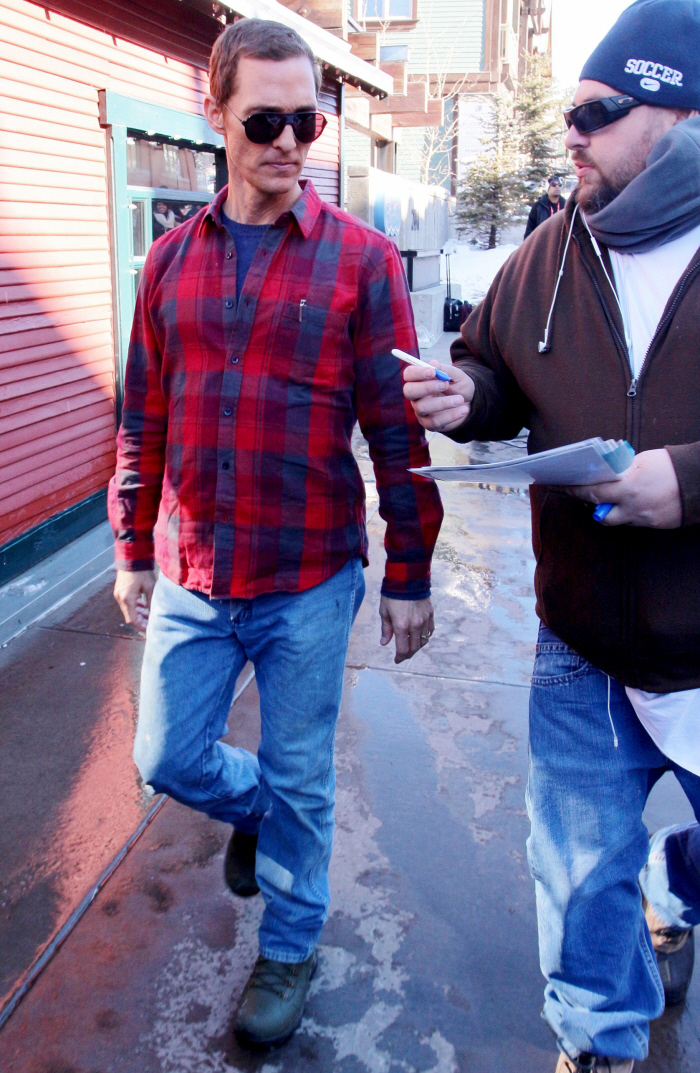 Photos courtesy of WENN.