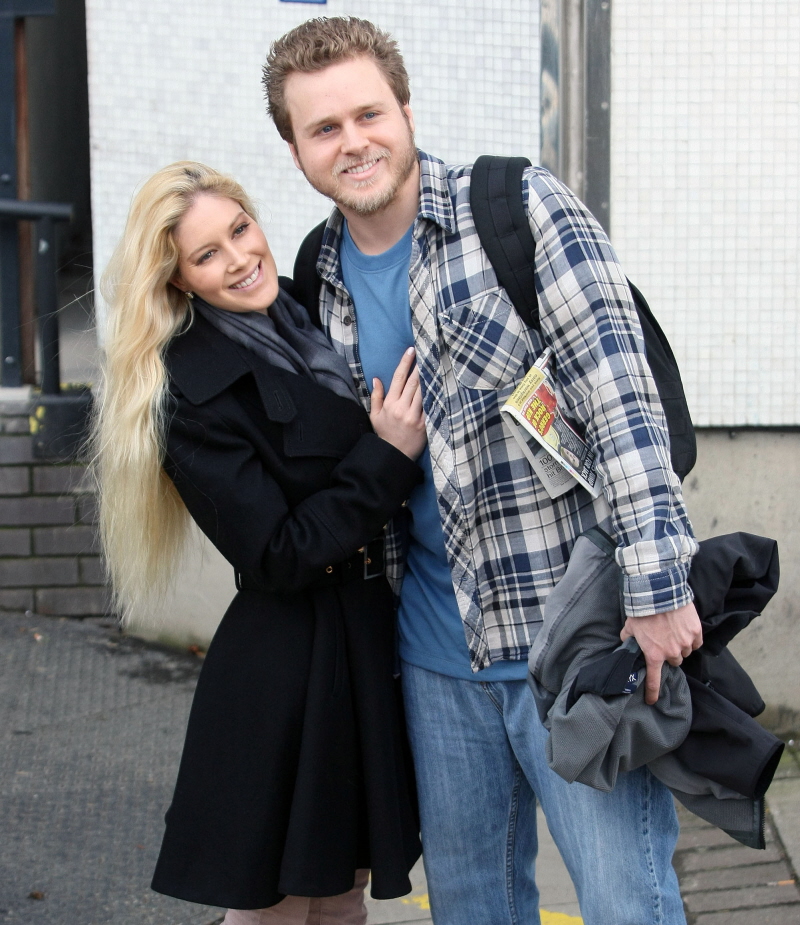 These are some photos of Heidi Montag and Spencer Pratt outside of ITV Studios in London yesterday. They posed for paparazzi with a copy of The Sun, that terrible Rupert Murdoch tabloid. They've just finished Celebrity Big Brother (they came in second place), and I'm assuming they're still in England to do some bottom-of-the-barrel paid interviews and photo-ops, considering very few people care enough about them to actually hate them or write about them… except for me, maybe. Spencer and Heidi have definitely been trying (and succeeding) to "go away" for the past year – Heidi made one big (paid) public appearance last year in Las Vegas and she gave a few interviews about her "regrets" and how she wished she and Spencer had been smarter about their money.
Speaking of, just how much money did Spencer and Heidi make and how much of it was lost in crystal purchases, excessive bodyguards, crazy plastic surgery and Heidi's sad attempt at a pop music career? Two years ago, they claimed there was barely any money left. And now they've given an interview (paid interview) claiming that they're broke because they spent the last of their money before the Mayan apocalypse. For real.
Reality TV stars Heidi Montag and Spencer Pratt frittered away their $10 million fortune because they believed the world would end in 2012.

In 2010, Pratt revealed the couple was broke and on the verge of bankruptcy, and they even gave up their luxury home and moved in with his father to save money.

He has now admitted they deliberately spent all their cash before December 21, 2012 —the day the world was set to end, according to a prophesy based on the Mayan calendar.

He tells Britain's OK! magazine, "We made and spent at least 10 million dollars. The thing is, we heard that the planet was going to end in 2012. We thought, we have got to spend this money before the asteroid hits.

"Here's some advice, definitely do not spend your money thinking asteroids are coming. But the world didn't end."

Opening up about his extravagant lifestyle, Pratt adds, "I would give my friends $15,000 for their birthday. Just cash. I would buy people cars. Every valet I met got a couple of hundred pounds tip. I would pay people $200 just to open doors for us."
I'm sure that this is just some BS. Like, I'm sure that Spencer and Heidi are pretty broke, absolutely, but I don't think they're broke because "they spent all of their money because they thought the apocalypse was coming." They spent all of their money because they're incredibly stupid people with bad money-management skills… who may or may not have believed the Mayan apocalypse was real.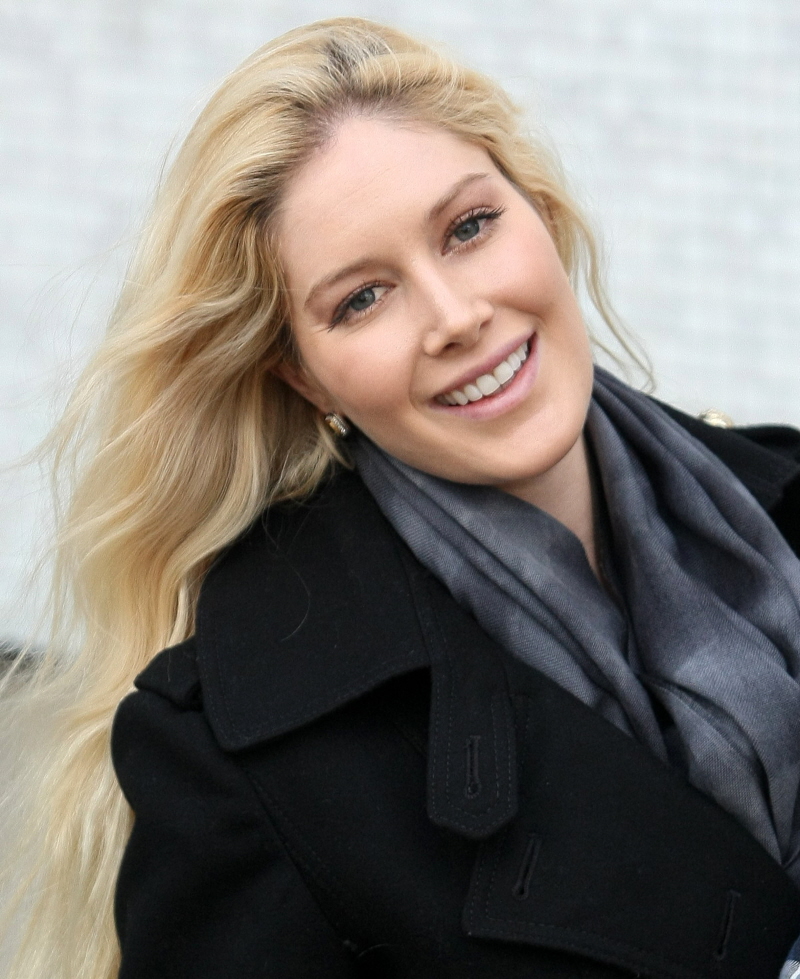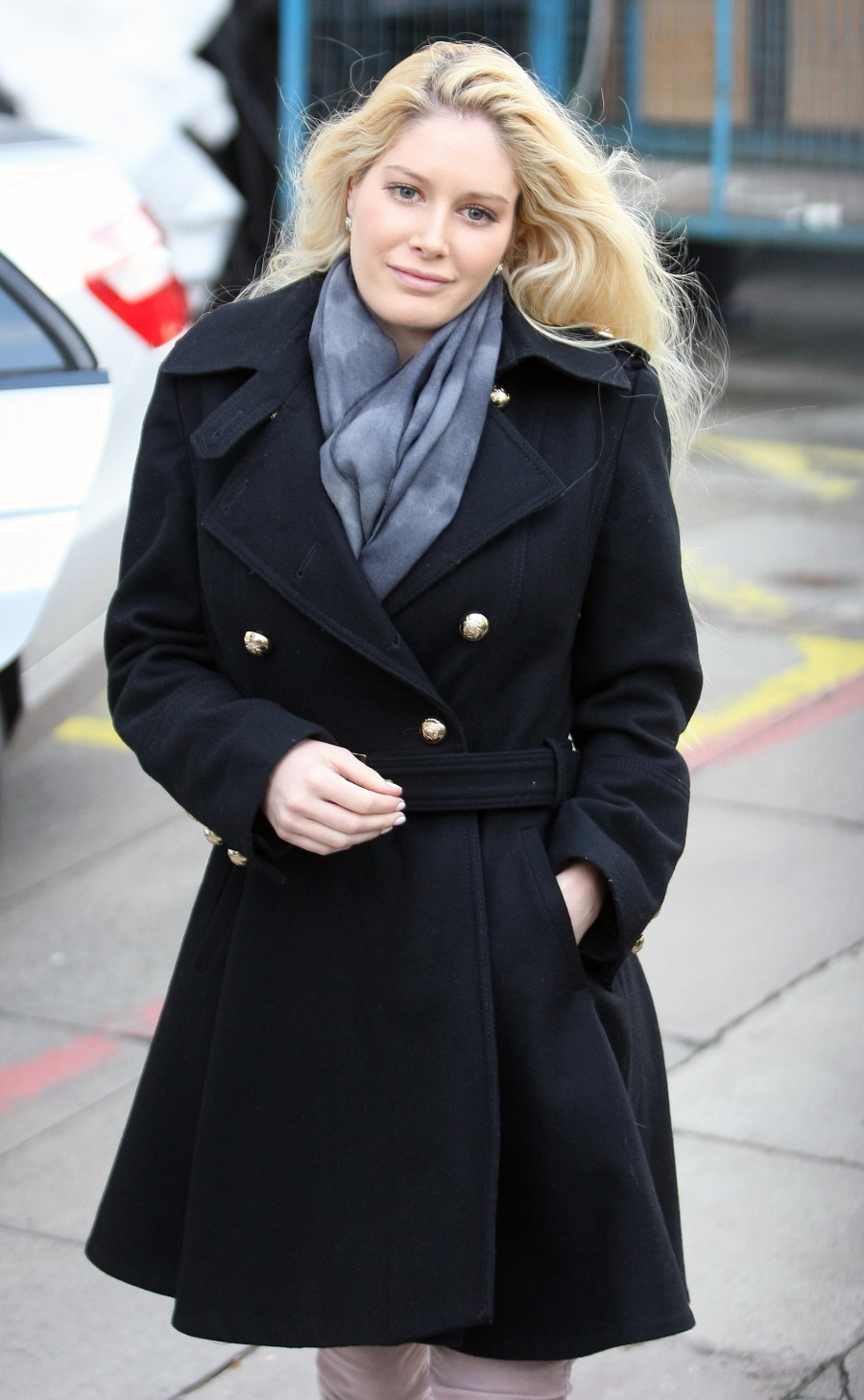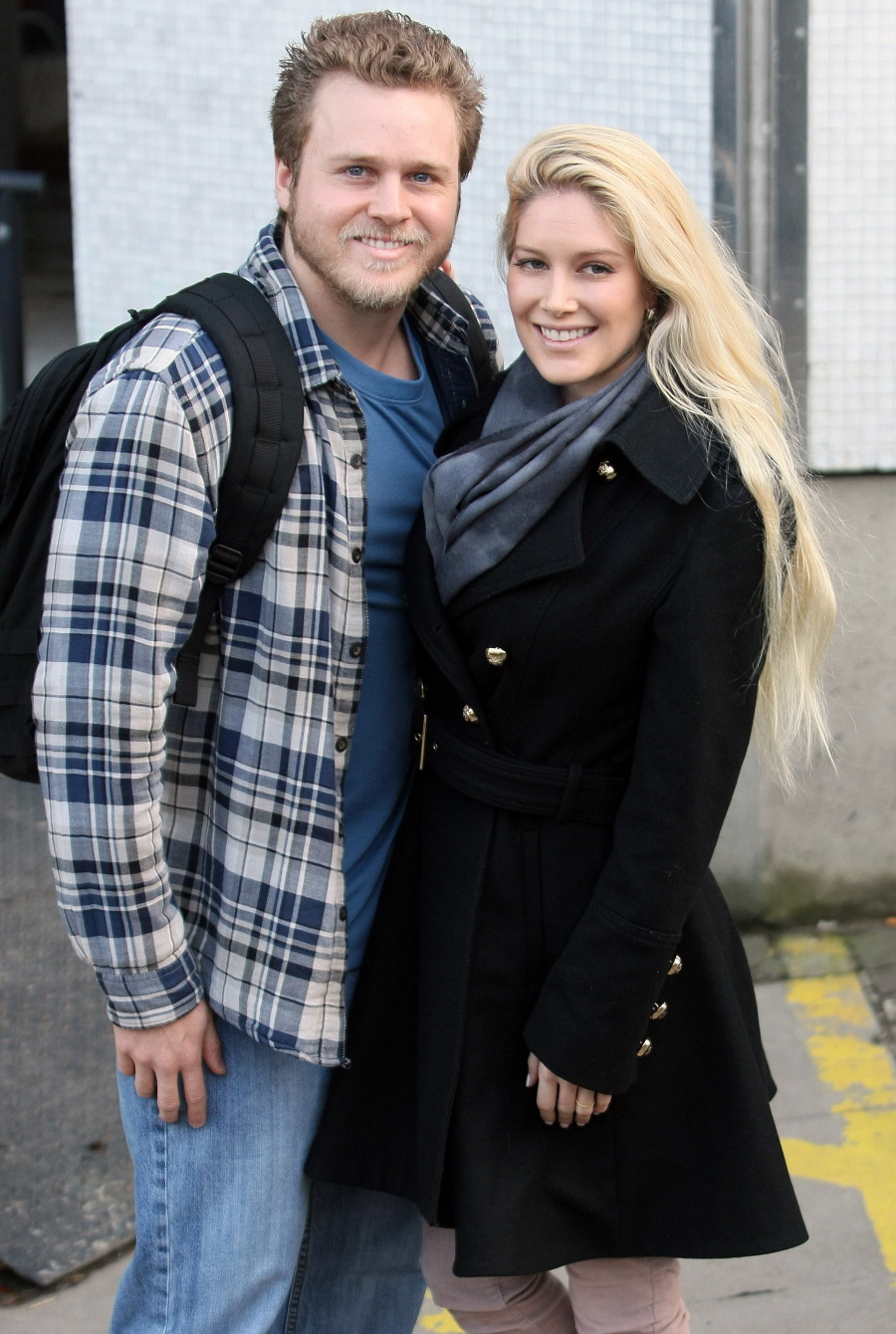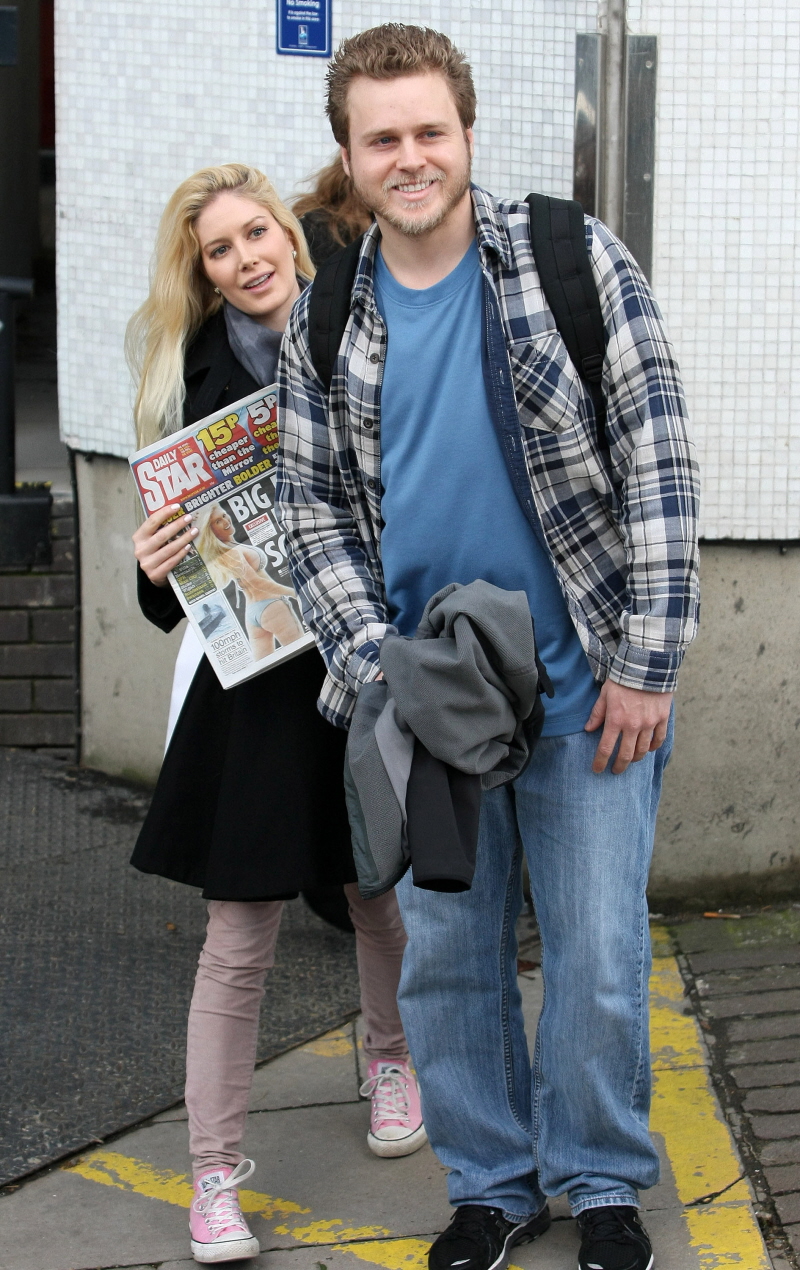 Photos courtesy of Fame/Flynet.