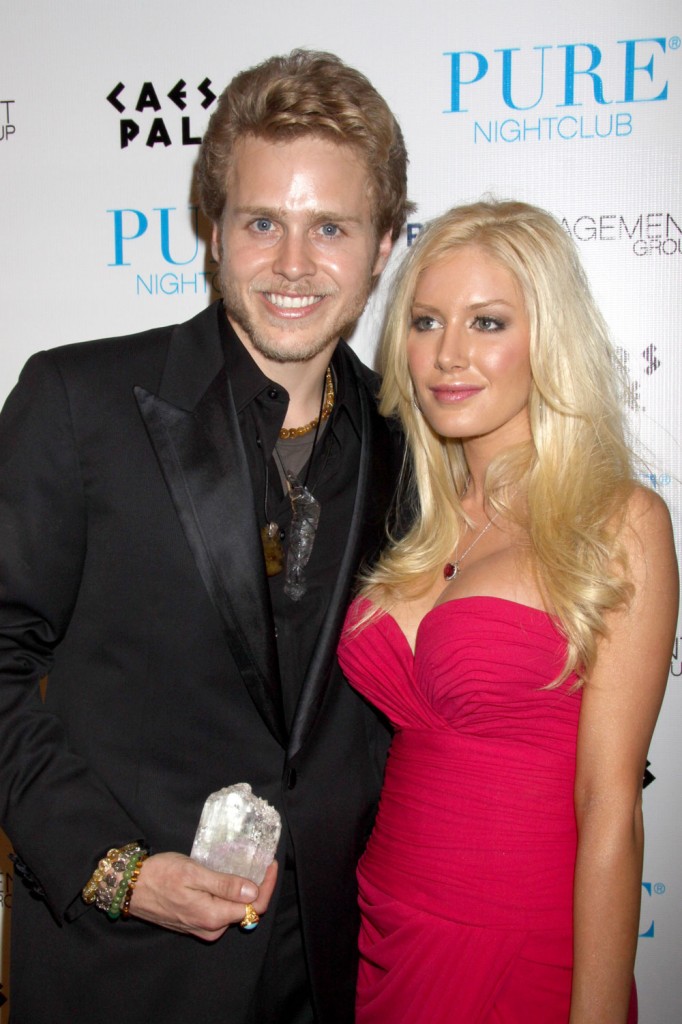 The Daily Beast has a new interview with Heidi Montag and Spencer Pratt, the former stars of MTV reality shows Laguna Beach and The Hills. These two faked a wedding in 2008 and when their show was canceled last year they faked a breakup and then tried to sell a fake adultery story to the tabloids. Spencer half-faked a breakdown, they tried to sell or fake a sex tape (that gratefully never materialized) and then when all else failed they admitted they were totally broke and had wasted at least $10 million dollars. Oh and last year Heidi had ten plastic surgeries in one day and then after her surgeon died in a car accident she immediately went to the press crying about her "plastic surgery disasters." (Whereas before her surgeon's death she was on the news with him singing his praises.) She also tried to launch a music career that tanked.
In this latest interview, the gruesome twosome admit that their breakup was fake and that they never spent a day apart despite all those tabloids and staged photos. They're now broke, living for free in one of their parents' houses and they wish they'd saved their money instead of squandering it. Heidi explains that she saw buying all those luxury goods as an investment, like Kim Kardashian or something.
Here are some quotes from the article on Daily Beast, which is well worth reading in its entirety:
They never broke up
Did you ever break up? Spencer: "No." Heidi: "No." Spencer: "Not for one minute." Heidi: "We've never even been apart." Which raises a larger point: Everything in this article that could be fact-checked through multiple independent sources, has been.

On how they blew all their millions
What the hell happened? What were they thinking? And where did all the money go?

"We never had any!" said Spencer in response to the money question. Meaning, it went out as quickly as it came in. Spencer estimated they spent $2 million on Heidi's ill-fated pop-music career, hiring writers, producers, and engineers who worked with Rihanna, Nicki Minaj, and Lady Gaga. There were lots of clothes, too. "I probably spent a million dollars on suits and fancy clothes," Spencer said. "My whole million-dollar wardrobe—I would never wear that again. They're props. Everything we were doing, we were buying props. I bought a big blue monster truck just to drive it on The Hills for an episode. Never drove it again."

Spencer—who previously appeared on 2005's short-lived reality series The Princes of Malibu—grew up with privilege and private schools in Los Angeles; Heidi was raised in tiny Crested Butte, Colo., with little money and lots of megachurches. "I should have known growing up and not having any money ever that I should have kept every dollar that I had," Heidi said. "I thought I was investing in myself and my brand. Like Kim." As in Kardashian, who came up often during the interview. Heidi continued: "When she buys these clothes, she's investing in herself. Because she is a big brand and is likeable. I thought I had that potential. My ego got too big. To think I could be someone like that when I was the most hated girl ever."

Why Spencer flipped out on the set of The Hills: they wanted him to punch his sister
MTV announced in March 2010 that the sixth season of The Hills would be its last. But it was already over for Spencer. He had gotten into a huge fight with a producer named Sara Mast, whom he said tried to get him to cause his fellow castmember and sister, Stephanie, who has had on-again, off-again alcohol and drug problems, to "hit rock bottom." In his version, Mast tried to get him to punch Stephanie. "Her exact quote: 'That Snooki effect,'" Spencer said, referring to a Jersey Shore episode in which castmember Nicole "Snooki" Polizzi was hit by a fellow bar patron.

"That's when I snapped," Spencer said. "To the point when I said—and this is when the producers got scared of me—'You want me to punch my sister in the face? Are you trying to get me to kill you?' I didn't say, 'I'm killing you.' If I did, MTV would have had me arrested."

A source close to production who requested anonymity, and is no friend of Spencer's, confirmed his version of what caused the fight, but also added that Spencer was, in fact, quite scary about it. Through her agent, Sara Mast declined to comment for this story. Creator DiVello's PR representative was told specifically about this claim and did not respond. MTV would not comment either.

On how they mismanaged their careers
"We were living each other's mistakes—everything we were doing, in retrospect, was a mistake. The second we continued on our quest for fame was a mistake." Spencer said. "This isn't a business. That was the big thing I didn't get: Reality TV is not a career. Anyone who says, 'Oh, you can have a career in reality'—that is a lie."

Paris Hilton's recent bomb of a reality series, The World According to Paris, proves this theory, according to them.

Heidi said, "We thought it'd be huge!"

Spencer said: "Paris Hilton created fame for nothing. The fact that only 400,000 people tuned into her premiere? We're Paris Hilton fans." He continued: "She didn't make all these surgery mistakes, or crystal mistakes. She didn't do any of that. But here she is. Her career stopped."

As have theirs, for the most part. Heidi, who was in her late teens when she was cast on The Hills and will turn 25 in September, has been appearing on VH1's Famous Food, a reality competition in which celebrities compete to become a partner in a restaurant. When those sorts of opportunities come around, she said, "I'm there." She also still gets invited to host Las Vegas parties sometimes. "I have the most fun ever."
[From The Daily Beast]
It's not true that there was "never any" money for these two. They wasted more money in a year than the budget for an entire municipality. Heidi had at least 4 Hermes Birkin bags, which retail for around $15k each. She wore $1,000 shoes regularly, and Spencer admitted wasting 1/2 a million dollars on crystals. These people had a security detail consisting of ex Marines. Heidi used to go to work with four bodyguards. So it's an "I told you so" moment to hear that they're living at one of their parent's houses and probably deep in debt now that their fame has inevitably dried up. If only we could hear similar stories about The Jersey Shore kids and The Kardashians. After we get a well deserved break from constant news about them.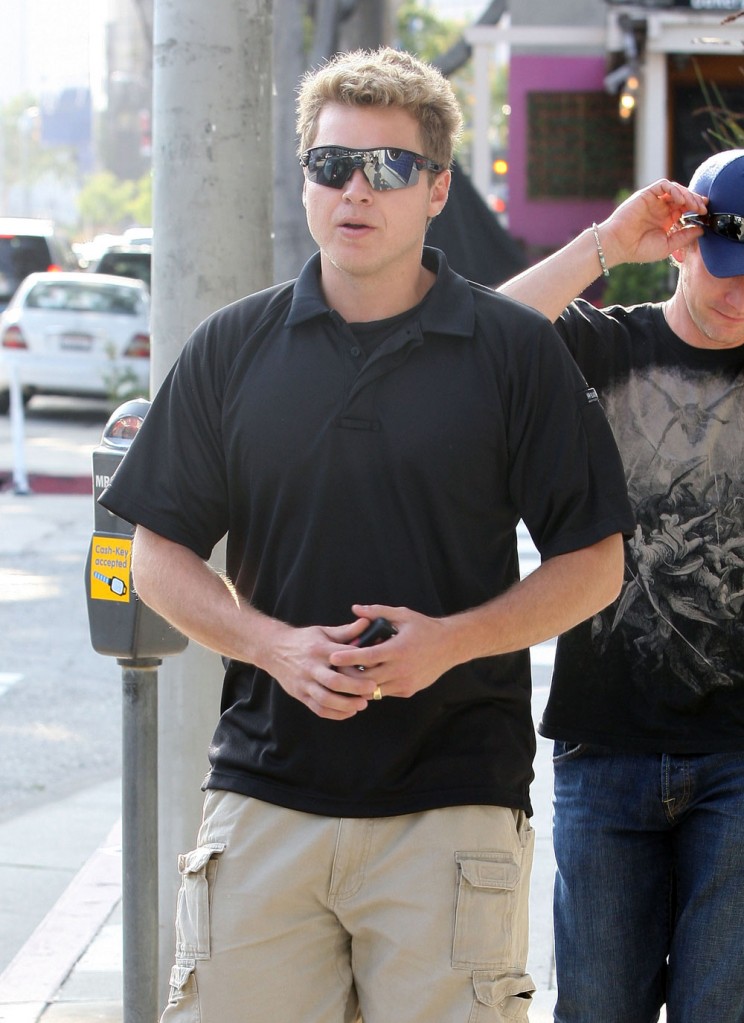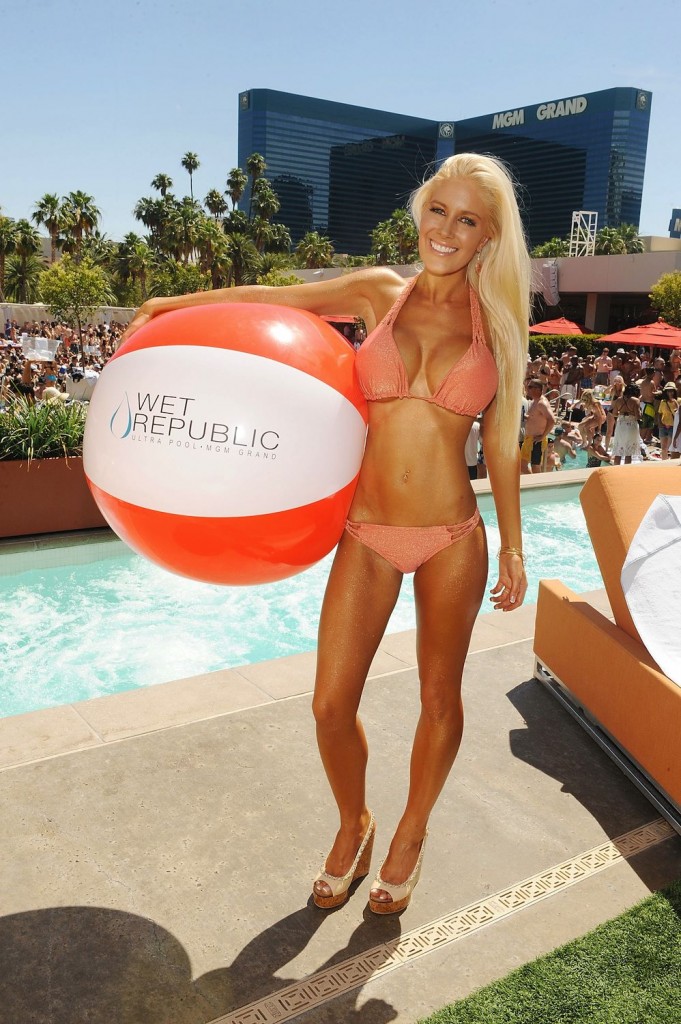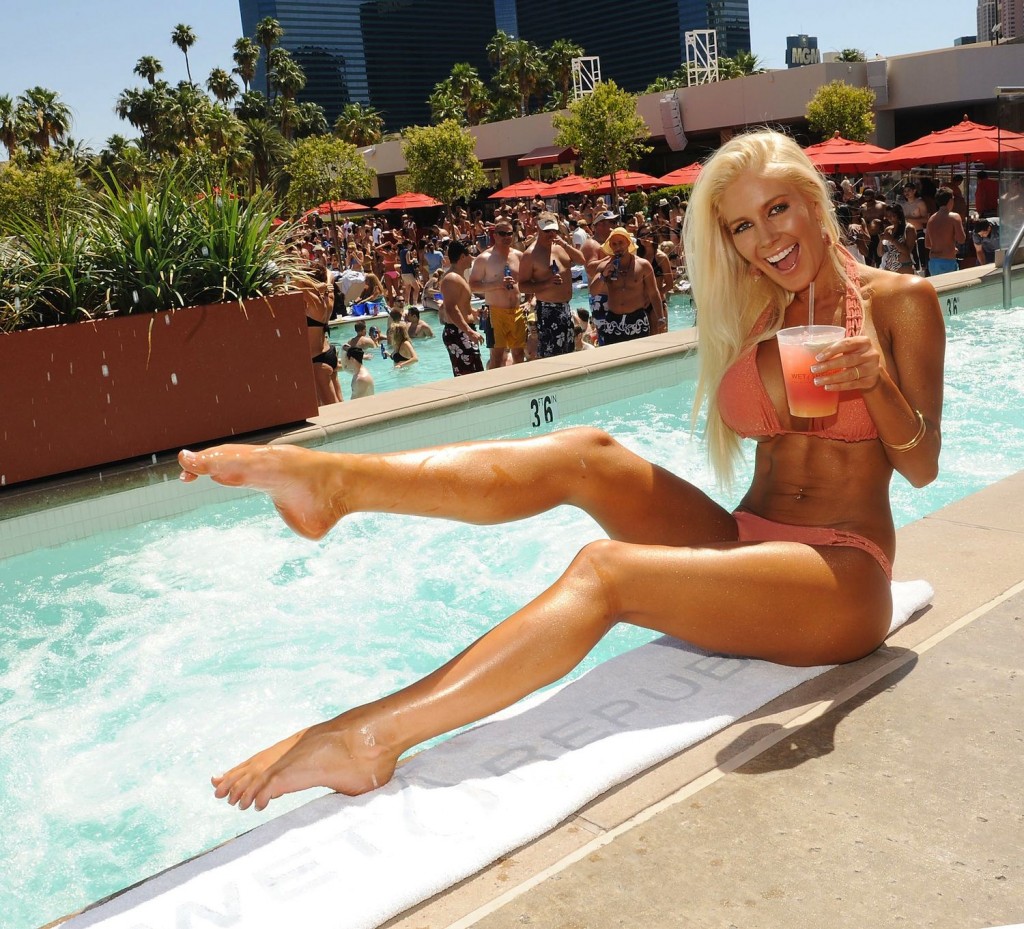 Heidi and Spencer are shown on 2/13/10. Credit: WENN.com Spencer is shown out alone on 4/7/11. Credit: Fame. Heidi is shown on 6/19/11. Credit: Wire image