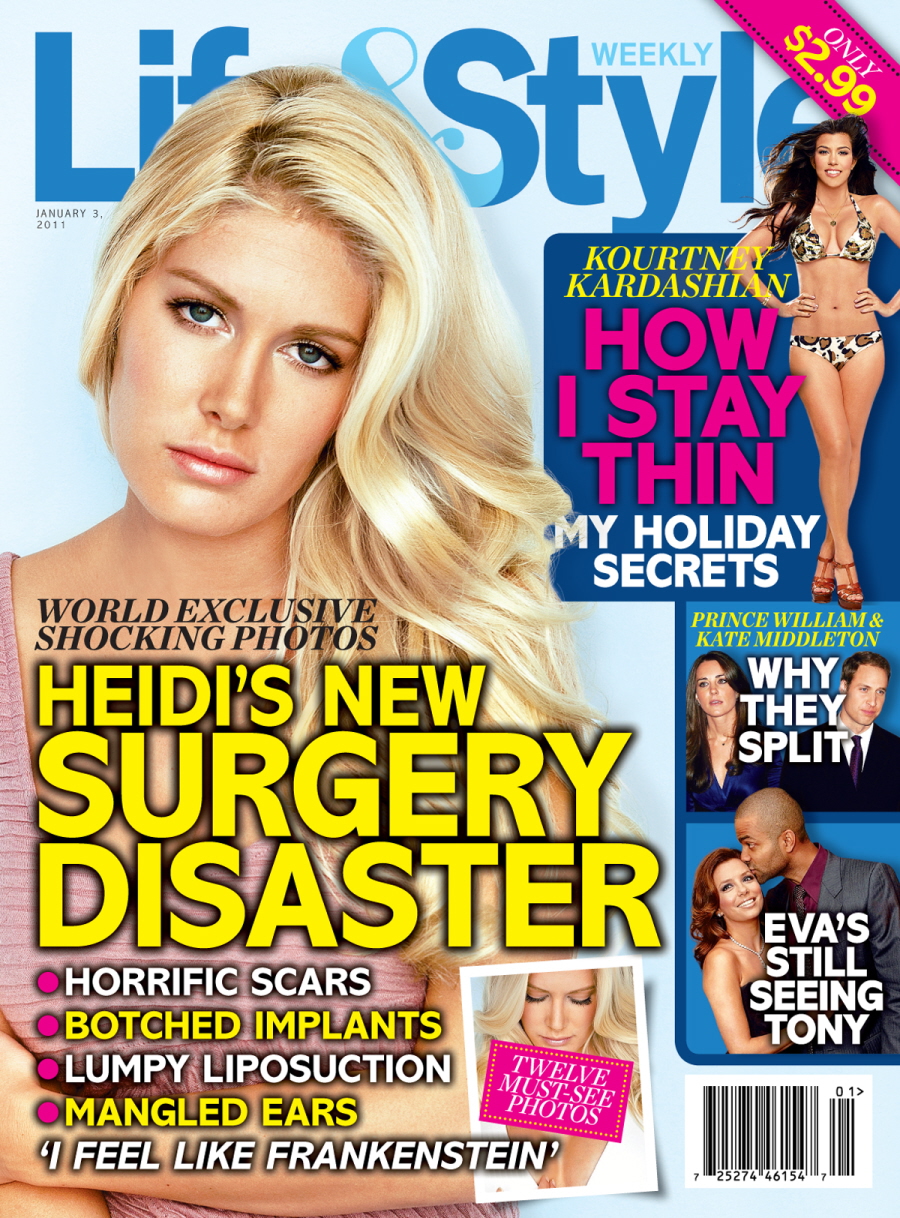 Pity poor Heidi Montag. Someone held a gun to her head and forced her to have twenty million elective operations on her body in an effort to turn her into a more plastic version of a Barbie doll. And now that she has "scars" she regrets the whole thing! SOB. Heidi gave an "exclusive" interview to Life & Style Magazine for their cover story this week – and she even did a photo shoot with the magazine, showing off some of her plastic surgery scars. Heidi claims that she has terrible scarring from her watermelon-sized breast implants (shock!), her brow lift (gasp!), and her ass/back-scooping crap (gross). And there's more!
Heidi sits down with Life & Style for an exclusive interview and photo shoot to share the unglamorous aftereffects of her plastic surgery, one year later.

Heidi Montag was seeking perfection when she famously underwent 10 plastic surgery procedures in November 2009. Now a year later, Heidi reveals her operation-room battle wounds for the first time to Life & Style.

"Parts of my body definitely look worse than they did presurgery," she told Life & Style exclusively at a photo shoot on Dec. 2. "This is not what I signed up for."

The former Hills star reveals a series of unsightly scars, red inflammation and uneven body parts including: a 2-inch-long raised blemish under her chin from her chin reduction, two caterpillar-size bald spots along her hairline from a brow lift, a horrifying jagged line behind her ears from having her ears pinned back, lumpy legs and four spots left on her lower back and below the buttocks from botched liposuction, a bright-red mark inside her right nostril, uneven boobs, a stretched mark on her chest and deep scars around her nipples from a second boob job.

"The big dark mark from my chin reduction is probably the most noticeable. But the absolute worst is on my breasts, and the scariest is below my butt cheek," Heidi tells Life & Style. "People have fewer scars from car accidents than I have on my body."

Heidi says the scars are constant reminders that she made a big mistake.

"I would love to not be 'plastic girl' or whatever they call me. Surgery ruined my career and my personal life and just brought a lot of negativity into my world. I wish I could jump into a time machine and take it all back. Instead, I'm always going to feel like Edward Scissorhands."
[From Life & Style]
Do you feel for Heidi? I don't. I don't even think Heidi has a "disease" – like body dysmorphic disorder. I think she's just a famewhore who got a lot of dumb, unnecessary surgeries in an attempt to get attention and now she's milking the after-effects for more sympathy and pity (attention!).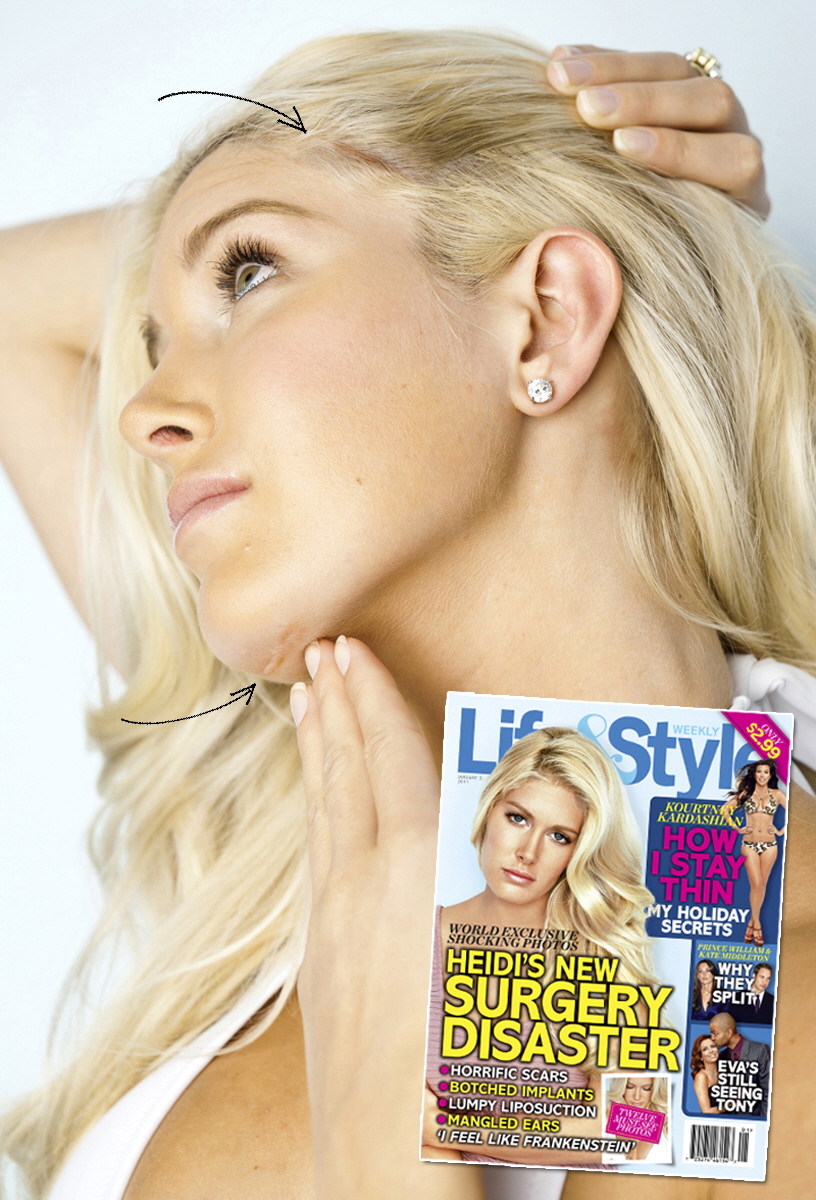 Cover and additional photo courtesy of Life & Style.