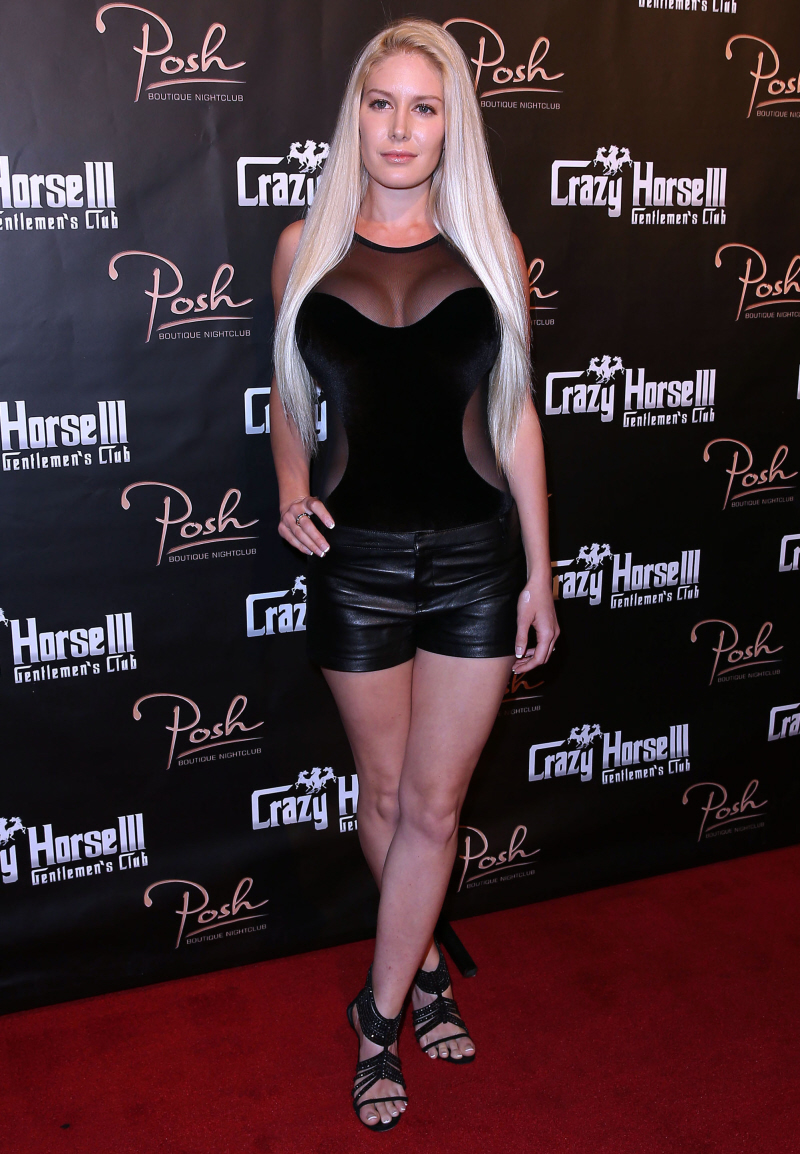 The last time we wrote about Heidi Montag, it was September 2011. So, it's been more than a year since an image of Heidi Montag has graced this site. Have you missed her? Not so much, right? I had actually forgotten about her completely. In 2010, and at the age of 23, Heidi underwent more than a dozen plastic surgery procedures, for literally NO REASON. Like, she had her "back scooped" and she had breast augmentation and a crazy amount of Botox and on and on. What was sad/ridiculous about the whole thing is that all of the surgeries made her look rather freakish and weird – go and look at my last post about her, which I wrote 13 months ago. She looked AWFUL. Like her body was rejecting all of the surgeries and Botox, and everything about her just looked swollen and toxic.
Well, these are some new photos of Heidi in Las Vegas over the weekend. She hosted the "Crazy Horse III Gentlemen's Club's three-year anniversary party at Playground." She still looks… off. I swear, her bolt-ons look even bigger, and I wouldn't be surprised if she had gone in and gotten bigger implants at some point in the past year. As for the rest of her… she doesn't look so puffy and sickly as she did last year, but she still doesn't look like the picture of health or anything. According to the Las Vegas Sun, Spencer Pratt was at the event but he didn't walk the red carpet. They also say that Spencer is currently enrolled at USC for a degree in political science, which is news to me.
A few days ago, Heidi did an interview with Access Hollywood which got some attention. When asked about all of her plastic surgery, Heidi said: "I would never do it again and I never recommend it for anyone. I was definitely way in over my head. I'm glad it worked out and you can't really reverse time. I kind of wanted a few enhancements and then it kind of got out of hand. I wasn't told really the repercussions and what would happen, emotionally and psychically and the pain I would be in. I was kind of in shock." She said she hasn't had anything else done since then and now she's "focused now on being healthy, alive and strong. If you're not beautiful inside it really doesn't matter what you look like outside, and I think I kind of lost track of that."
Heidi also talked a bit about her money situation in the interview too, saying that her "one regret" about being out of the spotlight these days is that she "only misses the money… If we would have saved our money, it would have been better. I've never really counted, so I'm not sure [how much we lost], a lot… over a million or so." You can read more of the interview here. She actually sounds kind of… over the Hollywood thing, maybe? Like she's spent the last few years learning how to be less of a famewhore. She and Spencer have been married for four years and together for six years in total. Ugh.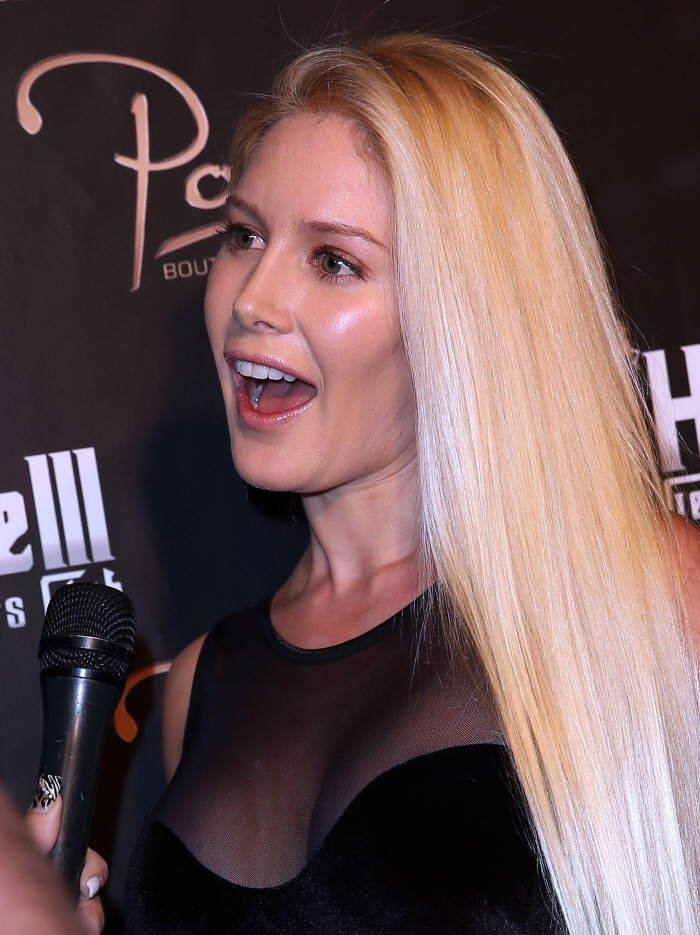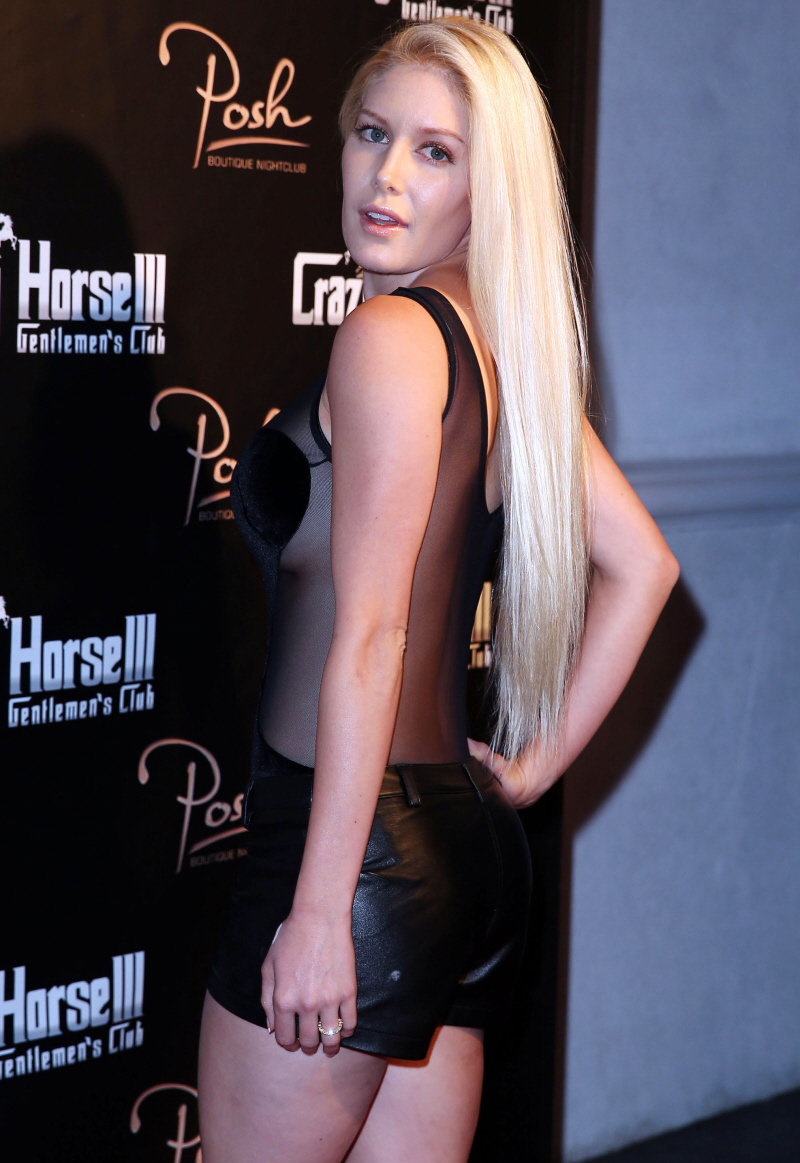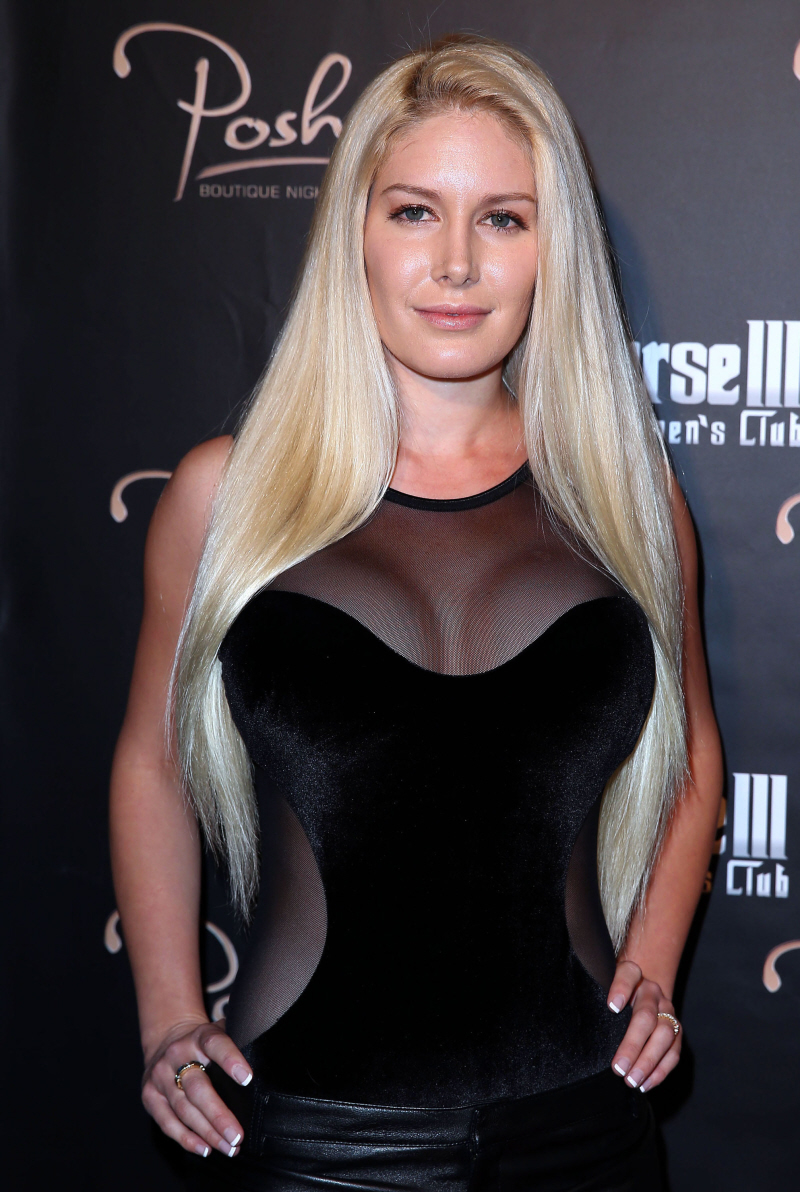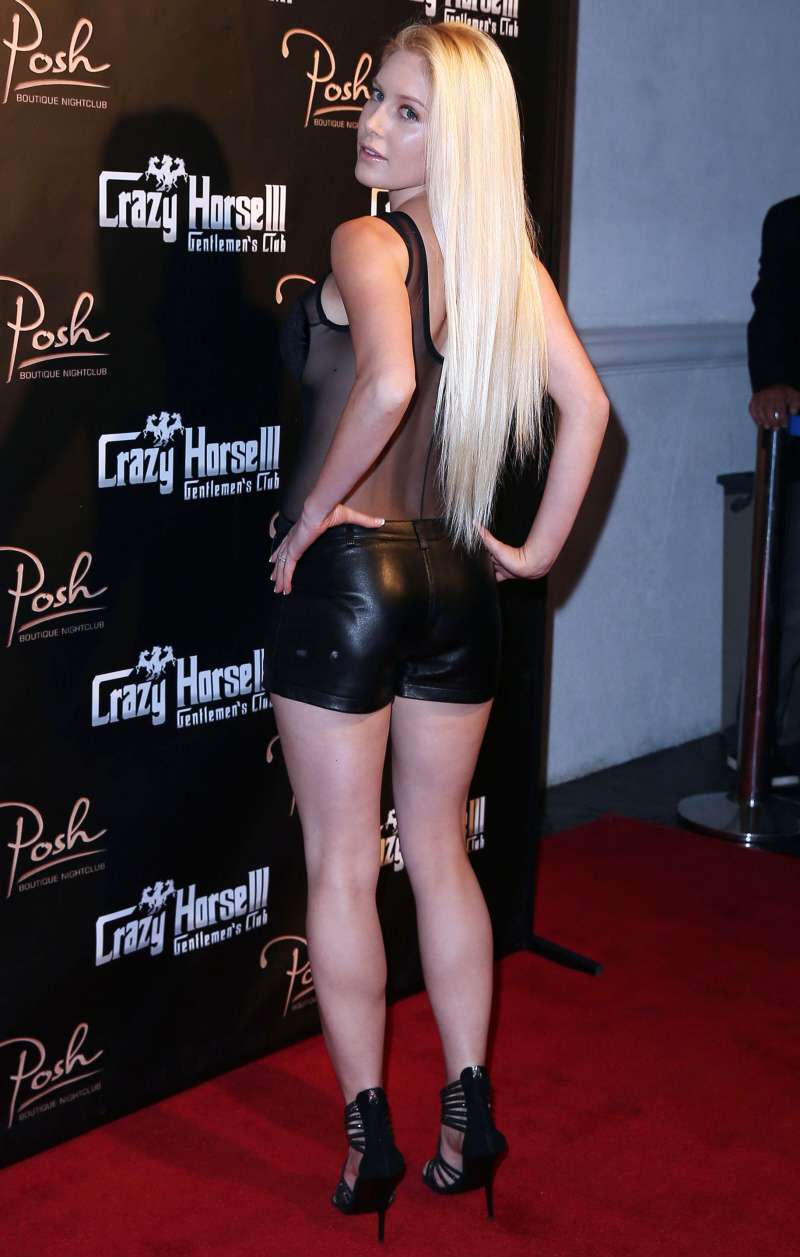 Photos courtesy of WENN.