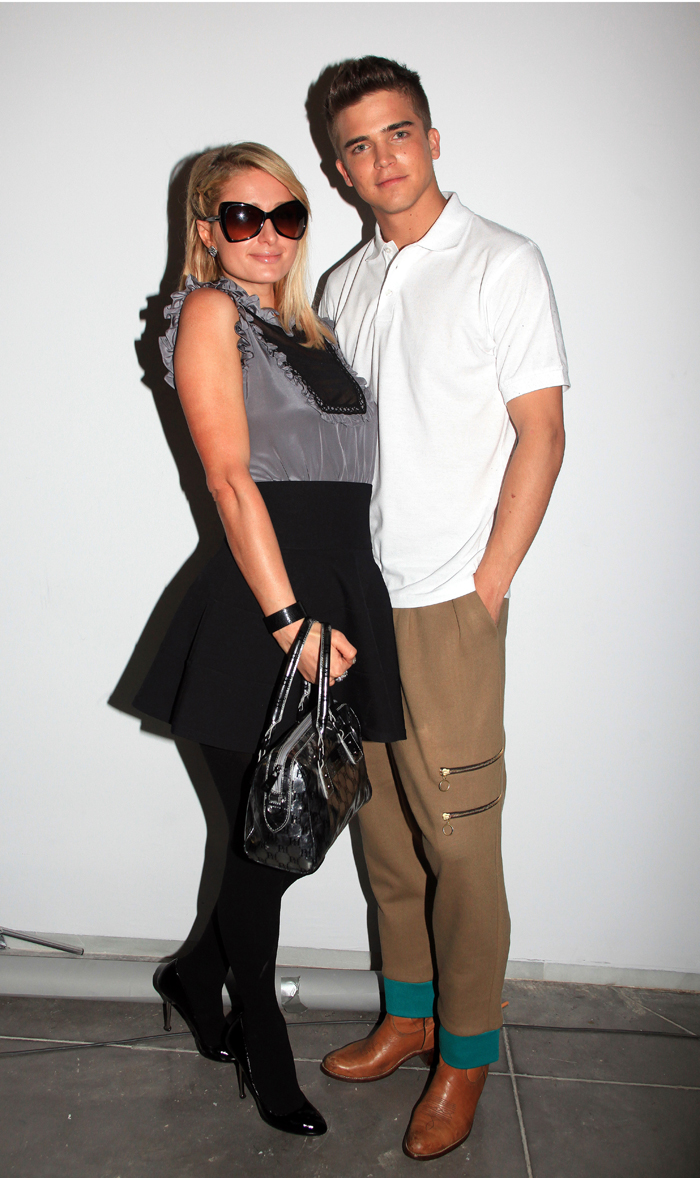 Here are some photos of Paris Hilton in Barcelona on Tuesday where she was in attendance at Fashion Week to watch her 21-year-old boyfriend, River Viiperi, sashay down the runway. I think it's rather hilarious that Paris is now in her thirties, yet her boyfriends never get any older. Then again, Paris hasn't exactly grown up mentally herself in any shape or form. She's still the same drunk, rowdy, self-aggrandizing Paris. But look how bored she looked while watching her latest man do his thang.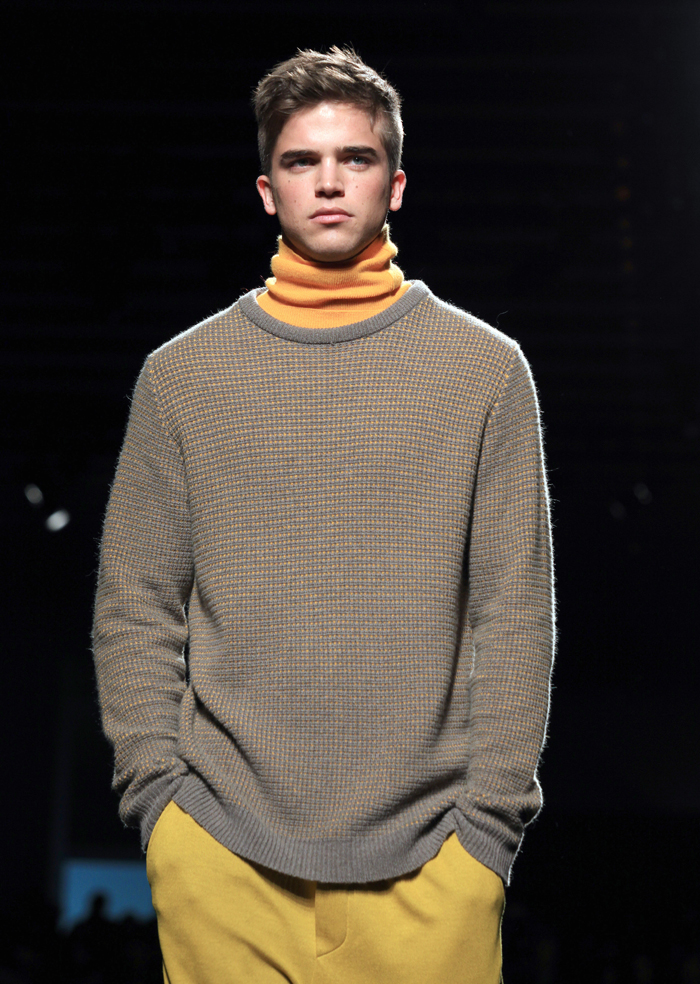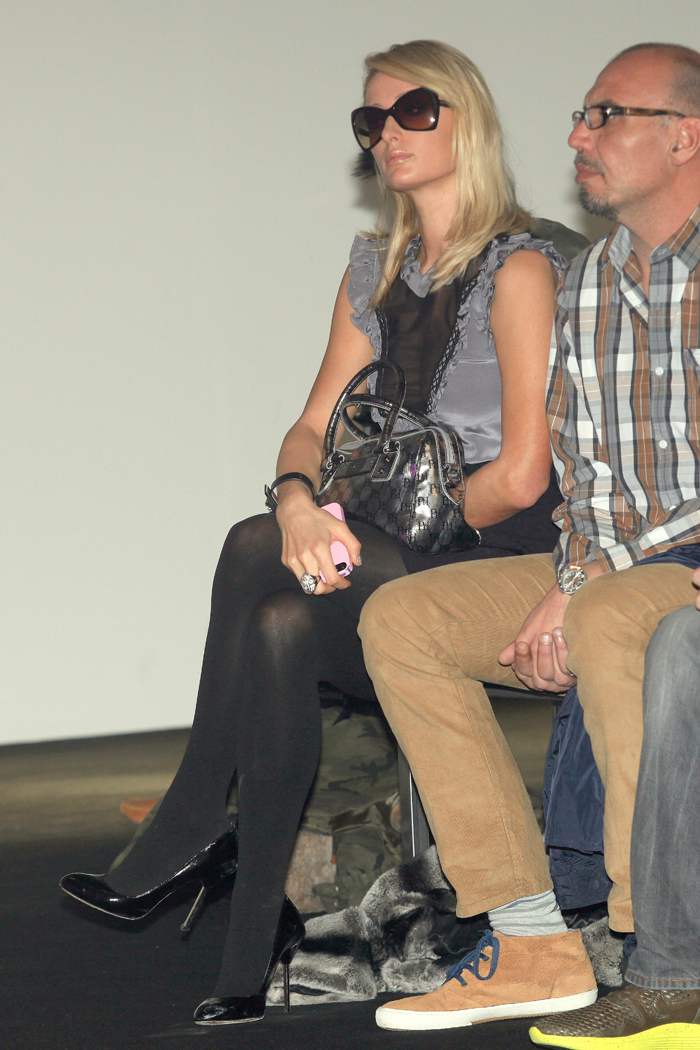 Meanwhile, Paris' party lifestyle is growing quite old in other contexts as well. According to the Enquirer, poor Robert Redford is just beside himself over the ruckus that she's been causing at Sundance on an annual basis for the past several years. Paris really enjoys attending film festivals because they arrive with huge parties, lots of famous people, and many opportunities to be photographed. I seem to recall her attending Cannes in 2009 and demanding that she be let in for free, but the organizers made her pay the festival fees. She was miffed, but she paid to get in anyway. Now, she's angered Redford to the point where, if he can find away to ban her, he probably will: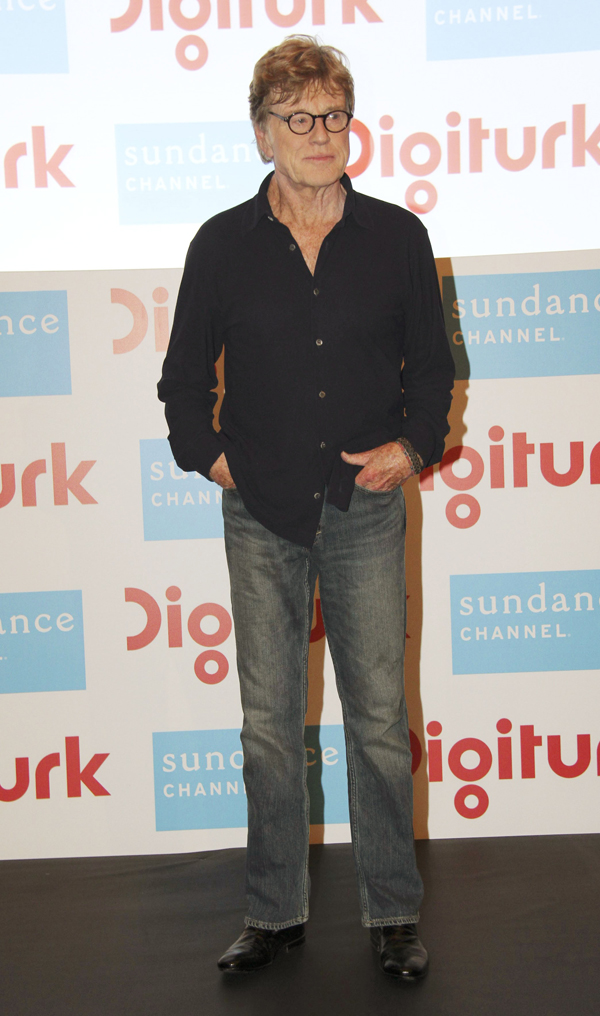 "Get out of Sundance!"

That's what Robert Redford, founder of the Sundance Film Festival, told reality TV party monster Paris Hilton after she crashed his annual fete yet again, say sources.

"She didn't have anything to do with the films," an irritated Redford, 75, groused to a reporter. "What movie is she in? She and her hard-partying, swag-grabbing cohorts have made the festival not much fun. There are too many people who come to the festival to leverage their own self-interest."

The Oscar-winning screen legend — star of such classics as The Sing, The Way We Were, and Butch Cassidy and the Sundance Kid — founded the Park City, Utah, film festival in 1978.

But Paris, 31, has turned the highly regarded independent movie showcase into a Spring Break-like pilgrimage for the past few years, and the 2013 event was more of the same.

The jet-setting socialite showed up with her latest boy toy, 21-year-old model River Viiperi. She hit all the hottest clubs and snatched pricey swag, including designer duds and the latest electronic gadgets that vendors give celebrities for free, says a source.

"Paris doesn't come to Sundance for the movies," a festival regular told The Enquirer. "She's here to pose, party and get stuff for free. This year was no different — she boozed it up, loaded up on gifts and went home richer than she came.

"Her 15 minutes of fame expired a long time ago, and we're glad Robert Redford blasted her. She's considered a joke here."
[From Enquirer, print edition, February 11, 2013]
I guess that Redford could probably make a point to ban Paris from all official Sundance screenings, but I don't know if he could manage to keep vendors from letting her into swag rooms because they're letting Courtney Love in, so it's not like they have standards. And he certainly can't stop her from entering Park City and attending parties, right? This is a tough one alright. I do believe that Redford is probably very annoyed that a celebutante is mucking up the good name of his festival, but at least he can rest assured knowning that the rest of the world is annoyed by her as well. And if we could all find a way to ban her from planet Earth, we probably would too.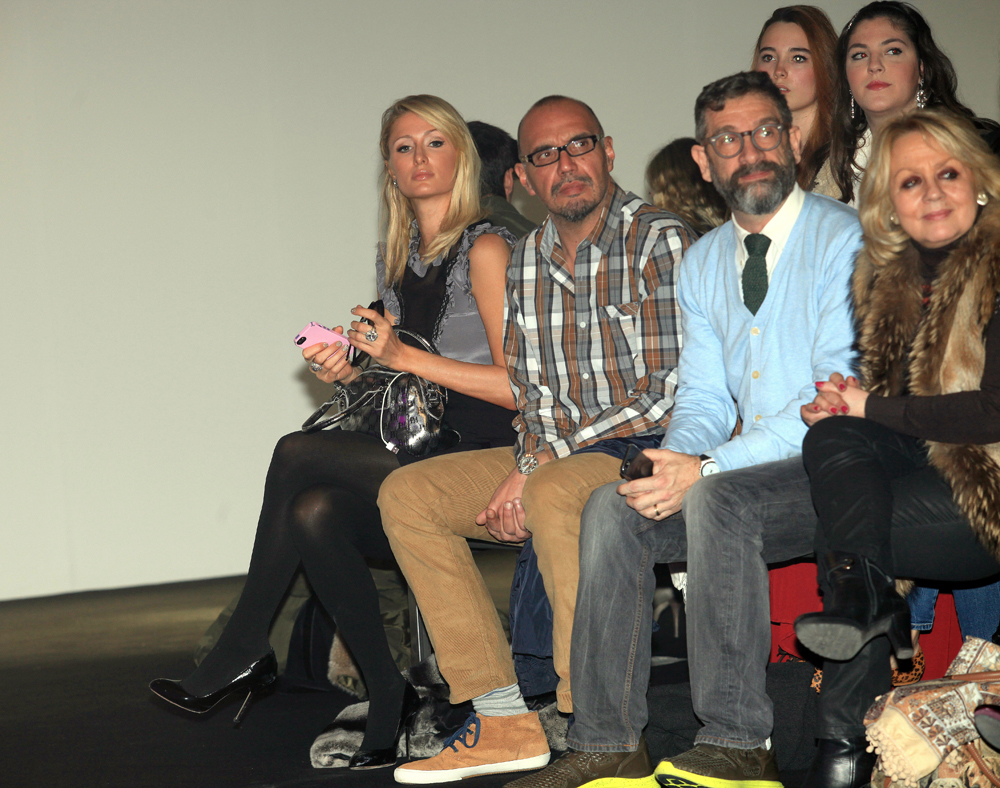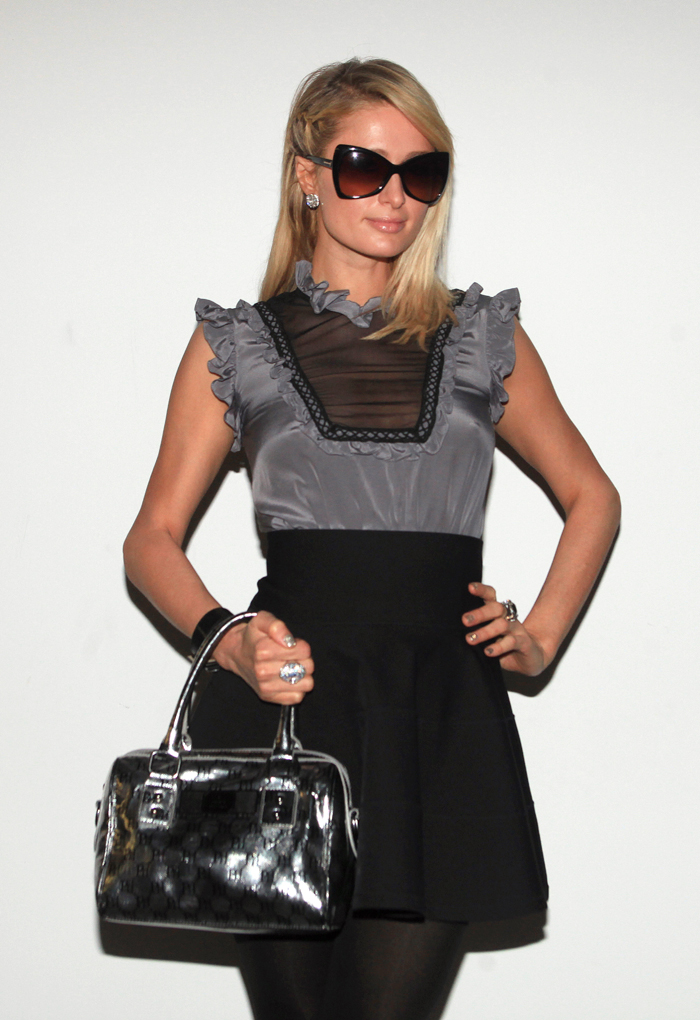 Photos courtesy of WENN