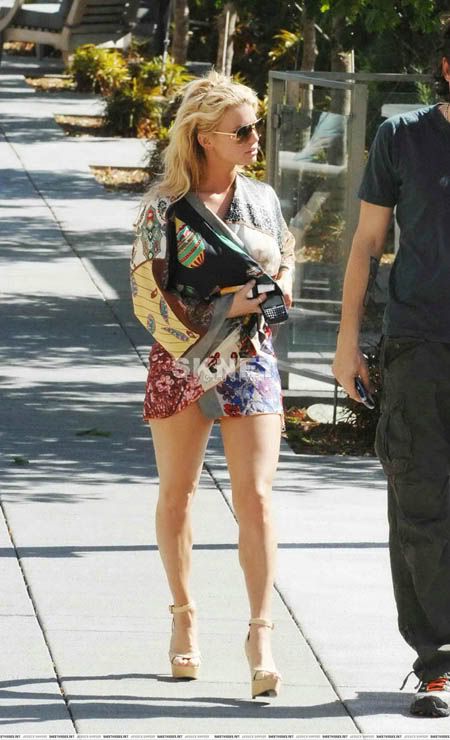 Jessica Simpson looks like an Asian hooker the morning after in this weird patchwork robe she wore out on the streets of Miami with her maybe-boyfriend, John Mayer. The girl needs a nice little skirt or pair of pants for this emsemble. It could just be a bikini coverup, though, in which case she would be forgiven if she had on flip flops instead of tottering heels with an ankle strap. A day at the beach would also explain her hair. She still looks better than Britney on a good day, though.
Jessica has been seen out at Mayer's Florida concerts and the press is going wild with the news of their relationship. Her incompetent stylist recently confirmed that Jessica will be touring with Mayer for two and a half weeks, and said "As you all know she is with her boyfriend. She is happy happy happy…"
How long is it going to take before Mayer kicks her to the curb?
Jessica's breathy crap single, "A Public Affair" has just been released in the UK, where reviews are lukewarm.
Thanks to Sweet Kisses.net for these pictures.