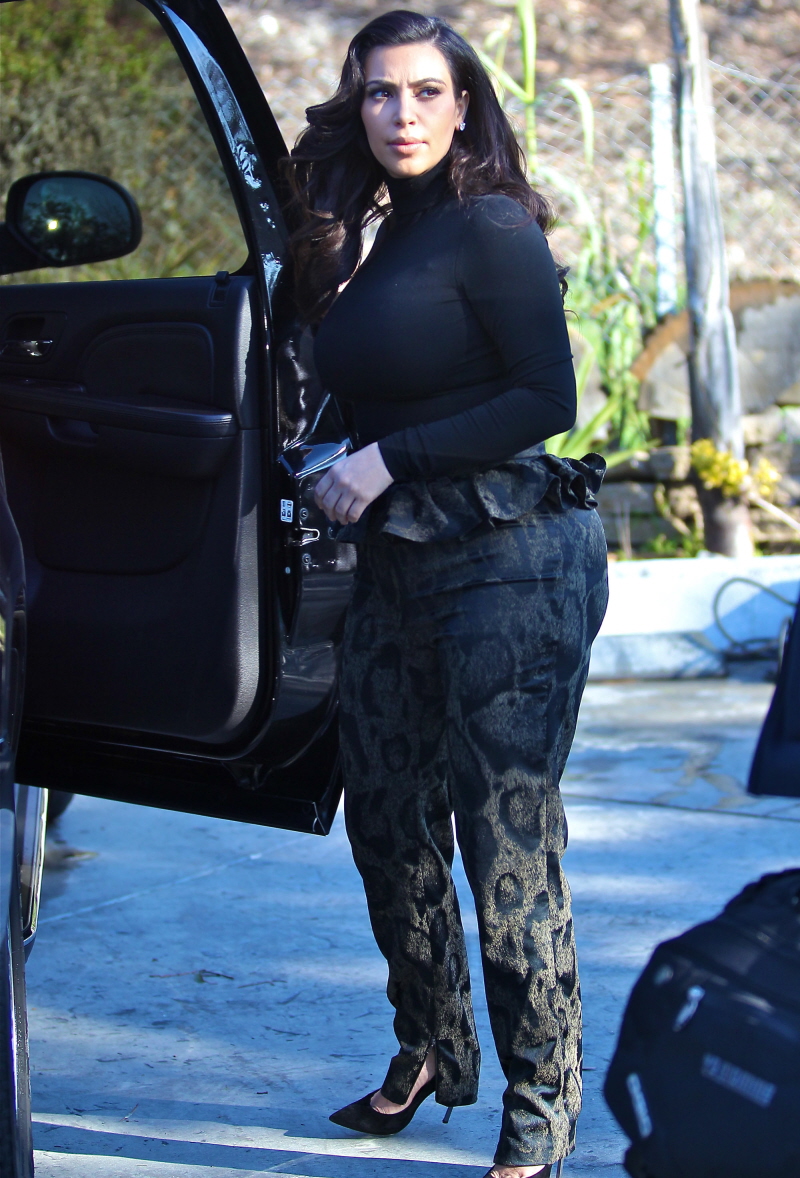 Here are some new photos of Kim Kardashian leaving her house yesterday. I mean… OMG!!!! Does she not own any full-length mirrors? I just don't understand how ANYONE could put on a pair of chintzy (that's chintz, right?!!?) pants WITH A BUILT-IN PEPLUM. How do you look at those pants on a hanger and say, "Yes, these are so cute. I should try them on!"??? And then you try them on and you think, "Yes, this looks amazing!"??????
I'm trying to include some photos with different angles, but once again I have to berate the paparazzi for doing too many front-view photos of Kim. I'm dying to see how these pants look from behind. Hell, I'm dying to see a full-length profile shot of her in these pants. I know this will be a controversial statement, so prepare yourselves: I think these pants might be worse than Kim's leather jodhpurs. Right?
Here's the good news: now that Kim is having such a peplum-crazy pregnancy (remember this?), I think the peplum style might finally be OVER. It was like… I want to say Fall 2011? It was around then when major fashion houses began their ill-fated love affair with the peplum, attaching vadge drapes to skirts, pants and dresses in what became one of the most unflattering trends of the millennium. A-list stars were wearing peplums, and in turn, C-listers started wearing them and peplums filtered down to lower-quality clothing. And now Kim is peplum-crazy… which means the trend is completely dead. So, chin up! Maybe Kim can get really thick bangs next so that trend can die too.
UPDATE: Us Weekly reports that Kim & Kanye are expecting a girl. You knew that was coming. I have to say though – I bet the girl will be gorgeous. Kim was so pretty before she started messing up her face, and I think Kim & Kanye's genes will mix well.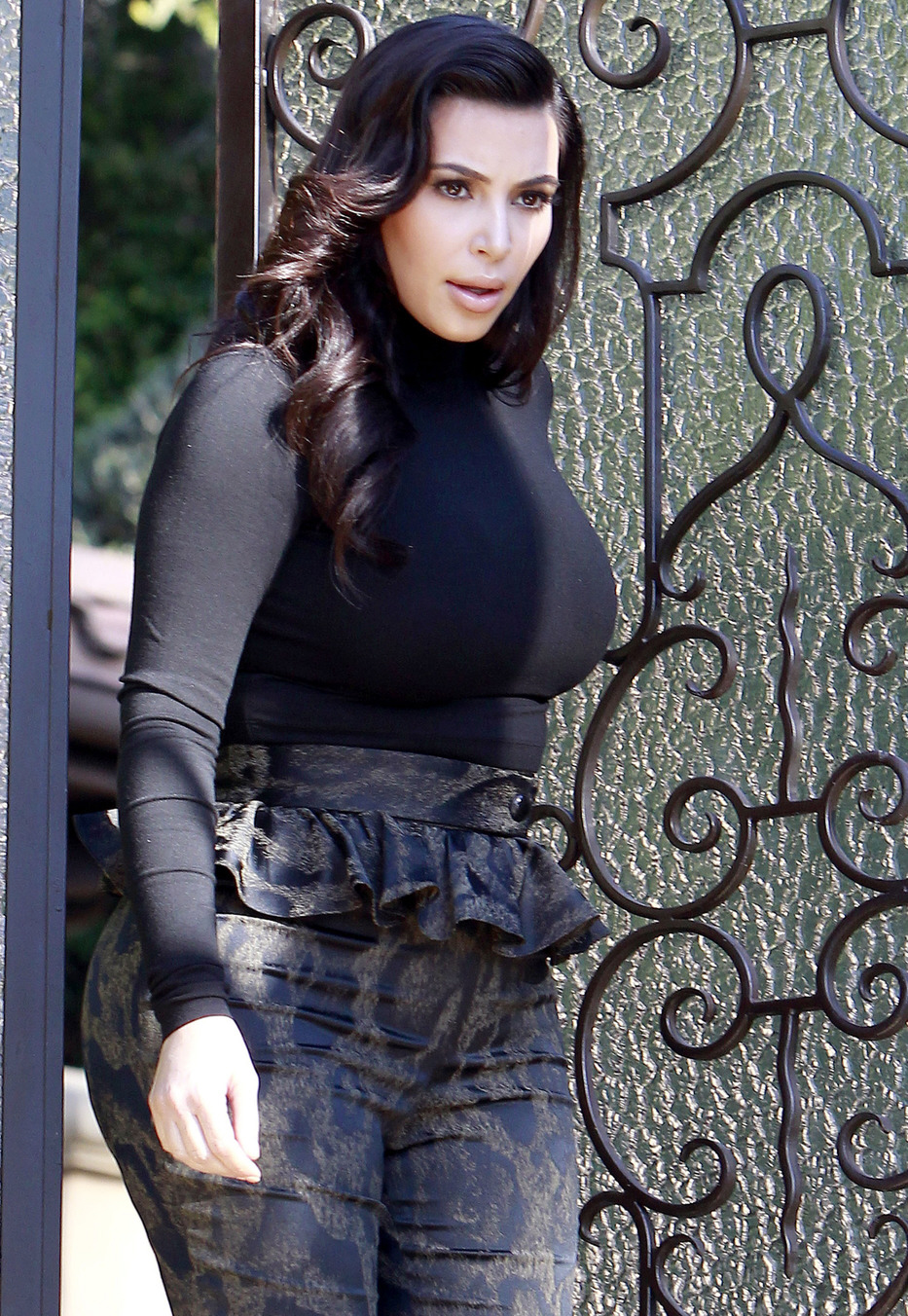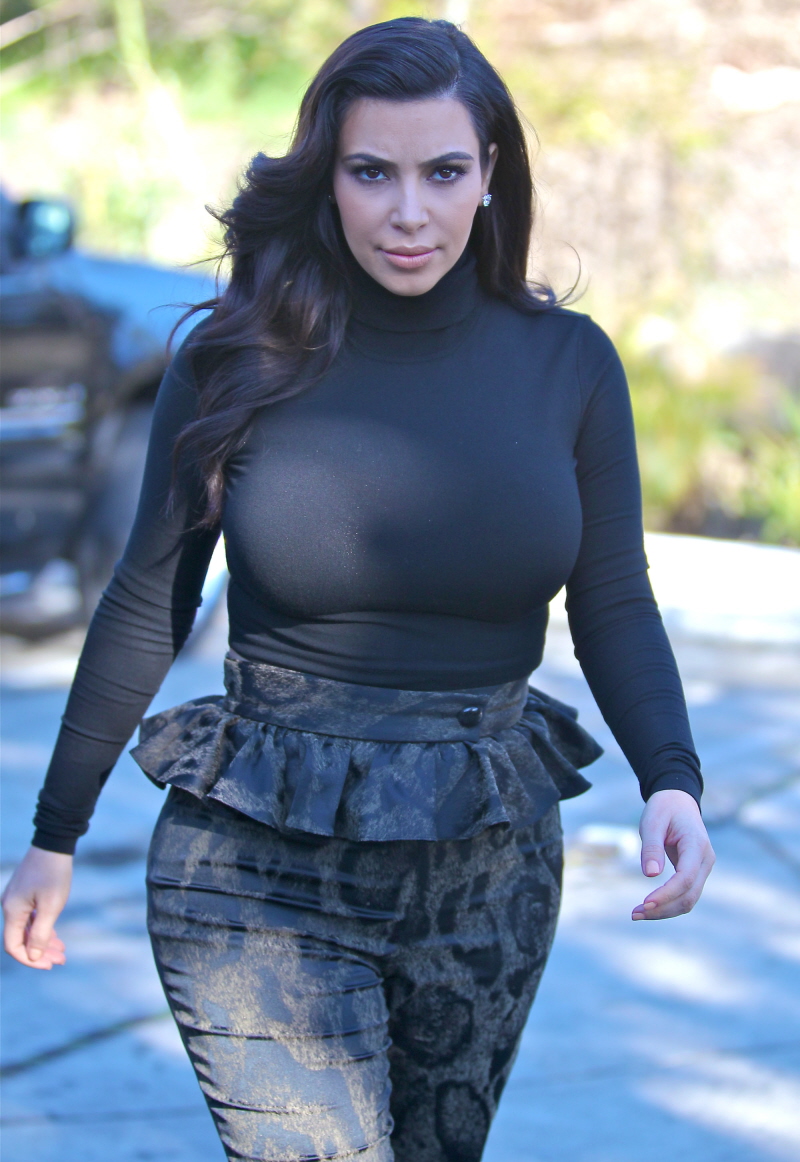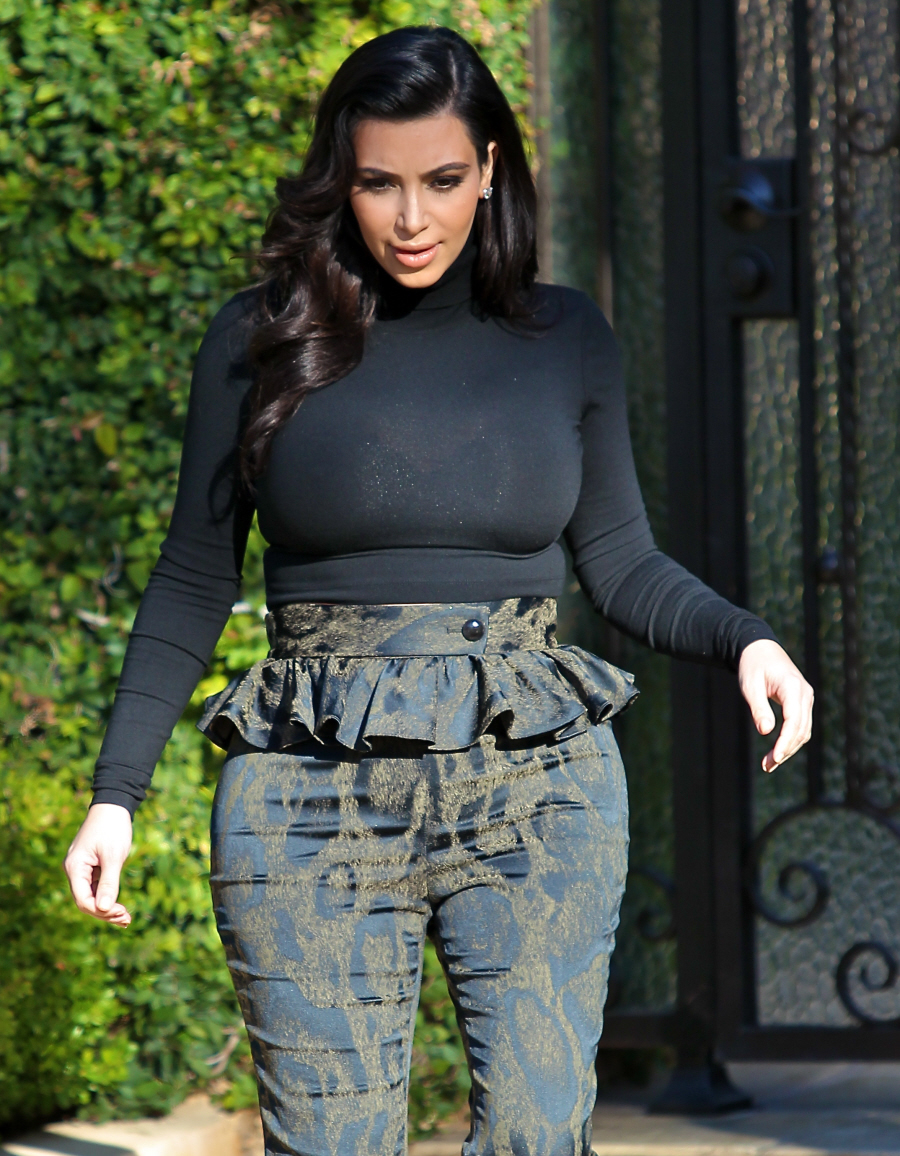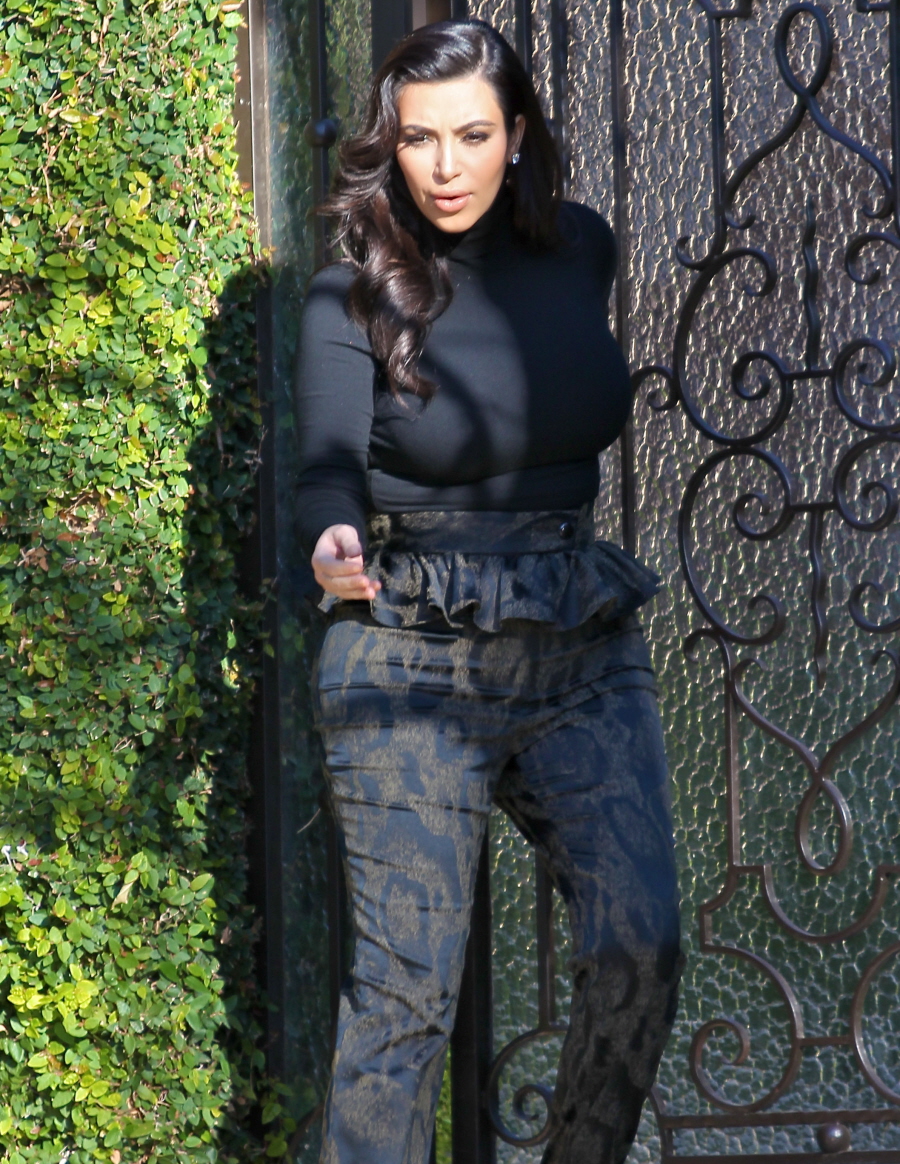 Photos courtesy of Fame/Flynet, WENN, Pacific Coast News.