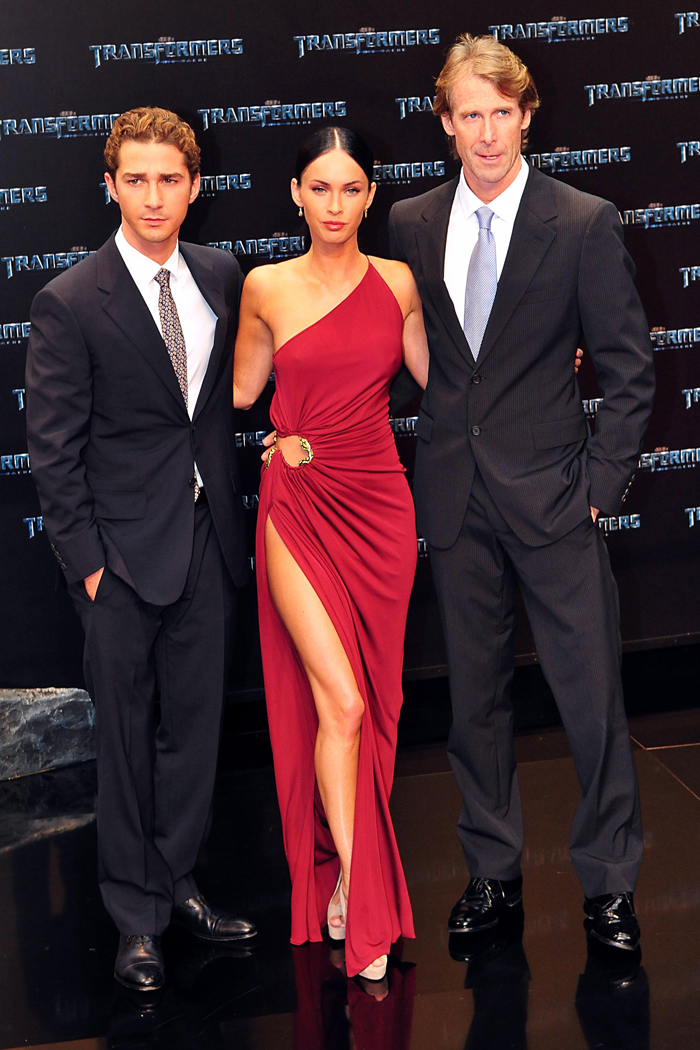 As Kaiser reported last week, Megan Fox and Michael Bay have put aside their differences and will work on the Teenage Mutant Ninja Turtles reboot movie together. Naturally, this will be the same sort of mindless fare that the Transformers franchises continues to be to this very day, but Megan is apparently a big TMNT fan. Of course, the immediate question about this story is why Michael would take Megan back after she publicly declare that, as a director, he is "like Hitler" and "like Napoleon". Certainly, TMNT would be just fine without Megan because it's going to be a terrible movie (that will still make tons of money) no matter what. Well, there's a new story coming from Radar that says Megan basically grovelled for this role and presented Michael with a "heartfelt apology" because she wanted this job so badly. You know his ego loved it: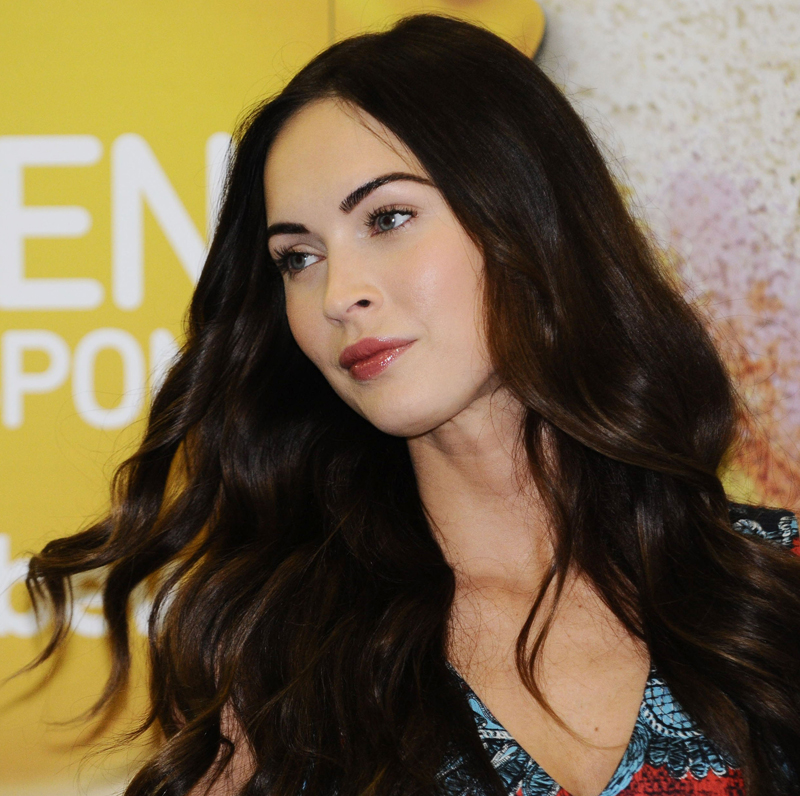 Megan Fox won herself a role in the new Michael Bay movie by extending an olive branch to the fiery director because she feared her days as a leading lady were numbered, RadarOnline.com is exclusively reporting.

The 26-year-old Transformers beauty, who once likened Bay to Hitler in a magazine interview, will team up with the filmmaker for a new Teenage Mutant Ninja Turtles movie.

But that's only after Megan, 26, swallowed her pride, picked up the phone and apologized for her criticism of him!

"It was Megan that made the first move to talk with Michael," a source tells Radar.

"Since Transformers, she hasn't been getting the leading lady roles she had hoped for and Megan was starting to get concerned that it was because of what she said about Michael.

"So, she swallowed her pride, picked up the phone and spoke with him to clear the air and apologize. She told him how thankful she was to have been casted by him in the first place, and that she was totally out of line to say what she said.

"In the end she realized that Michael may be a hard taskmaster, but he does it purely to get the best out of his actors on set.

"Michael said he had a role she would be perfect for and was willing to forgive and forget the incident because he's a big fan of hers," the source says.

As RadarOnline.com previously reported, Bay announced on his website that the stunner will join him for the remake of the popular 90s franchise.
[From Radar Online]
Well, I will say something nice here — Megan finally recognized that she acted like an unprofessional brat by badmouthing her boss to the press, and she basically did so in the first place because she thought her career would soar once she left Transformers. Obviously, that didn't happen, but Megan was a brat, and she's made amends. This doesn't excuse the fact that Michael is an epic douchebag either, but I guess these two can wallow in their mutual douchiness together — although I can't stand the idea of a woman having to beg Michael Bay for anything. Do you think he made her wash his Ferrari again?
Here are some photos of Megan with Brian Austin Green earlier this month at Carnaval in Rio de Janerio.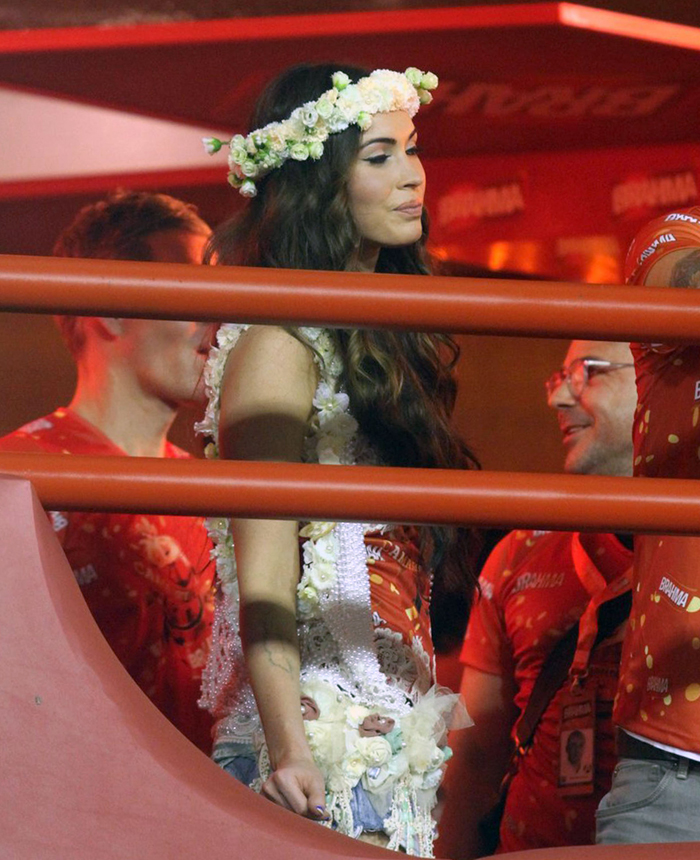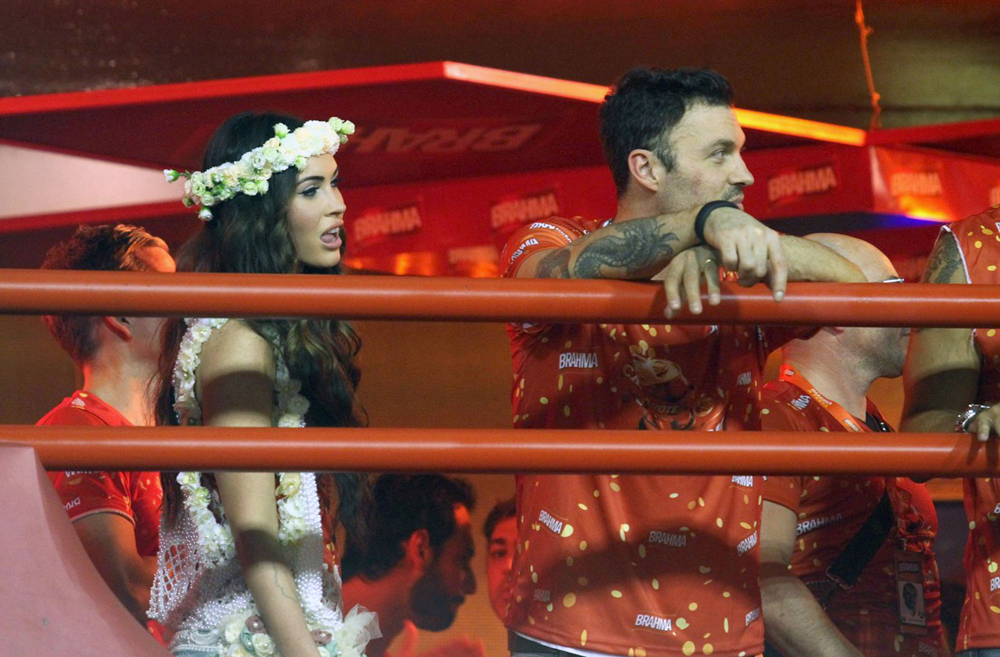 Photos courtesy of Fame/Flynet