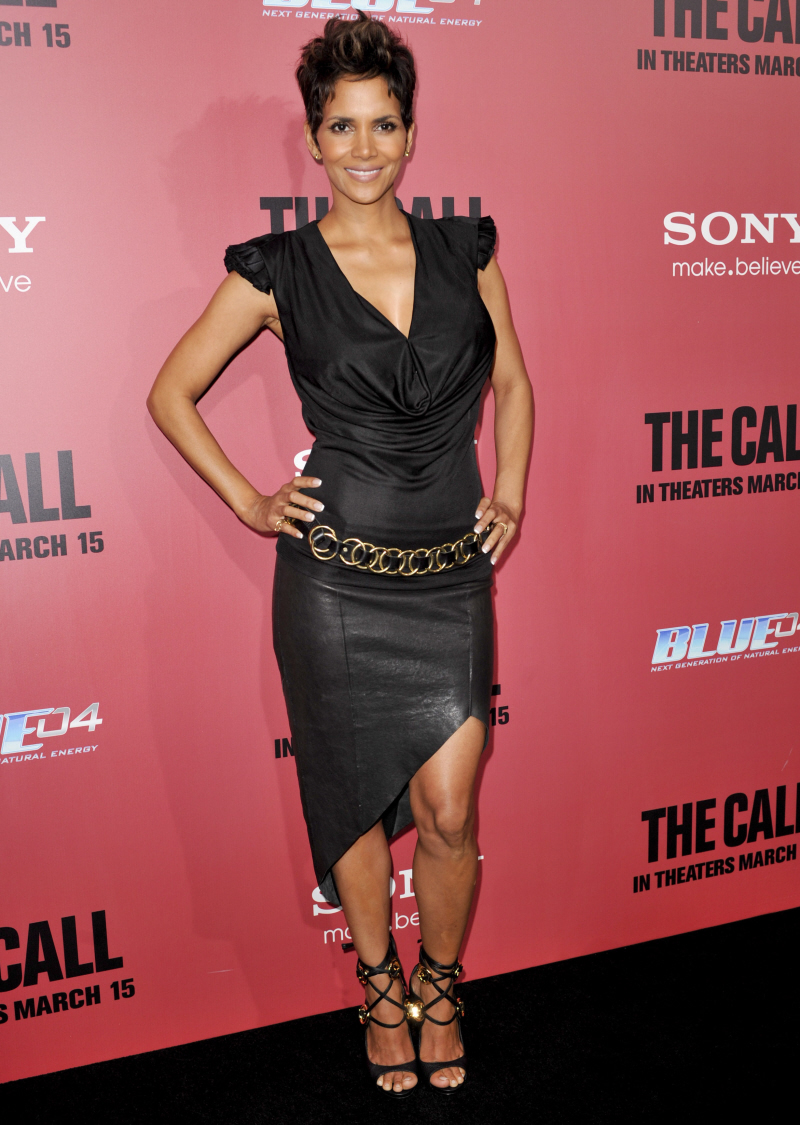 In case you needed a reminder, Halle Berry is still incredibly beautiful and ageless. These are photos from last night's LA premiere of The Call, in which Halle plays a 911 operator who seems like the only one trying to save young women from a crazy serial killer. The film costars Morris Chestnut and Oscar-nominated actress Abigail Breslin. Halle wore this leathery ensemble which… again, seems very dated. Halle has been wearing a lot of stuff lately which seems straight from the 1990s (her heyday). With that body and that face, she could wear almost anything, but it seems like she prefers clothes that remind her of her Swordfish days. I also think she might want to try a less flesh-y shade of lipstick?
Incidentally, CB covered a new Halle interview yesterday, in which Halle referenced her continuing problems with the paparazzi, especially when they're taking photos of her daughter. It feels like it's been a while since we've had a bunch of drama from Halle. I wonder what she's planning next? Maybe a breakup with Olivier Martinez? It would be so much fun to hear about how Olivier is a racist now. Where IS Olivier? Why didn't he come to the premiere? Hunh. Several weeks ago, the Chicago Sun-Times had a source who claimed, "Olivier really does not like L.A. He wants to just be in France — except when work takes him elsewhere. Halle wants to be with him full-time too, but this whole situation has made life difficult, and has begun to add a lot of pressure on them. … I get the sense things may not be going so well." It's about to get good, y'all. Stay tuned.
Abigail wore an Alice + Olivia ensemble. Doesn't she look so grown-up? She has grown into a lovely young woman, but just to nitpick about one thing: I don't think this shade of blonde suits her. It's too light. She needs a darker shade of blonde, or perhaps she should just return to her natural brunette shade?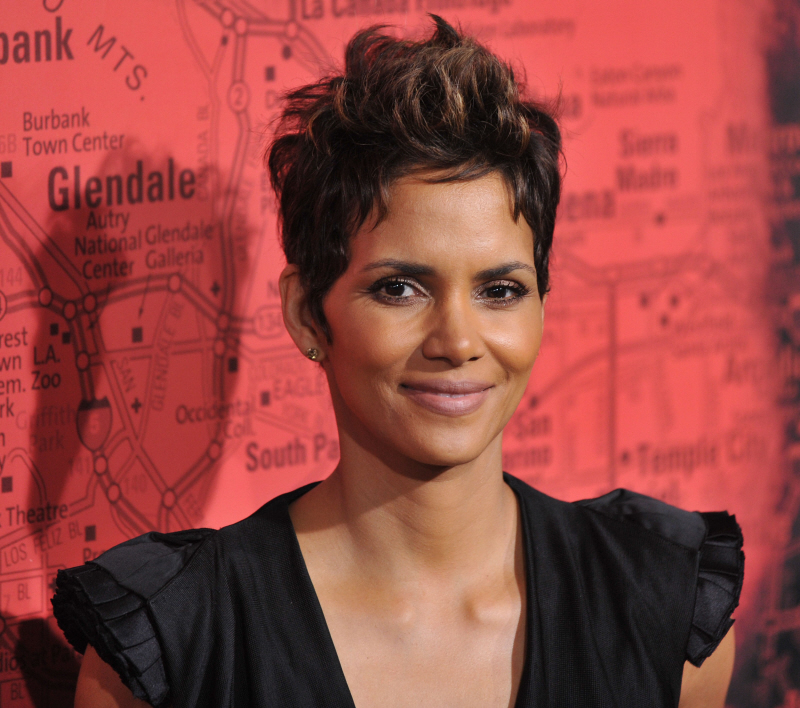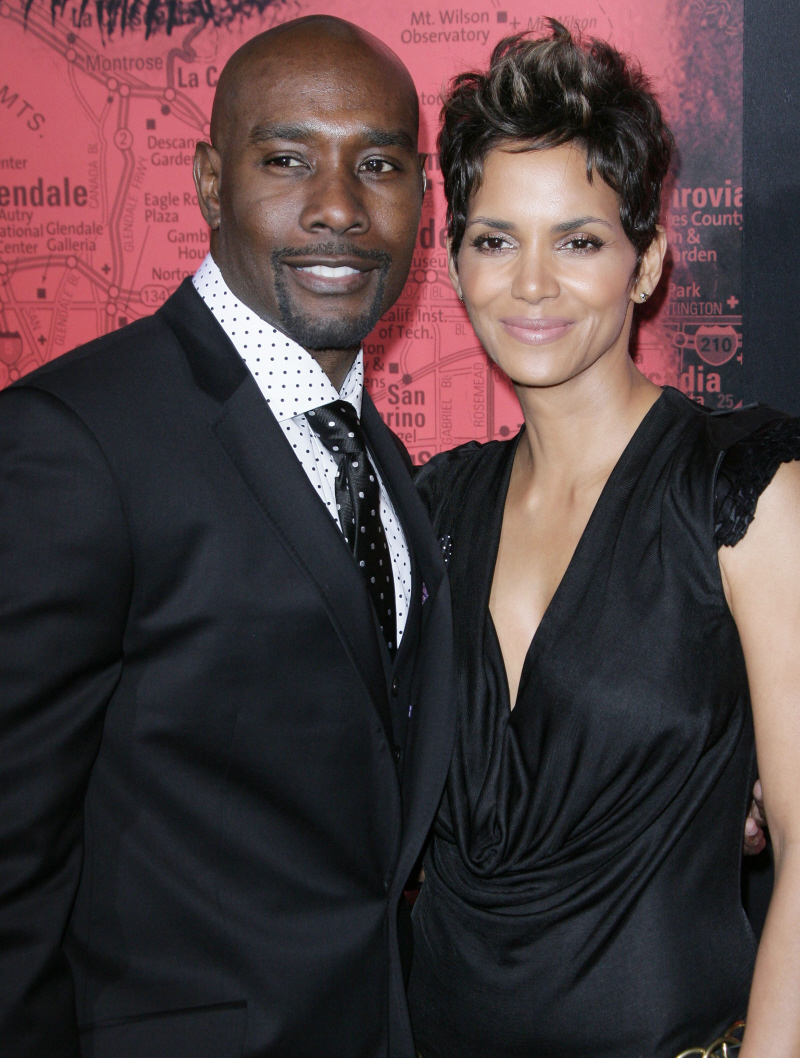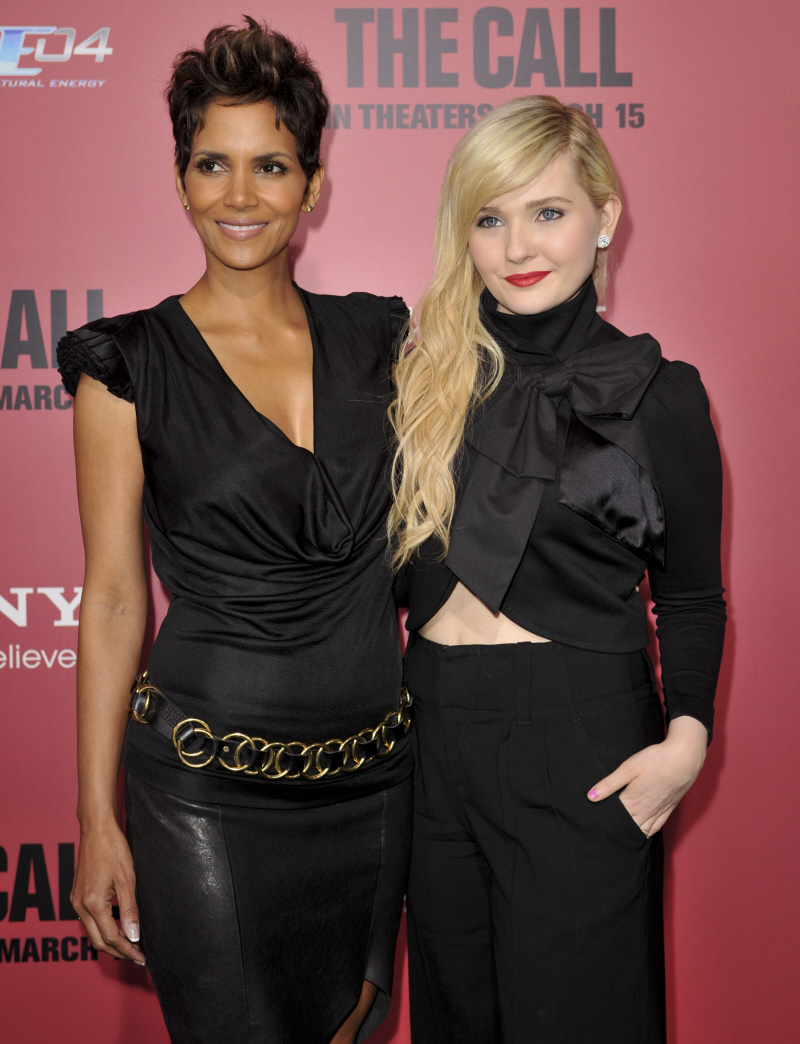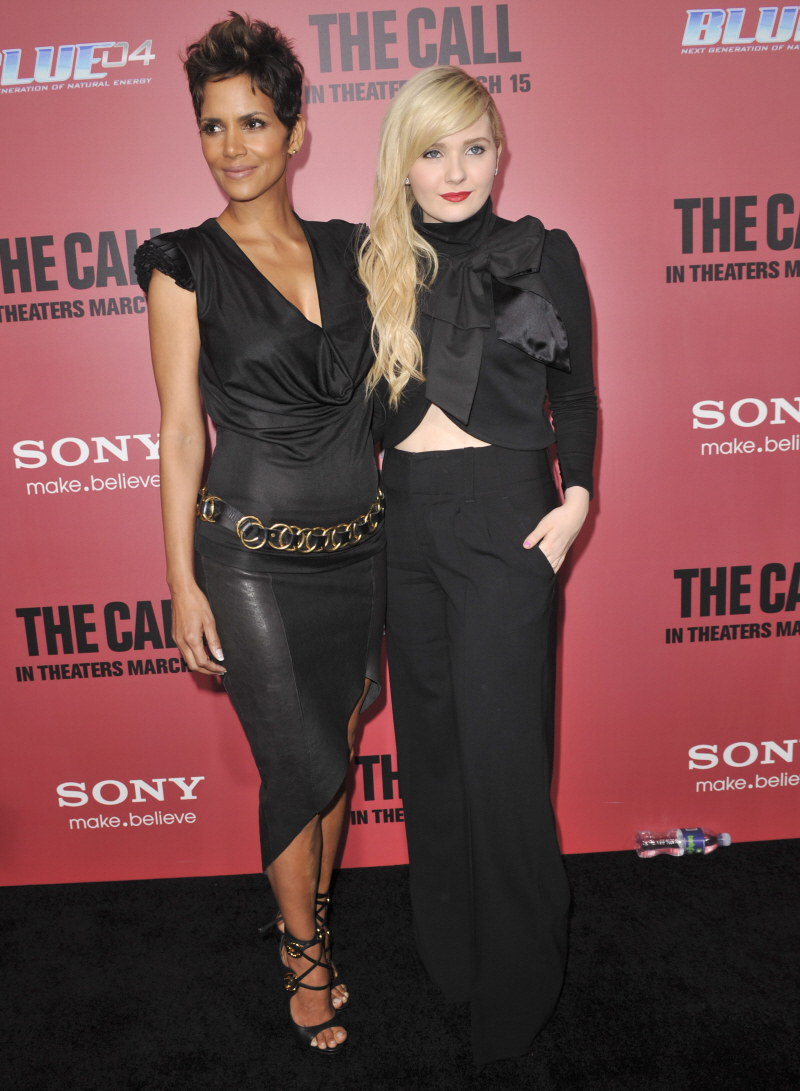 Photos courtesy of WENN.