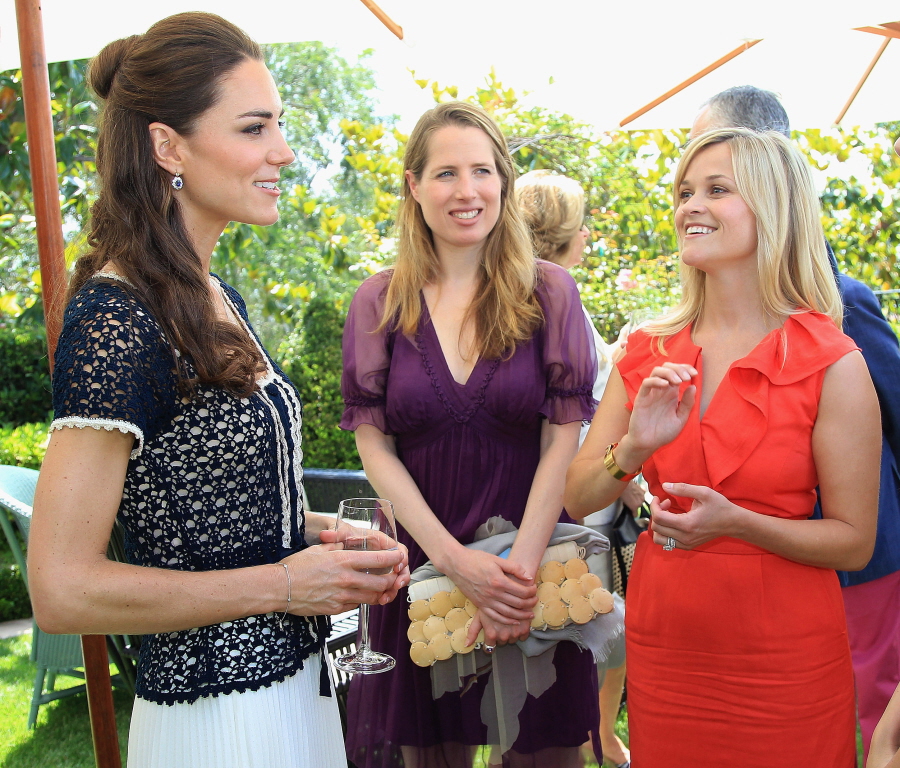 This is almost totally BS, but I just thought it was an interesting concept. Star Magazine reports that Duchess Kate has made a (discreet) new friend! Back in 2011, just after Kate and Prince William married, they traveled through Canada and then to LA for a slew of events celebrating them and various charities. At one of the LA events, Kate met Reese Witherspoon, who vocally adored Kate and fan-girl'd her in the press. Now Star claims that Kate and Reese have been in touch and Kate feels like she can confide in Reese, and look up to Reese as some kind of gauche, American big sister.
The Duchess of Cambridge has a new best friend in Hollywood royalty. In fact, Kate is so tight with mom of three Reese Witherspoon that the royal has been turning to her nonstop for advice.

"They have developed a very strong bond," says an insider. "Kate knows Reese would never reveal anything about their talks, and Reese knows what it's like to live in the spotlight. They have a lot in common."

Reese first met Kate when she and Prince William toured LA last year. The pair instantly hit it off, with Kate sending Reese a Union Jack onesie when her son Tennessee was born in September. They've been thick as thieves ever since.

"Kate talks to Reese about all her questions and concerns," the source adds. "She has become kind of an older sister Kate can confide in."
[From Star Magazine, print edition]
Obviously, this is crap. But what bugs me is that I would love for this to happen. For whatever faults Reese may have, she doesn't beat around the bush – she's blunt, she's a straight-shooter, and she's super-organized. Kate SHOULD have more friends like that. Unfortunately, Kate probably jettisoned whatever girlfriends she had on her own and she simply adopted all of William's friends. I always think that's why she spends so much time with her family – because all of the other people she spends time with are part of William's crew, and they're mostly loyal to him, not her. Also: a Union Jack onesie? Please, that wouldn't happen. Even I consider that gauche.
Incidentally – but on the same subject – the Enquirer has an interesting piece about Kate and the Queen fighting over who will be the godparents to Kate and William's baby. Kate really wants her brother (James) and her sister (Pippa) to be the godparents but the Queen wants Prince Andrew and Princess Beatrice to be named. Allegedly, William is not backing her up either – he's concerned about Pippa's party girl reputation and James' whole weirdness (apparently James' cake company is on the verge of bankruptcy and he's had to borrow heavily from his family – Uncle Gary to the rescue once again?). I find it weird that no one is bringing up Harry, right? I feel that Harry will definitely be named the godfather. And probably Pippa as godmother, with Zara Phillips as backup godmother.
Last thing: guess what Kate did the day after her EXHAUSTING 3-and-a-half hours in Grimsby, England? She went shopping, of course. This woman and her "retail therapy".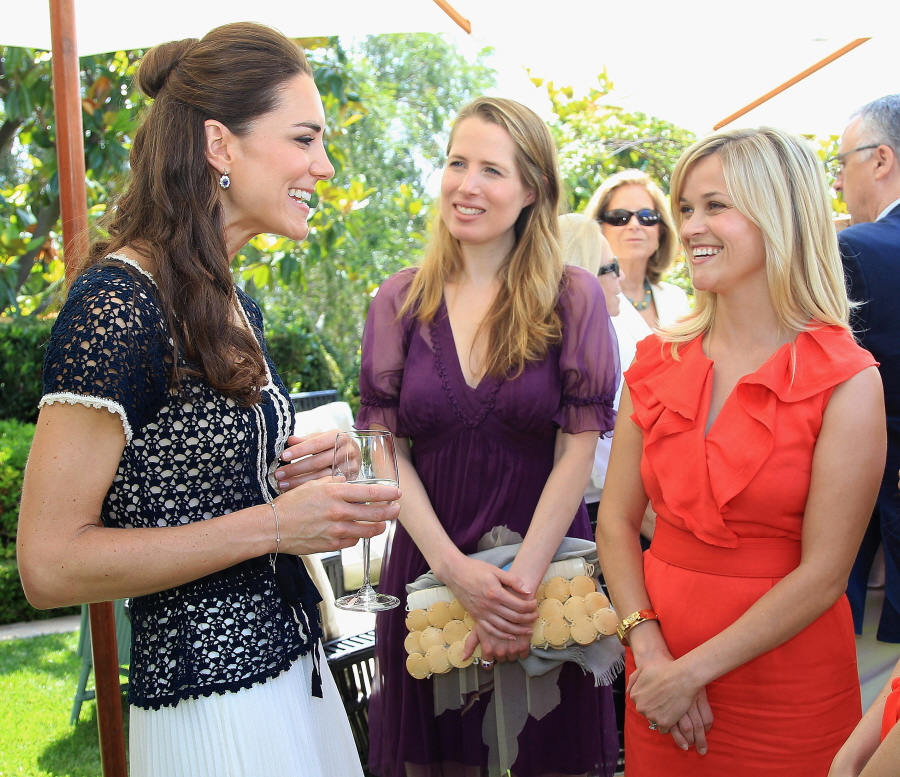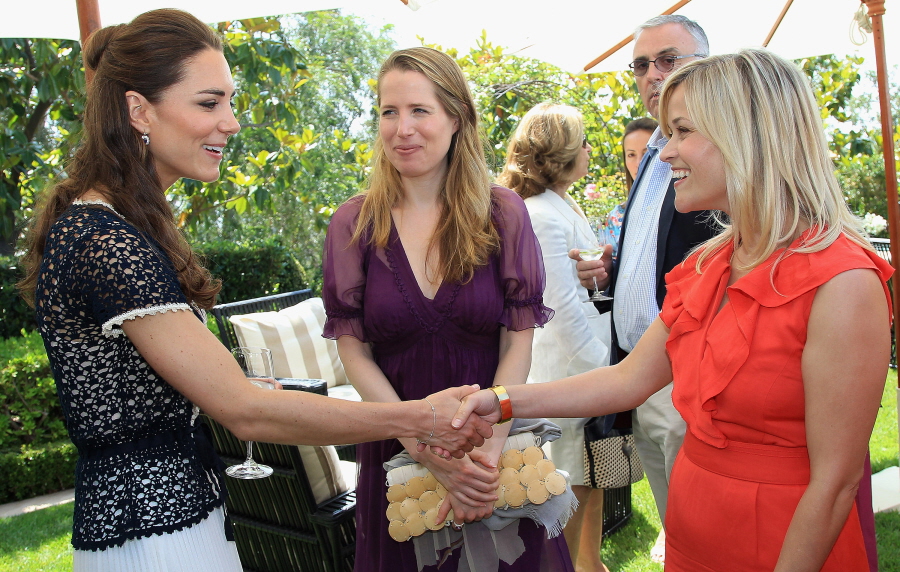 Photos courtesy of Fame/Flynet.