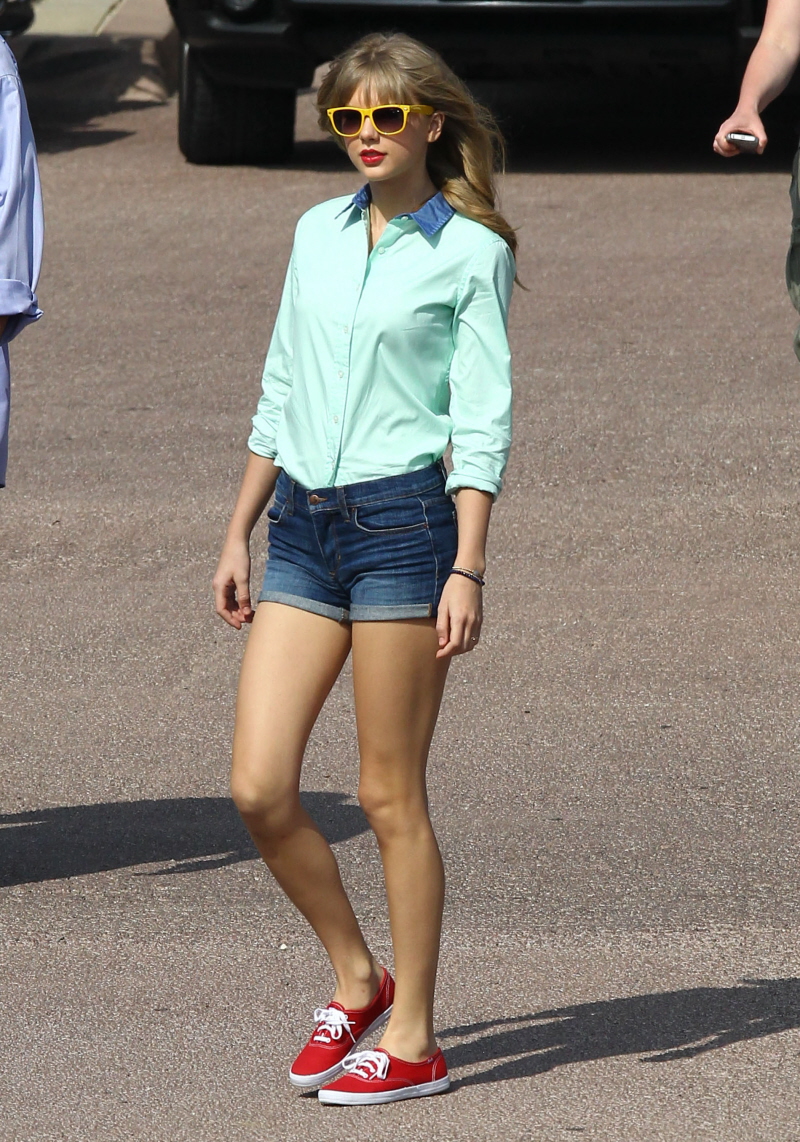 Here are some new photos of Taylor Swift over the weekend in LA – the costume changes are because she was literally changing costumes because she was filming a new music video. I'm sure the Swifty fans could tell you what her new single is, but I cannot. Swifty JUST released "22" as her third single and music video off of Red, so…? You're guess is as good as mine. I know that Swifty has been pretty annoying lately, but these photos have given me a serious case of jealousy for her legs. She has those long, coltish legs that are just a gift of genetics. I will never have those legs. Sigh.
In other Swifty news, you know how she seemed to mock Harry Styles in particular during her performance of "We Are Never Ever Getting Back Together" at the Grammys? Part of the song has a speaking part where Swifty does a put-on dude's voice, and during that part, Swifty made her dude's voice sound "English". This came just a month or so after Harry (reportedly) dumped her (although Swifty's version events was slightly different in her epic Vanity Fair interview). Then Swifty performed at the BRIT Awards, singing "I Knew You Were Trouble"… while Harry was sitting there in the audience! So of course when Swifty was asked about what that was like, she provided us more insight into her soul:
She is famous for writing songs about her menagerie of famous ex-boyfriends. And it seems the subject of Taylor Swift's most recent failed relationship is no exception. The 23-year-old singer has finally revealed her 2012 hit single I Knew You Were Trouble is about her ex-boyfriend Harry Styles.

Speaking about her spirited performance at the 2012 Brit Awards in front of Harry and his One Direction bandmates, the singer was asked how she felt performing the number while her ex was watching.

Taylor told The Sunday Times: 'Well, it's not hard to access that emotion when the person the song is directed at is standing by the side of the stage watching.'

Speculation had been rife that Taylor had penned the song about the One Direction star when they first briefly dated in Spring 2012, and the star appeared to confirm the rumours were true in the interview with The Sunday Times magazine.

Speaking about her performance of the song at this year's Brit Awards where she stripped down to a sultry black outfit, she said: 'You're balancing the analytical side of your brain which is telling you where to go and how to go there, with the other side of your brain, which is saying "Feel everything you're singing, and show it on your face. Feel everything exactly as you felt it when you wrote the song."'
Hahaha, I thought she didn't ever, ever discuss which songs were about which spurned ex? Oh, well! She does this all the time – she plays coy and uptight, claiming that she won't discuss who the songs are about or who broke her heart, but then she'll drop enough hints so that every song is pretty much an obvious blind item. So now we know "Trouble" was always about Harry Styles? I really thought it was about John Mayer. Truly. Because HOW could the song not be about him? There should be sirens going off whenever he speaks to a woman – "RED ALERT JOHN MAYER IS A D-BAG RED ALERT RED ALERT". But sure, now we know – it's about Harry. Poor Harry.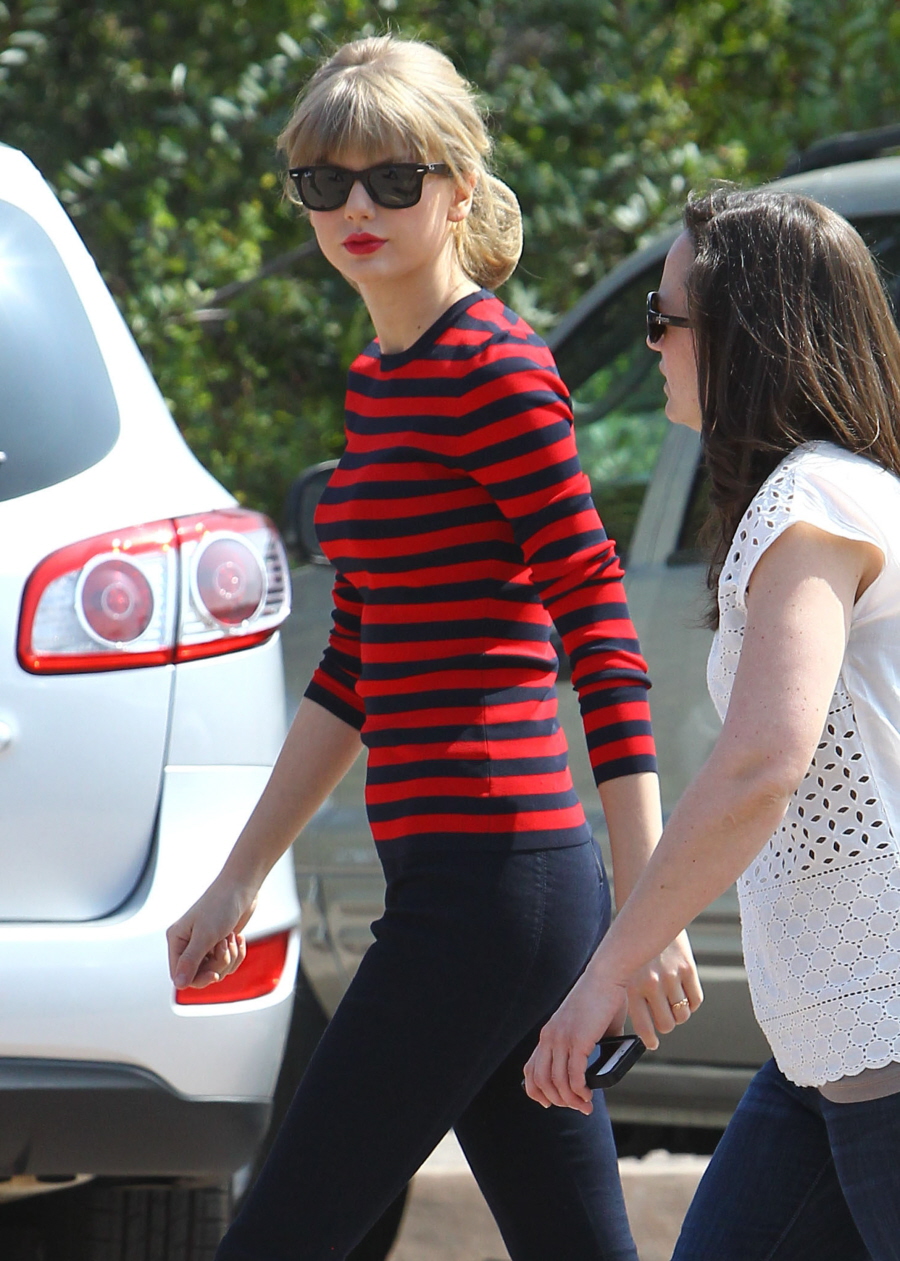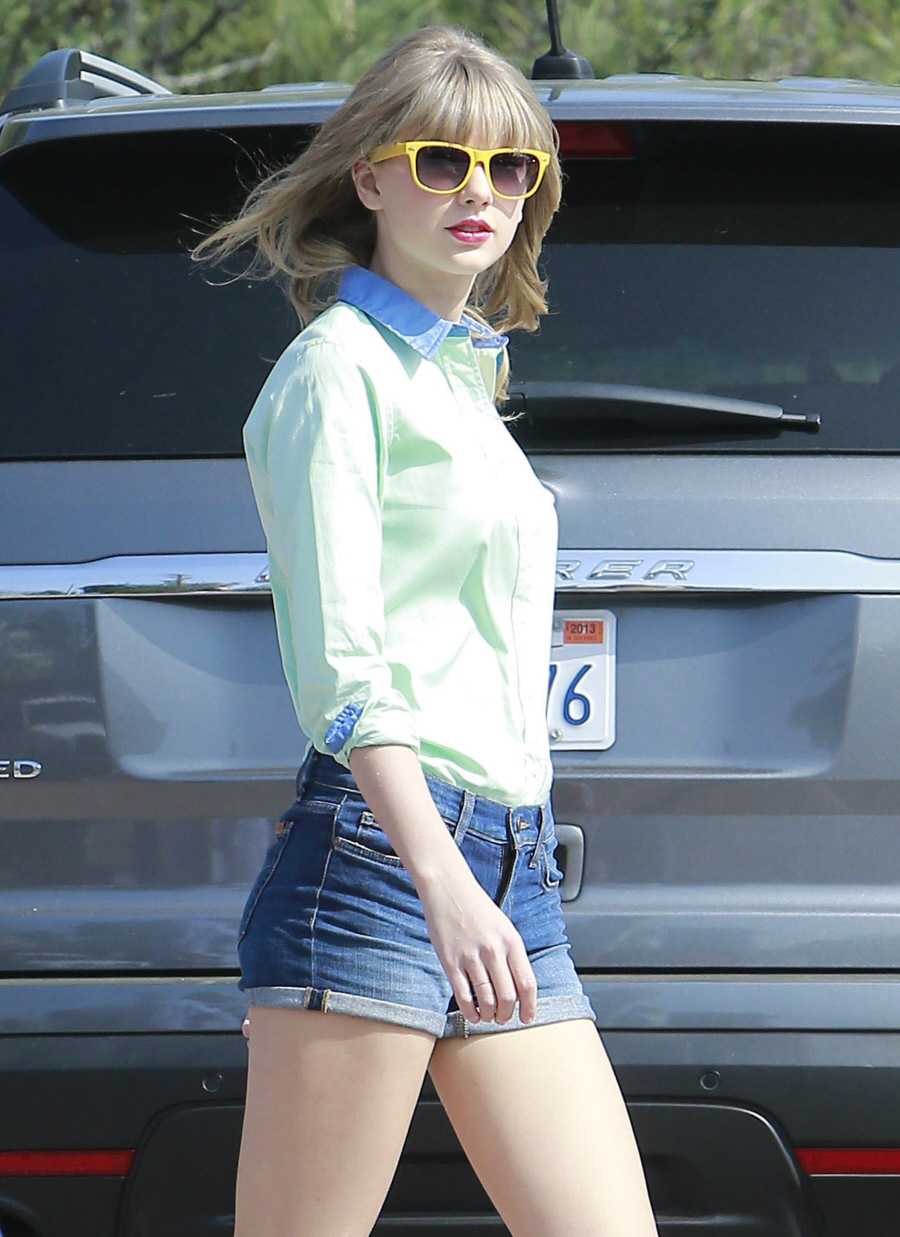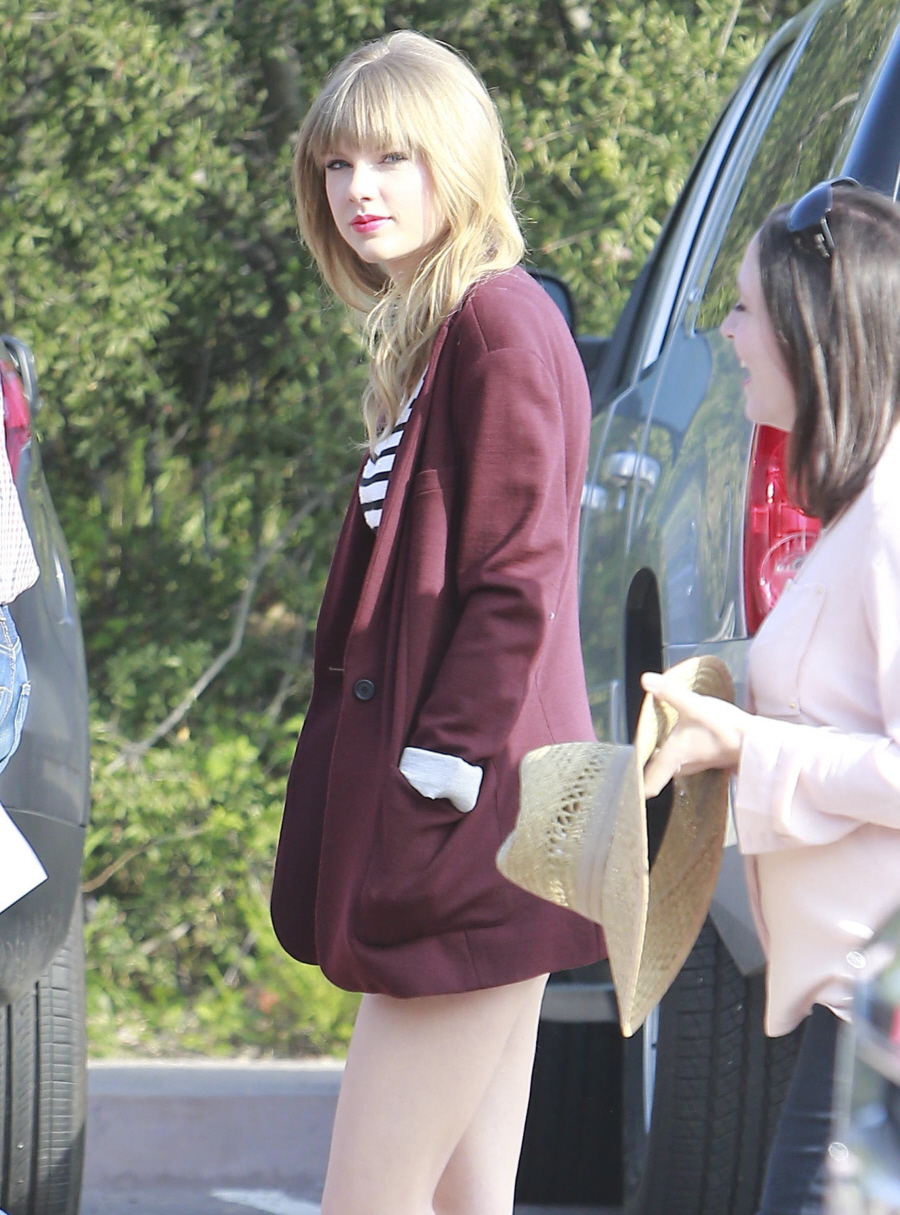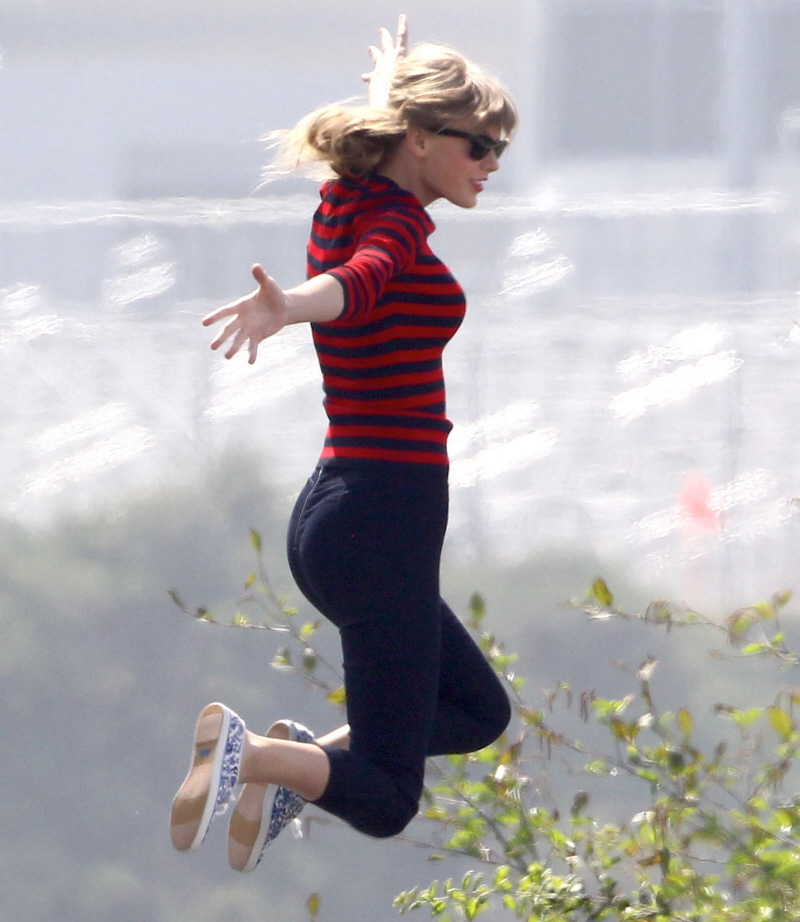 Photos courtesy of Fame/Flynet.