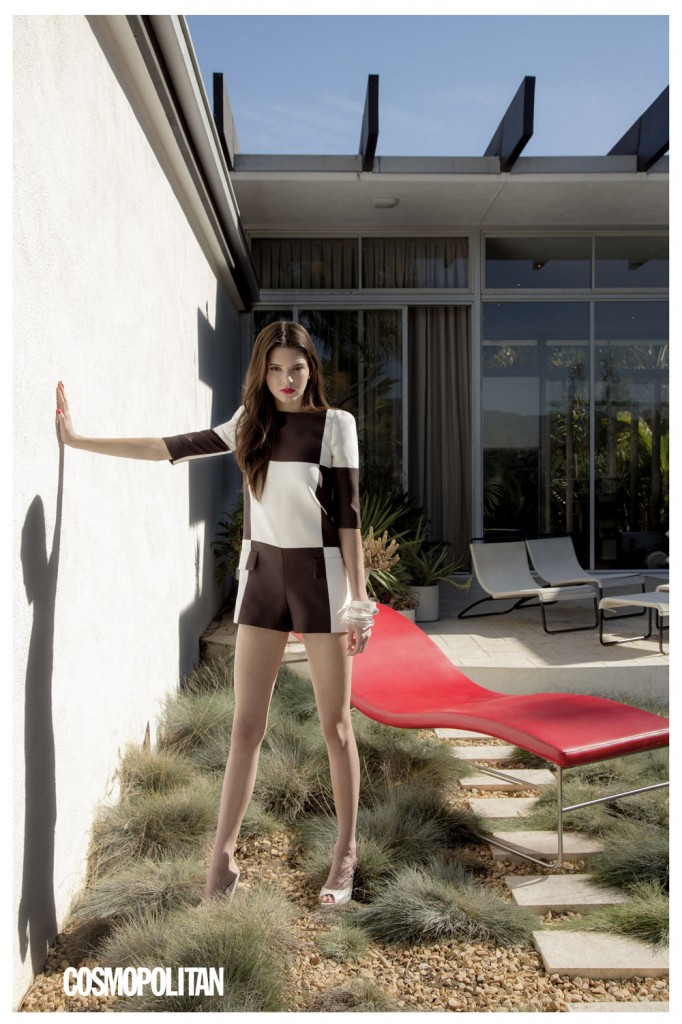 Kendall Jenner, the second youngest Kardashian-Jenner, is profiled in the upcoming edition of Cosmo, the one with Rachel Bilson on the cover and her "how to be a great girlfriend" tips. Kendall is all of 17, and she sees the writing on the wall. She knows the future entails a life in the family business and packaging and selling her private life. Although she's been working as a model she doesn't want to live in a glass box for the rest of her life, and she's said as much. While her younger sister, Kylie, is all about being a Kardashian/Jenner, Kendall has said in prior interviews that she just wants to be "normal" and doesn't have any desire to be a "Kardashian." She says more of the same here, and I can't help but feel like it's a message to her horrible mom, one that will be brushed off and ignored:
The worst part of being in the Jenner/Kardashian clan is: "The show [Keeping up With the Kardashians] brought us everything we have, and I realize that, but sometimes I just want to be left alone and be a normal kid for like five minutes. That's tough when the paparazzi are chasing you."

My next move is: "Not a reality-show spin-off. That's not happening. Modeling is my number one priority – one hundred percent."

When I need advice about guys, I go to: "Lamar [Khloe's husband]. He is really good at giving guy advice. He always tells me to know my worth and never accept less than I deserve."
This makes me wonder if Kris was pushing for a spin-off for Kendall and Kylie and Kendall was all "No". Of course the show brought them "everything they have," but I get the sense that Kendall thinks things would have been fine if they lived off the money they had. It's not like they were broke before they got famous. Kim would have had some sort of career post being Paris Hilton's sidekick and their dad is a famous ex-Olympian, he could have made a nice living off the lecture circuit. Kendall is probably wondering "What if" and imagining what it would be like to be outside the little bubble she lives in. "Normalcy" seems overrated to the rest of us, but while we're looking in on some of those celebrities and wanting what they have, they're wanting out.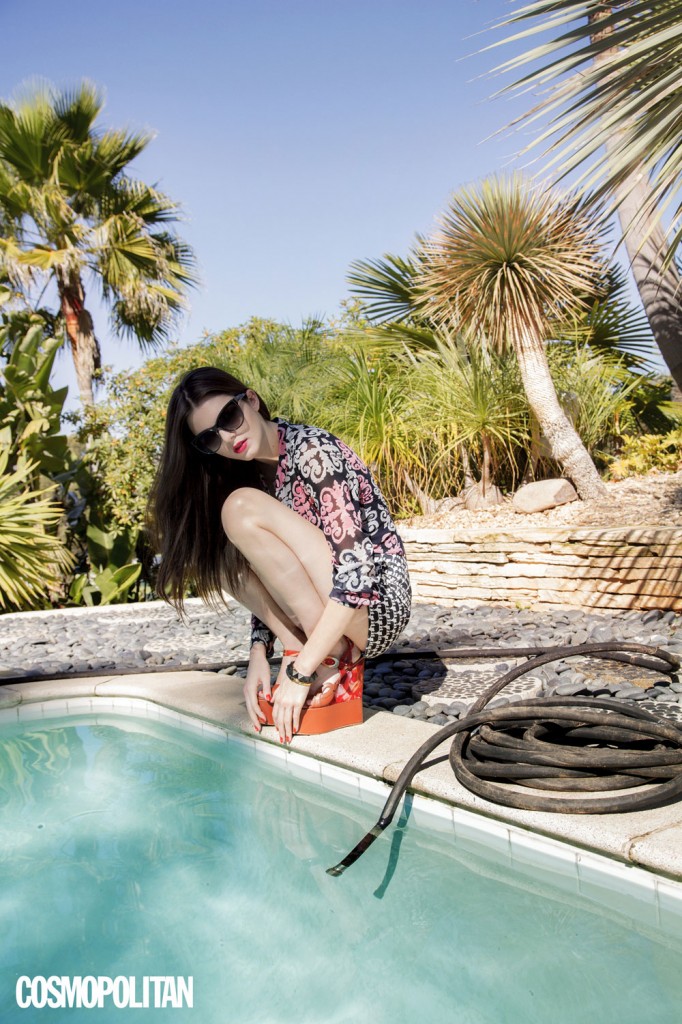 These are photos of Kendall Jenner in Cosmo and on GMA on 2-8-13. Look at her expressions. Credit: WENN.com