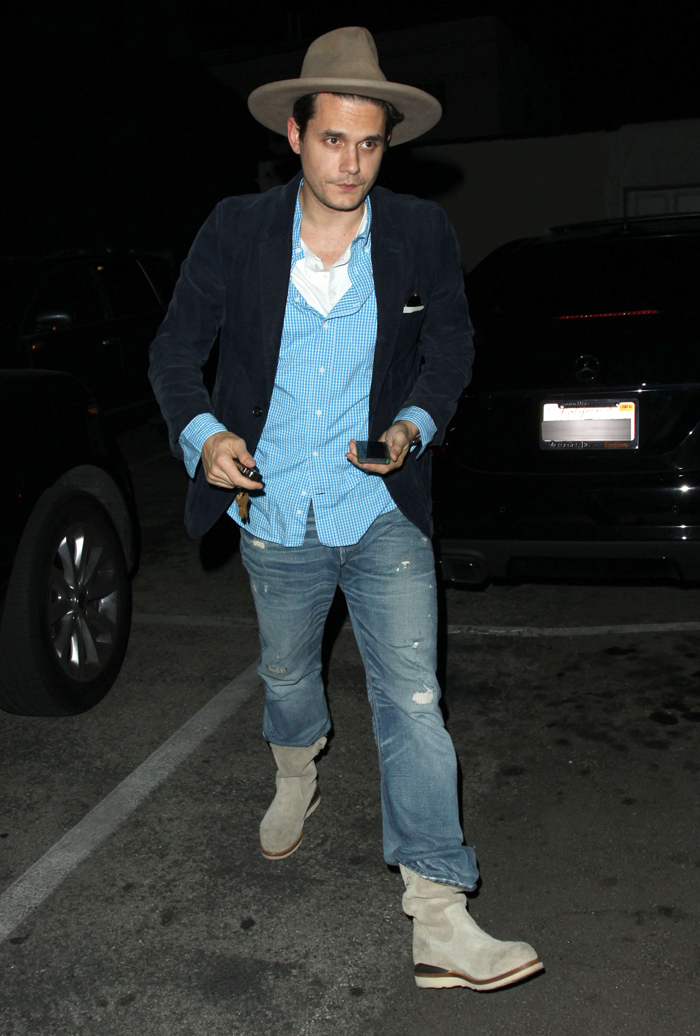 This story seems perfectly plausible to me in some ways but not others, so let's get down to business. Katy Perry and John Mayer broke up for the second time last month, and both have been very quiet on the reason for this latest split. John did get grilled by Ellen DeGeneres, but he evaded questions and called it "a private relationship." Of course, Katy is former BFFs with Rihanna, and their friendship supposedly hit the skids because Katy didn't approve of Chris Brown for obvious reasons.
Now that Rihanna and Chris are probably broken up again, would Rihanna turn on Katy and hook up with John? A new story in this week's issue of OK! magazine says that John has been desperately trying to make it happen with RiRi by sending her suggestive texts, and the story says that Rihanna hasn't rejected John just yet. Could this be the start of a gross new romance?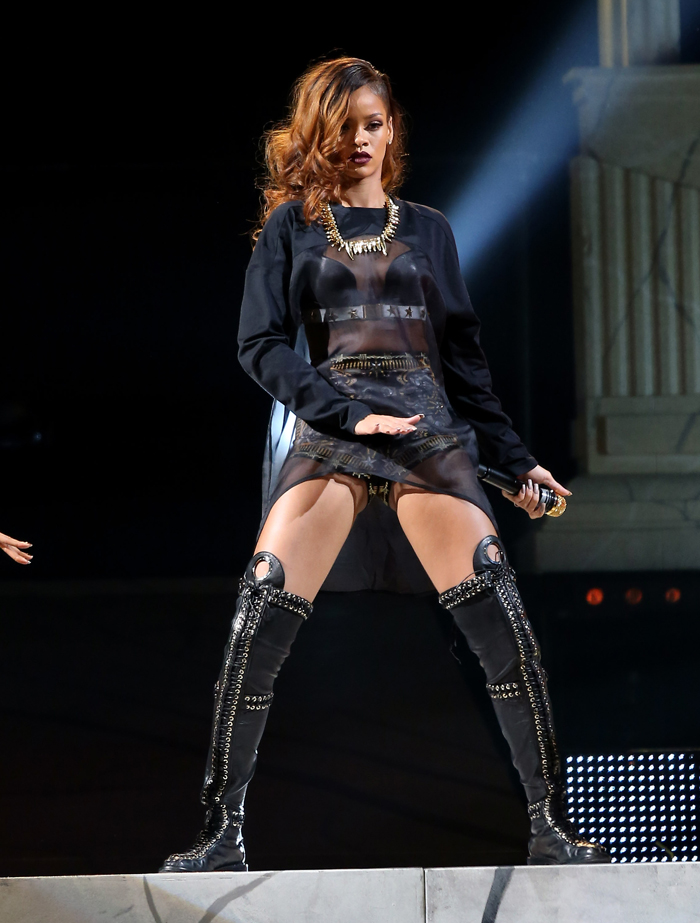 There's a report that in the wake of John Mayer and Katy Perry's split, Ye Olde Douchebag is doing the unthinkable – [going] after Katy's best friend, Rihanna.

According to OK! magazine, Mayer has been "bombarding" Rih with texts, "begging for a date." A source claims, "Rihanna was amazed when she heard from John, but deep down it didn't surprise Rihanna because he has been chasing her for years."

The insider adds, "His texts were very sexy, and he said they should get together." And don't count out Rihanna just yet. Since she and Chris Brown break up and make up all the time, especially now while since he's been flirting up a storm with randoms while she's away on tour, Rih might be "tempted to invite John to a show and see what happens there."

Oh, how I wish this were true because, let's face it, John and Rihanna are made for each other. I could totally see Mayer pulling a jerk move like this while Rih does have the worst – THE WORST – taste in dudes so why not Katy's nasty leftovers?
[From The Loop]
Gossip Cop already says the report is "completely untrue," but they're always quick to deny any story related to John. It's like he's got them on speed-email dial or something, so I don't necessarily put any faith into this denial at all.
What does give me pause is that John is a raging racist as evidenced by his claim of owning a "David Duke c*ck" in that Playboy magazine interview from a few years ago. Of course, John tried to claim that he doesn't even recall saying such terrible things ("it was a very strange time"), but he definitely said it. Is it wrong of me to actually hope that Rihanna would hook up with John? It would certainly keep her away from Chris Brown for awhile, and that's always a plus.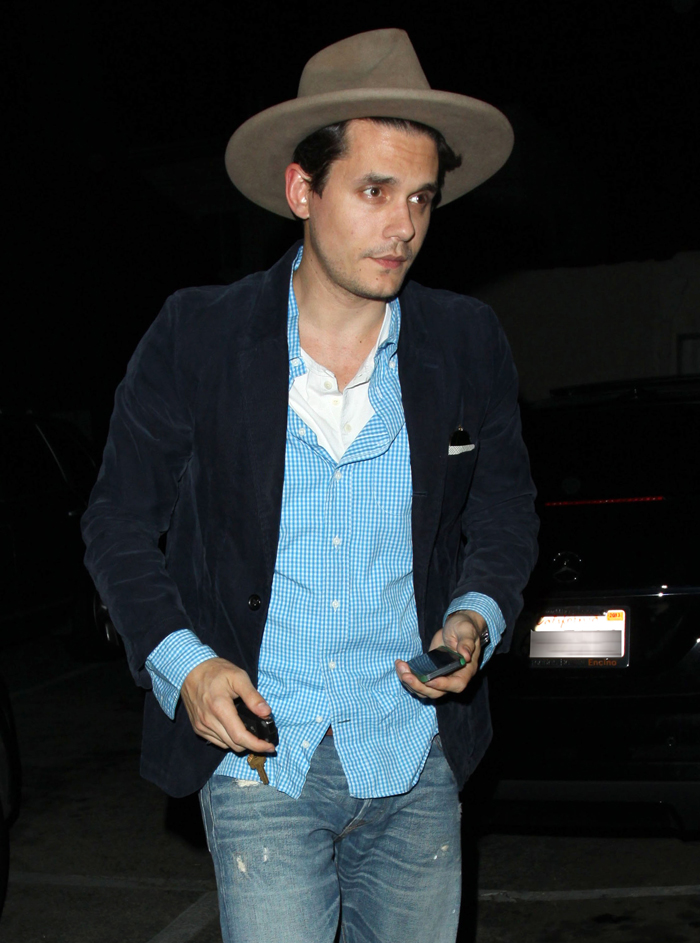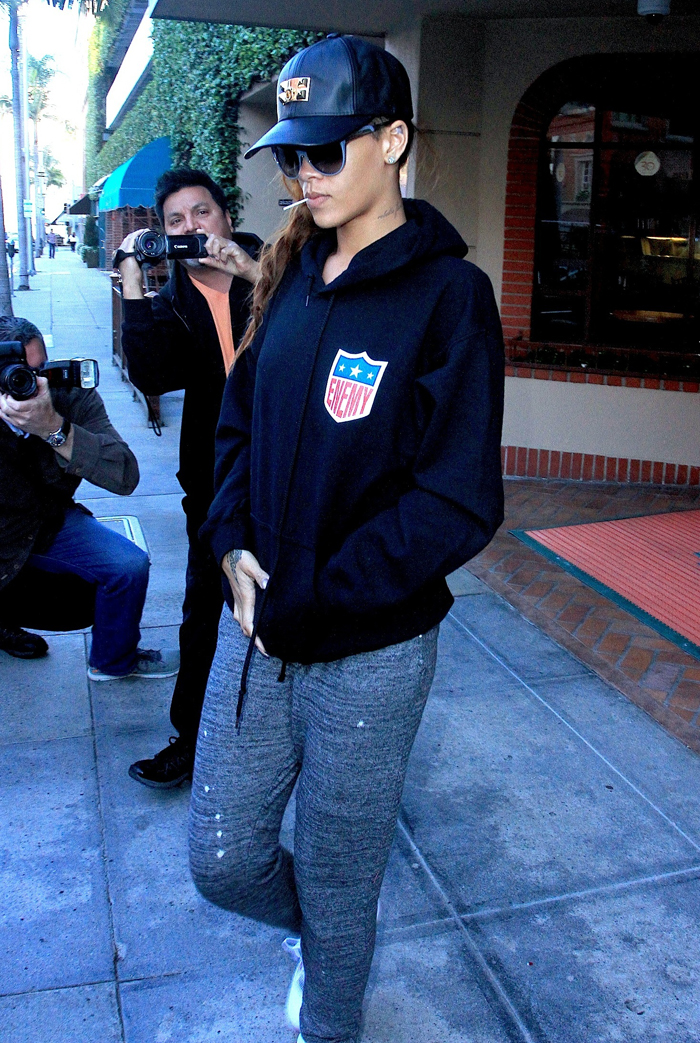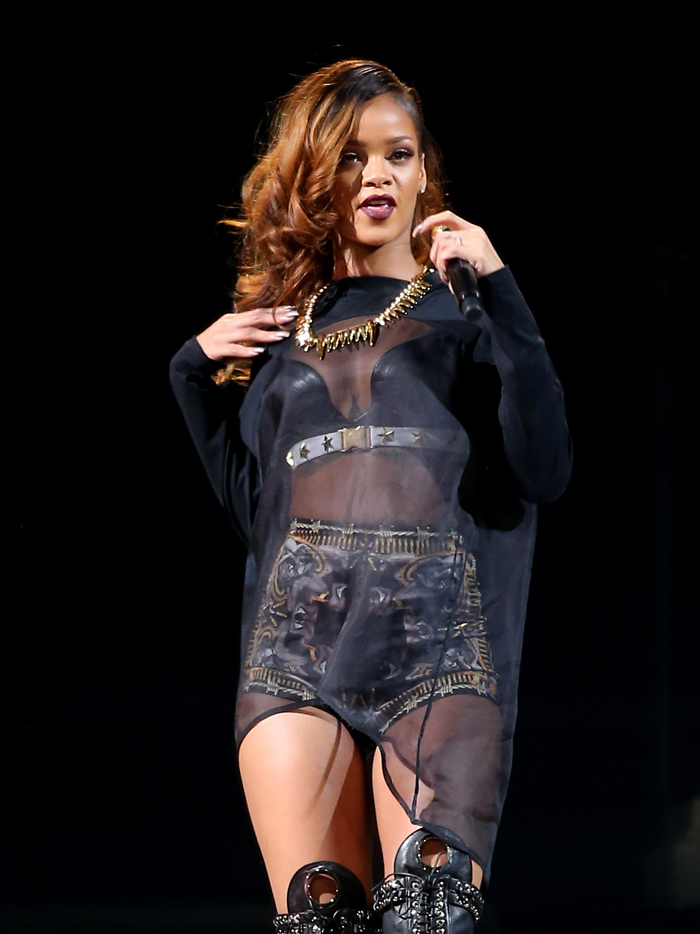 Photos courtesy of Fame/Flynet and WENN