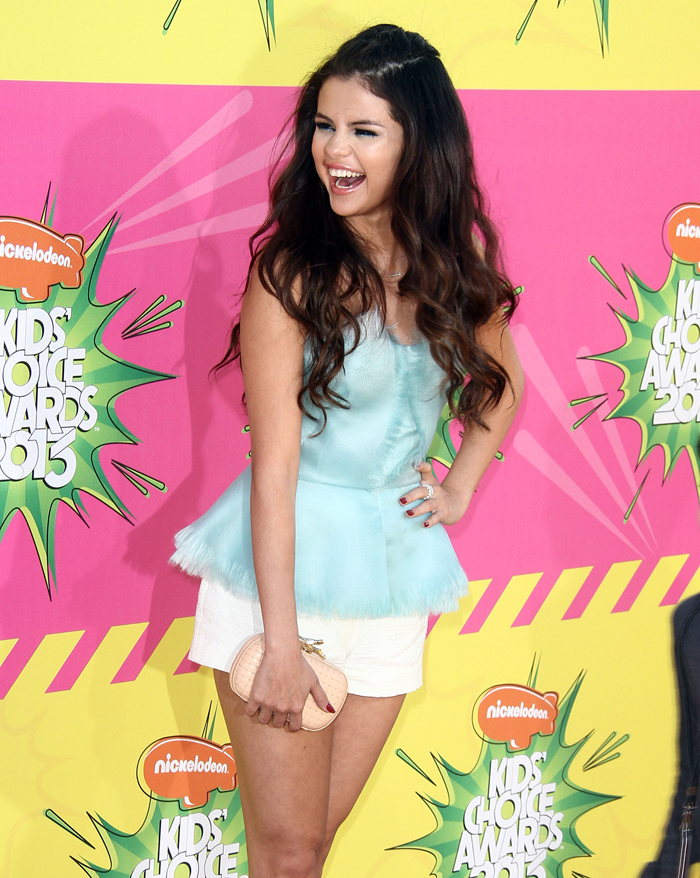 After Ryan Seacrest and Julianne Hough broke up last month after a two-year contract relationship, speculation immediately began as to who Julianne would date next. My first guess was, of course, that Tom Cruise would give her a call (and perhaps he already has, and we just don't know it yet), but then last weekend, Julianne was reportedly getting flirty and rubbing up on Alex Pettyfer at Coachella. I am quite curious to see who lands Julianne because, even though she's not a good actress, she's still a fairly hot commodity as far as the dating scene goes. I am assuming that lots of dudes would want to get with her.
In the midst of all of Julianne's options, I never even thought about who Ryan Seacrest would end up with for his next coupling. Strange, right? The dude completely seems asexual to me, so I figured he'd retreat to his piles of money and maybe cry a little bit about his lost lady love. According to a new story in this week's Enquirer, Ryan does indeed have his eye on a new girl … Selena Gomez. Are you giggling yet? Poor Ryan: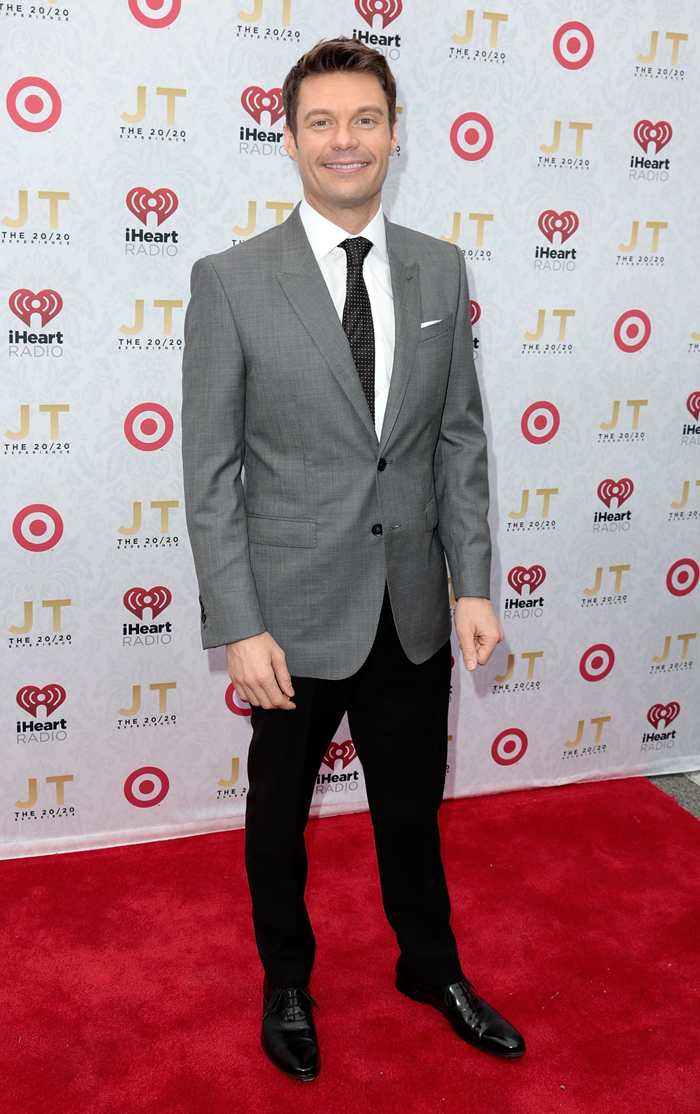 Ryan Seacrest has flipped for Justin Bieber's ex-girlfriend, Selena Gomez! The saucy Spring Breakers hottie apparently caught Ryan's eye when she dropped by his L.A. radio show. But at 38, sources say the "American Idol" host is afraid he's too old for the talented 20-year-old singer.

"Selena showed up looking super sexy n a low-cut top, and she totally flirted with Ryan," said an insider. "At one point he asked her if the lyrics to her new single, 'Come & Get It,' were about the Biebs, and Selena said, half-joking, that they were actually about him!"

After the interview, Ryan — who recently split from former "Dancing with the Stars" pro Julianne Hough — told pals that he'd love to ask Selena for a date, said the source. "Ryan thinks they would have a great time together," revealed the source. "The problem is that he's afraid she'd laugh and tell him he's old enough to be her dad — which in fact, he is."

Despite that, Ryan hinted to Selena's people that he's interested, hoping to sidestep the embarrassment of asking her directly and being shot down, said the source. "Ryan is used to dating younger women," the source continued. "After all, Julianne was just 24. So dating Selena wouldn't be that much different. I'm sure tha tif Selena's pals tell Ryan she'd go out with him, she'll be getting a call. Selena's expressed interest in seeing older, more mature men, but I'm not sure that means she's looking for someone who's pushing 40!"
[From Enquirer, print edition, April 29, 2013]
I can easily believe this story. Ryan seems like the type of guy who likes to call the shots, and he probably assumes that a very young lady (like Selena — she's only 20, dude!) is more likely to put up with that sort of thing. Although the (alleged) fact that he told "her people" that he was interested is about as romantic as Julianne saying "the deal is done" about Ryan. It all just sounds so impersonal, doesn't it?
Meanwhile, Selena has just been spotted touching down in Norway, which is also where Justin Bieber happens to be at this very moment. Ruh roh.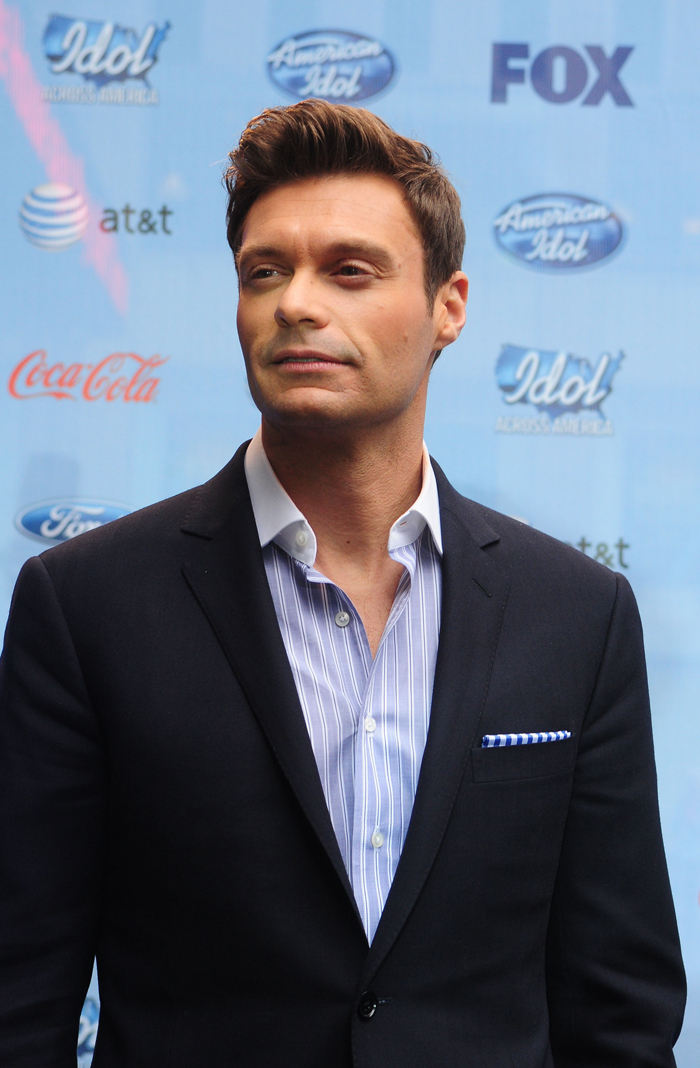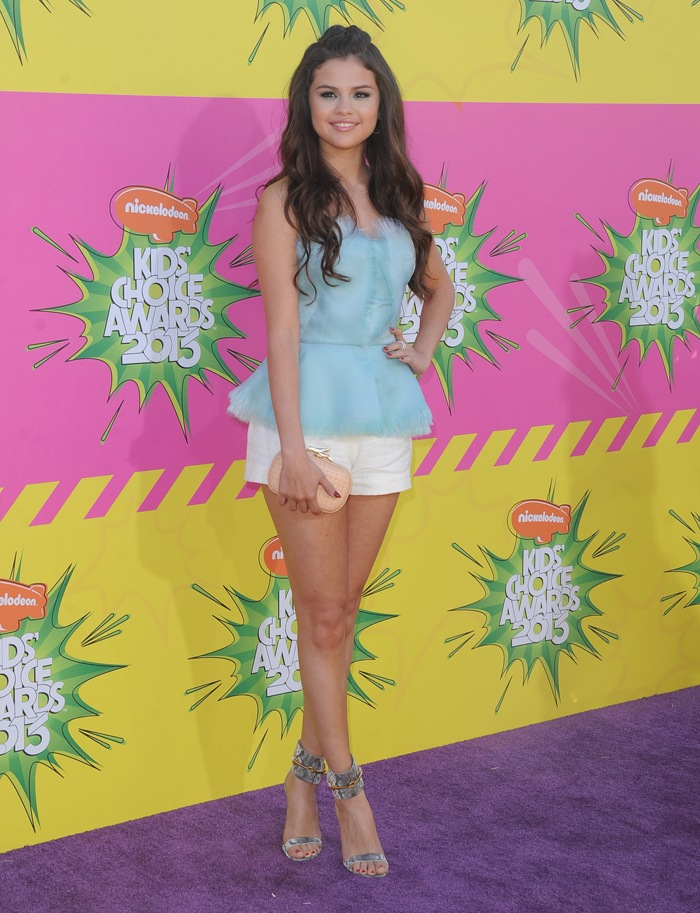 Photos courtesy of Fame/Flynet and WENN