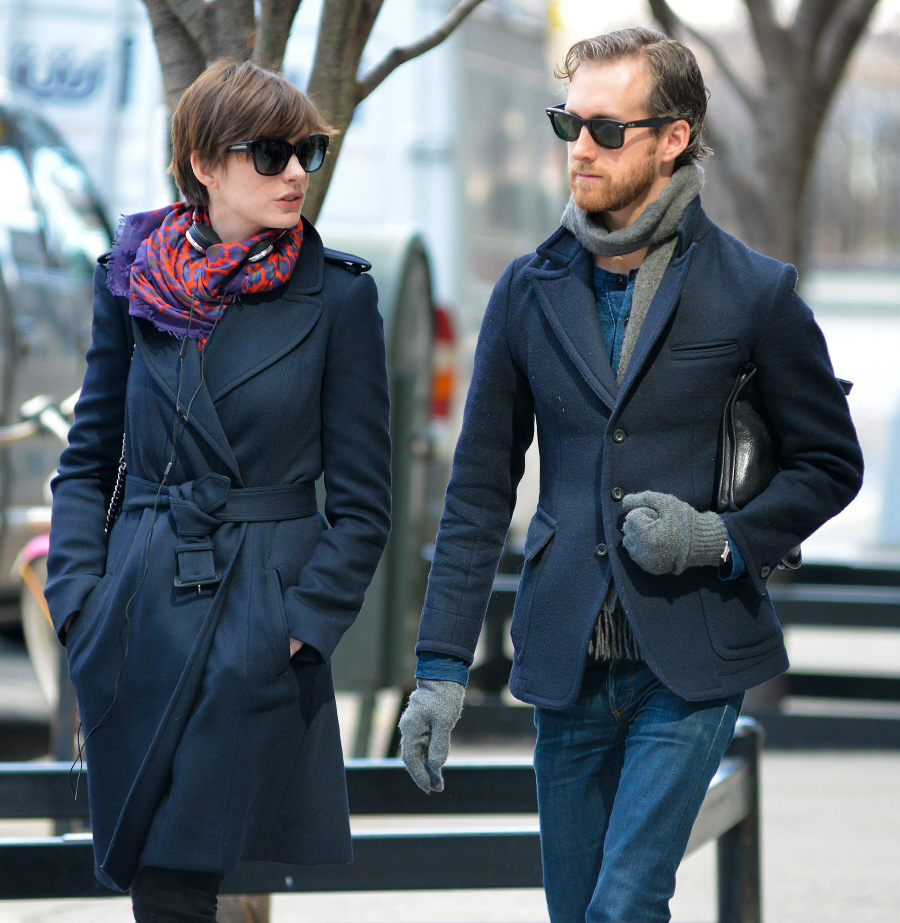 The condescension and judgment are thick in this National Enquirer story. I'm not saying that the meat of the story isn't true, it's just that the "source" is a real bitch while interpreting what went down. So, the basic gist is that Anne Hathaway is a terrible pothead. She's terrible because she's a pothead and she doesn't want anyone to know that she's a terrible pothead, so she puts herself out there like a hyperactive theater geek/princess. The Enquirer got a glimpse of some photographs of Anne during her honeymoon last year, and it seems like she spent her entire honeymoon stoned out of her skull, eating lots of food, not wearing makeup, and draped on some man who was not her new husband. Is anyone else thinking that this story makes Anne sound a lot cooler?
Anne Hathaway is caught up in an eye-popping drug shocker! In a series of bombshell photographs seen by the Enquirer, Anne smokes what looks like a huge hand-rolled marijuana cigarette during her honeymoon last October. Anne also drapes herself over another man and shows off a mouthful of partially chewed food in the career-shaking pictures.

"In one photo Anne is seen puffing on what appears to be a massive marijuana blunt with her arms wrapped around an unidentified man," a source who say the photos told The Enquirer. "The guy is red-eyed and laughing and they're both wearing Mardi Gras beads. It's clear they're having a great time partying."

Another photos shows a droopy-eyed Anne sitting at a dinner table holding a joint, and with a huge glass of white wine in front of her.

"Anne isn't wearing any makeup, her eyes are red and her pupils are dilated and glassy… she looks like she's been partying… although she likes to project a goody-goody image, these photos are not at all what you'd expect from the prim and proper person Anne tries to portray in public life."

Friends worry about the influence of husband Adam Shulman.

"He has a degree in theater and resents that he can't get a break while Anne and their mutual friends are so successful. He's a terribly unhappy and troubled guy. Everyone's hoping Anne will ditch him."
[From The Enquirer, print edition]
I'm not worried about the pot. At all. If she wants to smoke a blunt on her honeymoon (or any other time), God bless. I'm not worried about the eating. If she wants to eat, God bless. I'm not worried about her projection of one goody-goody image while simultaneously being a terrible pothead who eats solid food in her private life. All of that is fine with me. But I do think it's weird that she was draped all over some random dude on her honeymoon. And I do worry that Adam Shulman is… well, something is bugging me, I can't put my finger on it. I don't trust dudes in skinny jeans. And at the end of the day, I think Annie just settled. I think she wanted to get married, and she said yes to the first dude who asked her (much like Kim Kardashian's predicament).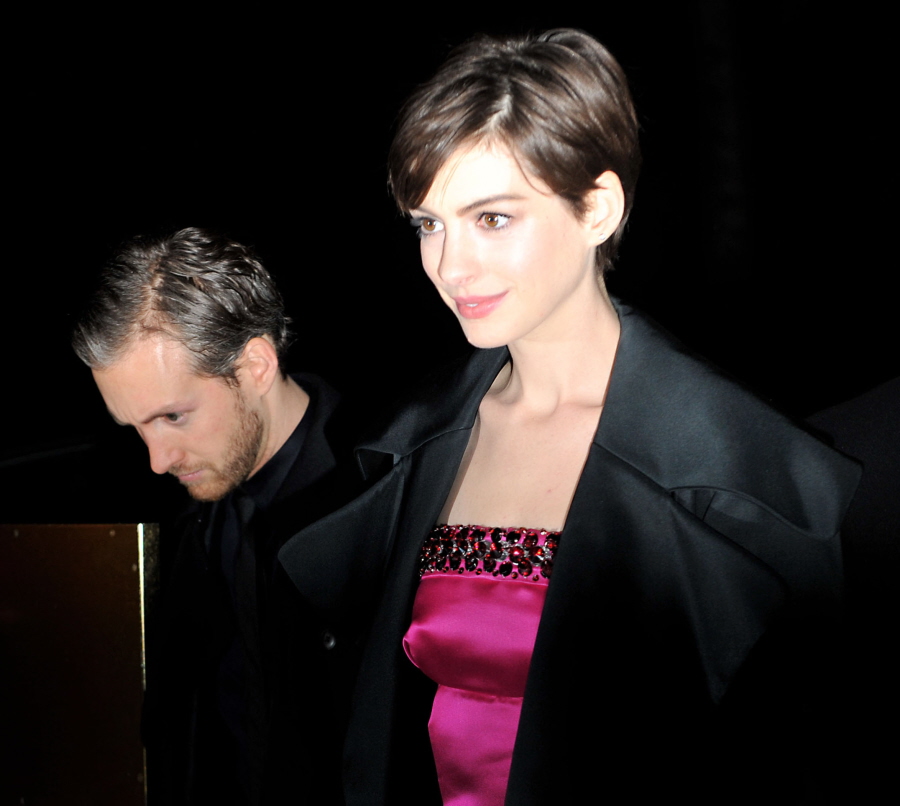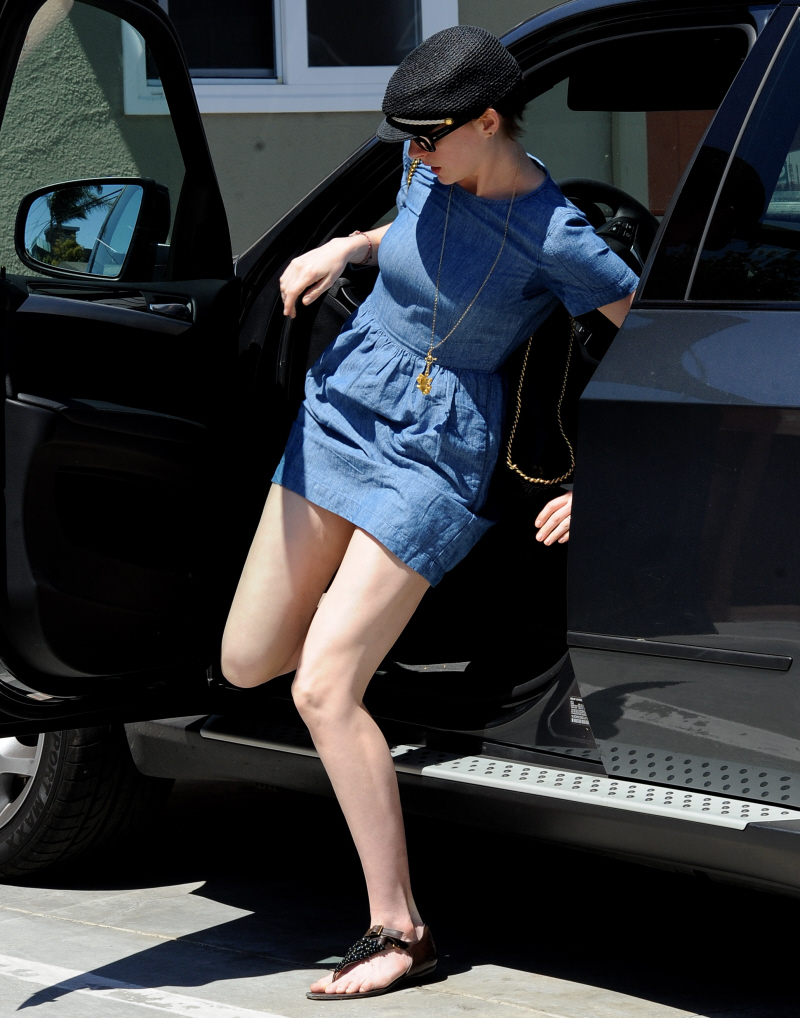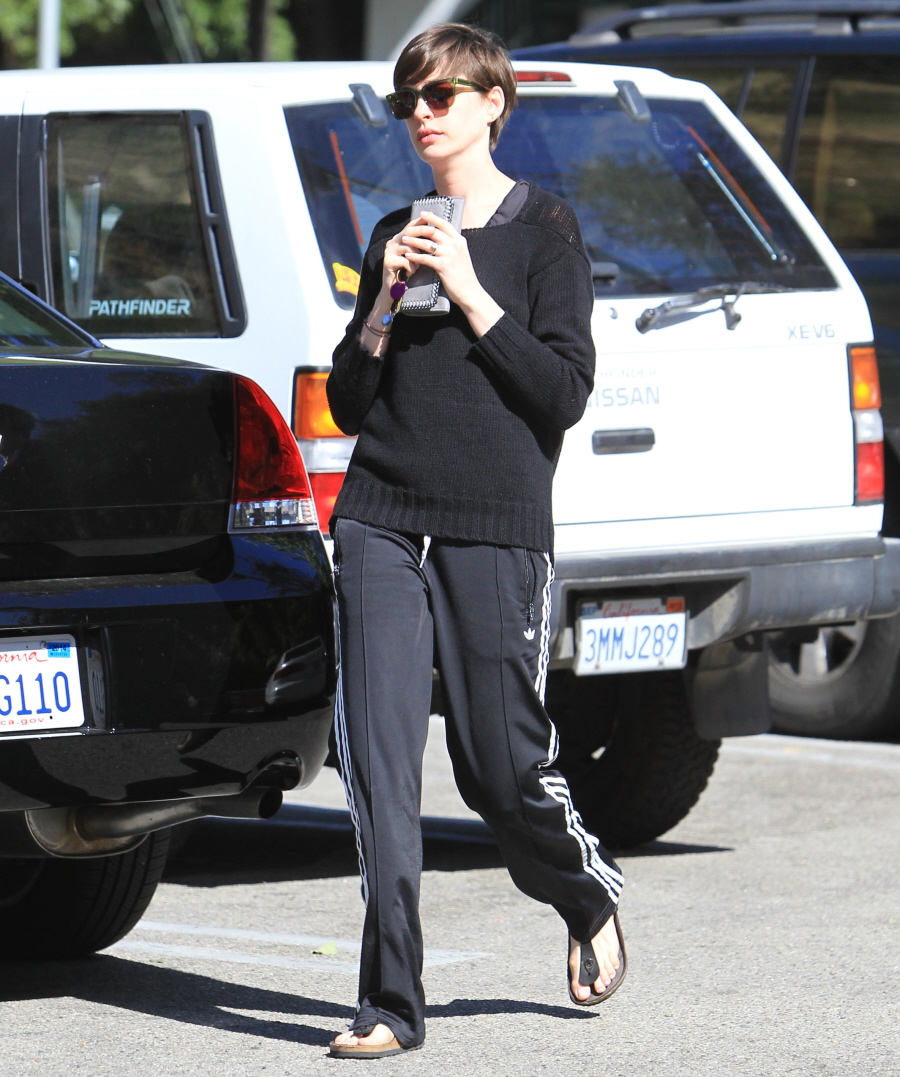 Photos courtesy of WENN, Fame/Flynet.