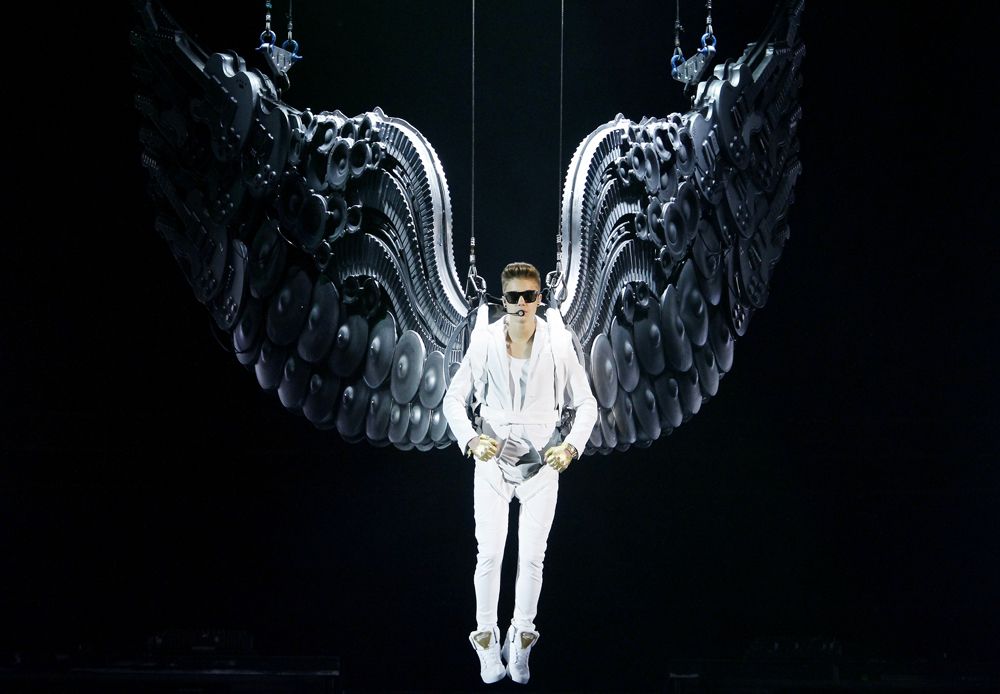 Note: These photos show Justin Bieber performing in Stockholm, Sweden on 4/22 instead of at the Dubai concert discussed in this story.
Justin Bieber's international tour of terror continues into the glimmering desert oasis known as Dubai. According to a tipster on Reddit, Bieber has raised a real ruckus on the way to his Sunday evening gig by running red lights and speeding up to 150 mph on the highway. The tipster supposedly worked at the venue and uploaded photos of Bieber's ID tag as well as a truck that was impounding Bieber's cars, and those details make the story sound pretty legit. At least we know that poor Mally the monkey wasn't trapped in the speeding convoy. Small mercies, folks.
Despite all of that nonsense, Bieber unapologetically showed up two hours late for the gig just like he did in London, but at least he didn't completely cancel the show like he did in Portugal. The situation was made even more dire because hundreds of fans showed up many hours early for the show, and by the time Justin flew in like a Douche Ex Machina, people were getting sick from the heat. This sounds like a terrible situation: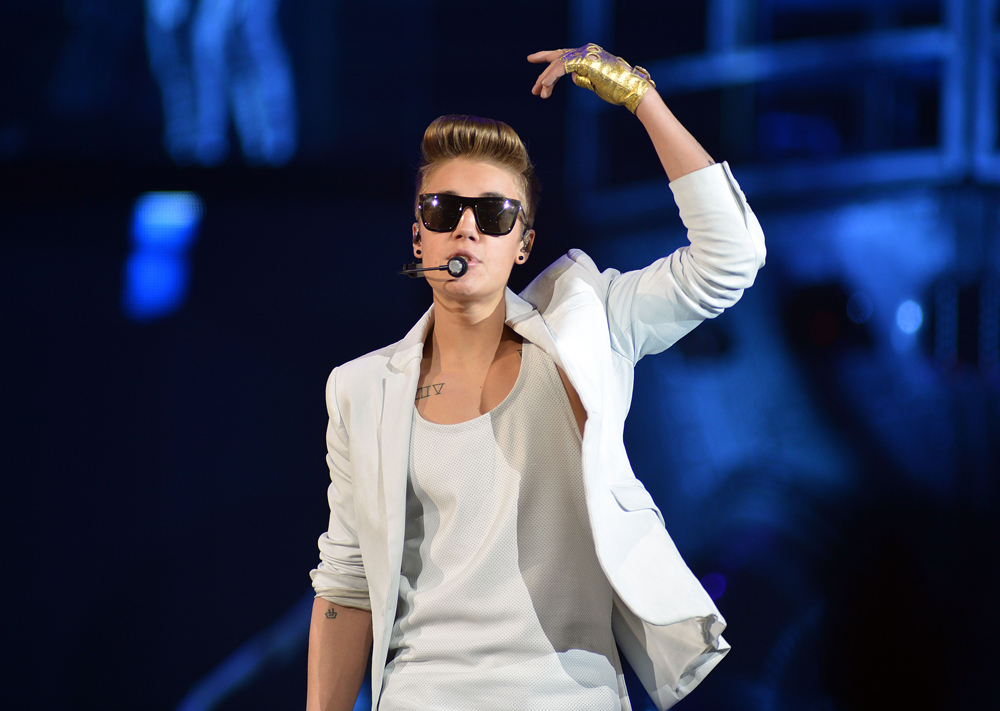 Medics on duty at Justin Bieber's UAE concert have slammed parents after treating hundreds of young "Beliebers" at Saturday's packed gig.

Bieber fans were given help for dehydration and hysteria while some, who had been sat in the sun for hours without drinking enough water, passed out.

Paramedics say the problems started when fanatical fans, known as "Beliebers," began arriving at The Sevens stadium from dawn despite pleas from organisers to stay away until 5pm.

By the time Bieber appeared at 10.06pm – two hours after the planned start – some fans had been there for 15 hours.

Paramedic Cecile Descally, described the scenes as "chaos." She said: "They were here at 7am. Loads of them, around 200. How their parents could let them do that is so irresponsible."

Descally, from Health Safety Solutions, which works with the Dubai Ambulance Service, added: "I've done the majority of major Dubai concerts and the behaviour has never been so bad.

"I would rather deal with drunks at three days of rugby sevens." Superfan Neha Sayed said: "There were a lot of people fainting and vomiting – one girl, who was only nine or 10, was vomiting but refused to leave to be treated."

Descally said concert organisers did all they could to ensure people's safety. She said: "It [the organising ] was excellent. It was the utter irresponsibility of people."
[From 7 Days In Dubai
Isn't that strange how officials have placed all of the blame upon the parents of these Beliebers? While it's true that these parents should have been perfectly aware that the Dubai climate is not ideal for an all-day "sit in" before a concert, nobody seems to care at all that Bieber was two hours late again for a concert. Once the show finally began, a fan rushed the stage to try and grab Bieber, and his security team completely went into overdrive and turned over a piano. Here's a video clip of the incident:
In other Bieber-related news, a Virginian duo has sued Biebs & Co. for $10 million while claiming that Biebs and Usher stole "Somebody to Love" and changed it up a bit for Bieber's 2010 CD, My World 2.0. Who knows what really happened, but if the allegations are true, then Bieber must pay … for once in his overprivileged life.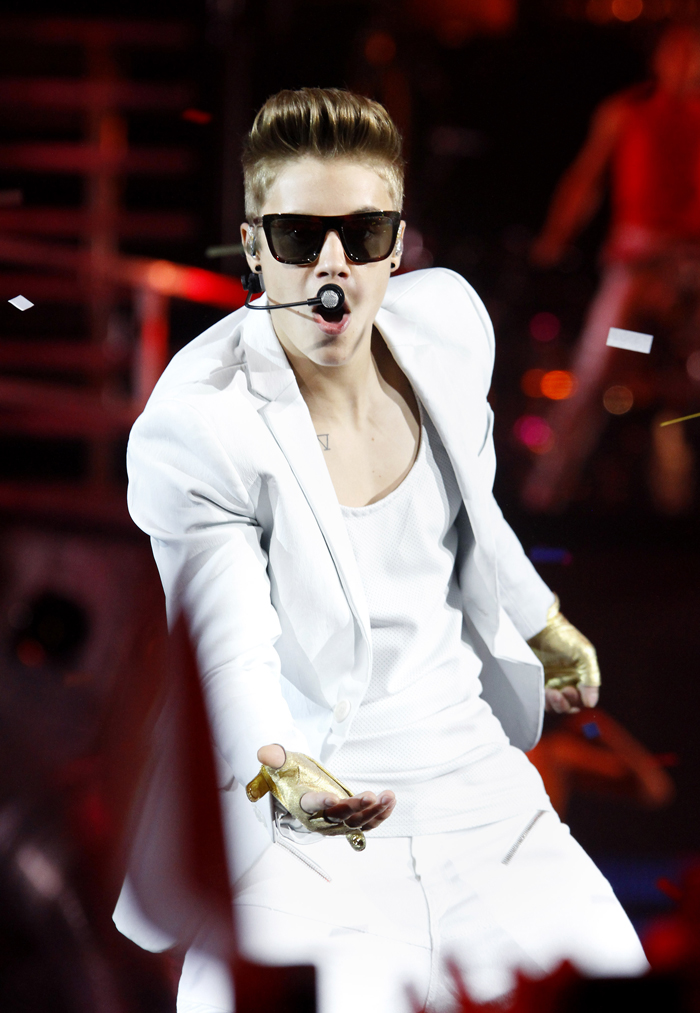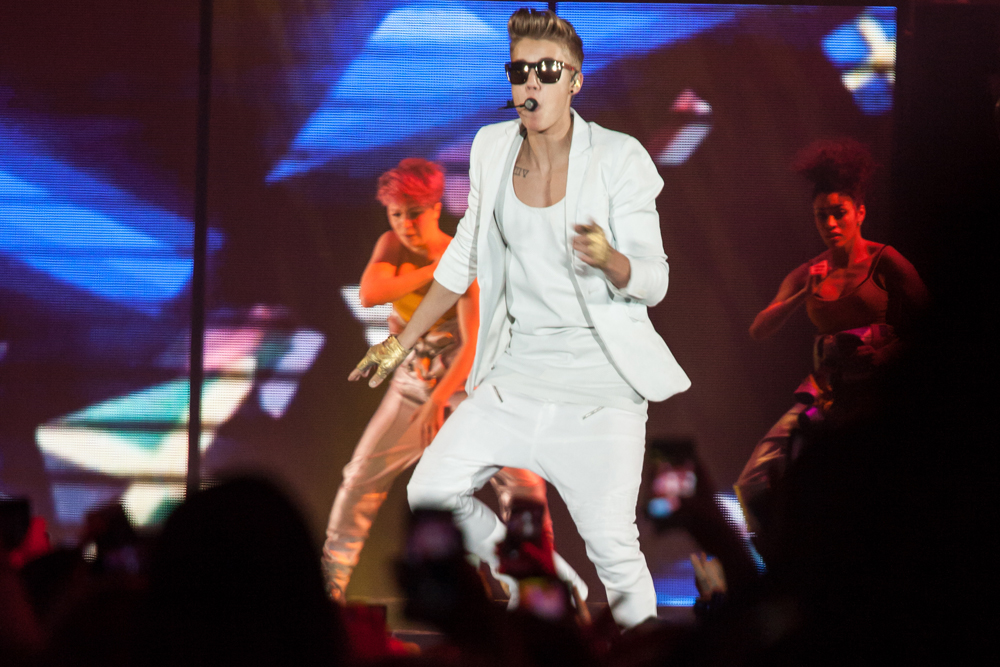 Photos courtesy of WENN