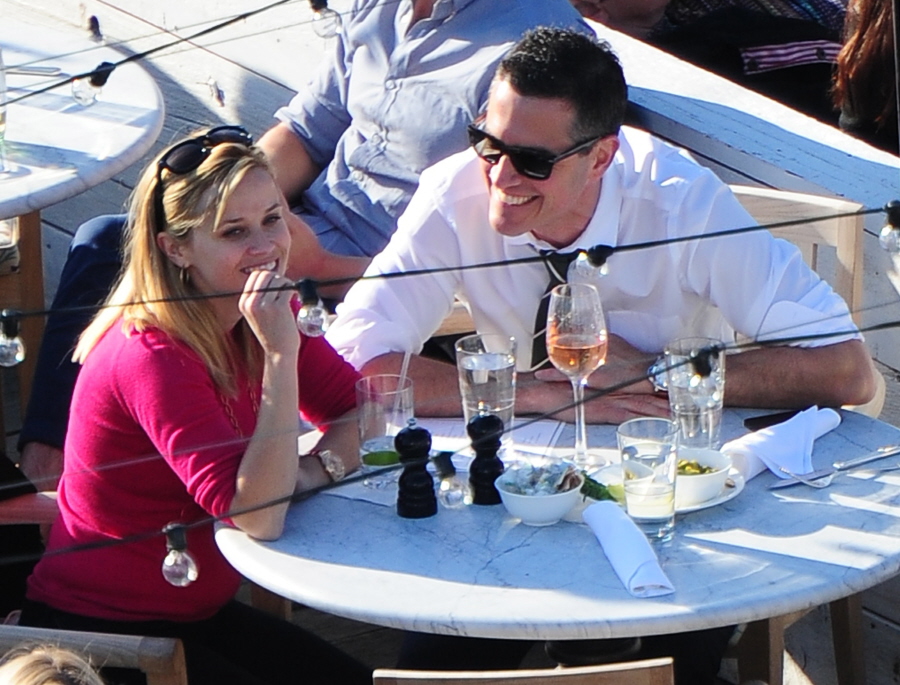 These are not the best optics for Reese Witherspoon and Jim Toth. They've been in NYC for a few days, and on Tuesday, they were photographed enjoying some beverages during a visit to the Soho House. Jim seems to be drinking a glass of rosé while Reese has slurped down what looks like… a gin and tonic maybe? Something with a lime twist, although it could be water (do people order water with lime twists?). It's one thing to hear about Reese and Jim continuing the party just days after their boozy Atlanta arrests, but it's quite another to see how comfortable they are (presumably) draining some alcoholic beverages in the middle of the day.
What's interesting is that before the videos of Reese's arrest went public, her PR strategy seemed to be "throw Jim under the bus". Someone leaked to People Magazine that Jim was a big social drinker and that post-arrest he was considering going to rehab. Then the videos came out and suddenly people were like "Wow, Reese is one obnoxious drunk bitch." Maybe we can just take these photos as proof that neither Jim nor Reese really give a crap about how much they're seen drinking. Now my idea of their marriage is more Who's Afraid of Virginia Woolf? and less Legally Blonde.
I guess there are some people who like Reese more now that she's been revealed to be an obnoxious drunk who mouths off to police officers and lets her drunk husband drive her home. I guess her fanbase has grown because of this experience and she feels like she doesn't have to follow-through with any real changes to her behavior. Which means that chances are, what happened in Atlanta will probably happen again.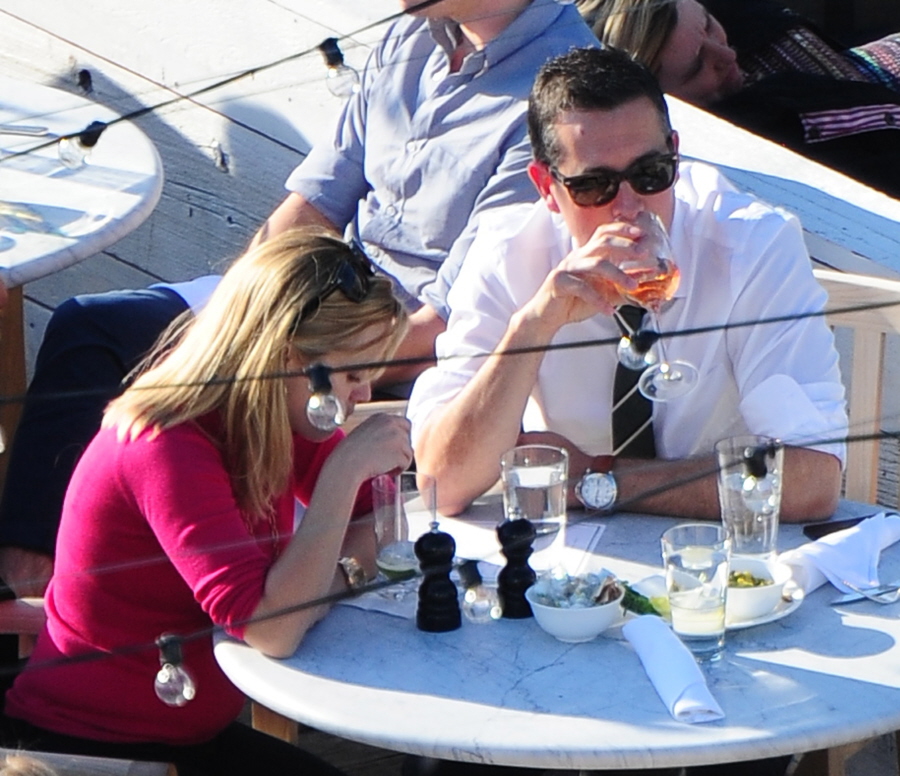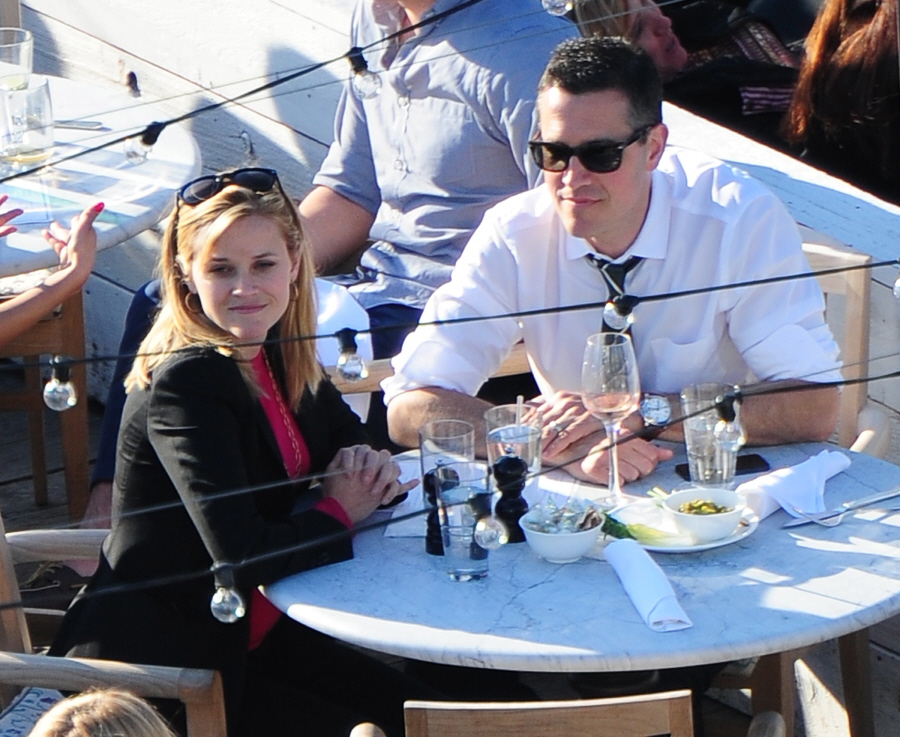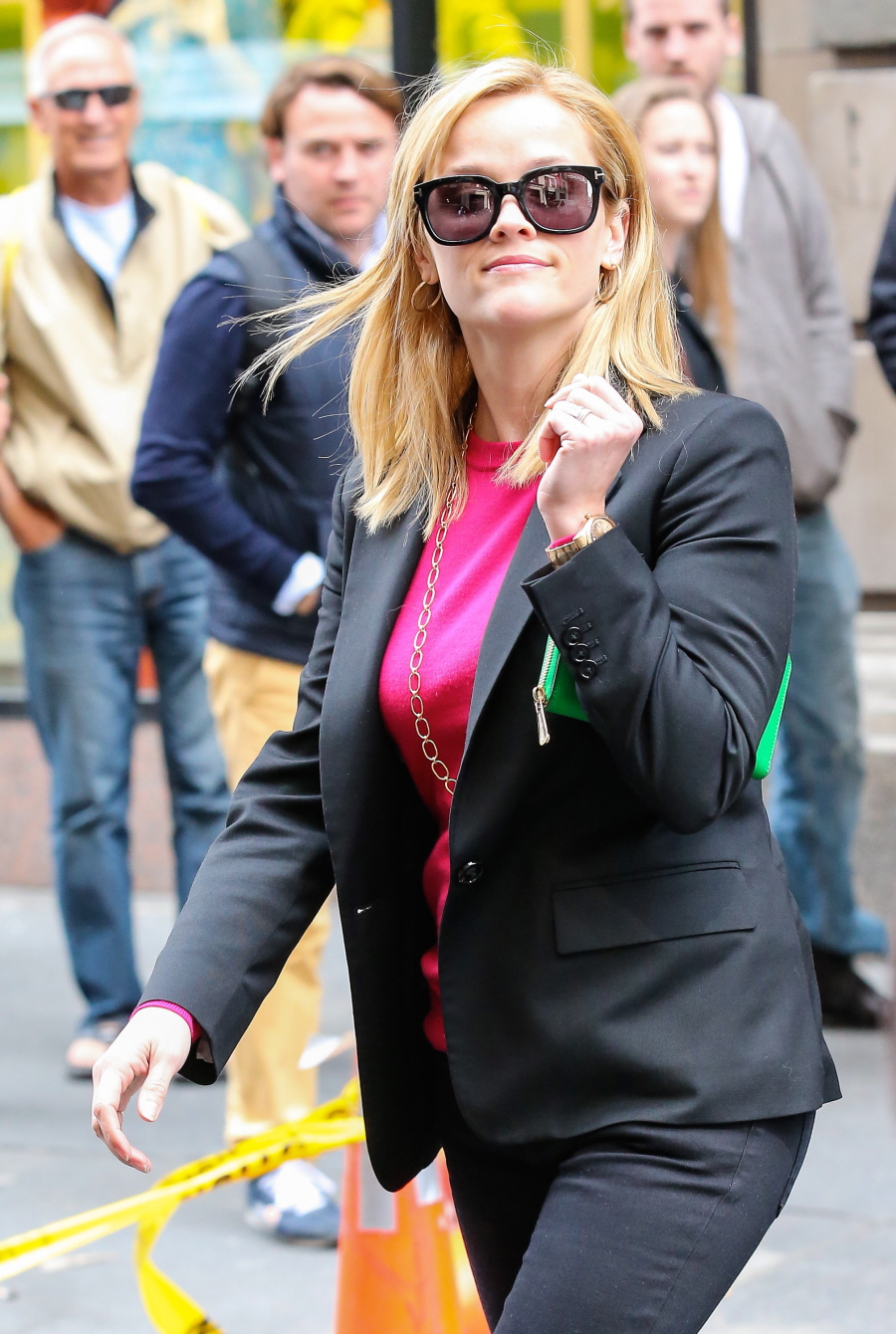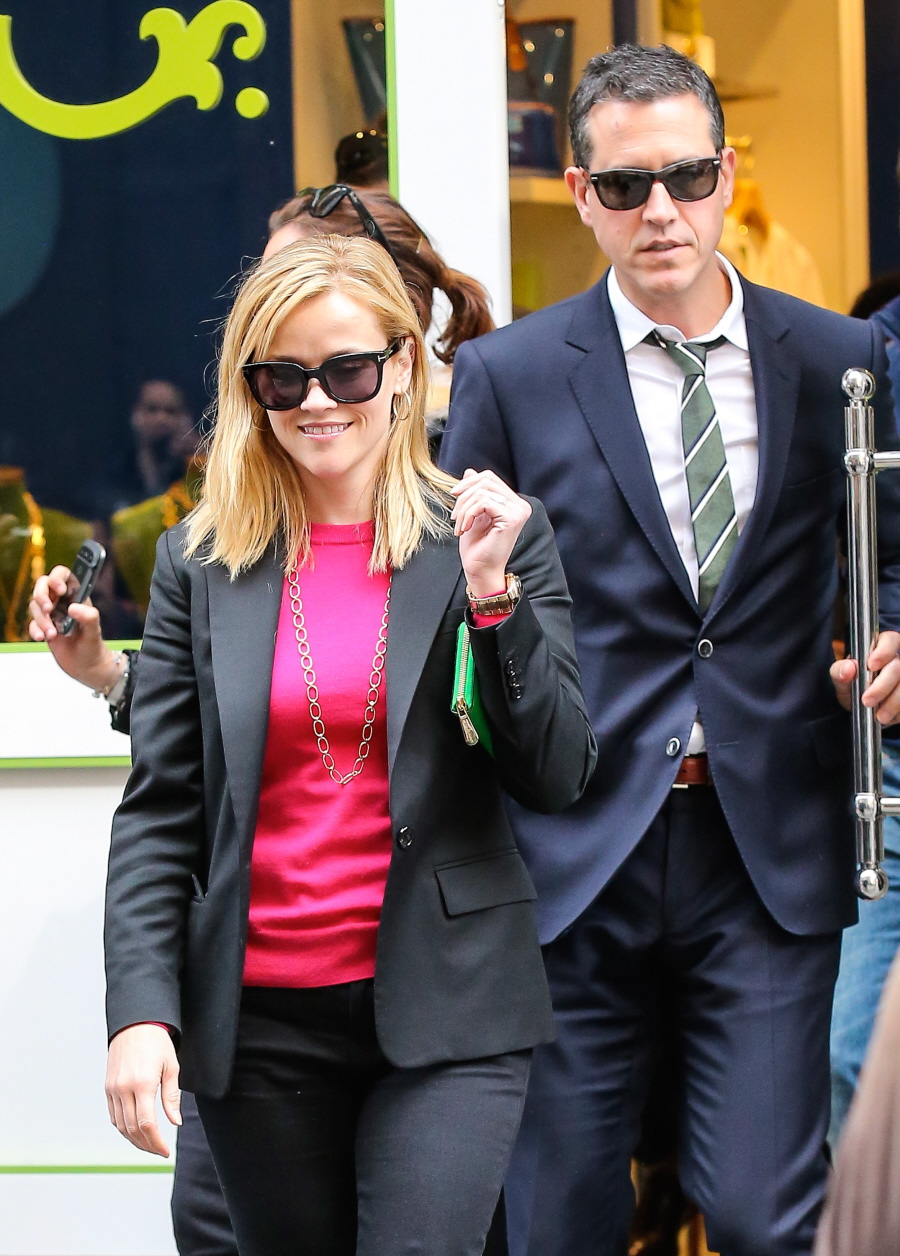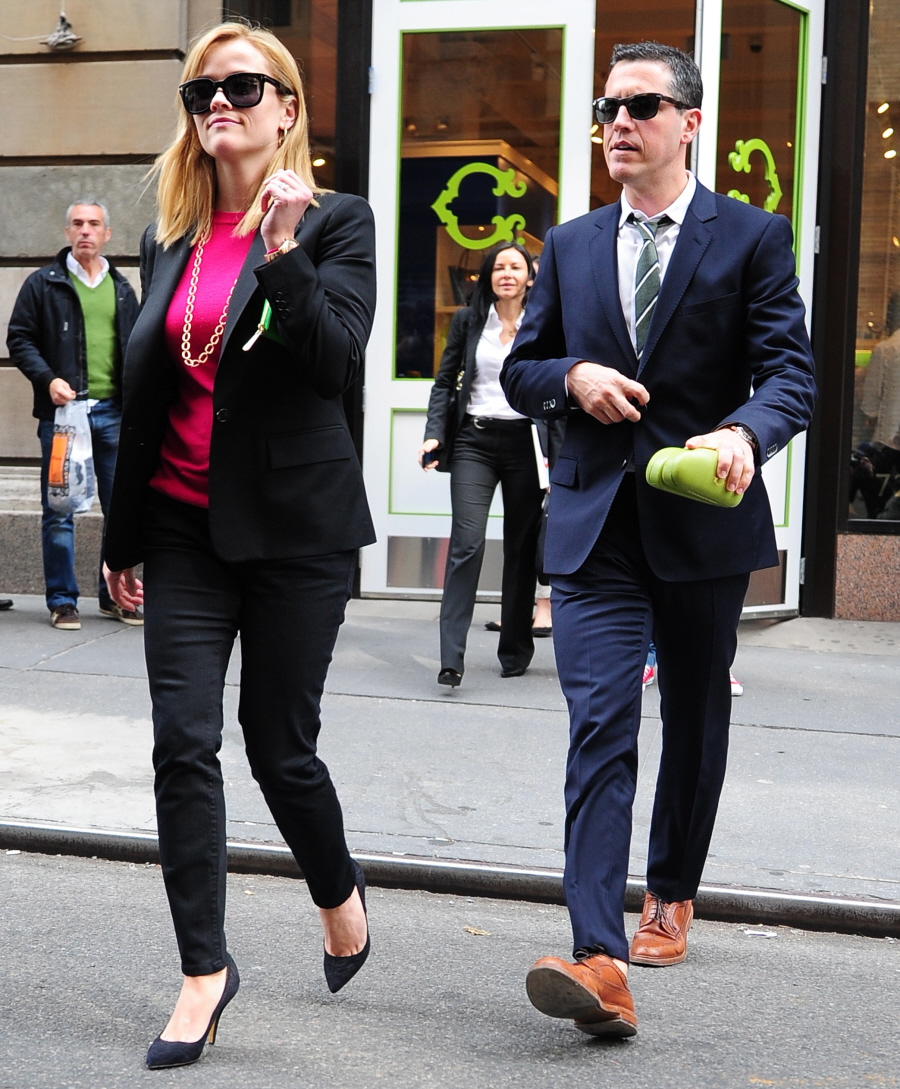 Photos courtesy of Fame/Flynet.