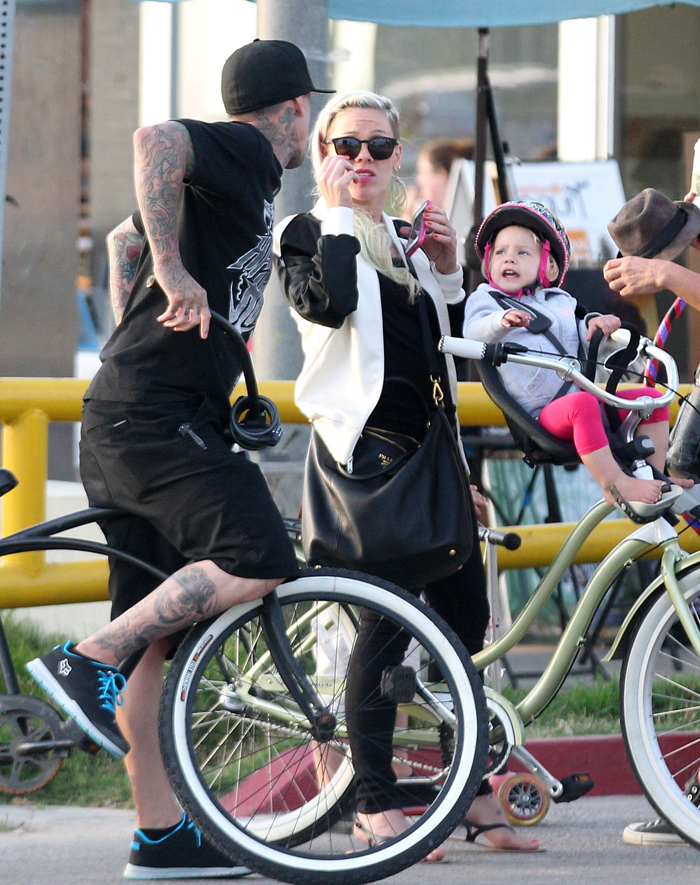 These are photos of Pink with husband Carey Hart and their little daughter, Willow, while enjoying some family time in Venice Beach on Sunday, and you may notice that Pink is not sporting her usual short, cropped hairdo. In its place is about 3/4 of a head full of long blonde extensions, and she has shaved the left side while adding some judiciously applied pink streaks to the longer portion that is partially braided. Isn't it strange to see Pink with long hair? It's been awhile since she's even sported a punky bob.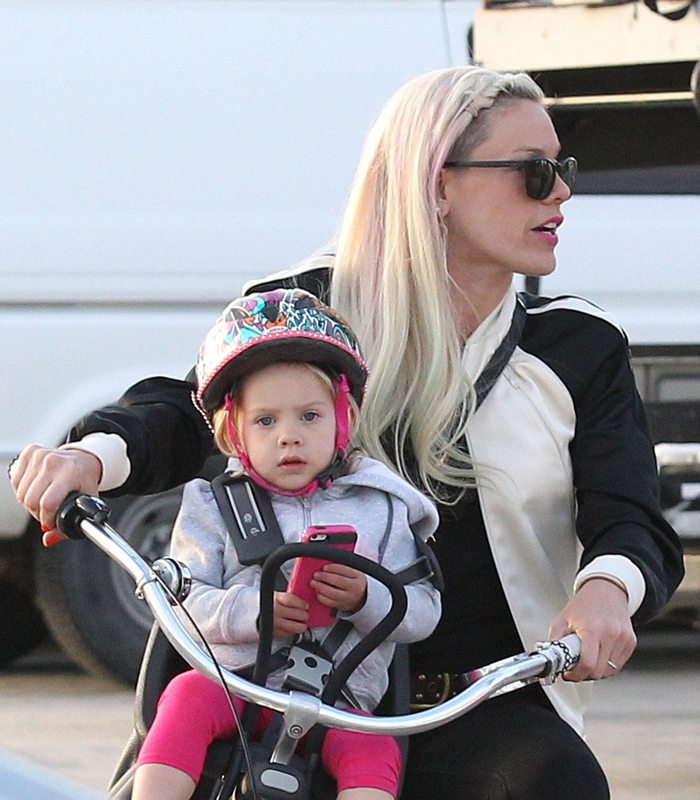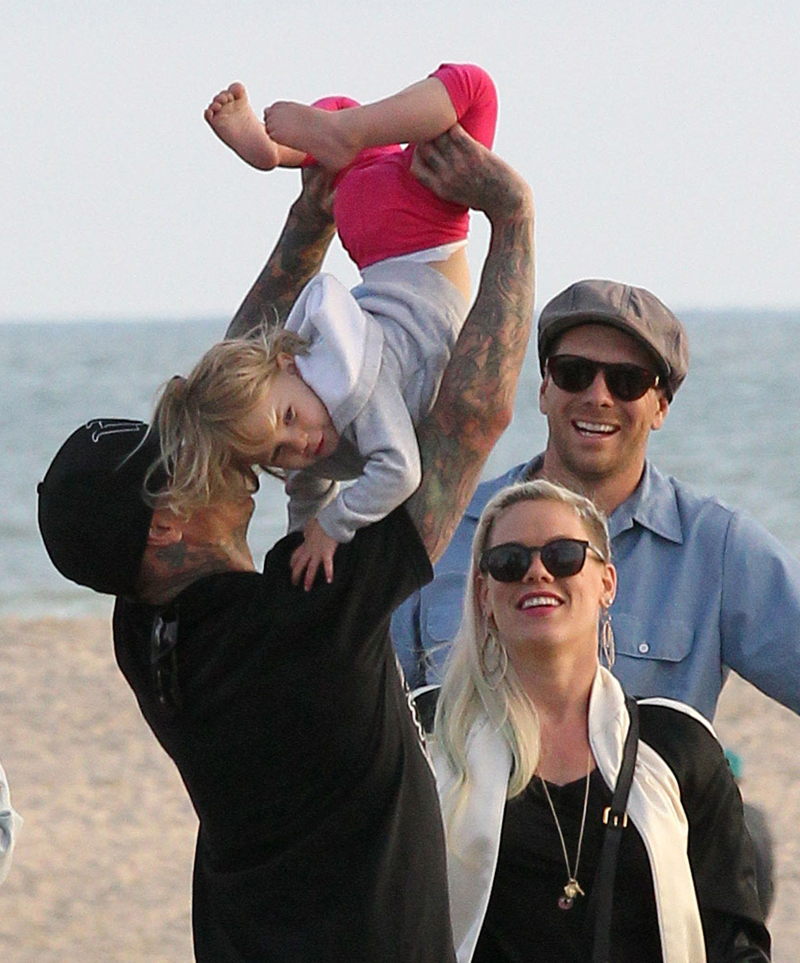 However, it seems that Pink gave us a little bit of warning (that is, last week) of her impending hair transformation when she took to her Twitter account and made the following declaration: "Officially decided that June is crazy hair month. If there's something you have been wanting to do—go for it! No Fear! Crazy hair is fun." She looks so different, but she still looks like Pink. And that's what matters.
Just to stir the pot a little bit, does anyone suspect (at least a little bit) that Pink may have changed her hair up to avoid constant comparisons to Miley Cyrus' new do? Because Miley sort of co-opted the blonde, shaved mohawk look that has been Pink's signature style for so long. It's definitely a possibility.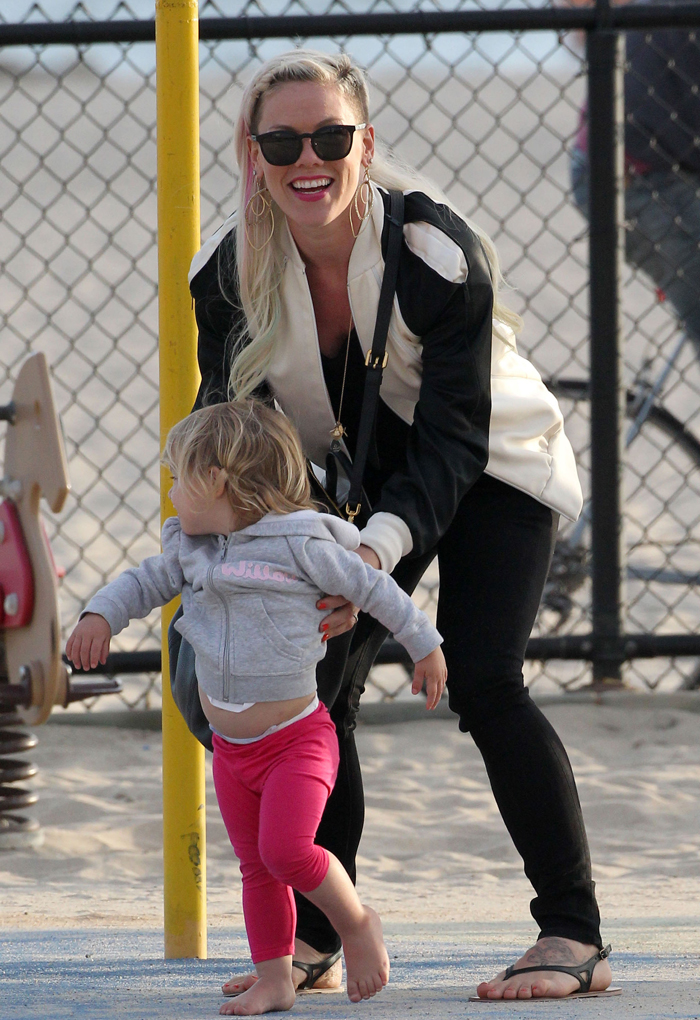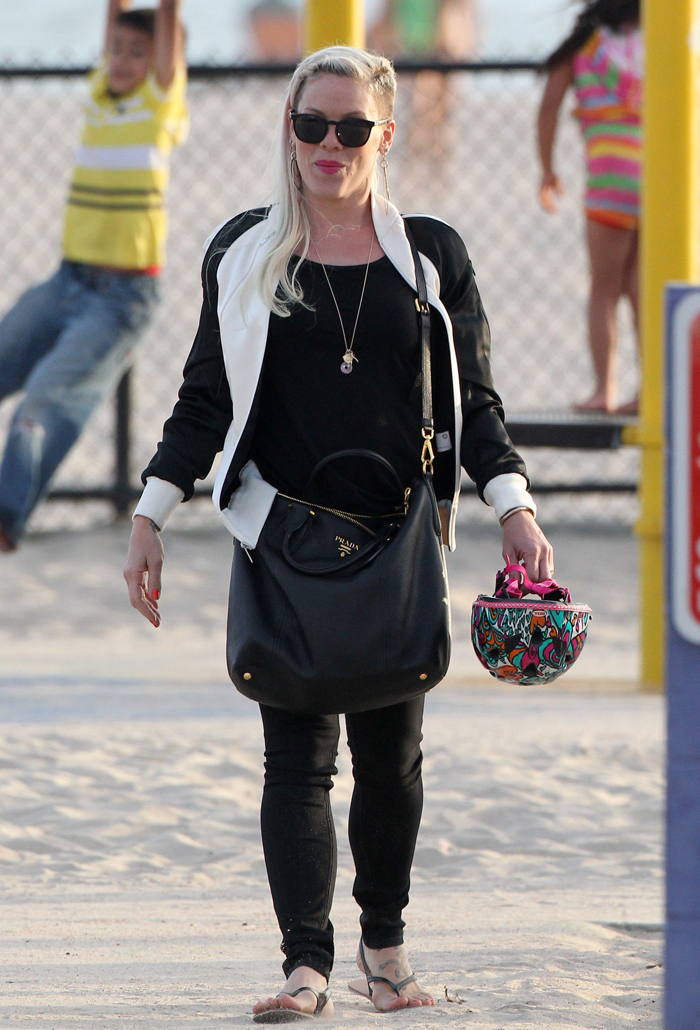 Photos courtesy of Fame/Flynet