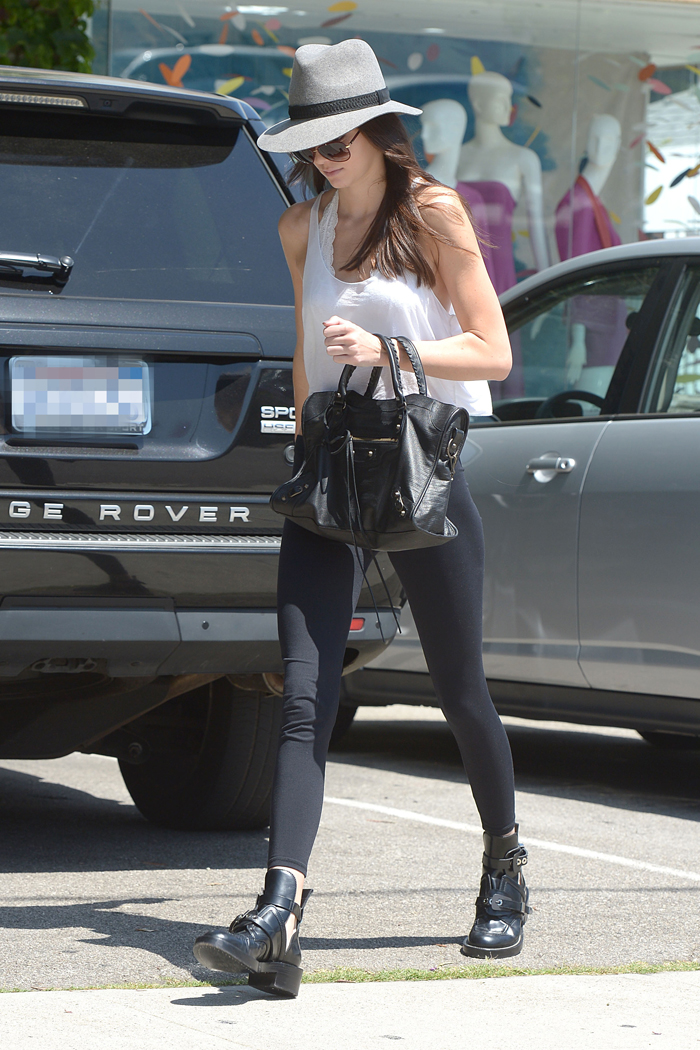 For some strange reason, the New York Times has profiled Kendall Jenner, but I won't waste much time wondering why this has happened. Clearly, Kris Jenner has pulled some strings, but I don't see the point in holding anything against Kendall for being the recipient of this honor. Then again, I often find myself turning a sympathetic ear to Kendall, who genuinely appears to be the only member of the Kardashian Klan who seems quite sad and only wants to be left alone. Sure, she's young and sometimes says somewhat silly things because that's what kids her age do, and I think it's well worth acknowledging that she's under the thumb of a momager who does not hesistate to sexualize her and views her own daughters largely as a commodity.
Further, I do think that Kendall does have a pretty good shot at a real modelling career. Her Harper's Bazaar Arabia and Miss Vogue photoshoots do show some promise. That is, if Kendall can manage to stay sane enough to reach adulthood without being warped by the Kardashian empire. Here's the NYT profile, which I've edited down substantially. Poor Kendall sounds like a programmed robot, and it reminds me of another notorious celebrity interview that I'll discuss afterward:
Kendall Jenner seemed stilted, perhaps because she was being aggressively managed.

Sitting in a small suite at a Midtown hotel, the 17-year-old was fidgeting her way through interview after photograph after interview, helped along by a roomful of zealous publicists and handlers.

"I think you always talk about how appreciative you are," one of her publicists said.

"Yeah, how appreciative I am," Ms. Jenner said, plucking at her tights.

"And that you enjoy the life you have," the publicist said.

"I enjoy the life I have," Ms. Jenner said, zipping and unzipping a sofa cushion.

Her father is Bruce Jenner, an Olympic gold medalist. Her mother is Kris Jenner, formerly Kris Kardashian, which makes Kendall and her 15-year-old sister, Kylie, the half-siblings of Kim, Khloe and Kourtney. It also makes Kendall next in line for stardom on the family's series, "Keeping Up With the Kardashians," which returned for its eighth season on E! last Sunday.

A grade-schooler when the reality show first appeared in 2007, Ms. Jenner made only brief appearances for the first few seasons. But in 2011, the network broadcast "Kendall's Sweet 16," a special that showed her attending her birthday party and getting her driver's license. Since then, she has shown up more frequently in the series. "I don't know any different," she said of growing up on TV. Still, she added: "I don't want to be a big part of the show. Neither does my little sister, only because we want for a little while to keep our somewhat normal lives."

In a 2011 episode called "Kim Becomes a Stage Mom," Ms. Jenner headed to New York for a gig modeling prom dresses, only to storm out of a runway coaching session after her half-sister pushed too hard. "I was just like, I don't know," Ms. Jenner said, explaining her behavior. "My sister was being kind of annoying, and I was just overwhelmed."

Ms. Jenner is represented by Wilhelmina Models, though most of her jobs have been relatively minor and commercial. She was on the cover of American Cheerleader in June 2011 and, with Kylie, on the cover of Seventeen last September. She has posed in bobby socks and rompers for Forever 21. She and her sister also modeled for their own clothing line, Kendall & Kylie — a collaboration with PacSun that includes distressed-denim shorts and studded backpacks.

But her fashion profile has been on the rise recently. In November, she appeared on the cover of Miss Vogue, an offshoot of Vogue Australia, photographed by Mr. James in a backless black dress and Nicholas Kirkwood platform stilettos. In April, she wore Marc Jacobs on the cover of Harper's Bazaar Arabia; in May, it was Louis Vuitton and Michael Kors in Cosmopolitan. "I hope to do more," she said.

Bruce and Kris Jenner, married since 1991, are the subject of tabloid divorce rumors in part fueled by a story line on the show. On last week's season premiere, Ms. Jenner appeared briefly to discuss the state of her parents' marriage.

In the suite, in a rare unrehearsed moment, she said of the divorce rumor, "It's just stupid; that's not true. I don't feel anything about it," Ms. Jenner said. "It doesn't hurt me. It's not something that gets to me. I know the truth. I live with my parents, and I know what's going on —–"

Her publicist made a surreptitious cutting motion with her hand.

Ms. Jenner stopped talking and resumed shredding a loose Kendall & Kylie hangtag she had discovered nearby. Soon afterward, she pleaded hunger and left to join Kylie, waiting in another room. She left behind her handlers and a small pile of torn cardboard.
[From New York Times]
You know, this is kind of an eerie piece by the NYT, and it's rather subversive that this particular paper would print a piece that criticizes a celebrity's handlers. Clearly, Kendall is not enjoying herself here even if she can't quite admit it yet. I am seeing some definite similarities to — wait for it — Katie Holmes infamous August 2005 cover story with W magazine. Katie had brought along a Scientologist chaperone, and the entire interview consisted of robotic, rehearsed statements such as "Tom and I will always be in our honeymoon phase," "Tom is the most incredible man in the world," and "It's a pleasure and a privilege to be with him." And we all know how the brainwashing of Katie turned out, don't we? Kendall needs to stand up to her handlers, and when she turns 18, I'd love to see her stand up to Kris Jenner.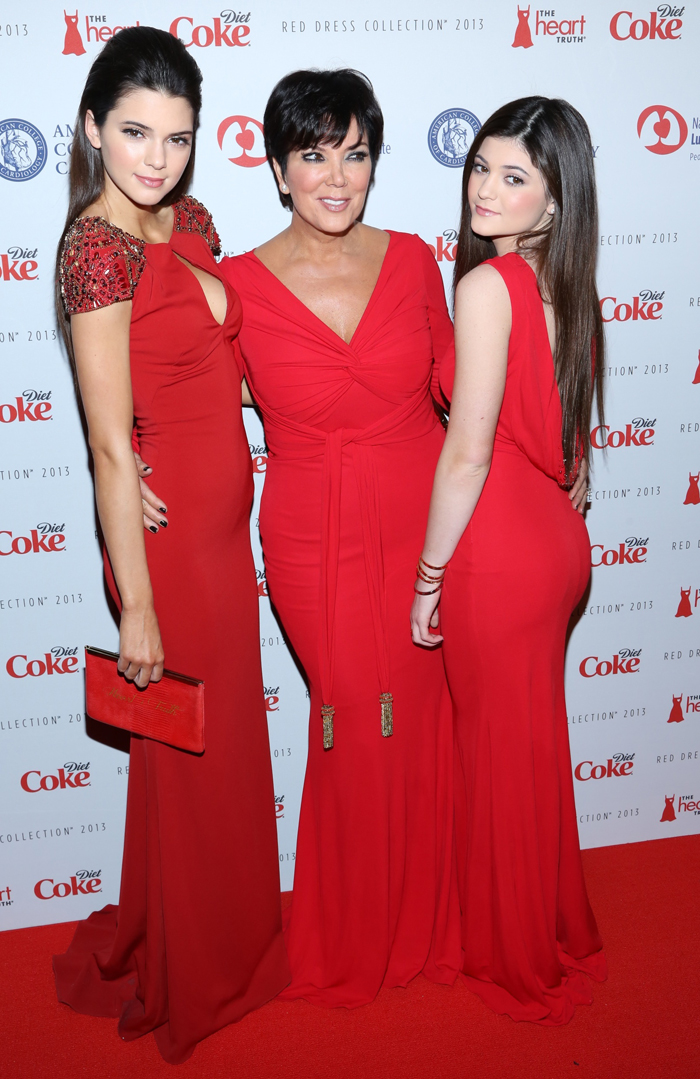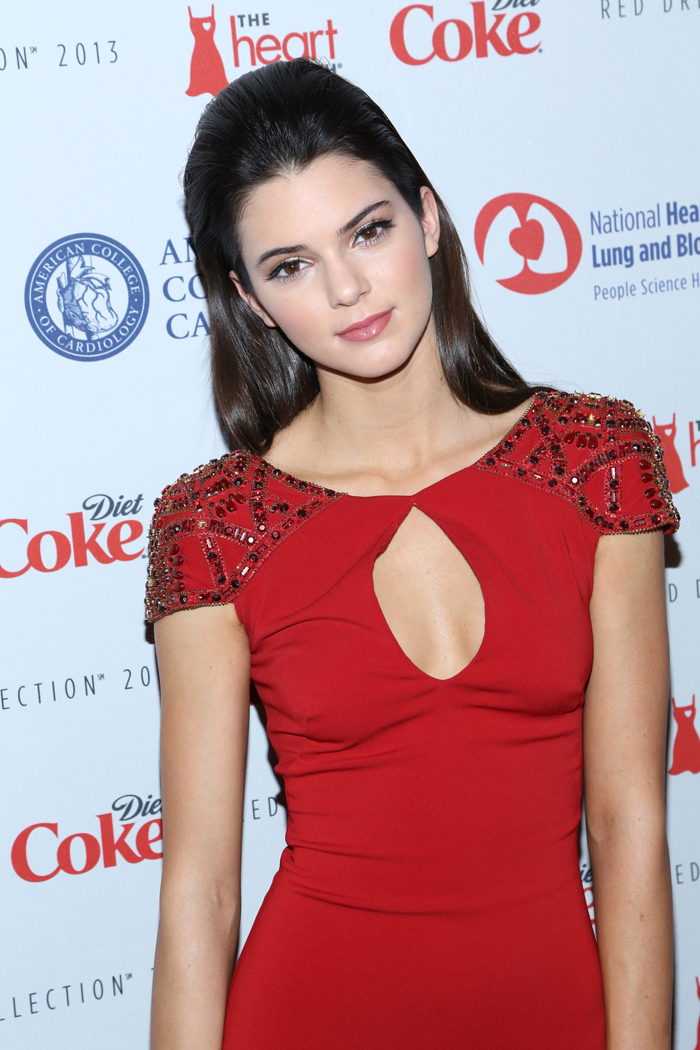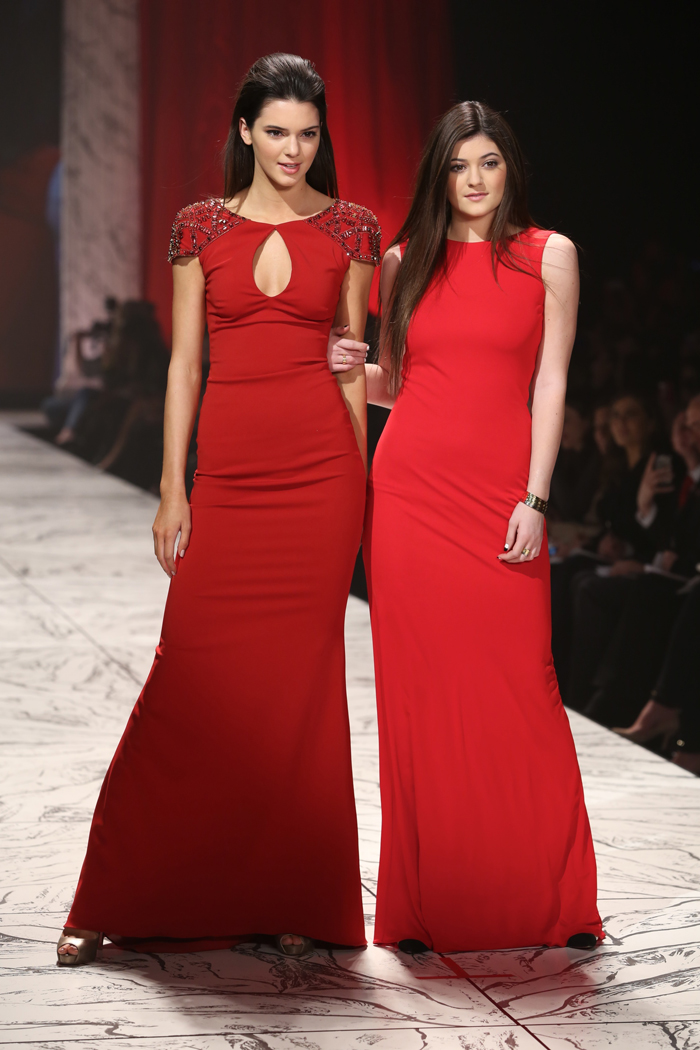 Photos courtesy of WENN