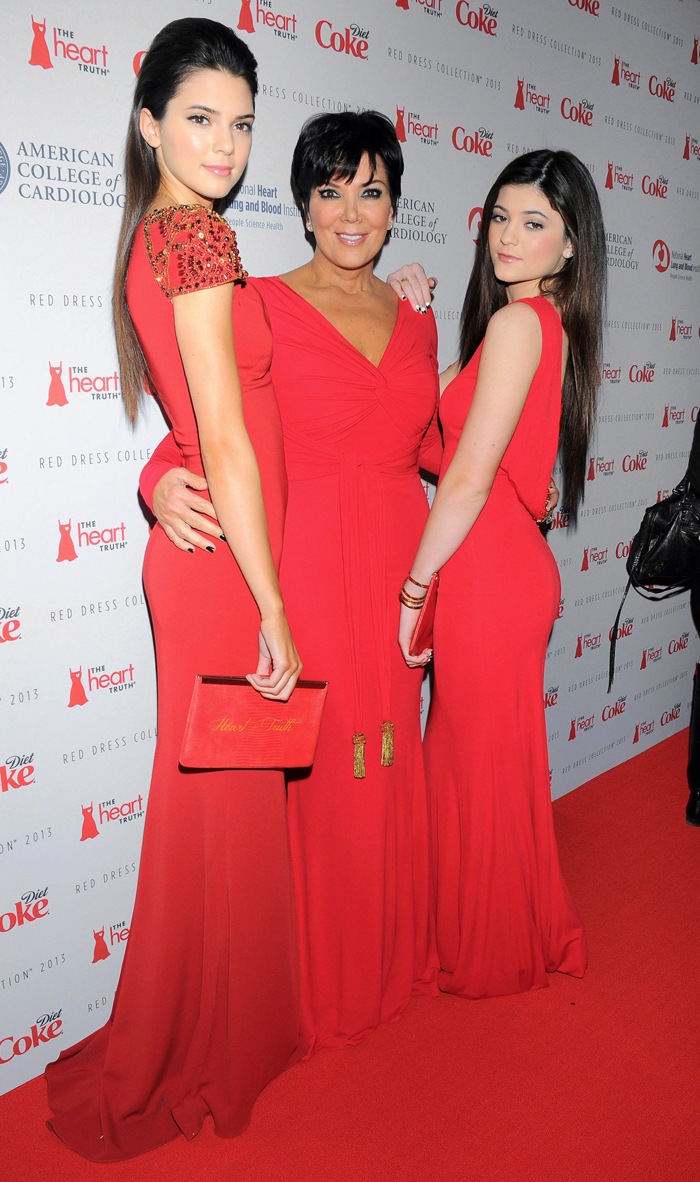 The longer the Kardashian Kurse pervades our television and the internet, the more I realize that Kris Jenner is the one who's really making out like a bandit. Moreso than even Kim, who suffers for her "art" by getting fake married and then acting all surprised and stressed that her fake husband is fighting back. Consider though that Kris gets 10% of every dollar that her daughters earn, and she's got five of them who are bringing in money now. Oh, and she probably gets a little bit of change from her only son (that we know of), "sock designer" Rob, and if what some of you commented is true — that he might be angling for a weight-loss contract — well, that's just more money for Kris.
At the moment, however, Kris is still reeling from divorce rumors and allegations of child abuse. Now she's talking to Us Weekly about how offended she is over being accused of sexualizing her youngest girls, Kyle (15) and Kendall (17). Here's are some excerpts from the interview: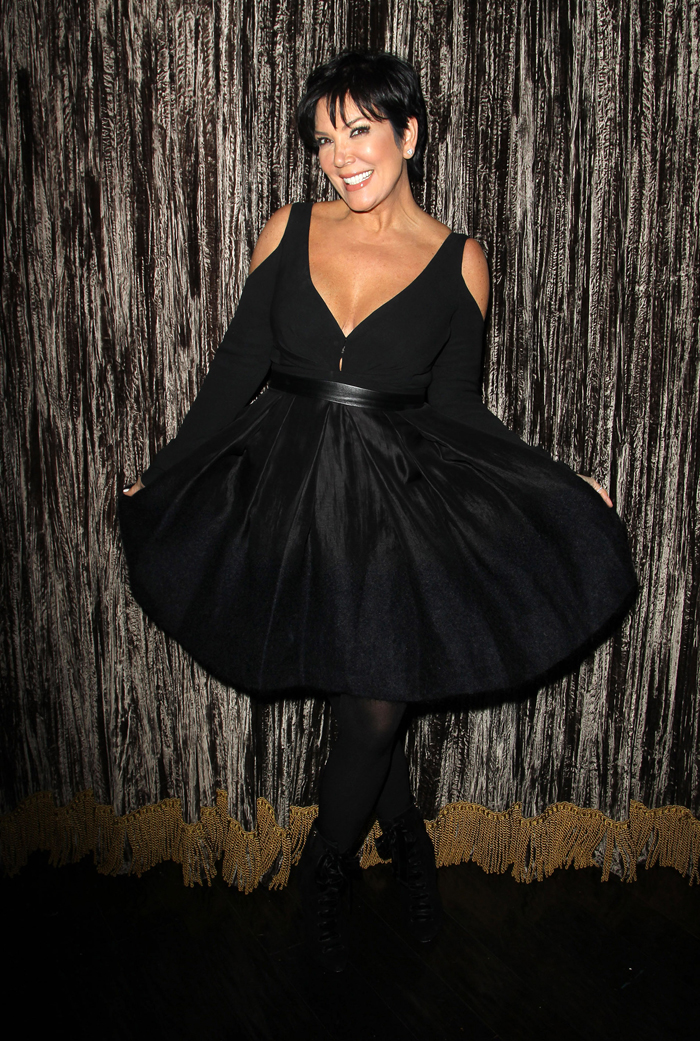 It's hard being a manager and a mom: "I feel guilty all the time because I can't be everywhere at once. I feel like I want to be there for everybody, whoever needs me, I just worry about them all. My girls are not pansies, but I think everyone needs direction. One moment I'm talking to Khloe as her mom. Suddenly, she'll turn around and [say]… 'I'm your client and you didn't do this.'"

The girls love having her as a manager: "My family could have said, 'Are you out of your mind?' But everyone was excited!"

Has she sexualized Kendall (17) and Kylie(15)? "Ridiculous."
[From Us Weekly]
This week's InTouch (via Jezebel) also has word from an insider that Kris has turned the vast majority of her attentions to her younger daughters and, "She is going to work them for every penny," which is why she allowed them to quit school last year.
I don't know about how much she "sexualizes" these two girls on television, but Kris certainly doesn't mind Kendall's underage bikini shoots from the past two years. Also, she let Kendall and Kylie start dating from age 13. So yeah, Kris probably totally sexualizes them. I'm so glad that she's not my mom.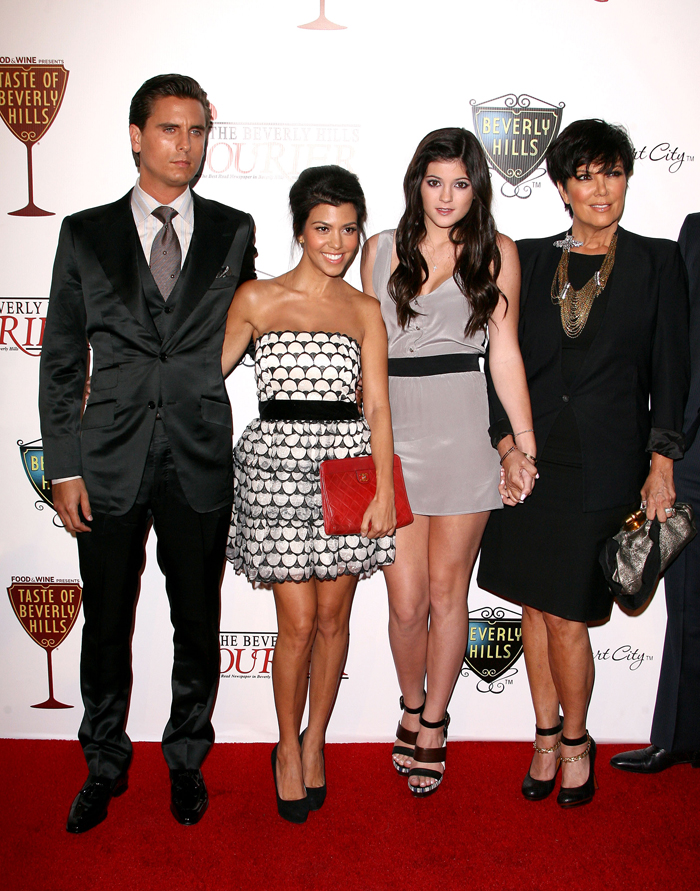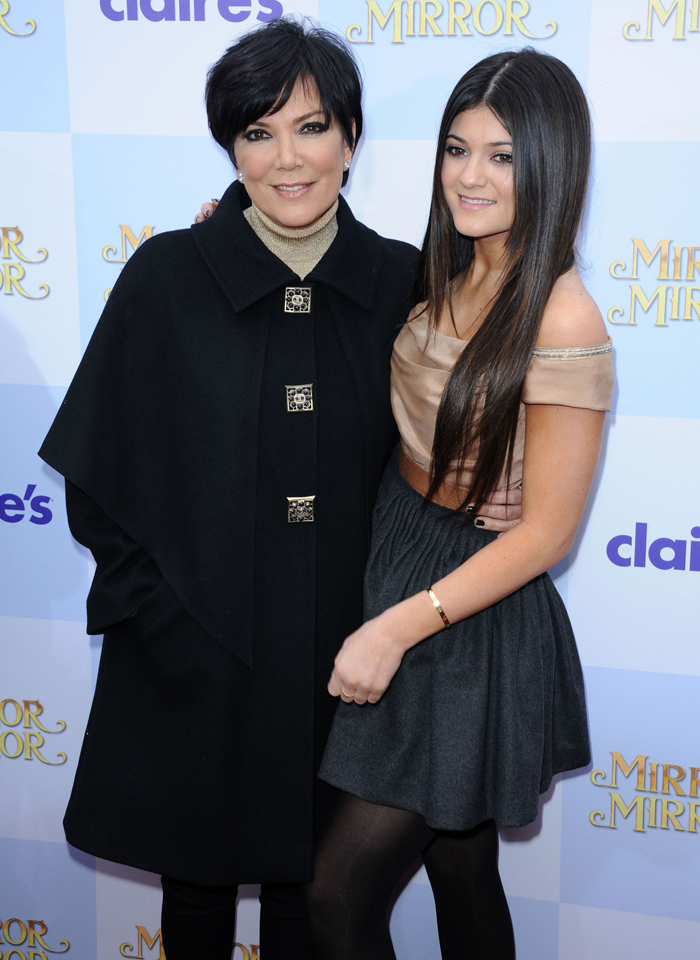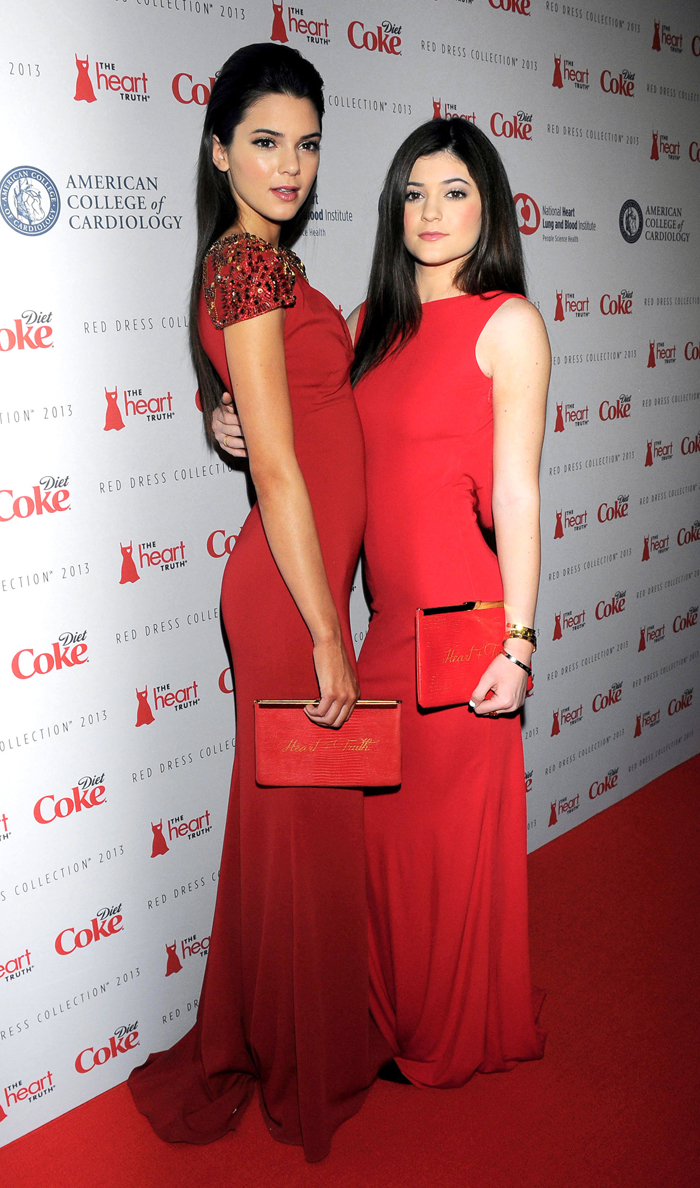 Photos courtesy of Fame/Flynet and WENN