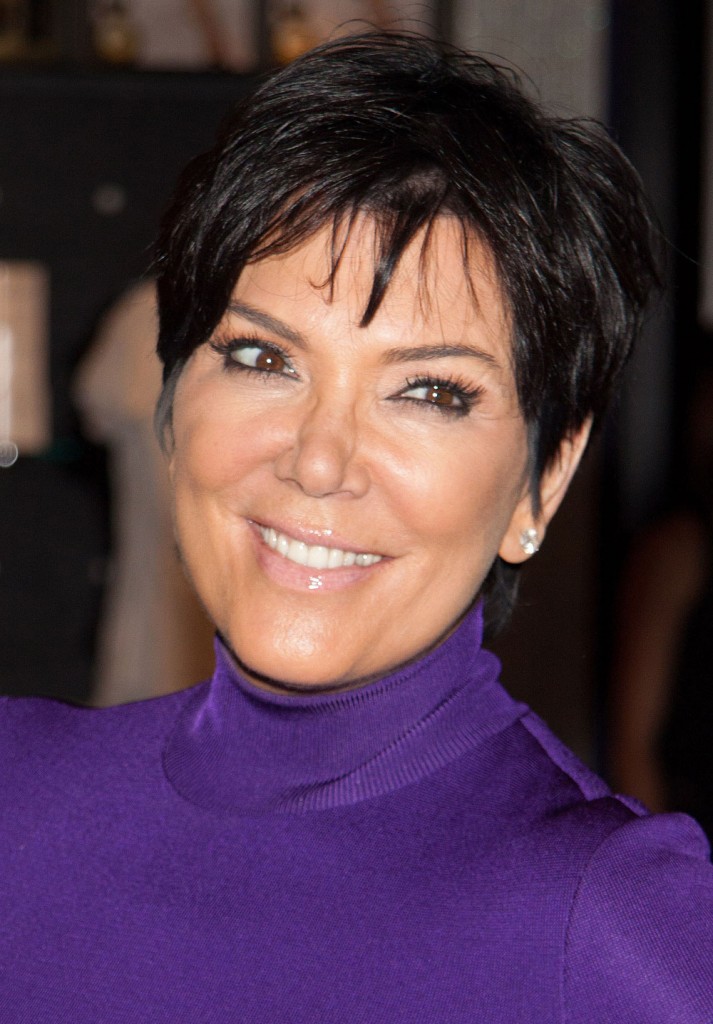 Yesterday, we were treated to a cover story on the upcoming edition of In Touch claiming that Kris Jenner was a horrible mom, basically, when her kids were little. The widow of the late Robert Kardashian, Kris Jenner's ex husband and the father of Kris' four oldest children, gave In Touch a series of handwritten journals which Robert allegedly penned in 1989 and 1990. The diary entries claim that Kris Jenner would often leave her children with him for days when she went off with her younger kept lover (more on that here, and Kris admitted to cheating on Robert with that guy) and that she would leave no number to reach her. Kris was also allegedly abusive at least once to one of her daughters. In '89 and '90 the Kardashian kids were all under 11 with Robert, the youngest, under three. Kris is said to have kicked and beaten little Kim and to have threatened to kill her. Kim was just 9 or 10 at the time. So if that's true it's awful beyond words.
Of course the Kardashian Klan has responded to these allegations, and they claim that this is the first they've heard of these journals and that the "accusations are ridiculous and not true." HuffPo's argument is to consider the source. They point out that this is the same woman who claimed about a year ago that Khloe wasn't Robert's daughter. Note that the article implies that this issue was resolved with a DNA test – it wasn't. More on that below.
The journal entries make allegations of child abuse against Jenner, detailing that on one occasion in August 1989, "Kris was kicking and beating her and said she was going to kill [Kim]."

Ellen claims the journals are authentic and told In Touch, "This was a nightmare for [Robert]… he hated to see them suffer."

A rep for the Kardashian-Jenner family has denied the allegations, telling Gossip Cop they had "no knowledge of these diaries existing and these accusations are ridiculous and not true." Even without the family's statement the claims seem dubious at best given that Ellen seems to pop up every few months with bombshells about the family.

This is the same woman who last year alleged that Robert's youngest daughter Khloe was not his biological child, but the product of an affair. Despite proof that Khloe is a biological Kardashian, Ellen continues to rehash her theories, even speaking to Life & Style magazine about it just last week — a full year after she made the initial allegations.

What makes her claims to the authenticity of the journals even more suspect is the fact that she waited all this time to come forward with them, and the fact that she and her late husband's family clearly do not get along. Following her initial allegations about her former step-daughter's paternity last January, Khloe addressed the claims by tweeting:

"The audacity you have to mention my father's name like this! Should be ashamed of urself," and "I let a lot of things slide but this one is really low… YOU ARE DISGUSTING! (yes you know who YOU are)."
I like Khloe. I think she's the best of the Kardashian kin by far. (I cannot resist alliterating with these stories.) There was no "proof" ever given than Khloe "is a biological Kardashian" as the article above states. Khloe did take a DNA test, but only to see if Kris was her real mom, she didn't take a test to see if she was Robert's biological daughter. On the show, she said that she considered Robert and Bruce to be her dads. So it wasn't proven that Khloe was Robert's daughter at all, and the article quoted above is false. Kris staged that whole DNA test thing for the show so that people would think she was open to it. Kris is crazy like a fox.
As for whether the journals are directly from Robert Kardashian or not, let's do some handwriting analysis from Robert's archived case files to see. You know that's not going to happen since it could prove that he actually wrote the entries. Of course it's possible he embellished details and made up stories in order to bolster a custody case. He was an attorney after all and he was more than aware of the evidence he needed. I tend to believe that Kris was an absent mother until she could start pimping out her kids. I just hope it's not true that she abused Kim, even once, when she was little. That's horrible. She's a crafty piece of work and a narcissist but is she abusive?
I just found an article on Radar with more details from the upcoming In Touch story. They say that "[Kris] Jenner would hide out in her bedroom for days at a time to sleep off the effects of hard partying and avoiding her young children. In one entry, dated September 1989, Robert alleges his daughters called him crying numerous times after their mother forgot to pick them up from school because she had left for places like Mexico or Palm Springs with her much younger alleged lover, Todd Waterman. 'The whole time she was gone she NEVER asked to talk with her kids,' he wrote." The article goes on to quote Robert Kardashian's widow, who claims that Kim, Kourtney and especially Khloe "still carry the scars" from their rough childhood and "don't have any respect for their mother; that's why they call her Kris most of the time." I don't know if that part is true, but I believe the neglect claims.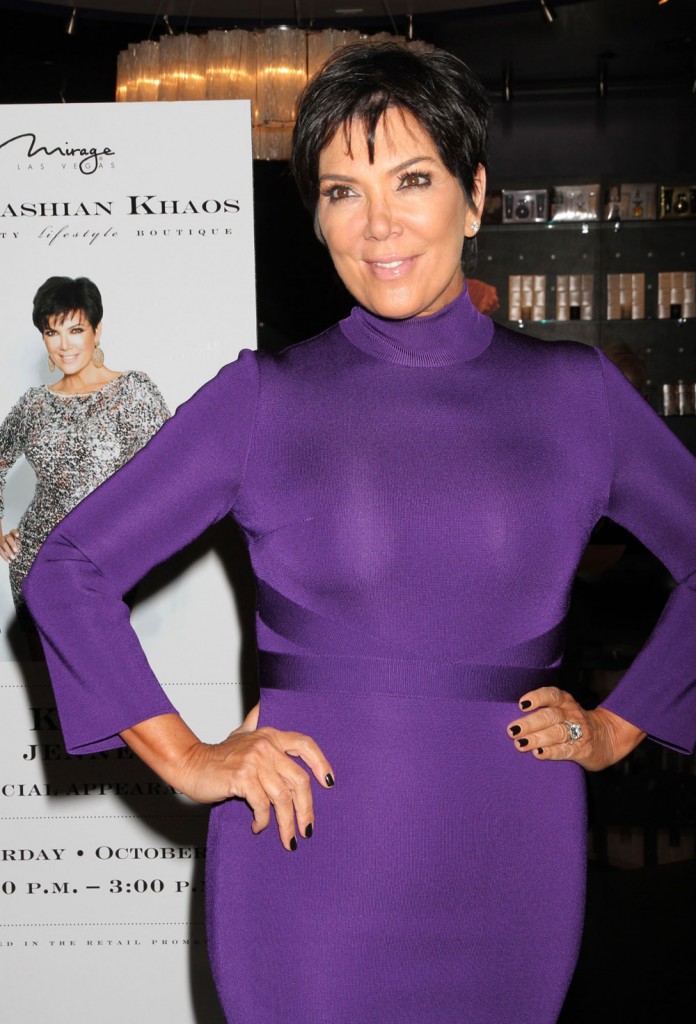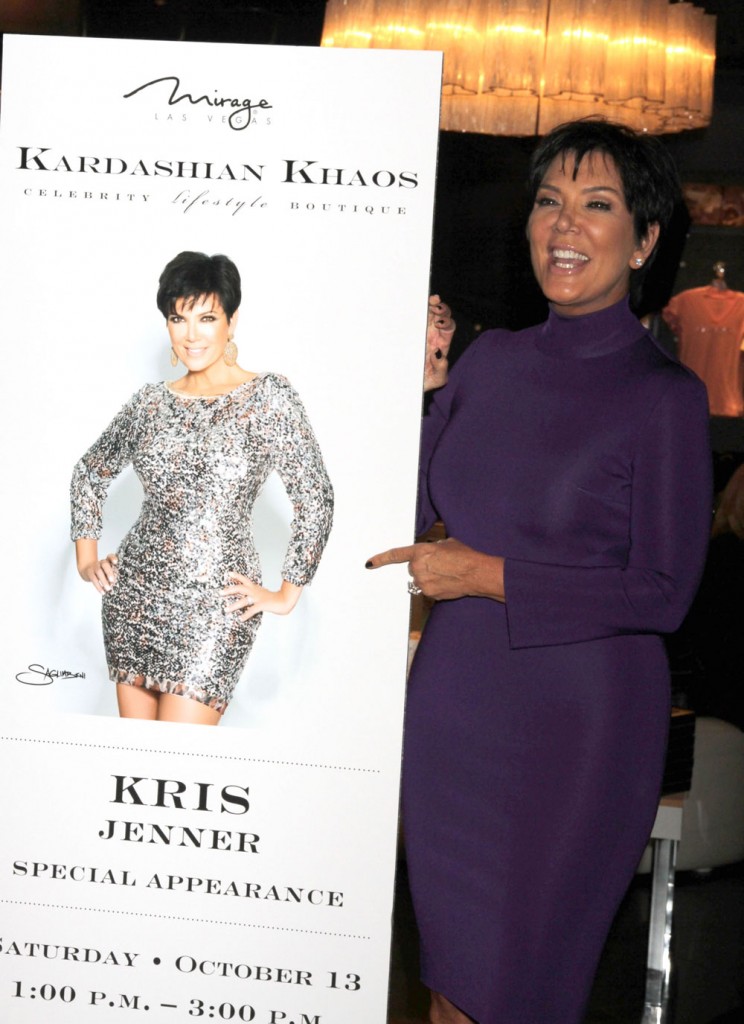 Kris Jenner is shown on 12-7-12 and on 10-13-12. Credit: FameFlynet