Khloe Kardashian's paternity drama continues, plus Lamar went to a strip club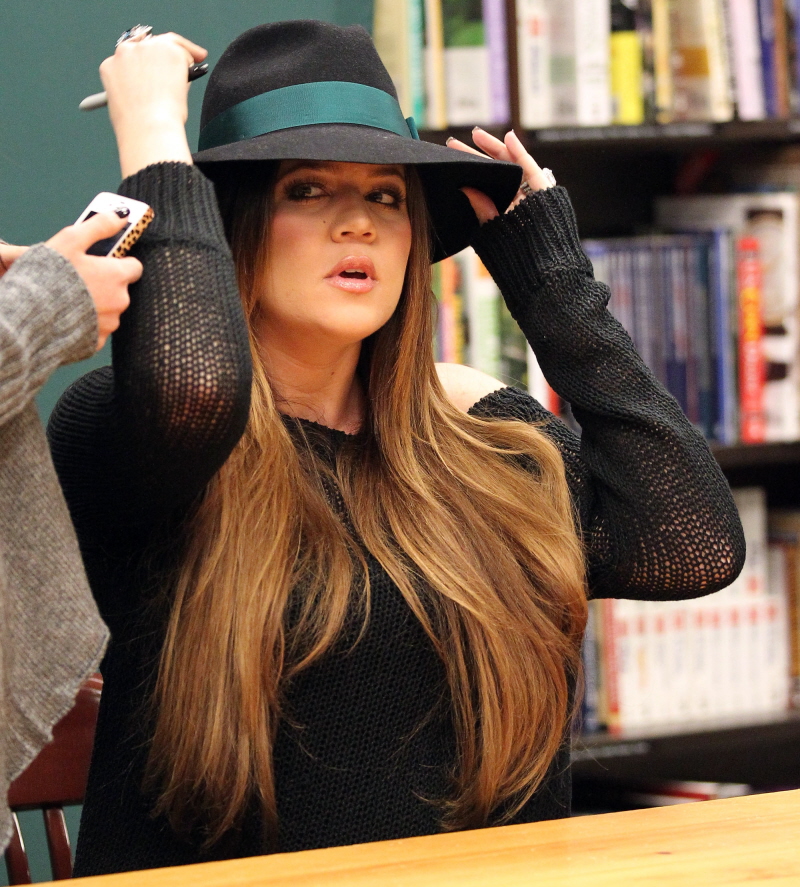 As we discussed a few days ago, Star Magazine and Radar are running a series of reports about Khloe Kardashian's mysterious paternity. Khloe's acknowledged father was the late Robert Kardashian, who remarried twice after he and Kris Jenner split up. Both of Robert's ex-wives tell the same story – that Khloe has known all along that she wasn't Robert's biological daughter, and that Robert knew as well, but that he loved and adored Khloe anyway and accepted her as his own daughter. Well, there are new details. First, Kris Jenner went on GMA and when asked about the controversy, she said, "It just gets weirder and weirder: I have never heard such crap in my life. I mean, I was there! I gave birth, I know who the dad was." Radar points out: "Interestingly, Kris didn't get specific as to who the dad was!" Khloe seems to have directed her anger towards Robert's ex-wives, taking to Twitter to write: "The audacity you have to mention my father's name like this! Should be ashamed of urself! I let a lot of things slide but this one is really low… YOU ARE DISGUSTING! (yes you know who YOU are)." But! The ex-wives are sticking by their stories, and Khloe might take a paternity test, for real:
The controversy continues to intensify over Khloe's true paternity with neither side backing down. While Kris Jenner was on GMA denying Star magazine's exclusive report quoting Robert Kardashian's ex-wife and widow, Jan Ashley and Ellen Kardashian respectively, the women are standing firm behind their claims. Television cameras from E! are currently filming Khloe and Lamar Odom's move to Dallas, but Khloe is currently not planning to take another DNA during the upcoming season of their spin-off show.

"Khloe doesn't want to dignify her step-monster's claims by giving them that much power over the decisions she makes in her life," a source close to the family tells RadarOnline.com. "Khloe took the test the first time on her own terms, and she did it to prove that she was a Kardashian. Khloe feels she took it once, and it's a closed matter. Khloe and Kris Jenner have talked about whether or not she should take another test, this time including one of her Kardashian siblings because her father is dead. However, Khloe is steadfast that Robert Kardashian is her biological father, and Kris supports her decision."

As RadarOnline.com previously reported, Khloe has spent years wondering if she is really a Kardashian and even made it part of her TV show, by taking a DNA test. But, there was one major flaw — she only tested the maternity with her mother and did no paternity test to prove that Robert Kardashian is her father. In April 2009, an episode of Keeping Up With The Kardashians aired in which Khloe wanted to prove once and for all she was not adopted, so she took a DNA test. But interestingly, she compared her DNA only to her mother's, not Robert's or her siblings, which could have proven conclusively that Robert was not her biological father. And, as RadarOnline.com previously reported, Robert Kardashian's ex-wife, and widow BOTH claim that he told them Khloe wasn't his biological daughter.

"Khloe is not his kid — he told me that after we got married," Jan Ashley, 63, the woman who married Robert after Kris Jenner, revealed to Star magazine. "He just kind of looked at me and said [it] like it was a matter of fact. He said, 'Well, you know that Khloe's not really a Kardashian, don't you?' And I said…'OK,' and that was it."

Ellen Kardashian, 63, married Robert in 2003 just two months before his death, after dating for nearly six years — and she has also come forward after eight years of silence to "tell the truth" about the Kardashian family.

"Khloe brought it up all the time," Ellen told Star. "She looked nothing like the rest. She was tall, had a different shape, light hair, curly hair. Didn't look anything like the other three children."

Ellen claims Robert told her that he and Kris weren't even sleeping together at the time Khloe was conceived. Reports surfaced Wednesday, claiming Robert has spoken about the true paternity of Khloe "from beyond the grave" after a web site posted divorce papers in which Kardashian declared he had four biological children. However, Ellen says Robert always treated Khloe as his own child and would never have referred to her, or treated her, any differently.

"He never would have considered a DNA test," she told Star. "He loved her very much."

Meanwhile, "Khloe just wants these women to shut-up and go away," the source says. "She is focused on getting settled into her new life with Lamar, who has been her rock as always during these past few days. Khloe will be heading back to Los Angeles this weekend, with Lamar, because the Lakers are playing his new team, the Dallas Mavericks on Monday. She just wants to spend time with her family, and go to the game, period."
[From Radar]
Meanwhile, there's even more bad news for Khloe! Radar reports that her husband, Lamar Odom, had a "wild night" with some strippers last weekend:
Khloe Kardashian's week from hell has taken another dramatic turn. The 27-year-old reality star's husband of more than two years, Dallas Mavericks star Lamar Odom, had a wild night with strippers at a notorious Washington D.C. strip club on January 8, RadarOnline.com has exclusively learned.

Multiple eyewitnesses have told RadarOnline.com that Odom dropped hundreds of dollars on dancers and at one point was sprawled out in a dimly lit corner of Stadium Club strip club, a venue that bills itself as a "five star dining and premier gentleman's club experience."

"Strippers were grinding on him," the onlooker said in an exclusive interview. He attended the seedy club with Mavericks' teammates Shawn Marion and Delonte West in the hours before the 2011 NBA champions were honored by President Barack Obama in a ceremony at the White House on January 9.

Another club-goer told RadarOnline.com: "Lamar looked to have about 500 one dollar bills in his hand and he gave all of the money to the dancers through-out the night. He made sure the girls were well taken care of. He was throwing money at the women."

At one point, the eyewitness said Odom, 32, even went into a private room with one stripper who was a "Khloe look-a-like!"

"That's where the VIPs go when they don't want to be seen publicly with a stripper," the source at the venue said. "Lamar disappeared into the back of the venue where the private rooms are. He was there for quite awhile, but eventually came back to hang with the strippers in the main area again. The stripper that gave him most of his lap dances was a complete Khloe look-a-like."

While Odom cavorted with the women, Khloe was home alone at the couple's swanky condo at the Dallas W Victory Hotel & Residences. That night, she Tweeted: "Thunder in Dallas… And Lammy is in DC. I guess ill cuddle with leopard tonight awww my blankey "

Several strip-clubbers posted Tweets about Odom's visit, too.

@IamBentleyEvans wrote, "Oh oh Lamar Odom gon (sic) be at Stadium. Khloe can sleep well tonight. The girls r too pretty and not muscular enough for him."

Another person even Tweeted Khloe to forewarn her that her husband was apparently up to no good. @Dai_laSoul wrote, "Lamar Odom at stadium n dc ACTING BAD @KhloeKardashian."
[From Radar]
Meh. They were just strippers, and it doesn't say that he went home with any of them! Can't a baller get a lap dance? DAMN BITCHES. Seriously, though, poor Khloe.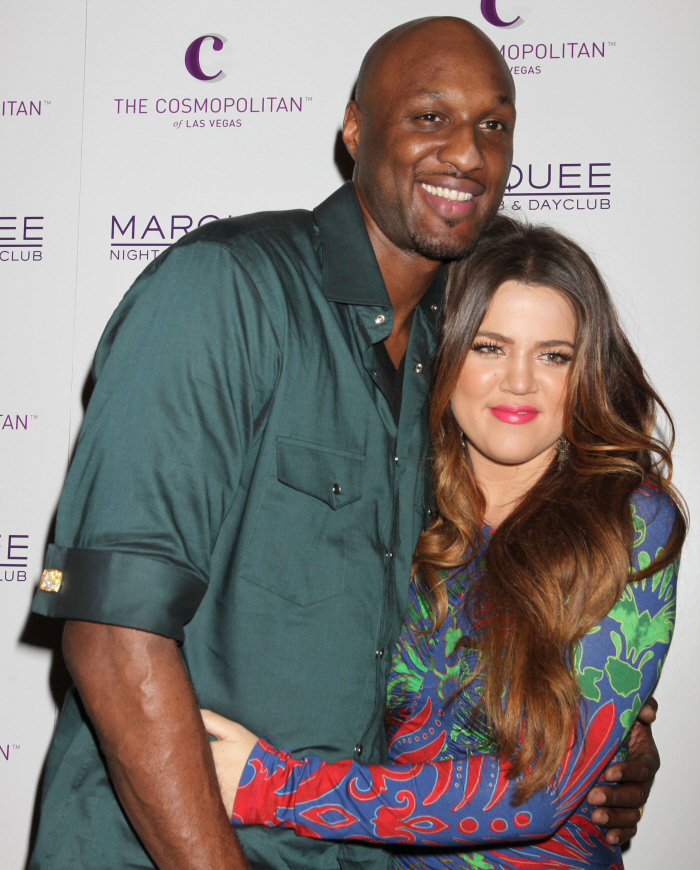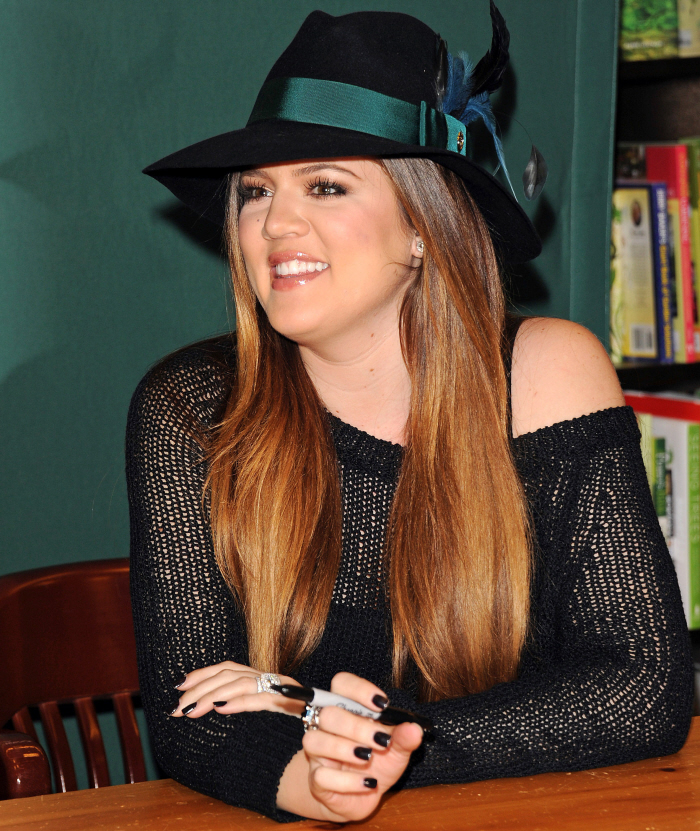 Photos courtesy of Fame, WENN.

Written by Kaiser

Posted in Khloe Kardashian, Lamar Odom

- Harry Styles & Kimberly Stewart going strong [Lainey]
- Demi Moore's new man is gross [D-Listed]
- Fug or fab: Emma Stone [Go Fug Yourself]
- Arrest warrant issued for Jenelle Evans [Reality Tea]
- Only God Forgives review [Pajiba]
- Hugh Jackman, scooter master [Buzzfeed]
- Who does Drew Barrymore call her sister? [Evil Beet]
- Cannes couples past and present [Popsugar]
- Arrested Development supercut [CDAN]
- Lea Michele's see through skirt [Celebslam]
- Cheating wife's lover escapes out of window [Movin925]
- Joe Francis is crazy [Starcasm]
179 Responses to "Khloe Kardashian's paternity drama continues, plus Lamar went to a strip club"