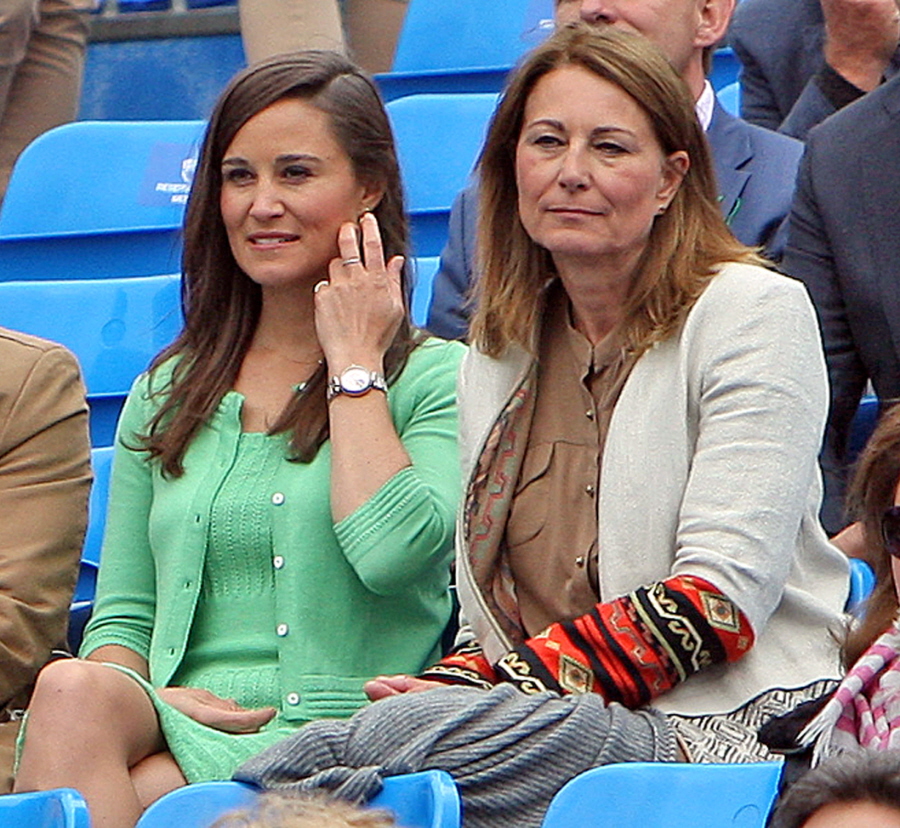 Here are some photos of Pippa Middleton and her mother Carole from a few weeks ago. I just never got around to publishing them, so enjoy. They were watching a tennis match at the Queen's Club on June 17th. Pippa seemed to be hamming it up for the cameras, which is pretty usual these days. Pippa enjoyed her first flush of attention after the wedding, then she got called out for being a famewhore and then she stopped with the daily pap stroll, but now it seems that she's back to enjoying the attention whenever she gets it.
She especially loves being photographed at tennis games because she's trying to make "professional tennis watcher" part of her branding now. She wrote a Vanity Fair article about Wimbledon and now she's written a column ("diary") of day-drinking during Wimbledon for The Spectator. You can read the piece here – I had convinced myself that this was a parody, much like PippaTips, but everyone is treating it like it's real so OMG. Pippa really is that vapid, I guess?
All of which brings me to my point: is Pippa overexposed? Does she need to tone it down? Duchess Kate (allegedly) thinks so. And so does the rest of the royal family…?
As the Duchess of Cambridge's sister, she is guaranteed a place on every guest list in town. But Pippa Middleton has been quietly asked by Kate and Prince William to scale back her public appearances, The Mail on Sunday has learned. The 29-year-old is being encouraged to lower her profile amid concerns that she is leaving herself open to criticism.

Last week, she was seen in Wimbledon's Royal Box and at Sir David Frost's annual summer party, where she mingled with guests including Stephen Fry, Sir Elton John and Sir Bruce Forsyth. She has also written for this week's edition of The Spectator, is a contributing editor at Vanity Fair and has a monthly column in Waitrose Food Illustrated.

But friends of Prince Harry have now revealed that the Duke and Duchess of Cambridge are advising caution.

The friend said: 'Pippa has been asked to tone it down. Kate and William didn't want her to write her party planning book Celebrate, let alone a regular column in various magazines. They have spoken to her about this.'

Pippa has since tried to cut back on the number of public events she attends. A friend said: 'She's been strategically scaling down the amount of times she is pictured at launches, especially clothing launches. She is trying her best to avoid the cameras where she can.'

Two weeks ago, Pippa also reportedly pulled out of playing a charity tennis game at The Queen's Club after being put under pressure by the Palace.

In some matters, however, Pippa is determined to remain independent.

It is understood she has left the Richard Ward Salon used by her sister and mother Carole. She is instead having her hair cut at Rossano Ferretti, which has an upstairs VIP lounge in Mayfair. Her Italian stylist, Pol Garcia, charges around £260 for a cut and blow dry. The salon's other clients include the model Poppy Delevingne and Amanda Ferry, wife of rock star Bryan.
Well, Pippa doesn't seem as overexposed these days as she did just after the wedding, when every newspaper was trying to make her "happen" as a legit celebrity. I feel like I can go a week or two without hearing anything about Pippa, but then again, I'm in America and I don't normally pay attention to Pippa unless we have photos of her or she's done something really egregious, like threatening innocent and harmless parody authors with a lawsuit for daring to tease her inanities. But now we know – she was probably day-drinking! As for Will and Kate being the ones to ask Pippa to tone it down… well, that was a long time coming. They should have told her to tone it down after she was photographed in France with gun-wielding douchebags.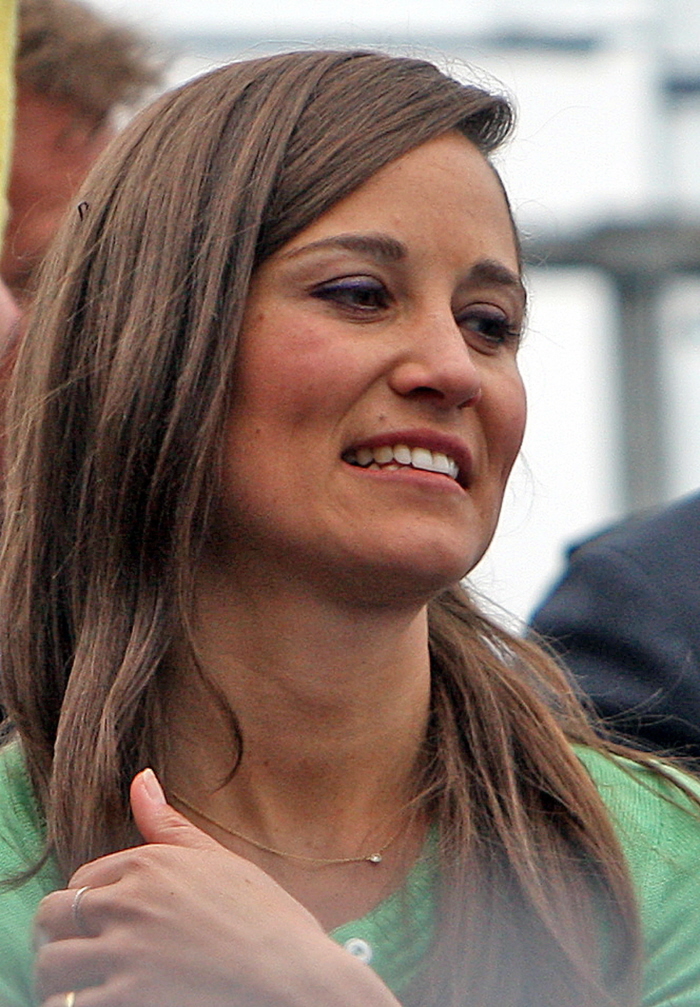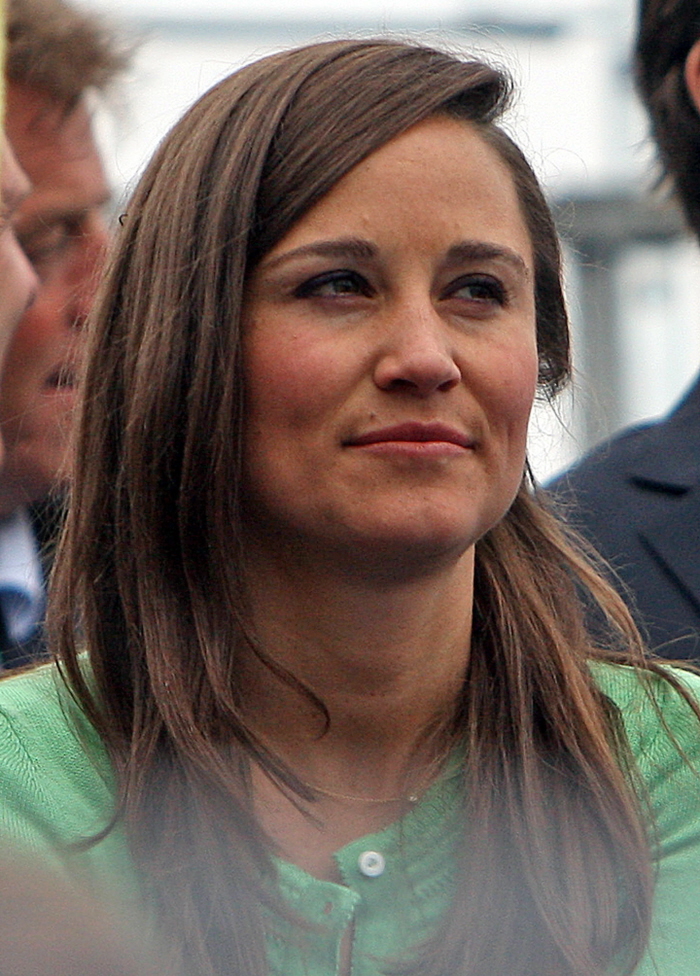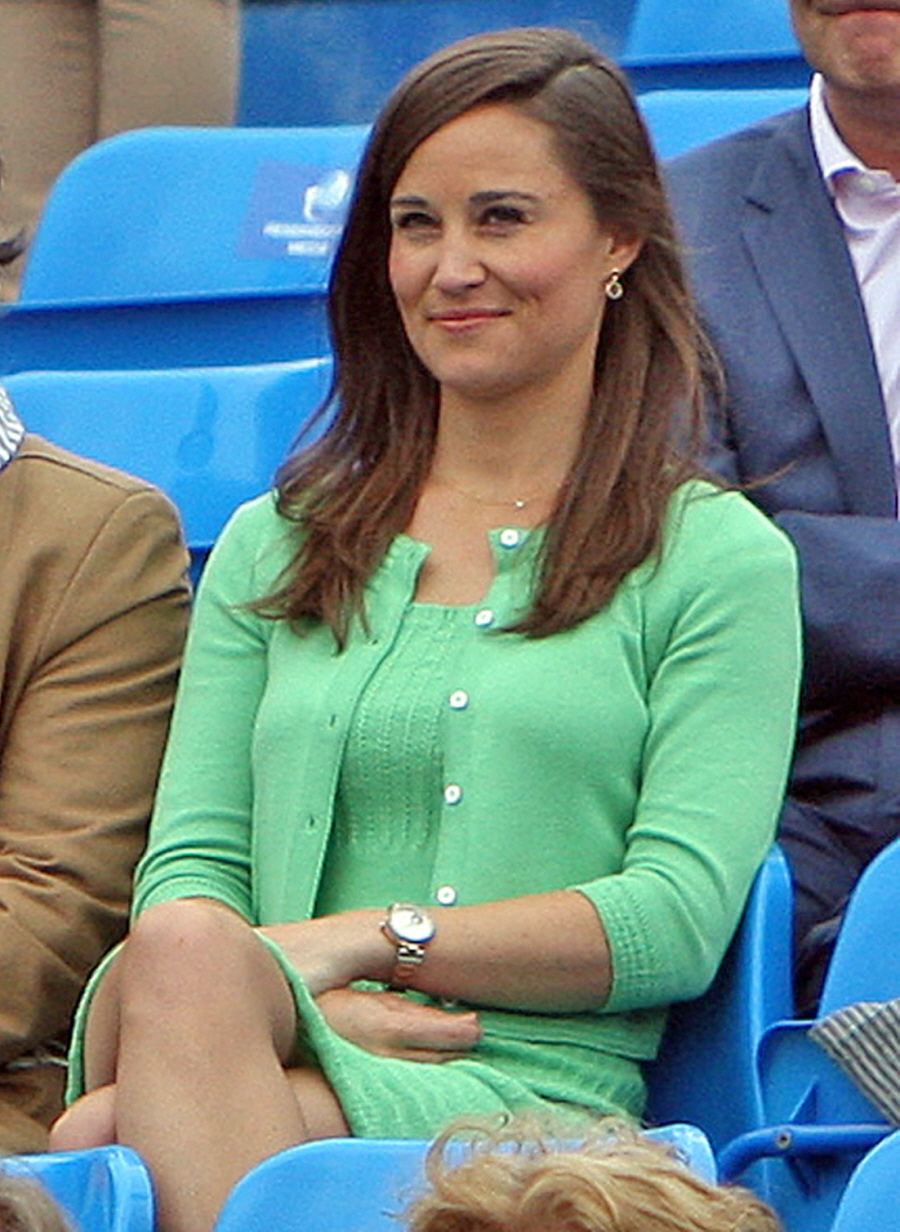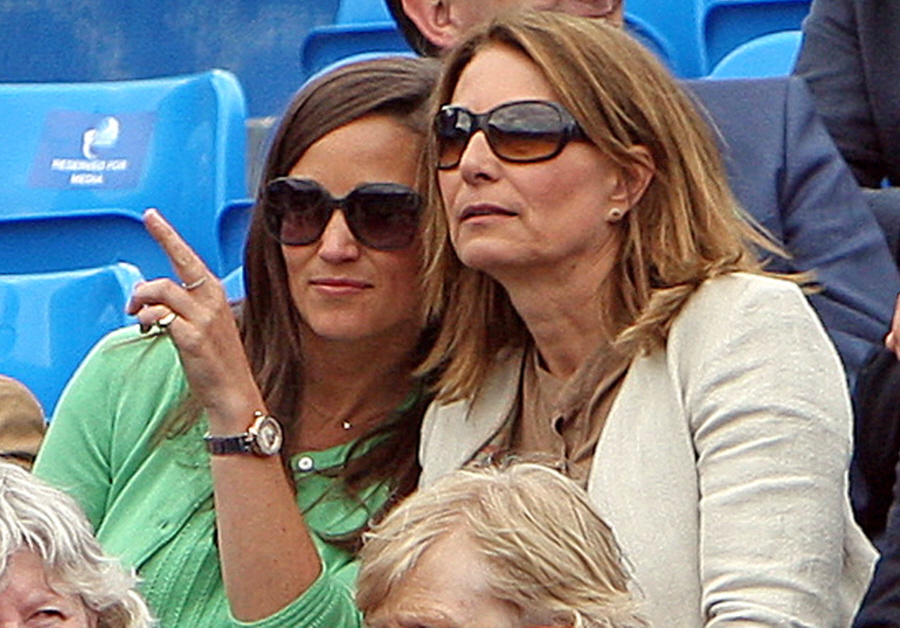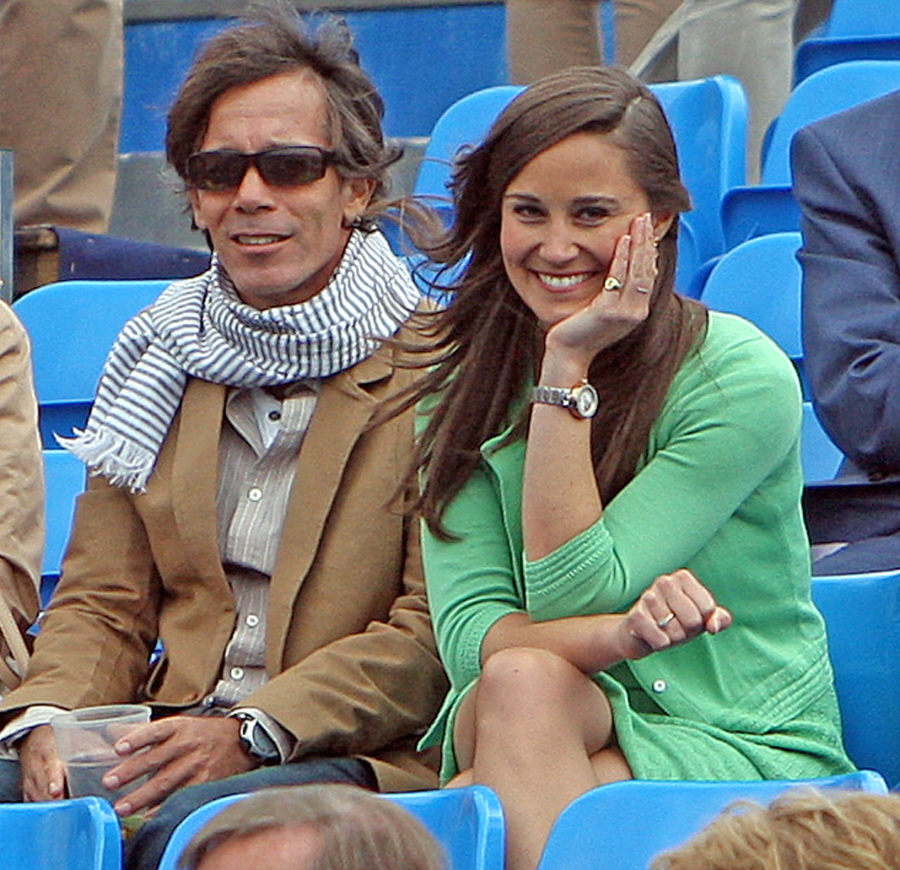 Photos courtesy of WENN.