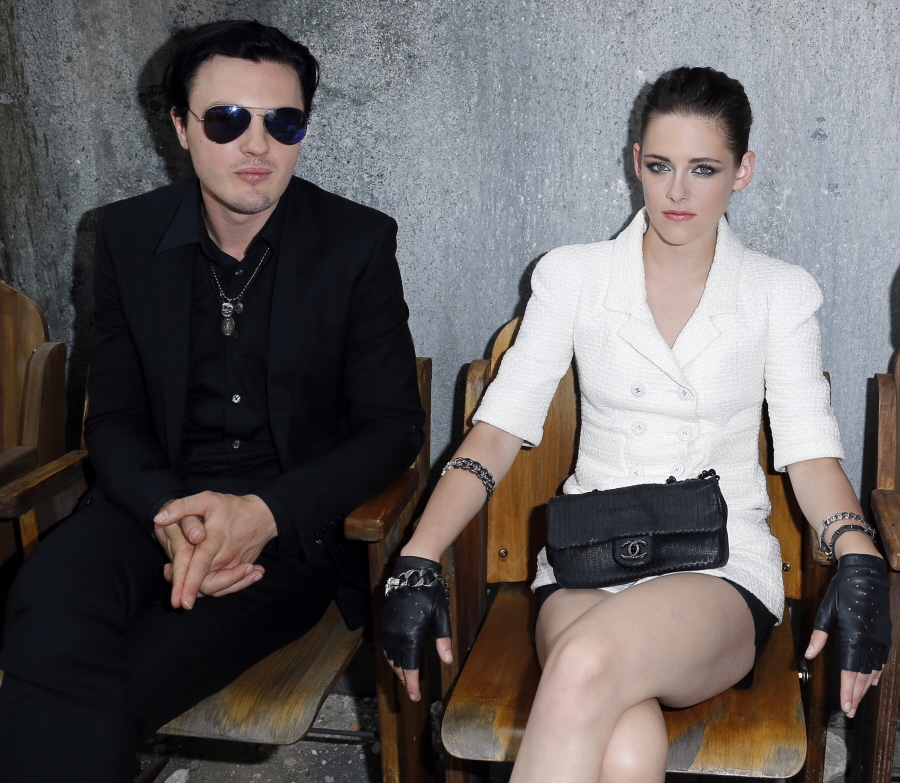 Less than two weeks ago, Kristen Stewart was in Paris for Paris Fashion Week. She attended the Zuhair Murad show (remember the tapered lace pants?!) and the Chanel Fall/Winter show. If I had to choose, I'd say she looked better at the Chanel show. She wore booty shorts (ugh) and black leather fingerless gloves, and a rather nice white jacket. But what was REALLY interesting was that Kristen was seated next to Michael Pitt for the Chanel show. Michael Pitt, from Boardwalk Empire. Michael Pitt, who thinks he's a genius-artist in the self-absorbed vein of James Franco (only somehow Pitt is even more pretentious). Well, now people are saying that Michael Pitt and Kristen Stewart are a couple. OH NOES.
KRISTEN STEWART finally has a reason to smile again. Despite the heartache over her break-up with ROBERT PATTINSON, the Twilight star has been secretly dating Boardwalk Empire actor MICHAEL PITT who she met at Paris Fashion Week.

A source said: "Kristen's not over Rob but she's getting there and Michael's helping her through it. She vowed to throw herself into work and be single this summer. But when she met Michael last week, they hit it off. They both hate the spotlight and are smart bookworm types."
From what I can see, The Sun really was the ground-zero source for all of this speculation, and personally, I don't really trust The Sun. They play fast and loose with their sourcing, with their timelines, and with their editorial decisions. I think it's far more likely that The Sun realized they had photos of Kristen and Michael sitting beside each other and they decided to make up a story about the pair being a new couple.
That being said… I would love it if Kristen and Michael were dating. It would make me laugh and laugh. They're both so grumpy. They're both self-absorbed idiots who think they're genius artists. And of course, they're both "smart bookworm types". Cough.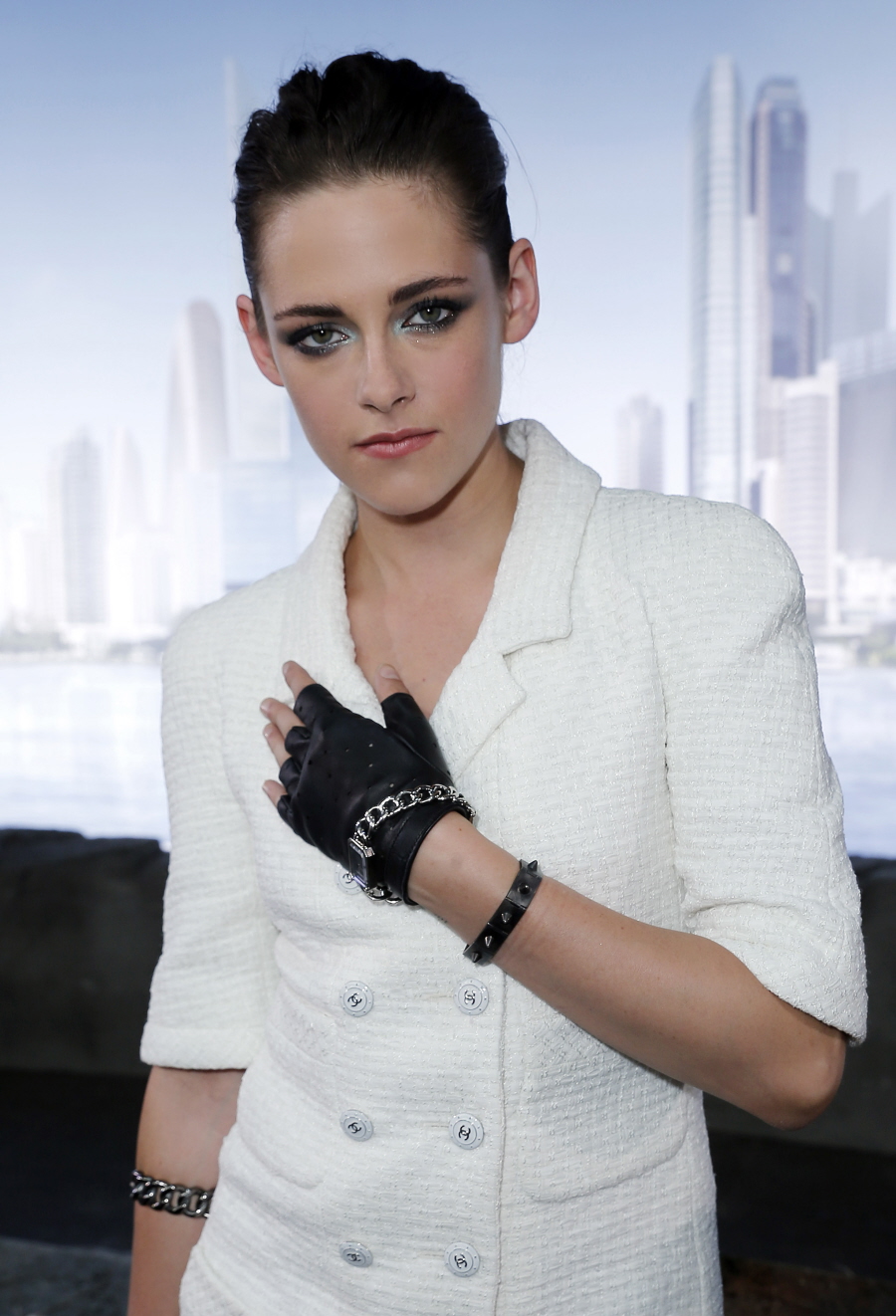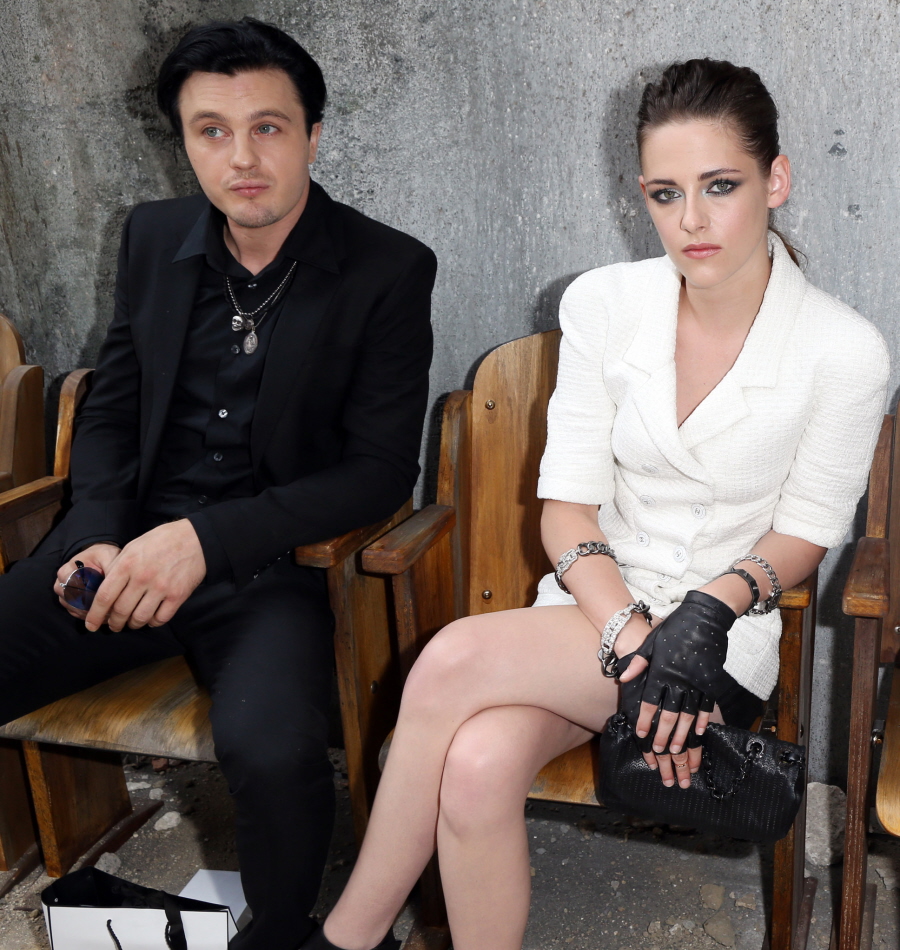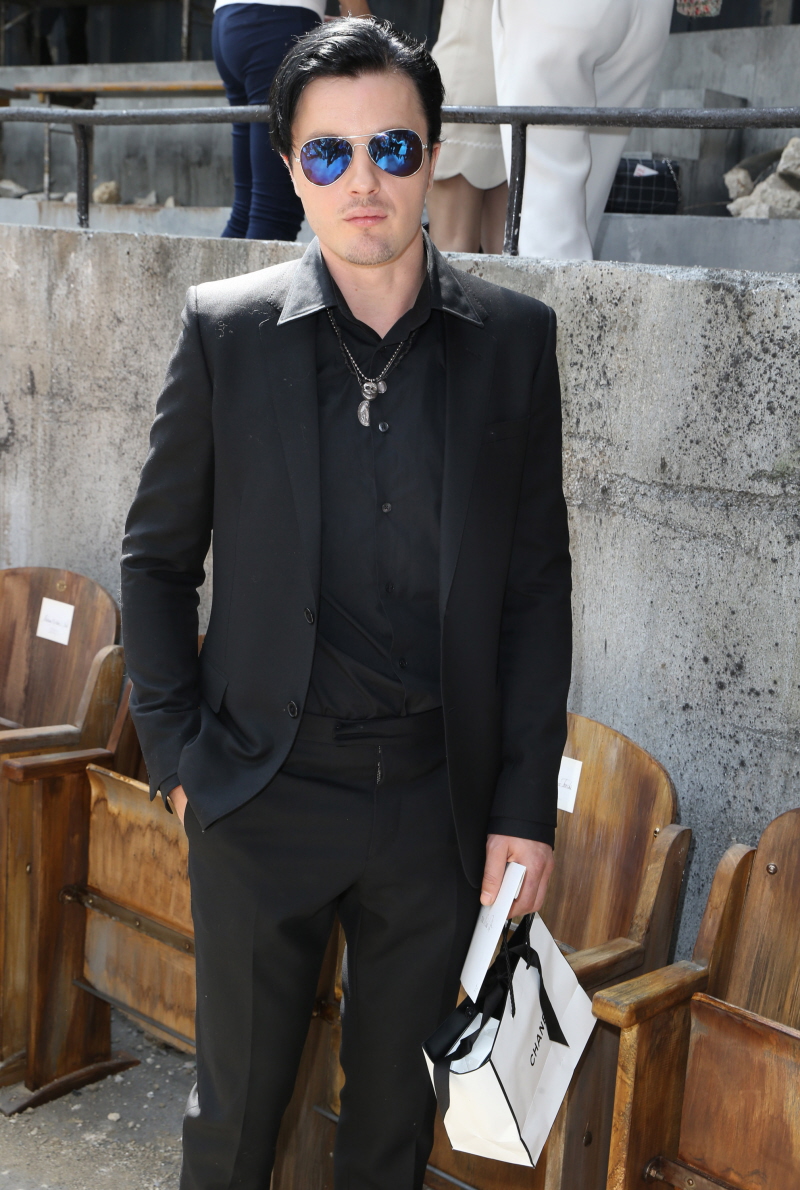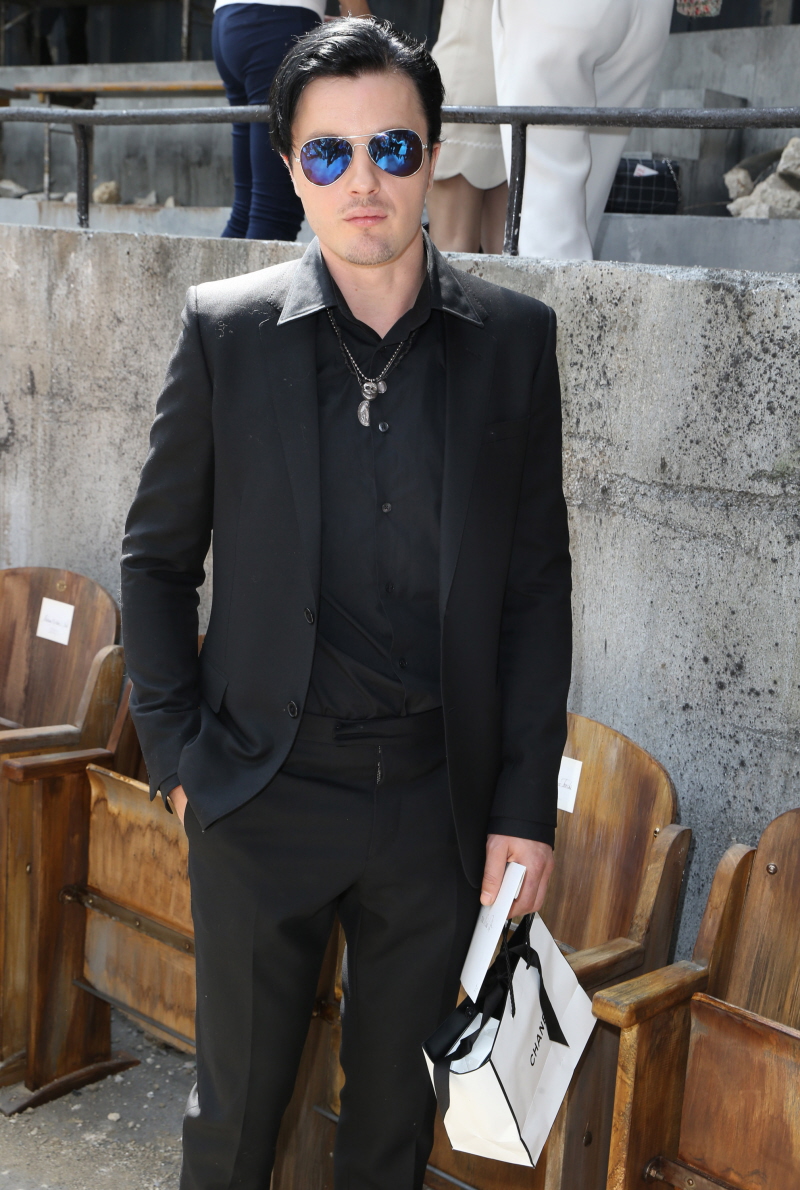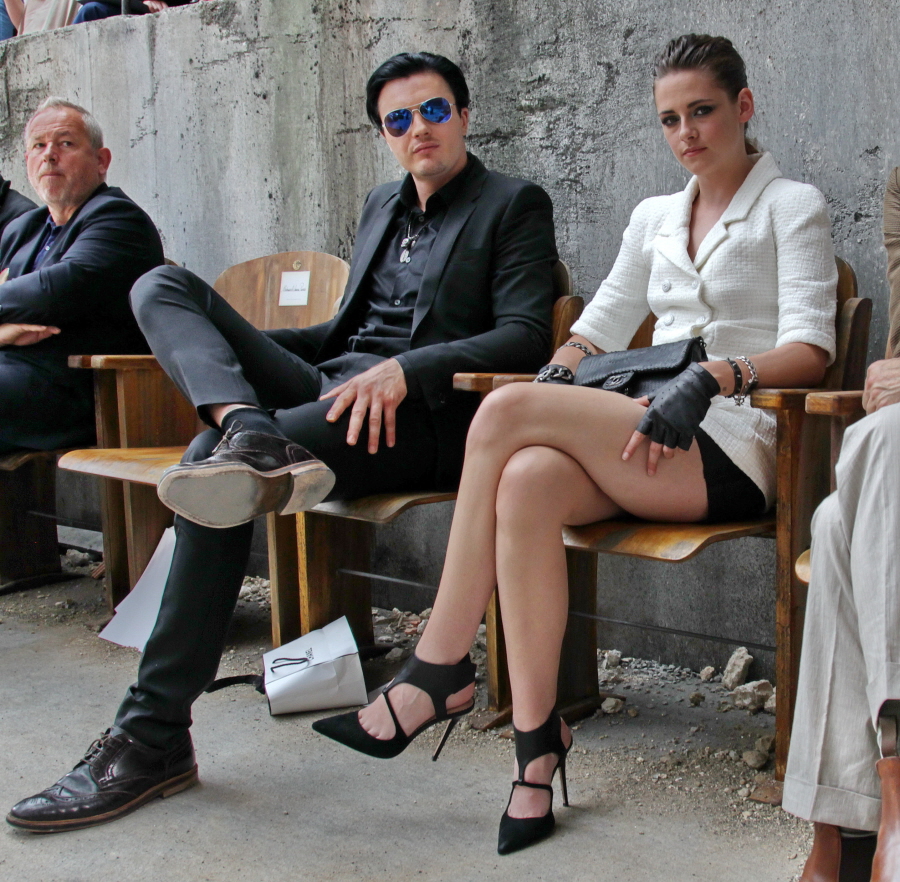 Photos courtesy of Fame/Flynet.