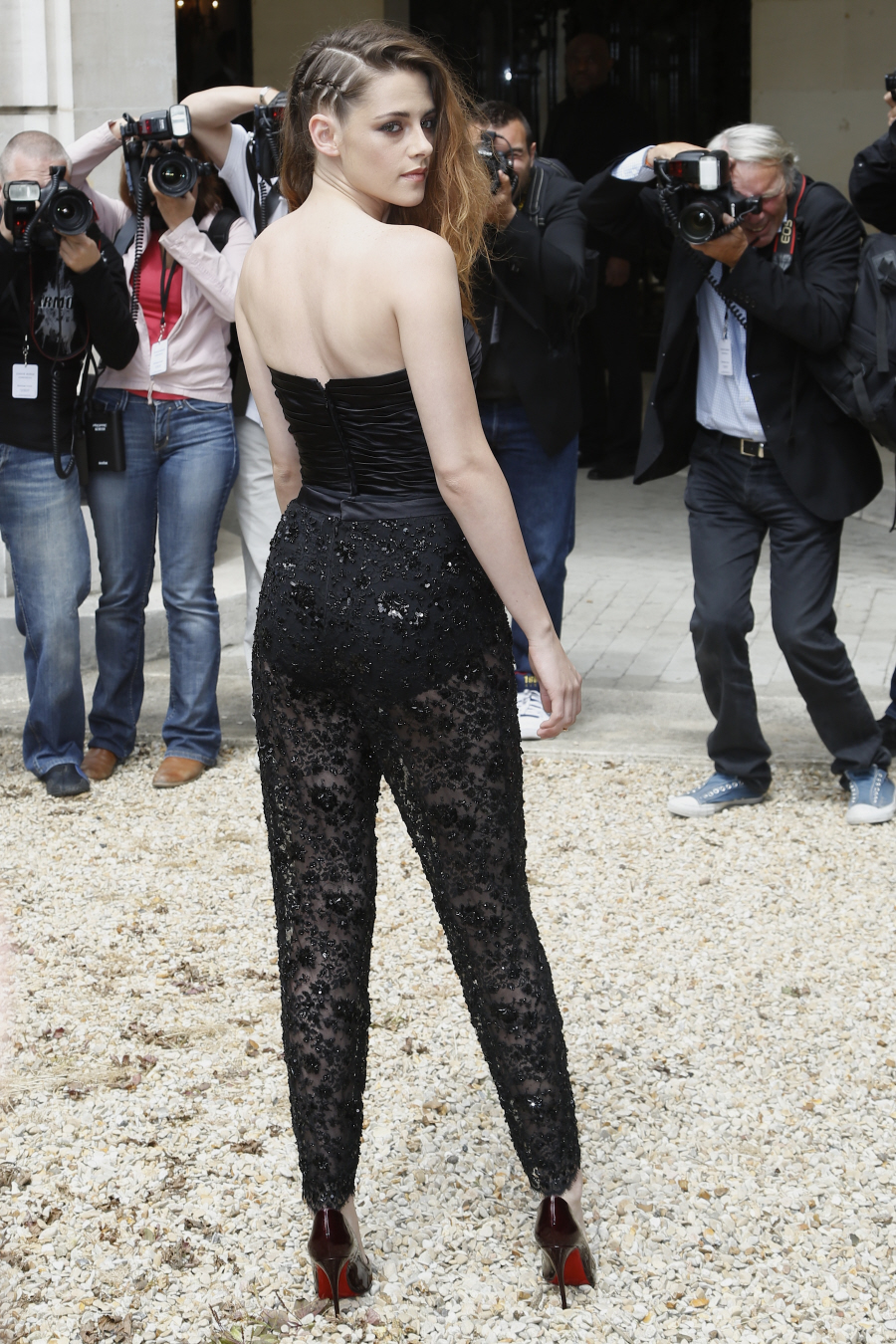 Oh, Lord. These photos are giving me a flashback to Kristen Stewart's see-through Zuhair Murad gown at the Breaking Dawn Part 2 premiere last year. Remember that? She wore that beige lace gown with built-in granny-panties and the red carpet was all about her shadowy beav and her butt-cheeks? Yeah. This is Part Deux. These are photos of Kristen outside of the Zuhair Murad during Paris Fashion Week today. She was a guest at the Fall/Winter 2014 runway.
Let me be clear about one thing: I've never disliked Kristen's penchant for pants. That's one of the things I always liked about her, quite honestly. Back when she was working her "tomboy cred," she used to wear a lot of pants to red carpet events and such, but then someone told her to start wearing miniskirts and booty shorts, and she's never looked back. My point is that I don't have a problem with any woman, especially a young actress, preferring to wear pants. My problem with this outfit is not that Kristen wore pants. It's that the outfit is f—king terrible.
Granted, when you're an actress or model and you're invited to appear at these shows, you pretty much just wear what you're given, what the designer wants you to wear. But if Kristen wanted to change outfits, she could have, I feel pretty confident about that. And considering she wore a gown-version of this ensemble last year, I also feel like she wanted to wear this. This is her style. And it's awful!
Also, she's styled this so poorly. The braids in her hair, the eye makeup… she looks so strung-out and trashy. Ugh, Kristen. You make it so hard for people to defend you. One nice thing: I like her bracelet/watch thing.
PS… another bonus shot of Kristen's hot bodyguard!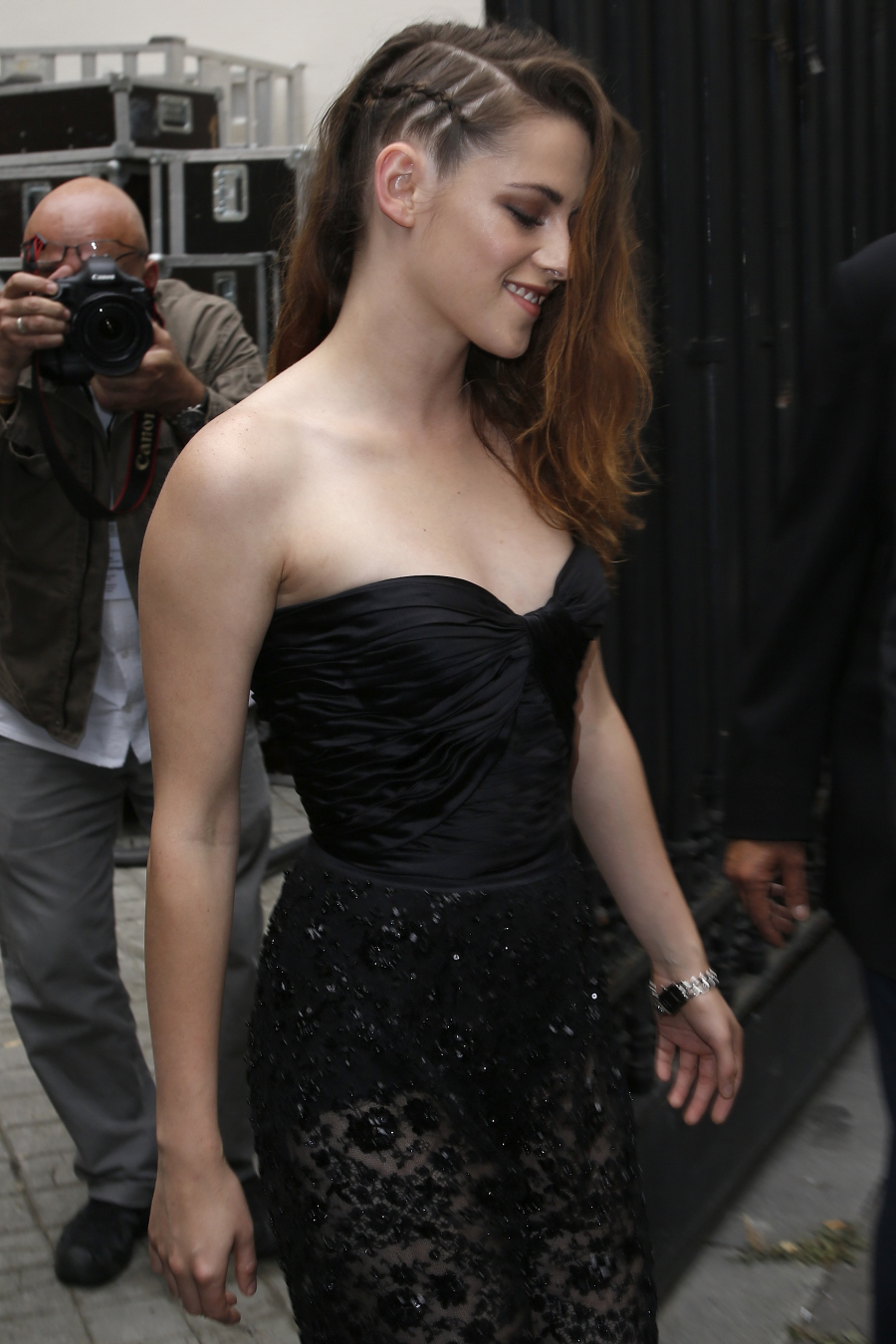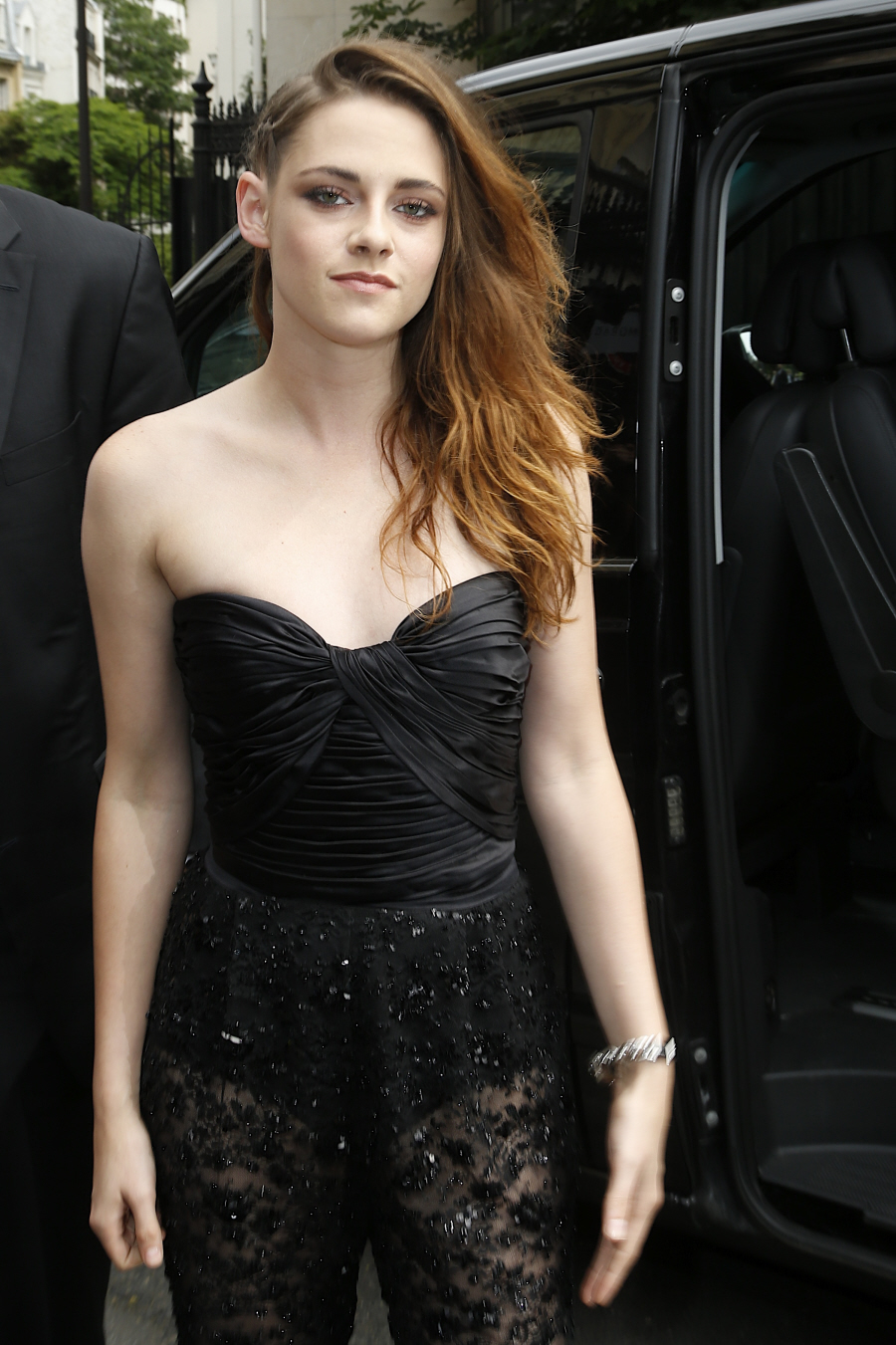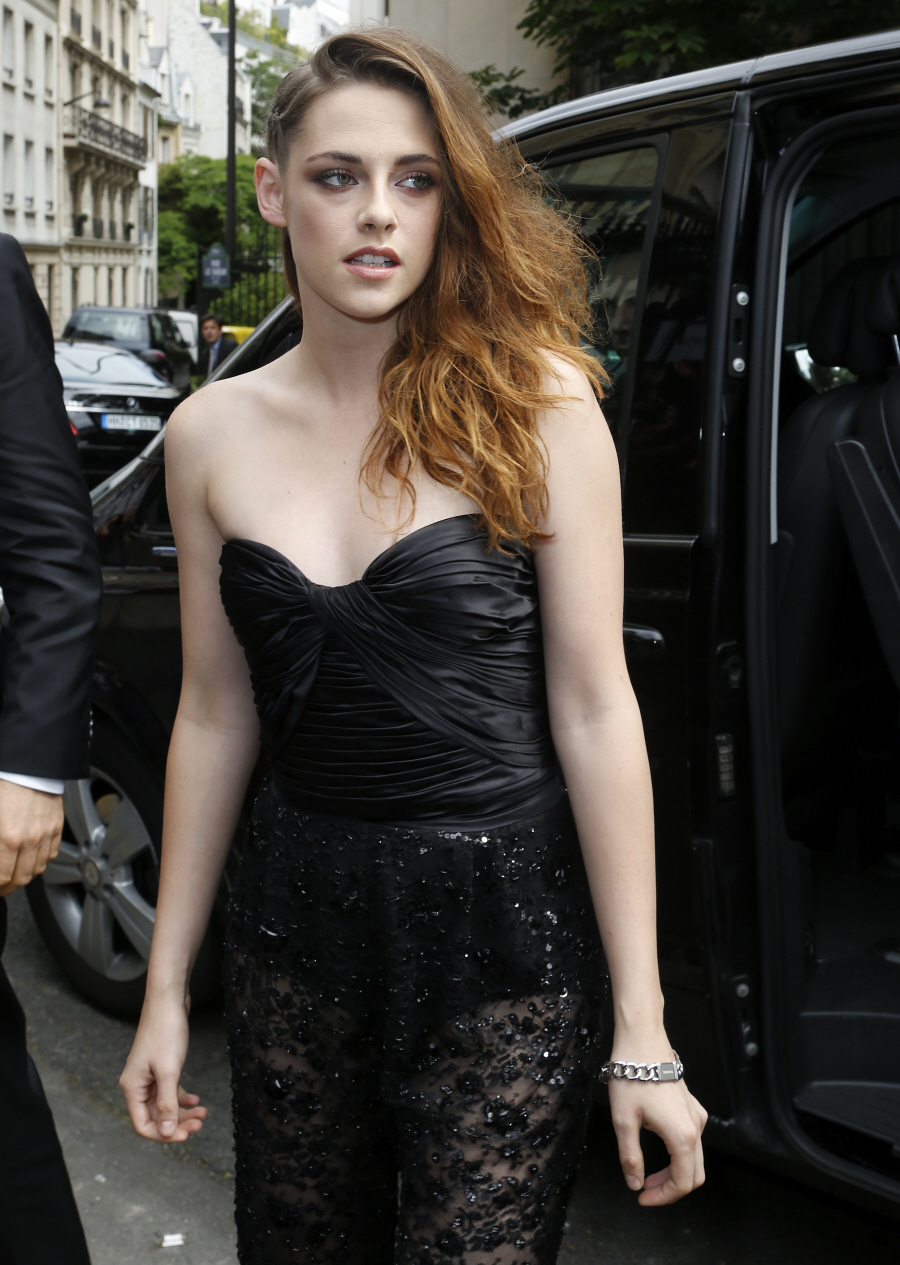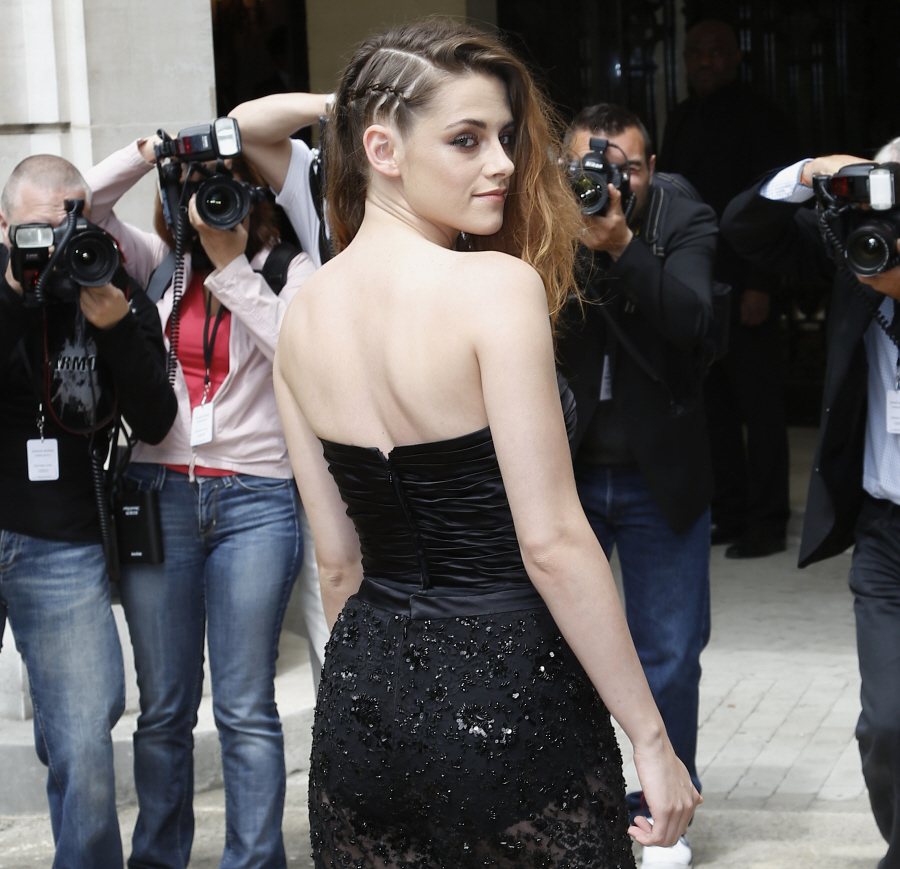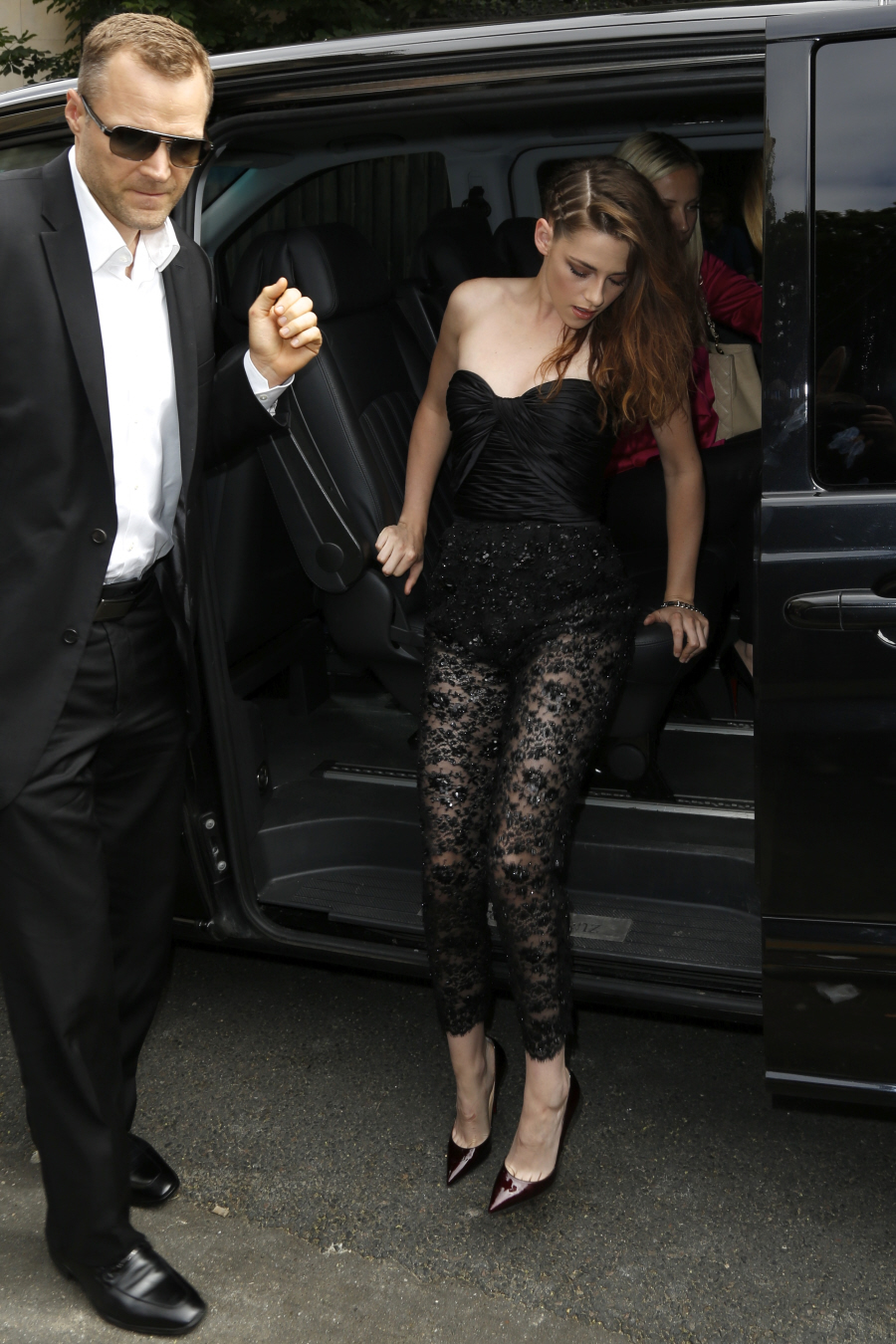 Photos courtesy of WENN.