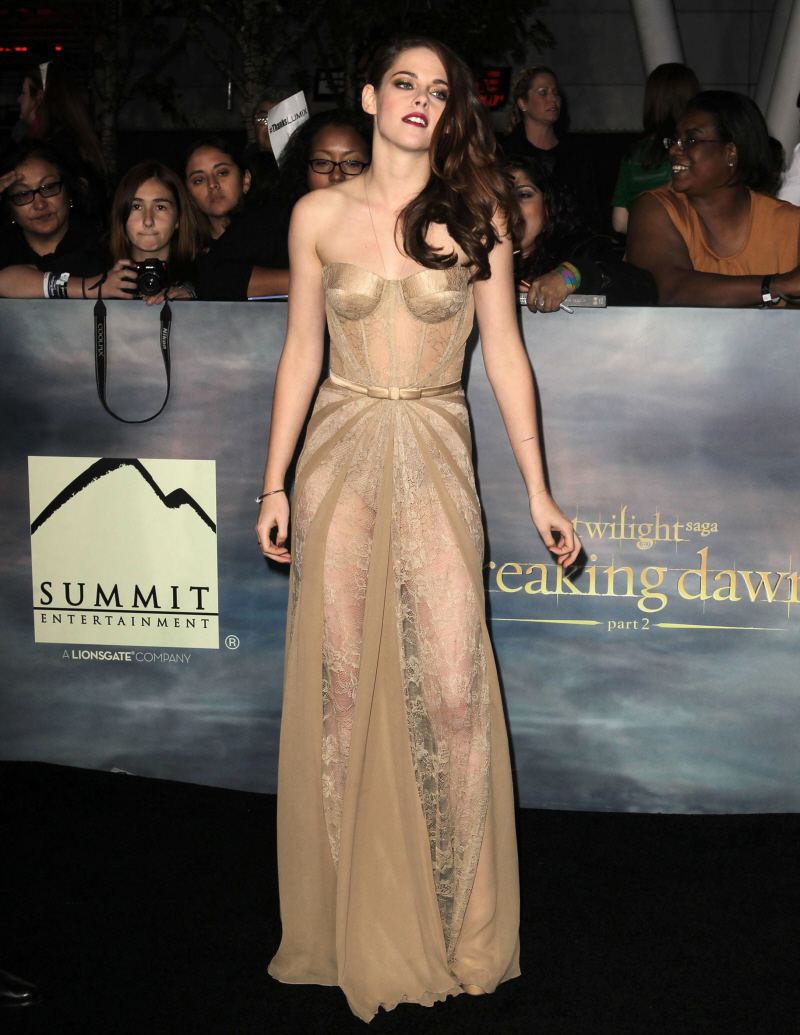 OMG. So much NO. These are some new photos of your sparkly Robsten at last night's premiere of Breaking Dawn Part 2 in LA. Kristen Stewart and Robert Pattinson did pose together, but I can't find those particular photos at our agencies, so I'm just talking about them separately. Just know that they walked the bulk of the red carpet separately, but they didn't shy away from posing together at various points. Meaning that they're together or whatever. God knows. I think Kristen is probably going to break up with him in a month's time.
Anyway, Kristen wore a beige-y/nude Zuhair Murad gown which… dear God. What is her goal these days? I thought her whole thing was "I'm not a trampire, y'all!" In which case someone should have told her to dress slightly more conservatively, perhaps? I'm not saying "lingerie dress = Kristen should be slut-shamed". I'm saying "part of working your Hollywood image is dressing appropriately for the occasion, and given the whole Mini-Coopering-of-a-married-man, perhaps tone down the hooker-wear." The dress is particularly unfortunate from the back, because you have to do a double take to make sure you're not seeing Kristen's literal a—hole. You're not. She's wearing nude granny panties underneath her dress. From the front, the lace also leaves a weird shadow and you have to do a double-take to make sure you're not seeing hairy biscuit too. I'm just sayin'. It's an awful dress. Something nice: her hair looks decent.
Meanwhile, Sparkles wore a custom Gucci suit in checked green. Apparently, he "designed" it himself, at least that's what he was telling media outlets. This isn't even the first time Rob has worn a green suit, or tried to make an "unconventional" suit work. I mean… I get it. It's not the Oscars or anything, so Rob can have fun with his style on the red carpet for a premiere. I think Rob has a lot of potential as a would-be clothes-hanger for good men's fashion – he's tall, he's got good shoulders, he's got a beautiful face. I'm just not sure the green Gucci is a good choice.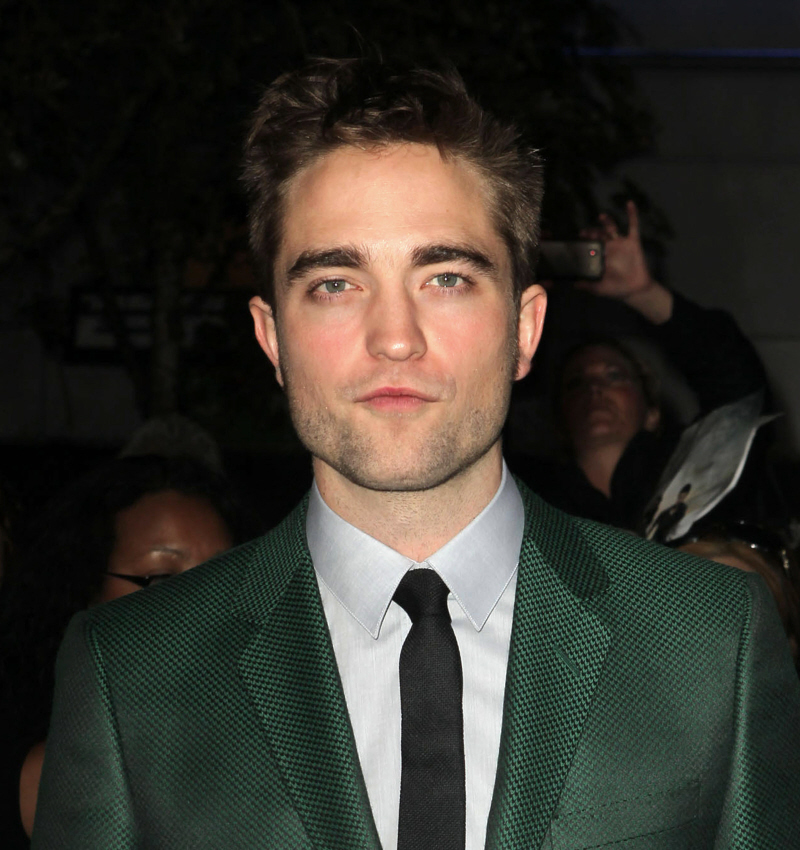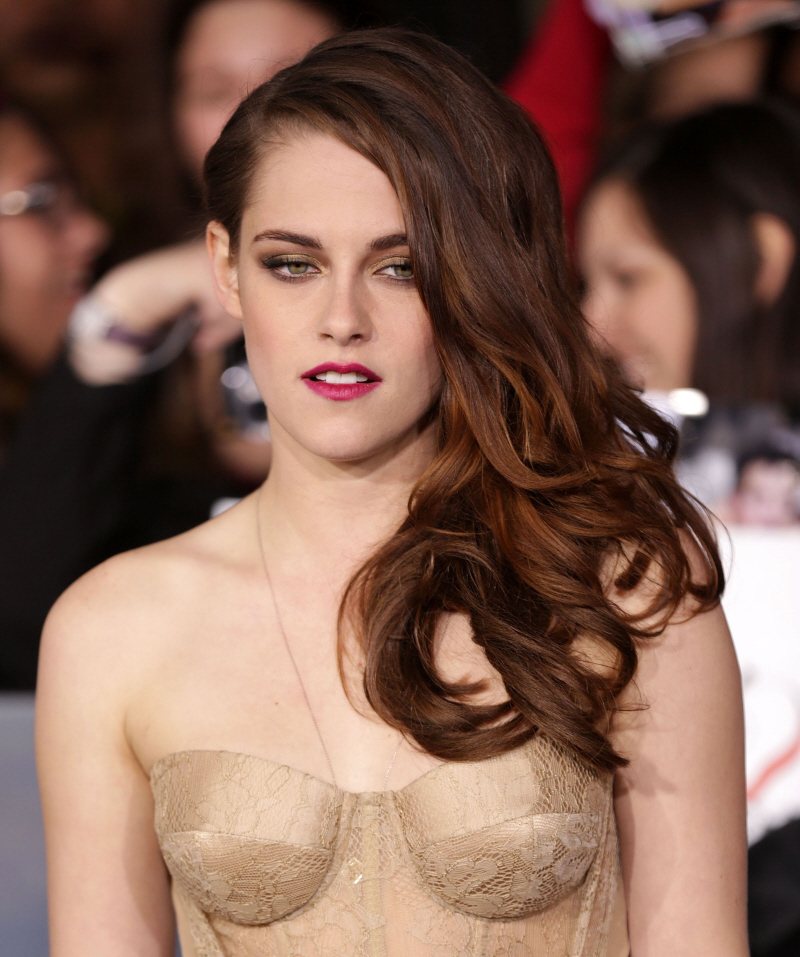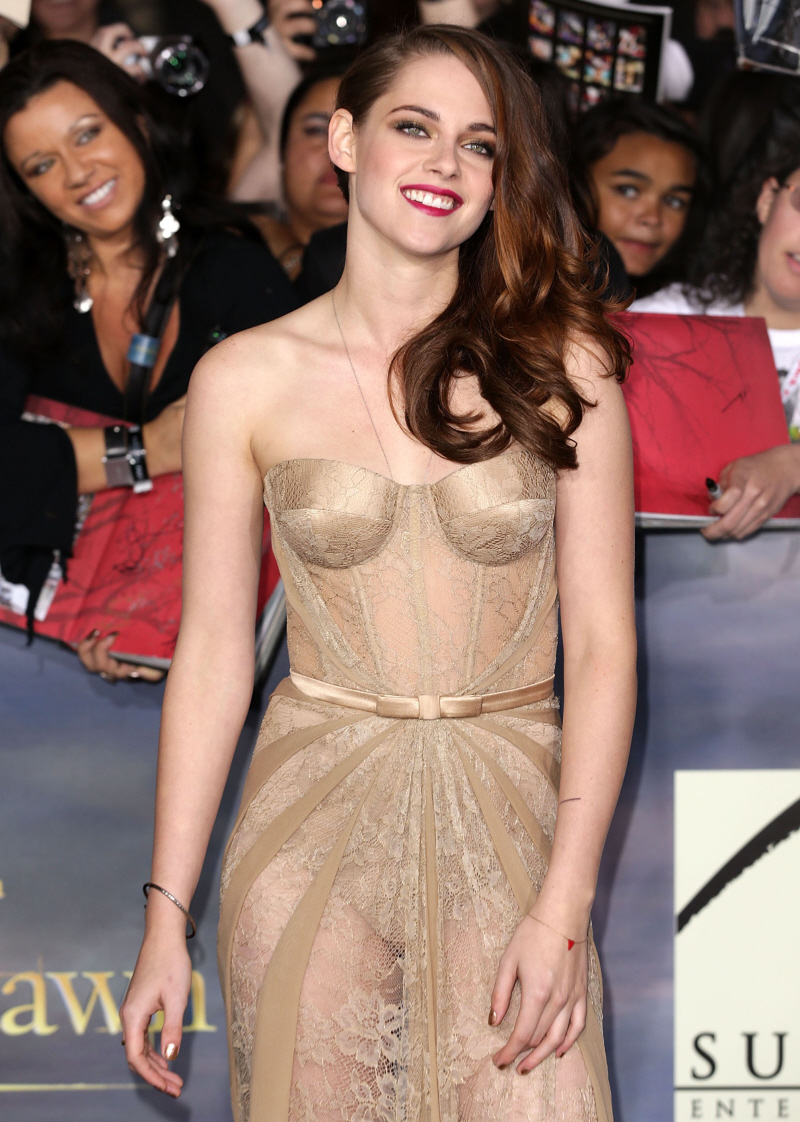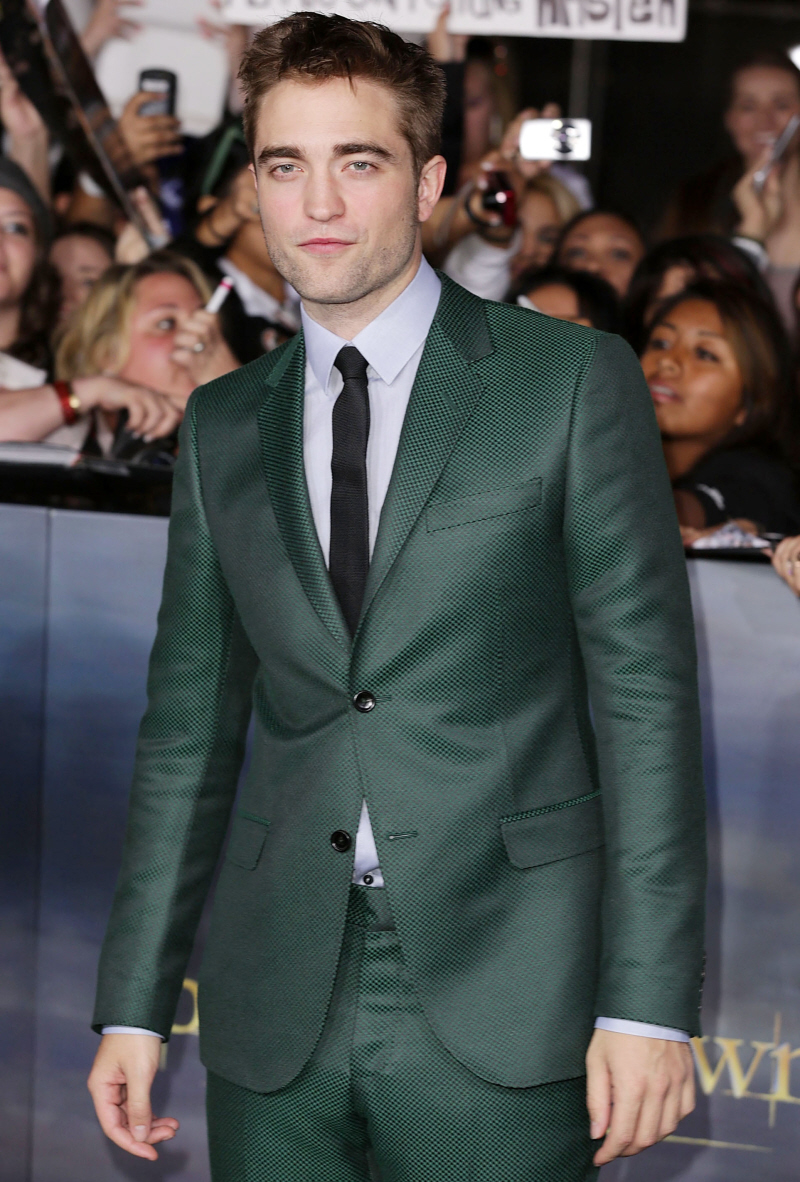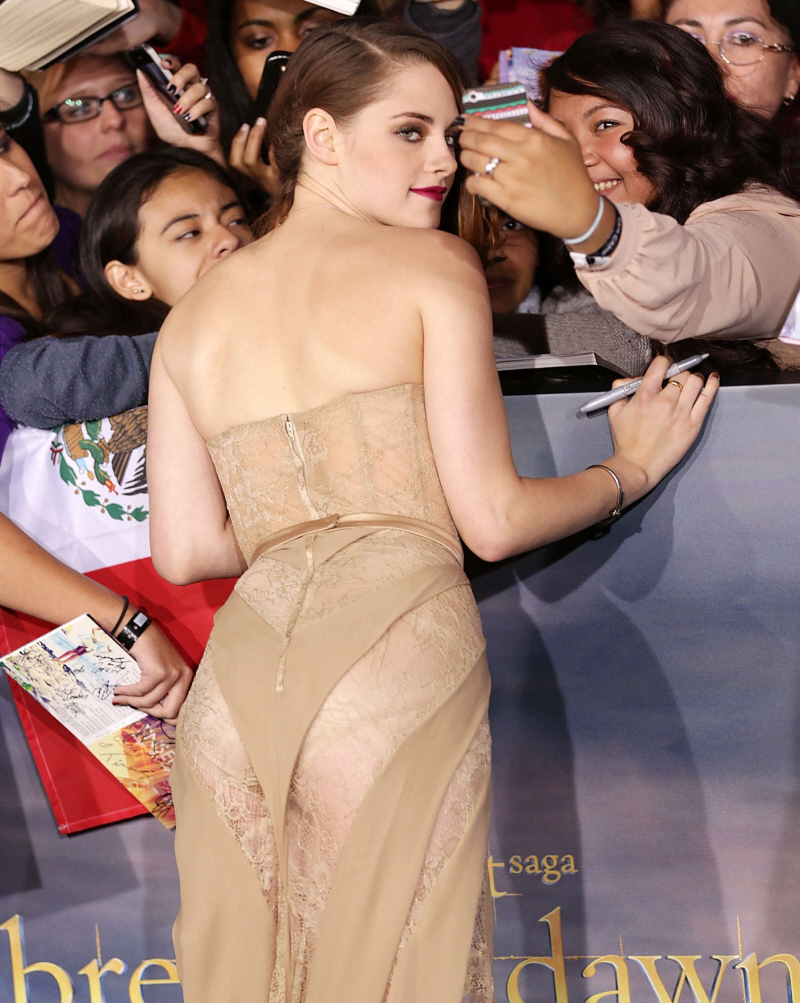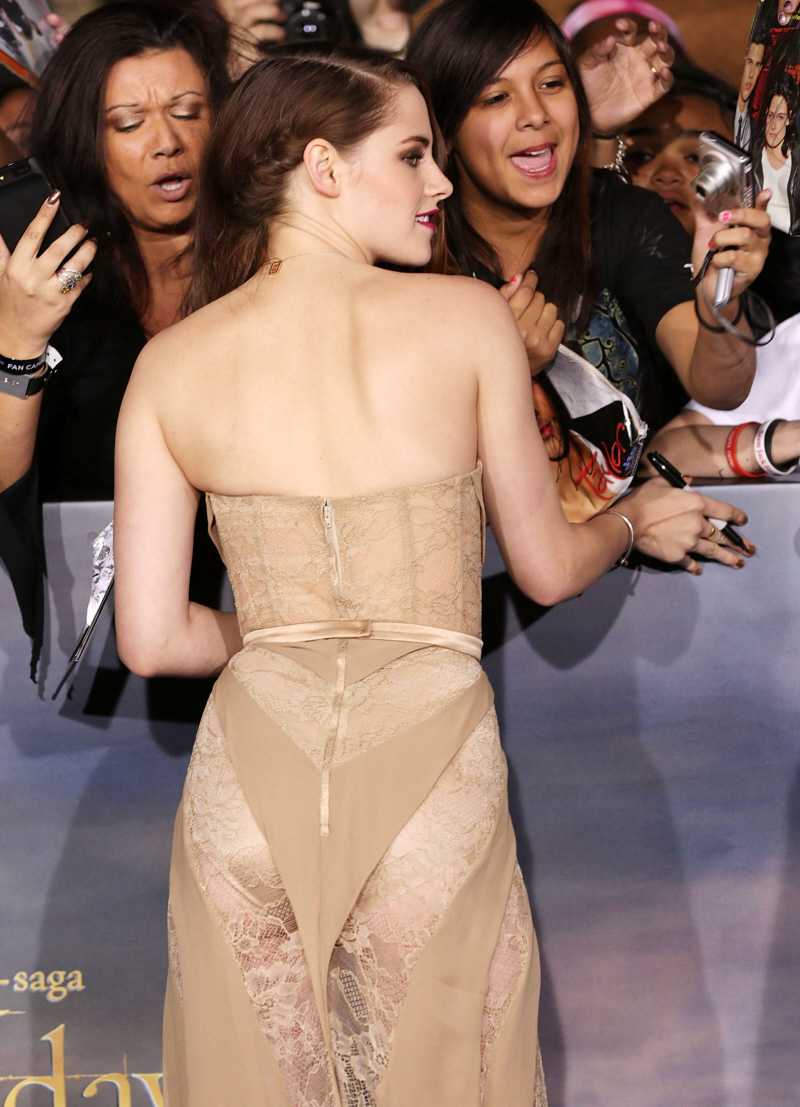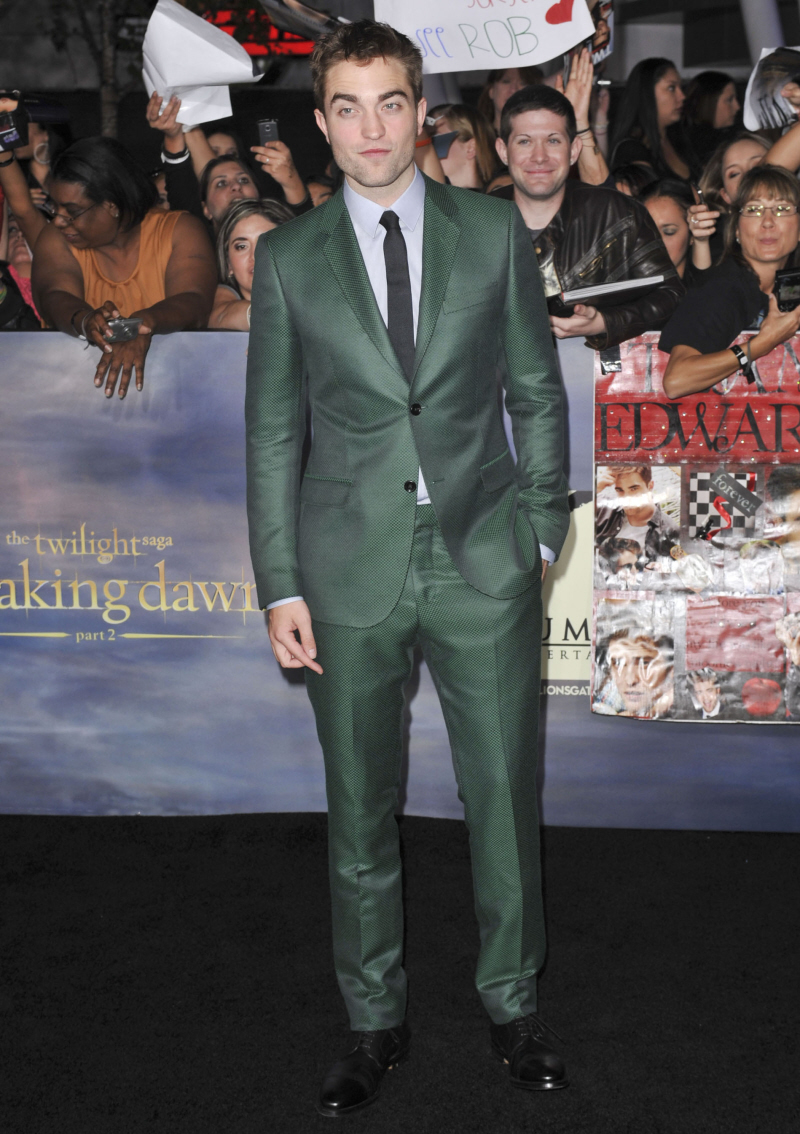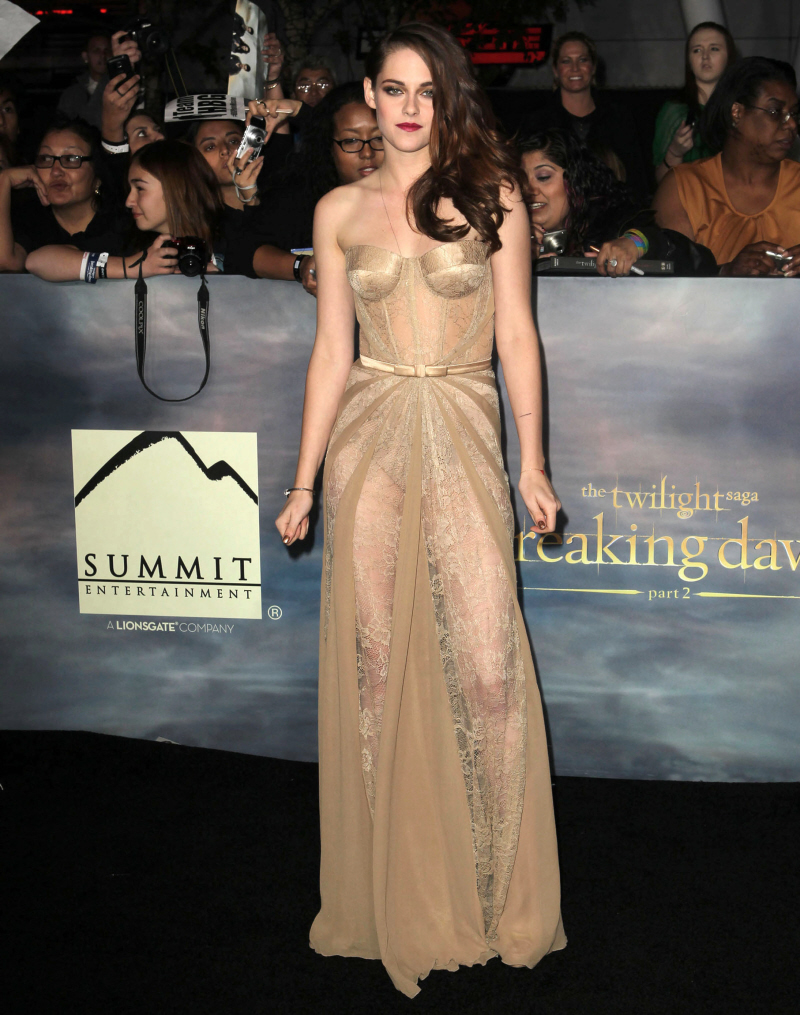 Photos courtesy of WENN.