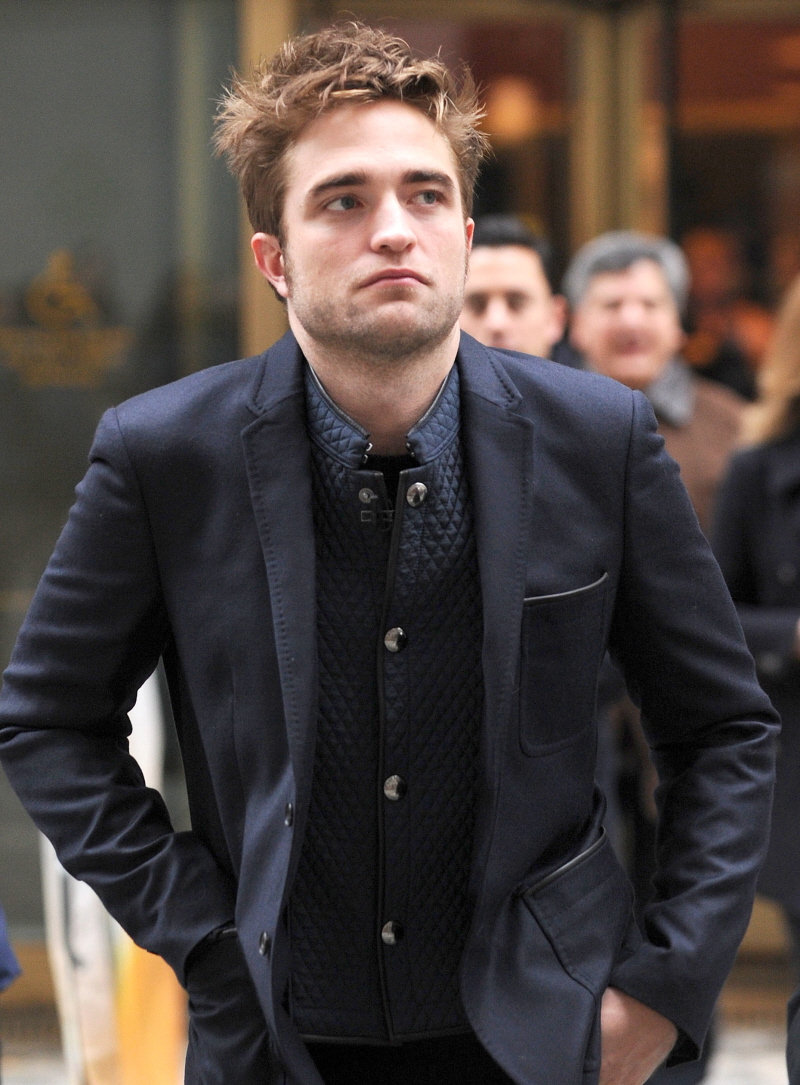 I'm not going to get all worked up about the now-asinine plot line involving Kristen Stewart and Robert Pattinson. They're trying to roll back the past three months of infidelity and recriminations, and now they want to get back to that too-cute-by-half BS of "We're not going to talk about our personal lives! WINK!" What I do want to discuss are the increasing reports and eyewitness accounts about the body language between Kristen and Rob. More than a week ago, People Mag's sources claimed that on Halloween, "They were holding hands, and at one point, he put his arm around her. She [wasn't] as affectionate towards him…Rob was all over Kristen, while she seemed a bit more reserved." Interesting, huh? And now the NYDN has this fascinating story about their body language:
All eyes the other night were on Robert Pattinson, who couldn't keep his hands off his little trampire. Stewart, however, was so noticeably self-conscious about the PDA that it became dinner theater.

"Maybe she's just not that into you R-Pattz." one onlooker joked to his table mates as they all marveled over Stewart's evasiveness. The few diners there agreed that Stewart who famously cheated on her boyfriend of roughly four years last summer didn't reciprocate.

"Move on!" said one spy, who suggested Pattinson should be more like Leonardo DiCaprio, who's well known for loving and leaving lingerie models.

Joined by Sienna Miller, nightlife impresario Nur Khan and Lindsay Lohan's BFF Gavin Doyle, the star crossed couple arrived separately to a dinner party at Graydon Carter's Beatrice Inn.

R-Pattz popped in around 10 p.m. He was nursing a beer and chatting with pals when a casually dressed Stewart, who'd stopped off to change out of the A.L.C. leather dress she'd worn to a midtown screening of "On the Road," arrived half an hour later.

Immediately, diners at a nearby table felt a chill in the air. "She just took his hand off her butt!" exclaimed one nearby diner as Stewart held Pattinson's paw, seemingly to stop it from roaming.

Later, Stewart sheepishly turned her head when he moved in for a smooch. According to a spy, Stewart said: "Don't kiss me."

Despite their chemistry — or lack thereof — Stewart and Pattinson headed uptown to Khan's club The Electric Room after finishing dinner around 1 a.m. On Wednesday, Stewart appeared on "Today" to promote "The Twilight Saga: Breaking Dawn — Part 2," in which she stars with Pattinson.

When host Savannah Guthrie asked Stewart about their relationship, the elusive actress said: "I'm going to let people watch whatever little movie they think our lives are … keep 'em guessing, I always say."
The #1 Rule of Girls Who Cheat on Their Boyfriends and Publicly Grovel Until the Dude Takes Them Back is "act like you want to be there." You know? Put your back into it. Make the effort. This actually makes me question A) how much "convincing" Kristen had to do to win Robert back (I bet "not much") and B) just how spineless Robert is. I mean, we've all seen these relationships, and I'm sure some of you have even been in these relationships. Where the dude is really, really into a girl and she barely gives a sh-t. Where the dude is just horrible at reading the signals, and he has no clue that the girl just doesn't want to be around him, doesn't want him to touch her, doesn't want any of it. Robert Pattinson = Jessica Biel.
I kept hoping that Rob would end up dumping Kristen after the promotional tour for Breaking Dawn Part 2 is over, but I think we need to entertain the possibility that Kristen might do the dumping. I think she screwed around with Rupert Sanders because she was (subconsciously or consciously) looking for a way out with Rob. Poor Rob. Poor Kristen too – if she's THIS over it, she just needs to end it.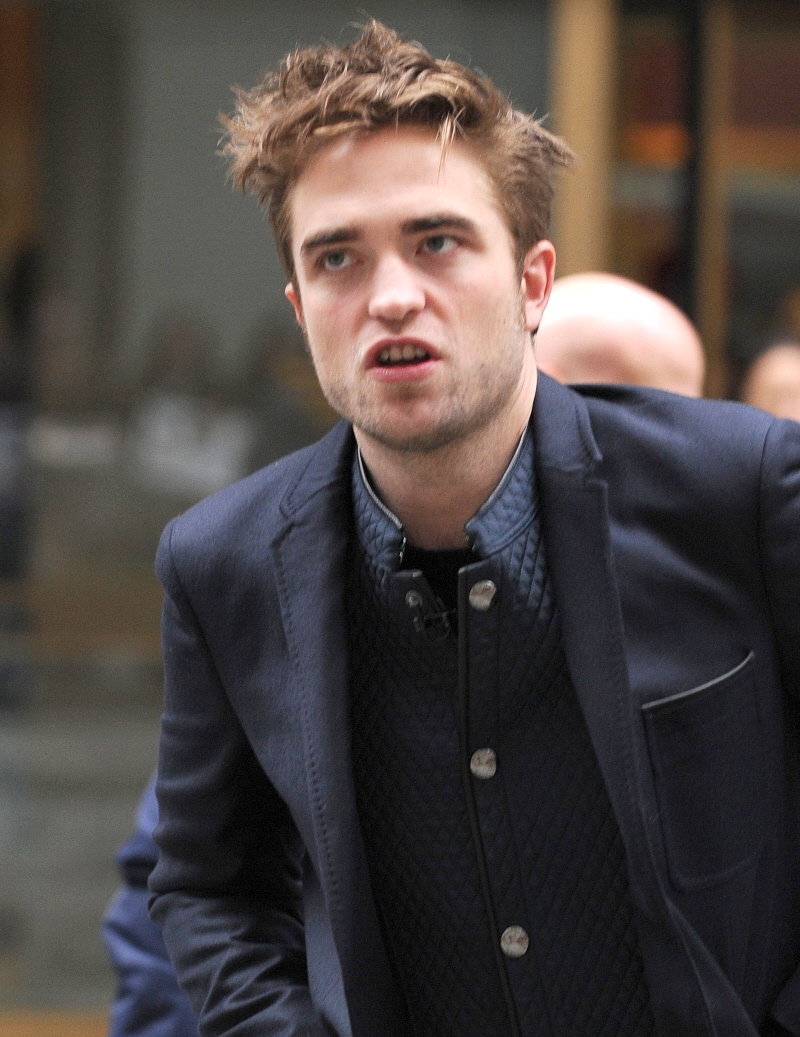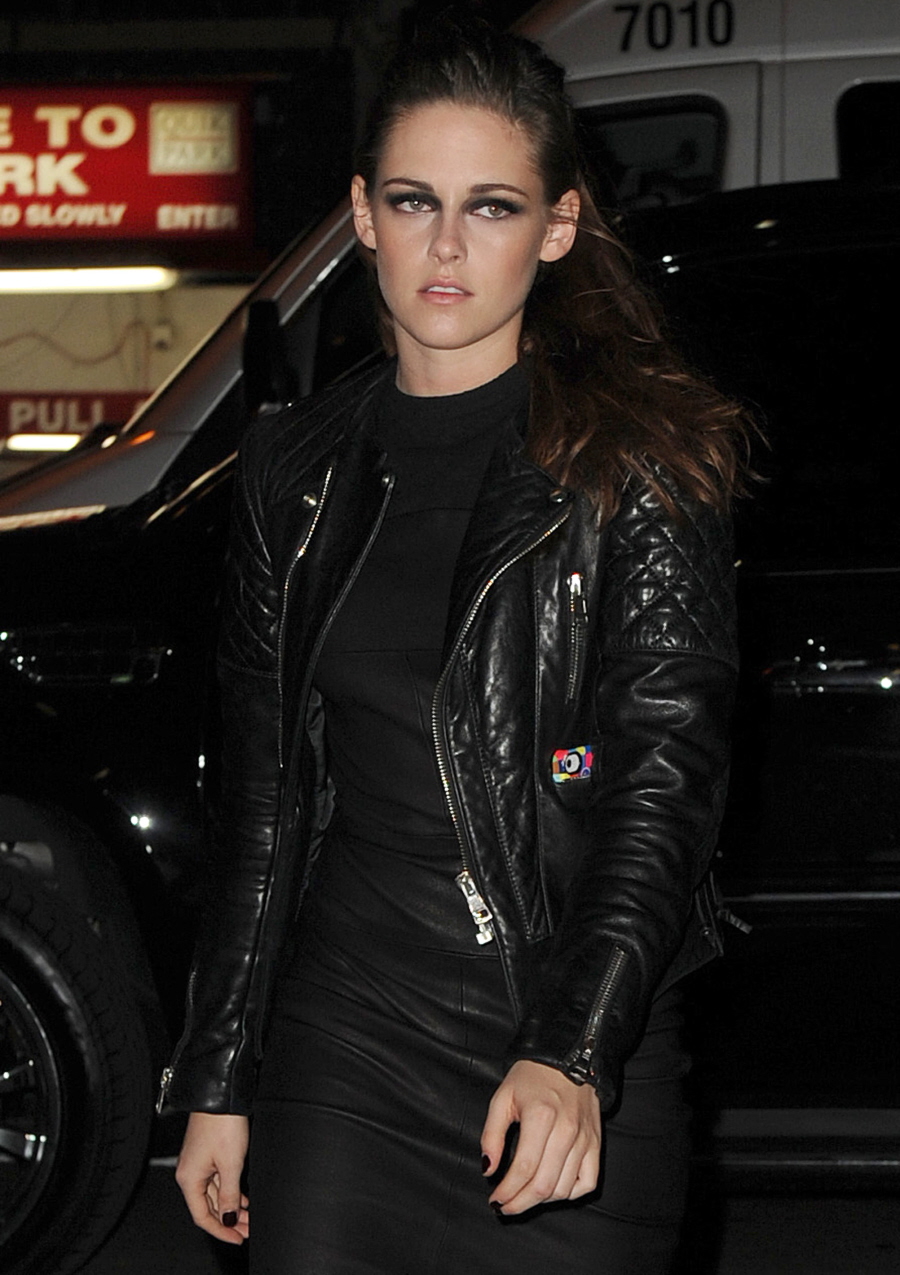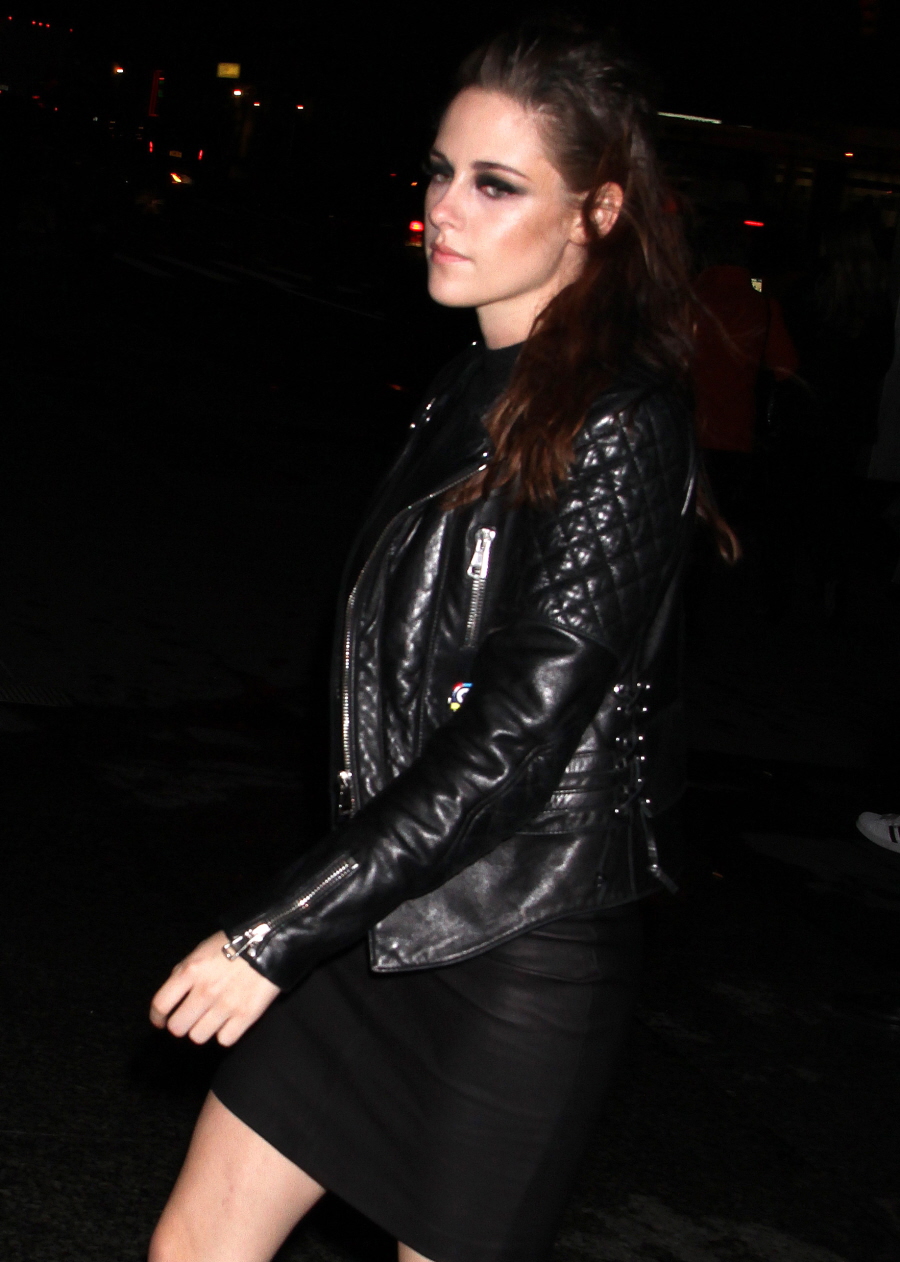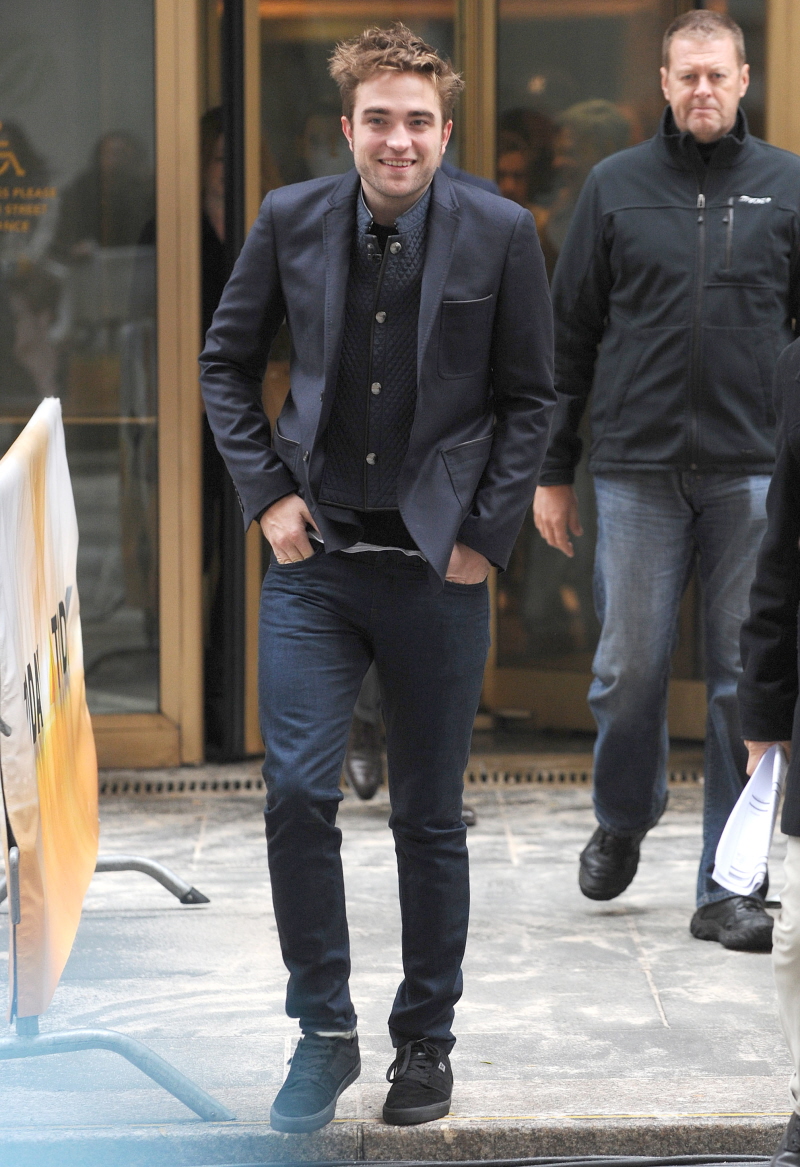 Photos courtesy of Fame/Flynet.