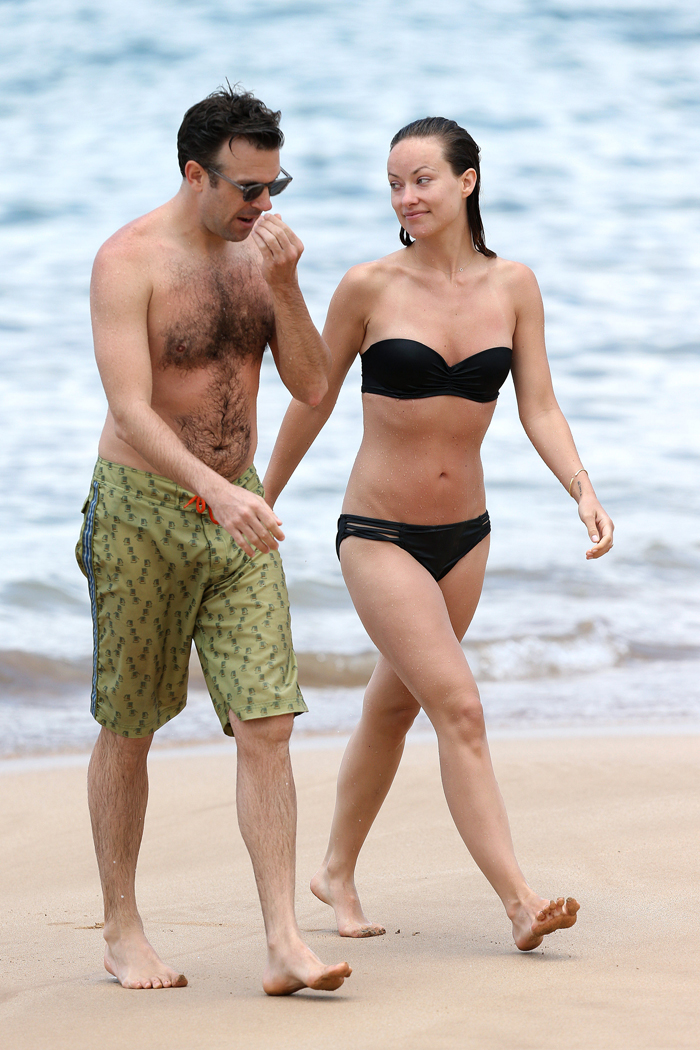 As bland as I find Olivia Wilde and Jason Sudeikis to be as a couple, I must admit that they give good TMI, which is nice if you're into that sort of thing. Jason is featured in the August issue of Elle (the one with Amanda Seyfried's talking vagina on the cover), and he's either very compatible with Olivia as far as their tendency to overshare goes … or he's playing catchup games. Their future marriage could get interesting in the press is all I'm saying.
Thus far, Olivia has told the world that her ex-husband killed her vagina but that she and Jason enjoy "sex like Kenyan marathon runners." Olivia has also developed quite a habit of chatting up Jason in general while also publicly fretting that she'll lose him if she fails to be successful in acting. Well, Jason is getting ready to overshare too, so buckle up, boys and girls: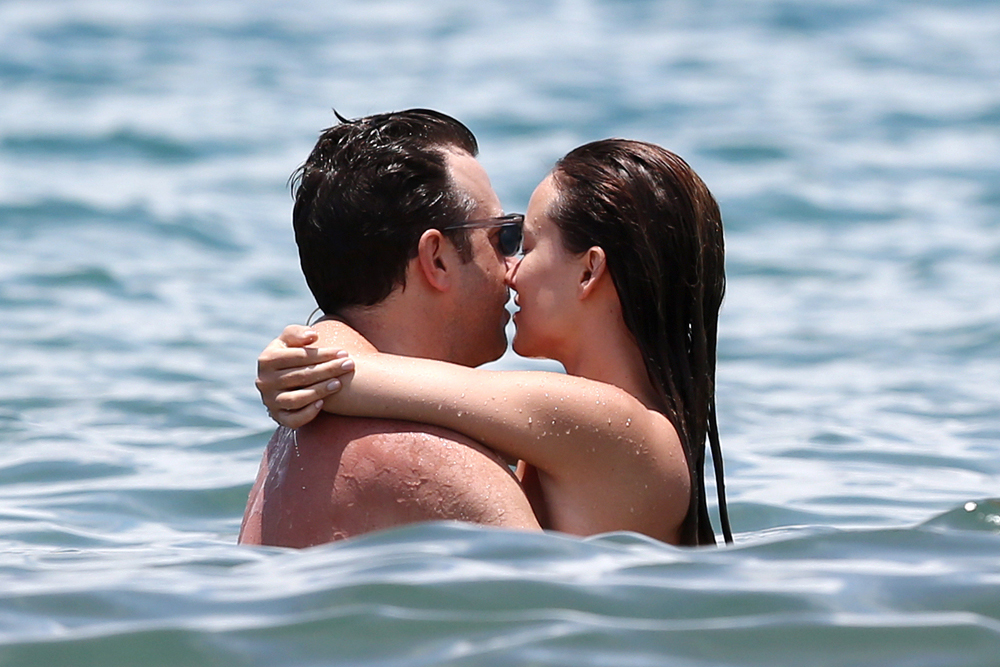 His college crush on Ellen DeGeneres: "It was 100 percent for real. It was the gorgeous blue eyes. And she's hilarious. That's all it takes for me."

His love story with Olivia: "I mean, what better story than meeting the girl of your dreams, sweeping her off her feet, and then being strong enough to carry her out? That's my story."

How he stays fit: "A lot of it comes from tiny things, like not eating barbecue sauce with my pizza at two in the morning. I think it's all a manifestation of being happy and wanting to treat myself well. The truth is, I'm not getting up an hour earlier and walking on a treadmill. I have the greatest workout partner in the world. And you don't need a gym membership for that kind of workout."

Which is scarier, "SNL" or first-time sex? "Probably sex. [Laughs] I wasn't as concerned that my parents were going to walk in in the middle of my first sketch. There are security guards there. That's a big part of it."

When's the wedding? "Maybe next spring. We have jobs lined up. Our friends work in the business. We have to find a perfect venue. It starts there. The where is first, then the when and the who. The why and what we have on lockdown."
[From Elle]
Yeah, Jason Sudeikis has a decent body, but he's probably telling the truth about not going to the gym because he's not all torqued out. Maybe he and Olivia are really telling the truth about their "marathon" sessions, but I tend to think they're merely flattering each other in public as a form of foreplay. While I'm happy for them and their amazing sex life, I also don't see the point of spending hours doing it. I mean, sure, it's fun, but there is such a thing as going too long. At a certain point, one realizes there are other things that need to be done with all that time … like dealing with life itself.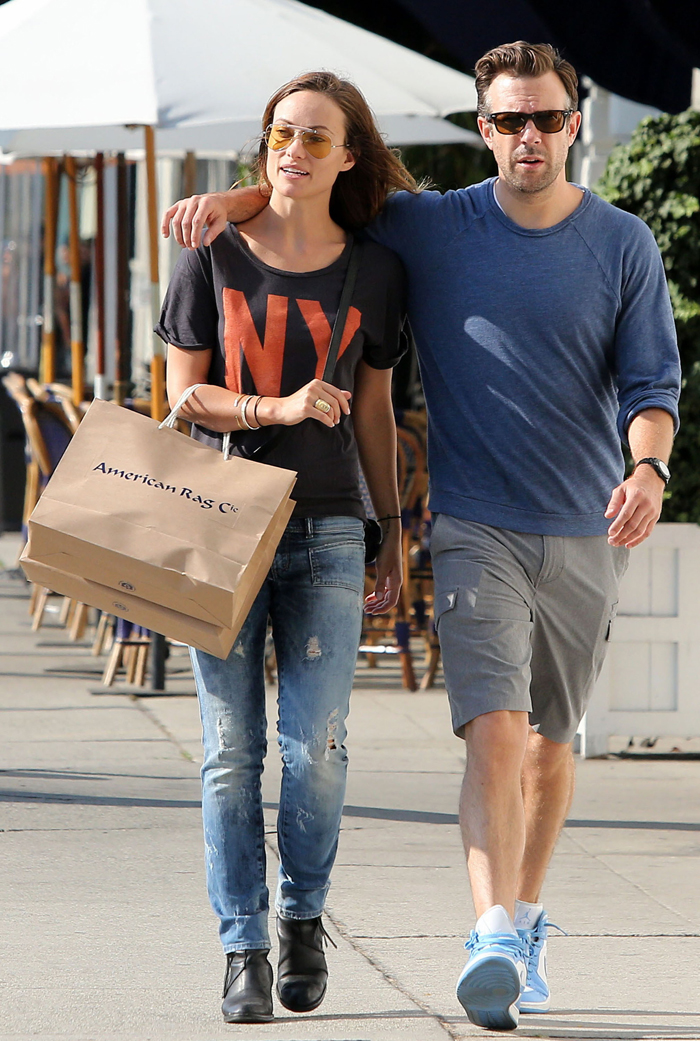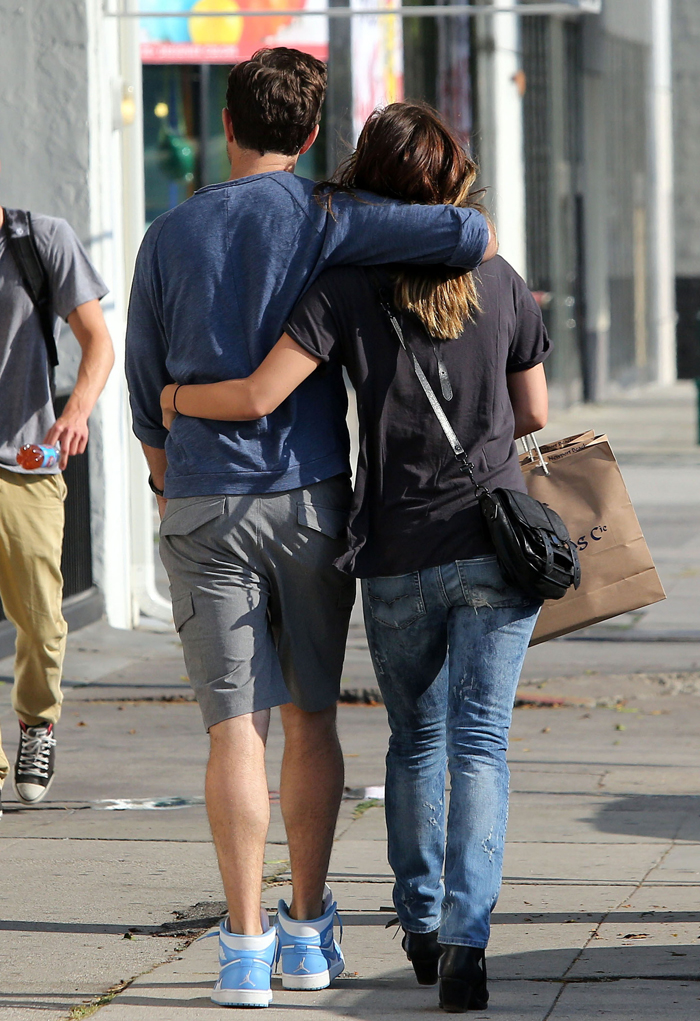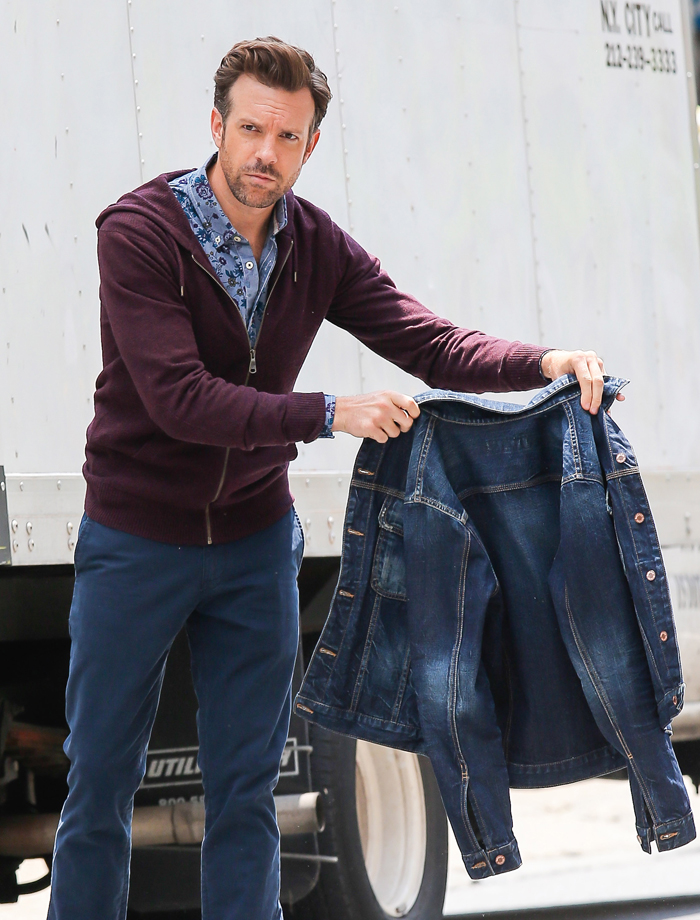 Photos courtesy of Fame/Flynet