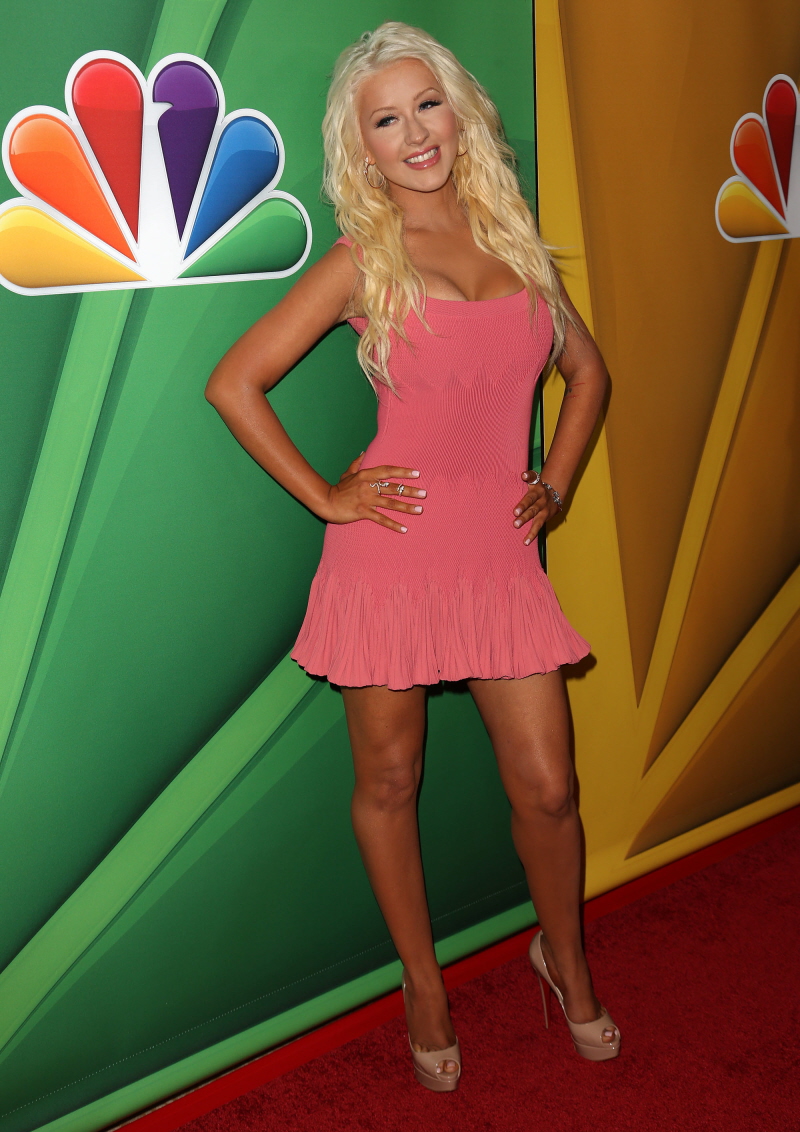 For about two years, it really seemed like Christina Aguilera had sort of given up. She gained weight, she was a public, drunken mess, she flubbed the National Anthem, she passed out at Jeremy Renner's party, she didn't wear panties to Etta James' funeral, and so, so much more (that was just the stuff I remembered off the top of my head). Maybe it was just a really bad phase after her divorce. Maybe Christina just drowned herself in booze and clown makeup. Whatever happened, I guess it's over because these are photos of the new and improved Christina at the NBC upfronts over the weekend. Look at how tiny she is!
Granted, we had an idea that Christina was spending some of her "time away" from The Voice losing weight – we saw photos of her in June where she looked like she had lost a notable amount of weight. But this kind of weight loss does seem to have happened… quickly. Right? Is anyone else thinking "coughcoughlap-bandcough"? Granted, I should have been more prepared for this. A new music video was released last week for Christina's duet with Alejandro Fernandez, and she was showing off her new body there too (if only I had watched this last week):
Blah. Maybe this just proves that Christina and Snooki are the same person. "Snooki" lost a lot of weight recently too.
Meanwhile, Christina is coming back to The Voice and I guess that means Shakira is out. Aguilera, Adam Levine and Carson Daly did a live chat with HuffPo about the new season, which you can read here. Here are some highlights:
Aguilera on Blake Shelton: "I understand that I'm coming back to the Blake Shelton Show … We laugh all day. It's always fun to press our buttons, see the person, get 'em on our team … We want them to win, but we can all agree it's the contestants that do win at the end of the day. Blake keeps it funny with his trophies."

She makes sure to put Shakira in her place: "I was happy that someone filled the spot for a second, I had to step away … Thank god for Shakira, she did a beautiful job, she has sweet, lovely energy. And Usher came and stepped up with a lot of creative stuff."

Leaving The Voice for a season: "I cannot live in front of the camera 24 hours a day. I have to take breaks and stay connected with myself, I think that's important so that you can be your best on camera. I'm a mom, when the cameras go off I put on sweats and a t-shirt and I'm mom. He starts kindergarten in the fall so I'm excited about that … I wanted, for myself, have a moment … I've been on a really incredible journey the past six months, I feel revived and renewed."
Wait, I thought she took a season off because she wanted to work on other projects? Wasn't that the rationale she used at the time, that she wanted to promote her album and do some touring or something? And six months later, we realize that we barely saw her at all and she didn't promote that much and so the whole coughcoughlap-bandcough theory is making more sense.
PS… Her makeup looks so much better too, right?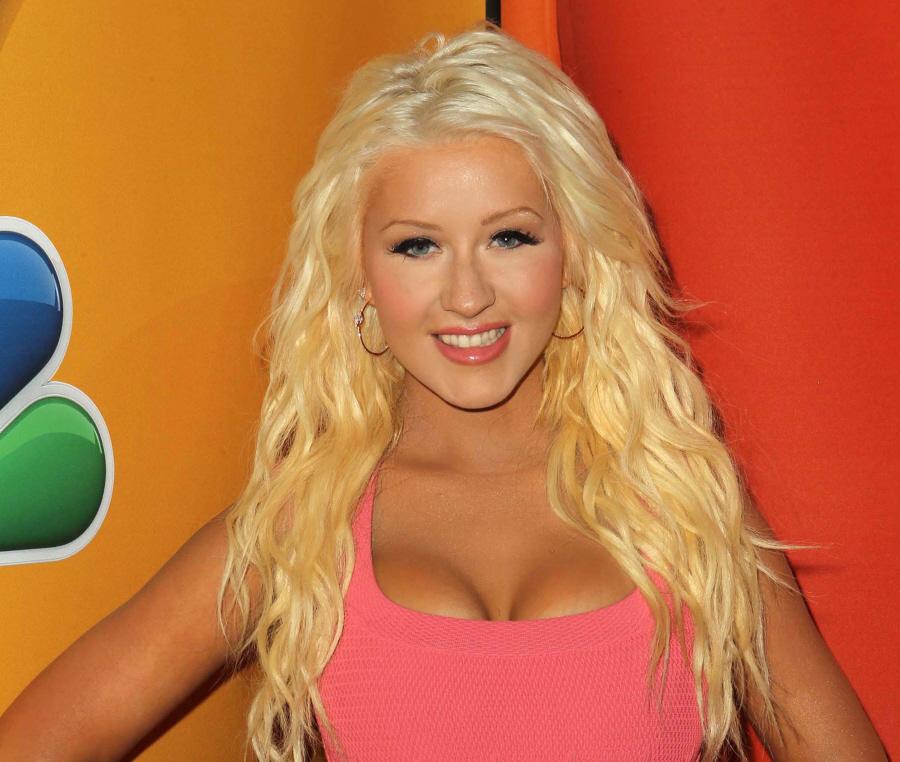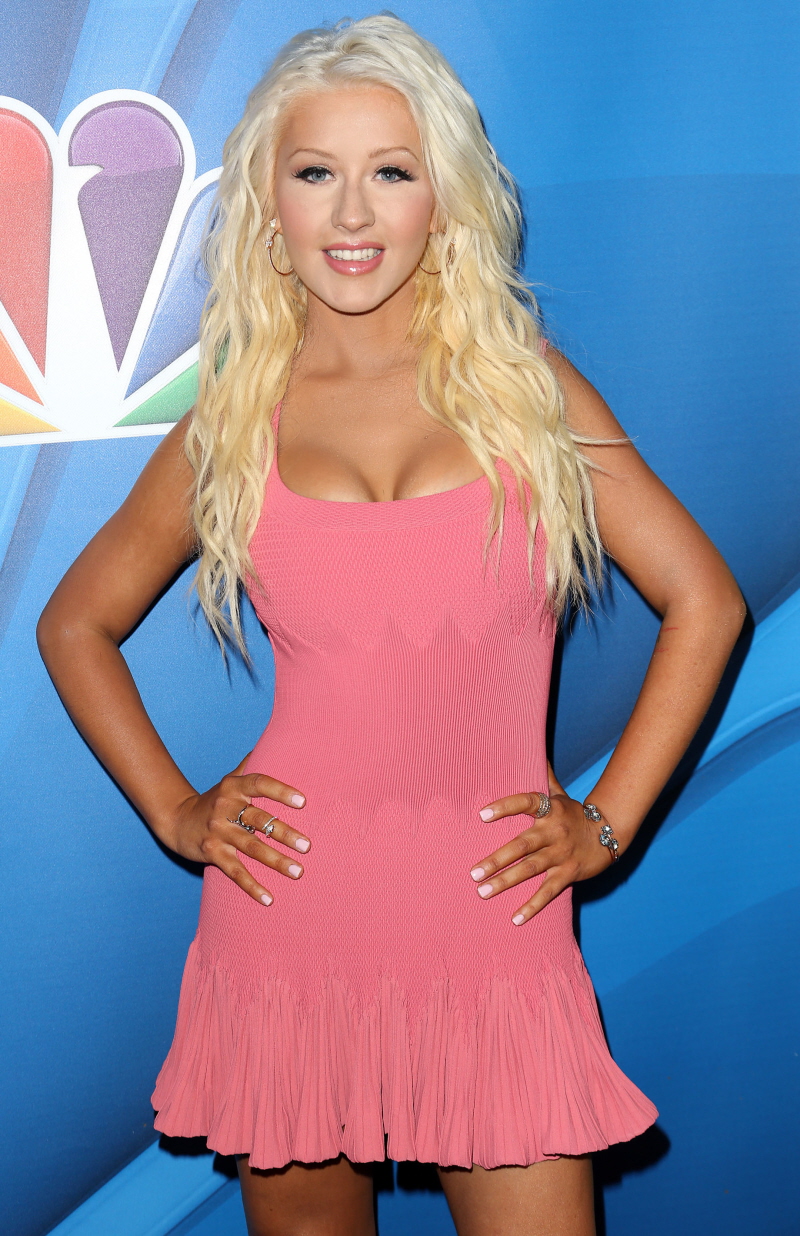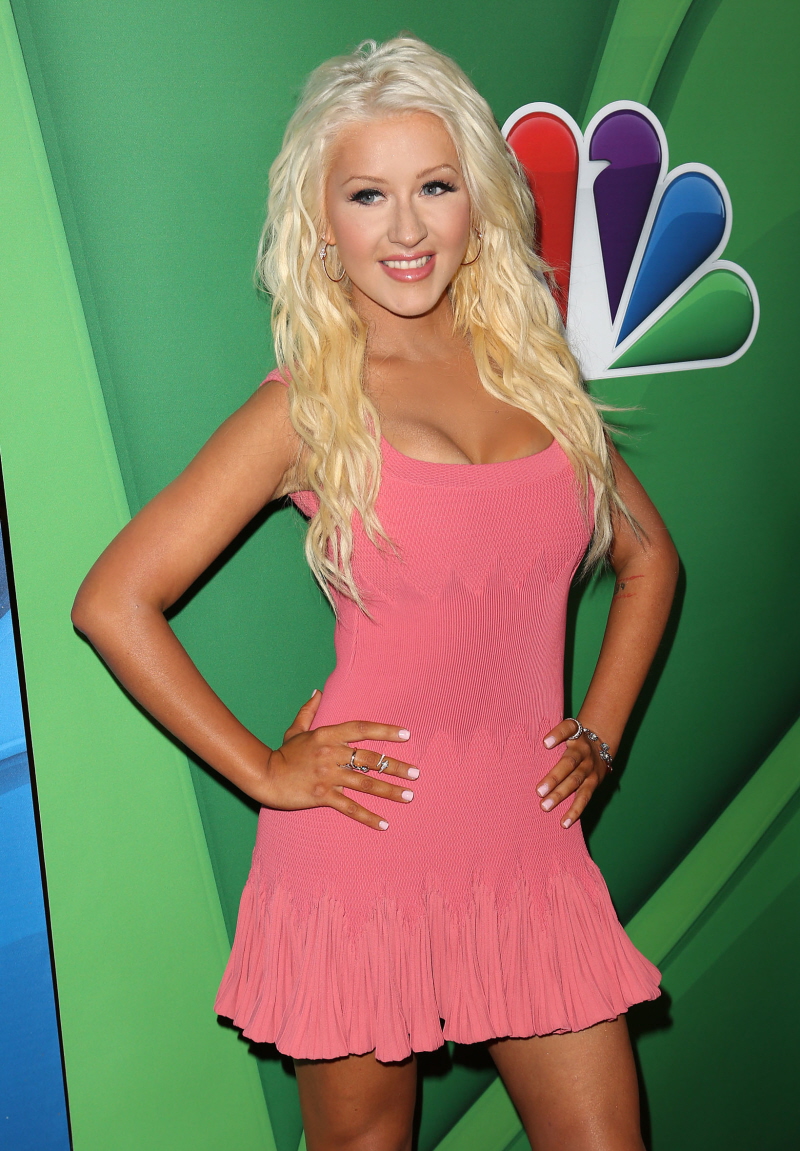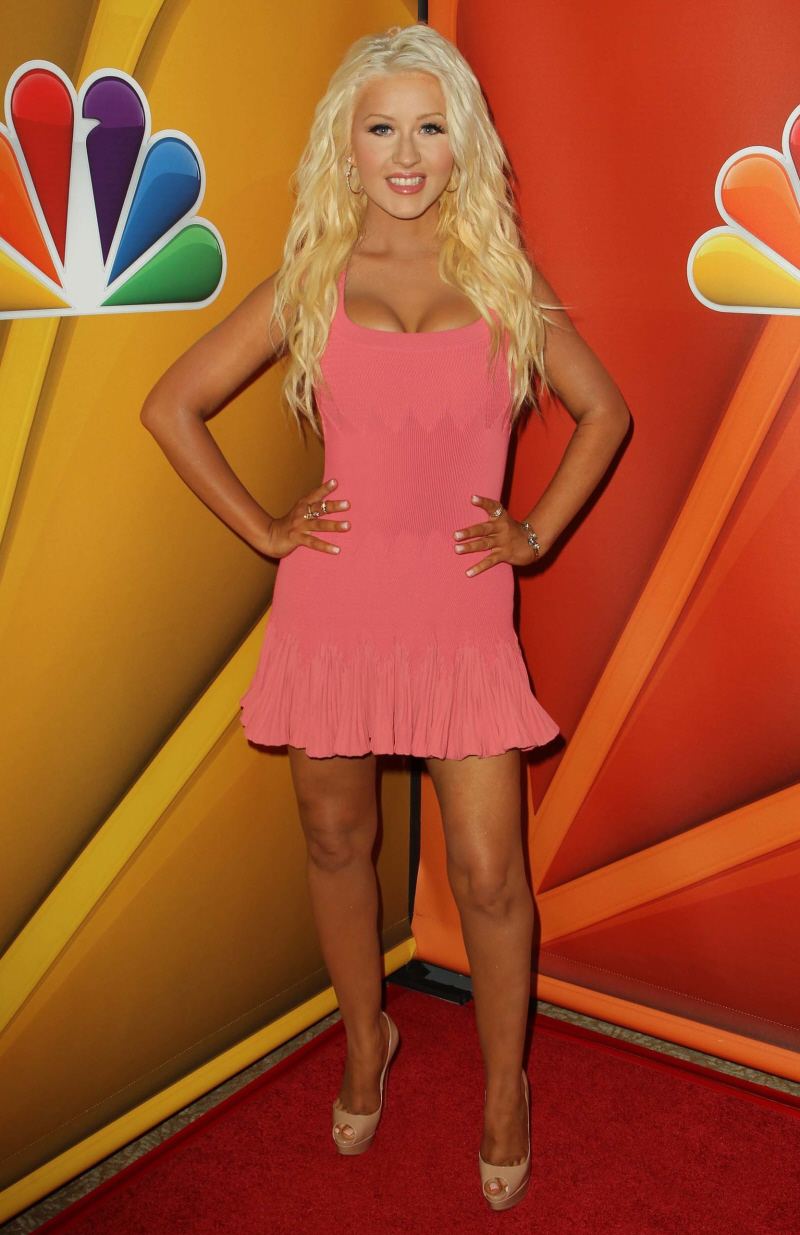 Photos courtesy of WENN.