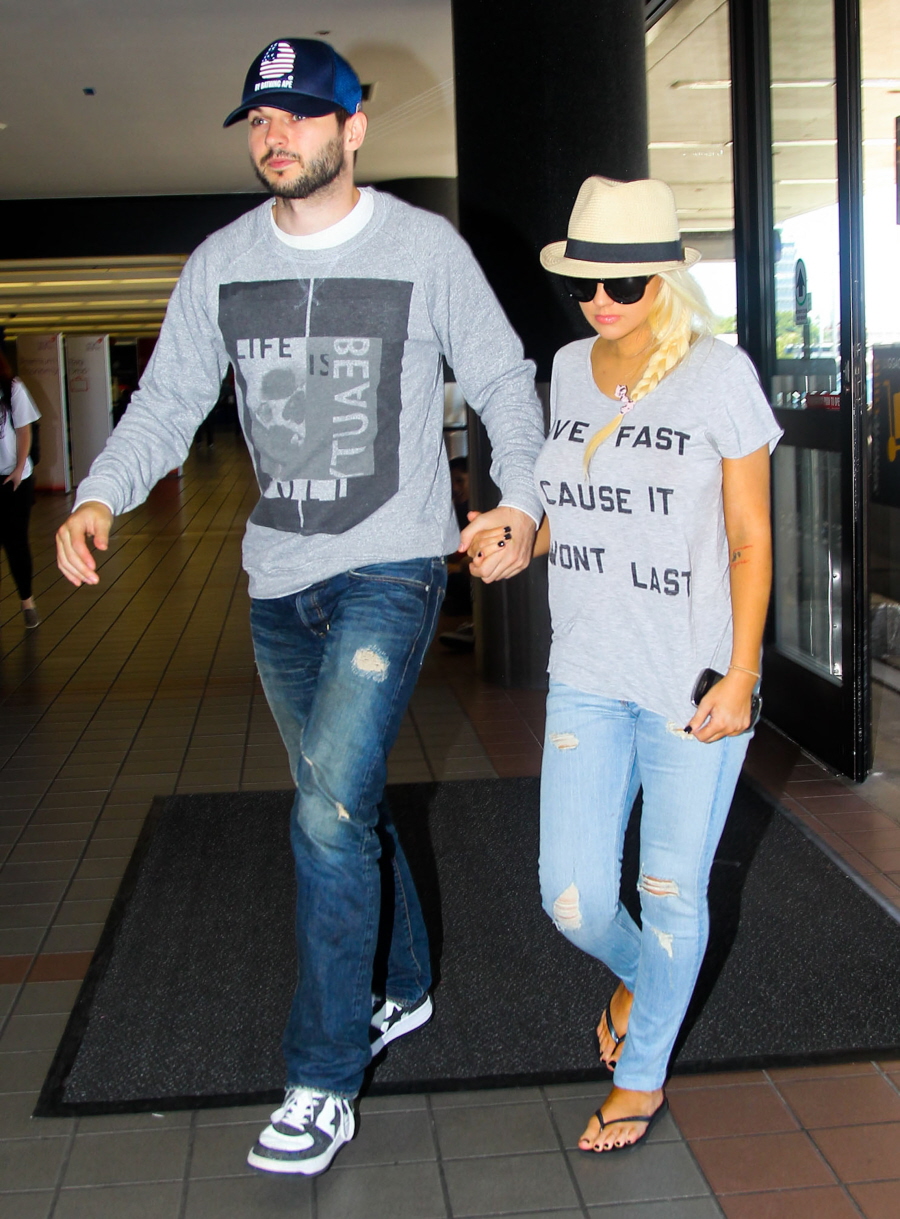 Here are some new photos of Christina Aguilera and her boyfriend Matt Rutler at LAX over the weekend. I actually think Christina has been making an effort to not get pap'd and not show up on every red carpet lately, so these photos feel like the first time I've seen her in a few months. I know, I know – she recently made an appearance on The Voice or something, but I don't watch that show. Let's see… she was on The Voice last week, showing off her new figure – you can see a photo here. Christina went on hiatus from The Voice this season to work/promote her new album, but she will return for Season 5, which will begin airing this September. Christina reportedly scored a contract of something like $17 million. Is she really worth that much? RLY?
Christina has definitely lost some weight since I've seen her last. Good for her. I guess at the end of the day, she wasn't so proud of her "curves" after all. I told you that would happen. But I'm pleased that she seems to be less of a drunken mess, which is what I think the weight gain was really about: empty liquor calories. Xtina wore a t-shirt that reads "Live fast cause it won't last". I don't get it. Is this along the same lines as "You might as well drink, party, do drugs and damage your body because you might be hit by a bus tomorrow"?
Last thing – you notice her unnatural orange skin even more when she's standing next to someone without a vat of fake bronzer and foundation seeped into every pore. Gross.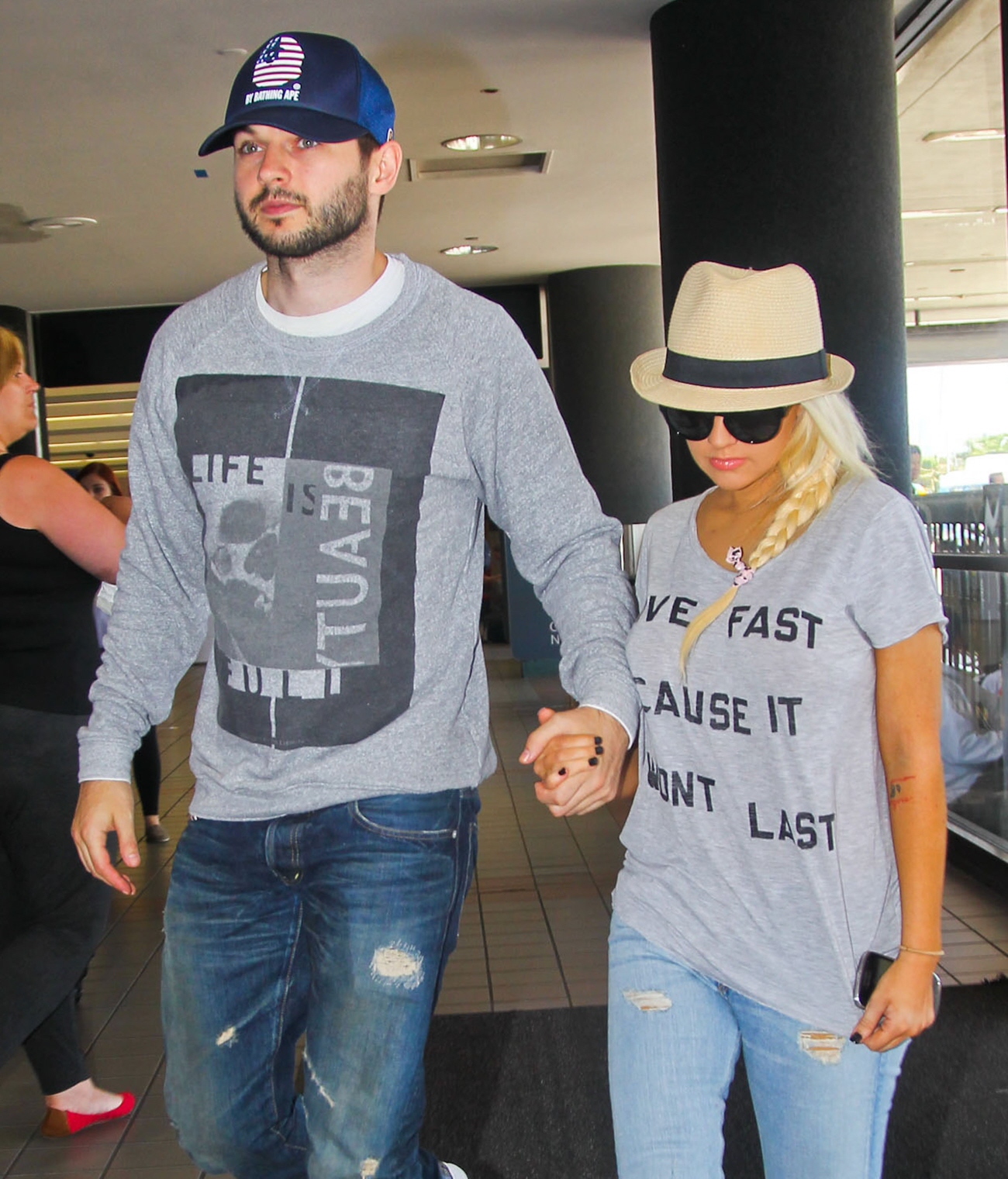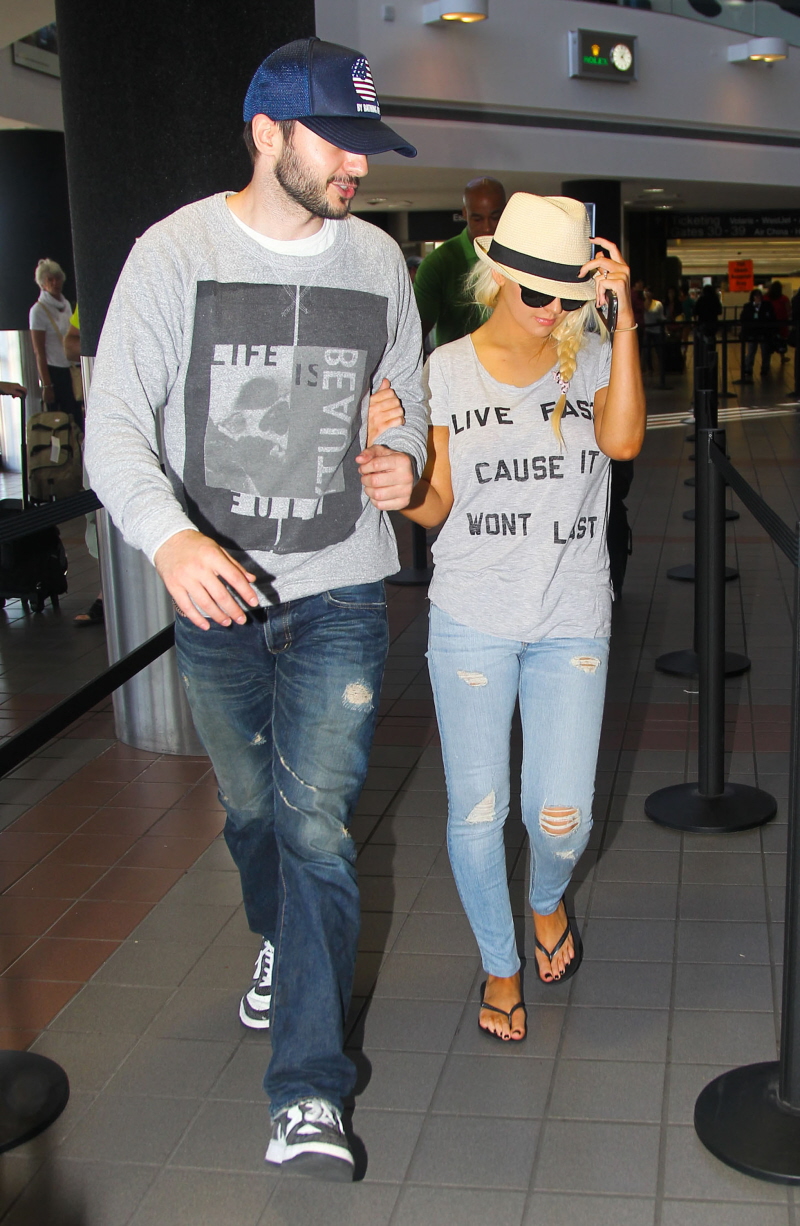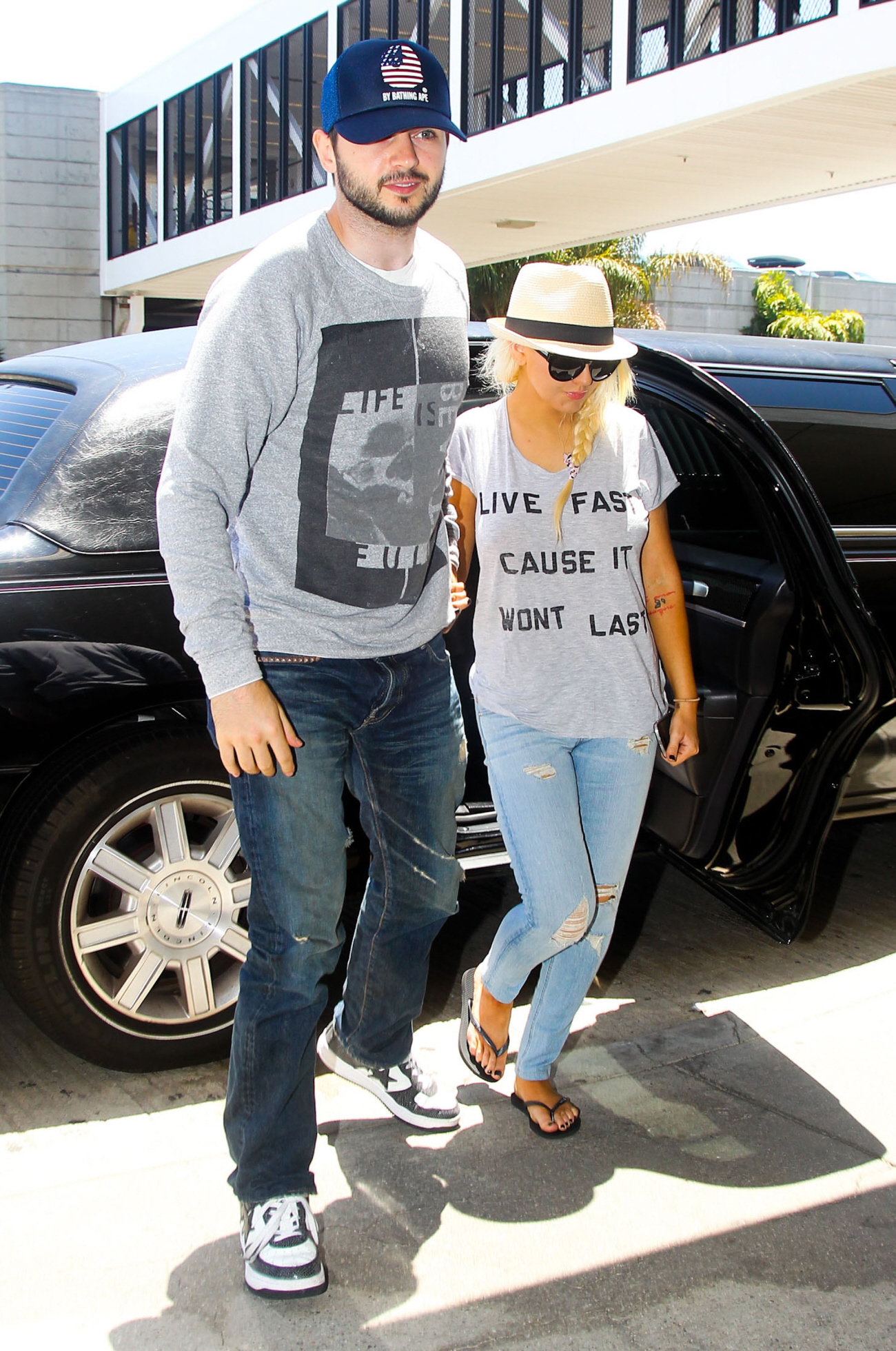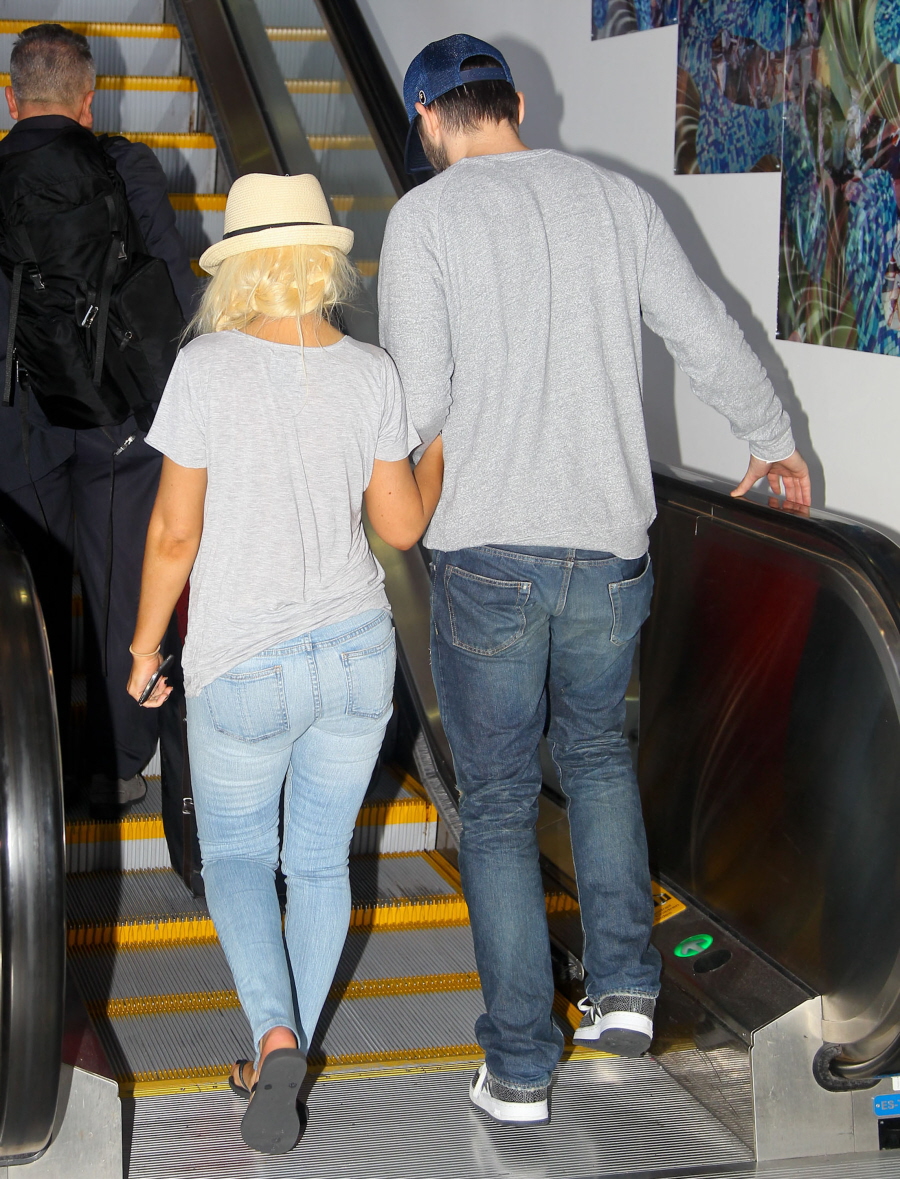 Photos courtesy of Fame/Flynet.