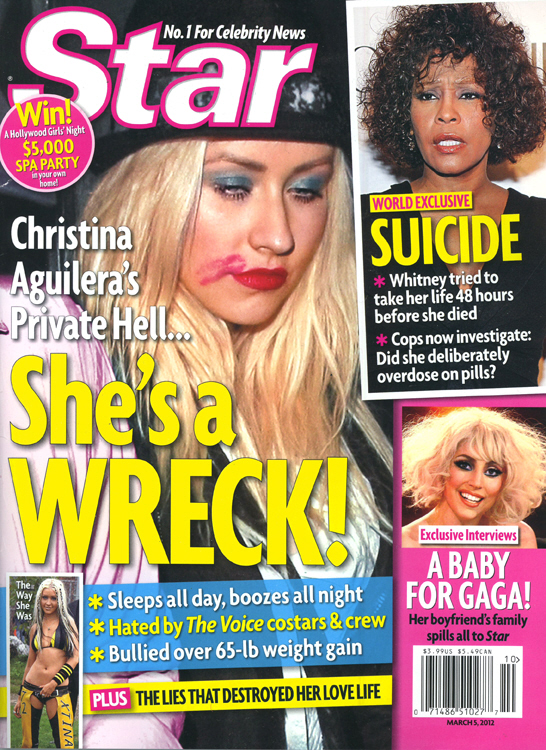 I do not know if this Star Mag cover is a Photoshopped image, or if someone just snapped a photo of standard-issue Christina Aguilera after a night of partying ("just another night"). As you can see, Star Mag is taking the bold step of calling out Christina for being a crazy boozehound, only they dilute the issue by going on and on about her "65 pound weight gain" and her diva behavior on the set of The Voice. True, the weight gain and the diva behavior are likely part of the same alcoholic issues. But let's not go overboard with the weight stuff, okay? Here's more from Star, via Jezebel:
Star – Sources claim Christina Aguilera is "out of control." She is "getting wasted a lot and just embarrassing herself." Among her offenses: She "goes days without ever getting out of bed. She'll have food brought to her, and she even drinks in bed too!"

Another source says: "Her dressing room is always littered with wine bottles." And yeah, some stuff is not so nice, like how she left her son, Max, on his fourth birthday, to go get drunk. She and boyfriend Matt (who is "just in it for the ride") went to dinner, where they had a few rounds of sake, and then to a club, where they ordered bathtub loads of vodka and cranberry and partied until last call.

But even more important than drowning her sorrows in booze is Christina's weight, amirite? That's why the mag offers a sidebar called "packing on the pounds." Contrasting photos from Xtina's "Genie In A Bottle" and "Dirrty" days — 1999 and 2002 — with current photos, as though any of us weighed the same at 18 years old as we do (or did) at 31.
Yeah, it's not about comparing Christina's body now to her body when she was 18. It's simply looking at her now and thinking, "Jesus, Christina, put on some pants. No one wants to see that." I would feel differently about Christina's weight gain if she actually dressed for her figure instead of jacking up her bolt-ons, pouring herself into dresses four sizes too small, and going commando TO A FUNERAL. As for how she looks… I feel the same way about Vince Vaughn's yo-yo weight gains and losses – he simply doesn't look healthy. Neither does Christina. And that worries me.
As for Christina's Voice co-stars hating on her… I don't even know. Those stories are getting a lot of traction, but for now, Cee Lo Green and Adam Levine seem to be defending her publicly. When Levine was on Howard Stern's show, Stern asked him about Christina's weight gain and why she wears such uncomfortable-looking clothes. Adam said: "I wouldn't go that far actually. Her clothes are tight, she likes to wear tight clothes! She clearly likes to talk about being comfortable with being a woman, and snapping her fingers and doing the whole (diva) thing."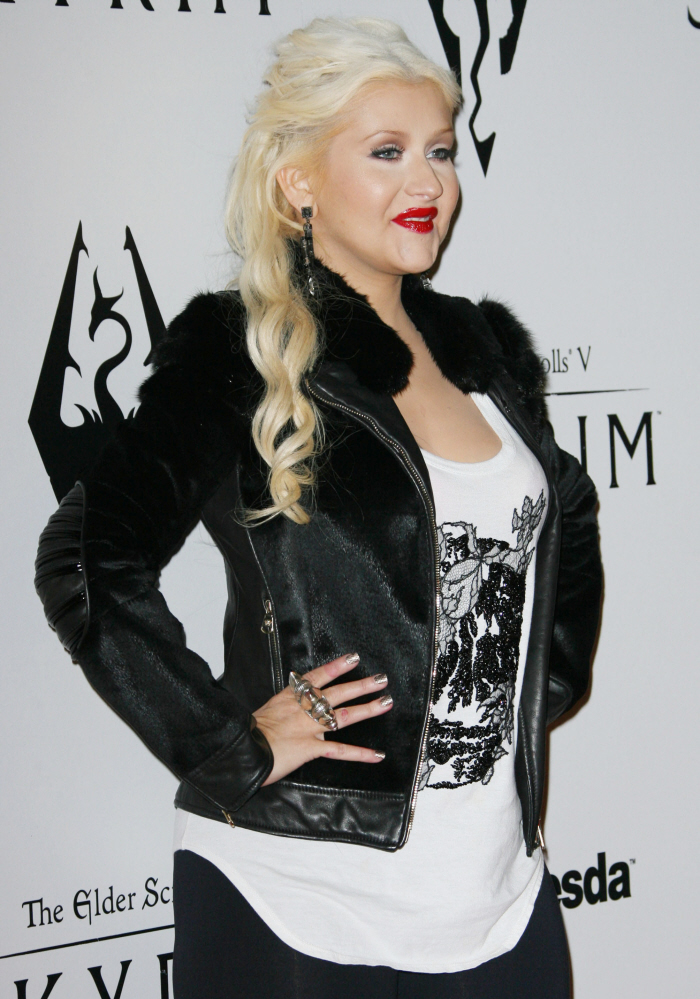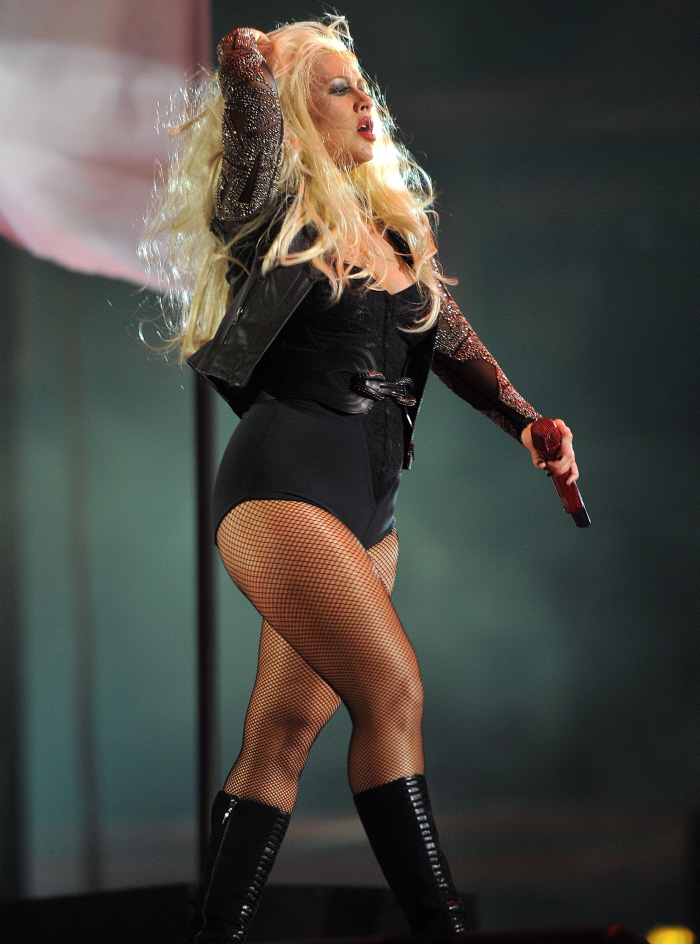 Photos courtesy of WENN.