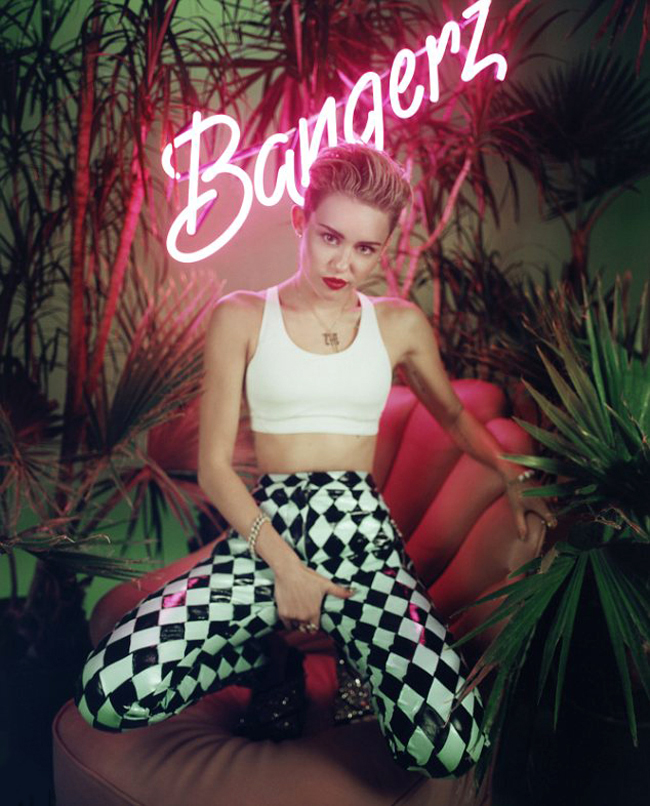 RCA has released several new promotional images for Miley Cyrus' upcoming Bangerz album that comes out in October. Get ready for another month (at least) of Miley in our faces until this album inevitably breaks some online sales records. At least this post will grant a slight reprieve to those of you who are entirely sick of seeing Miley's tongue sticking out all over the place. Of course Miley can't help but to grab her crotch in the above image. I do find it slightly disturbing that Miley is clearly playing up her "young" image with a bouquet of balloons while also attempting to be "mature" by flashing her rack in a transparent top. What a gross contrast.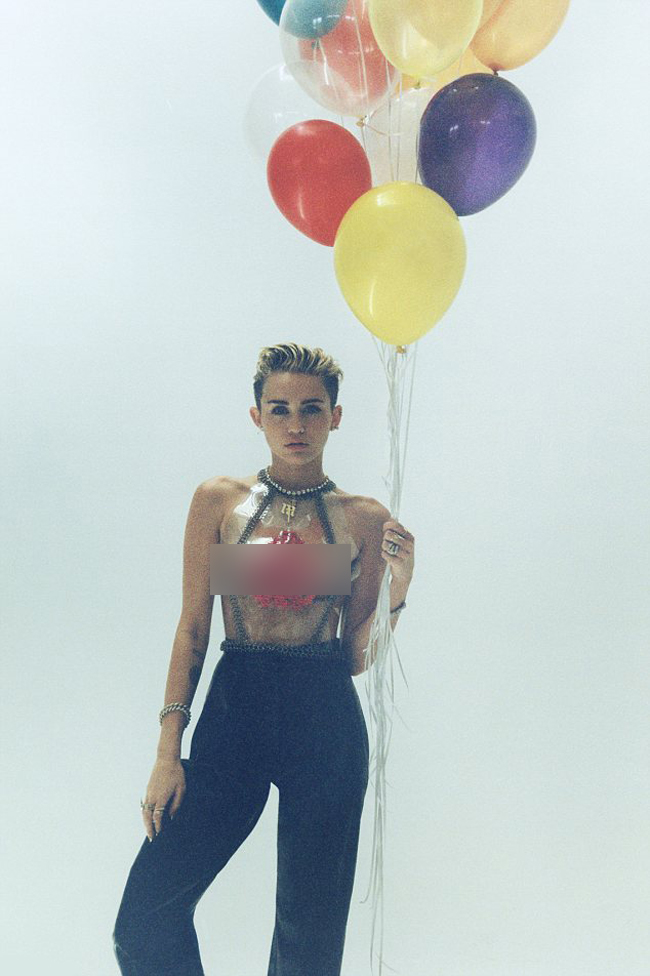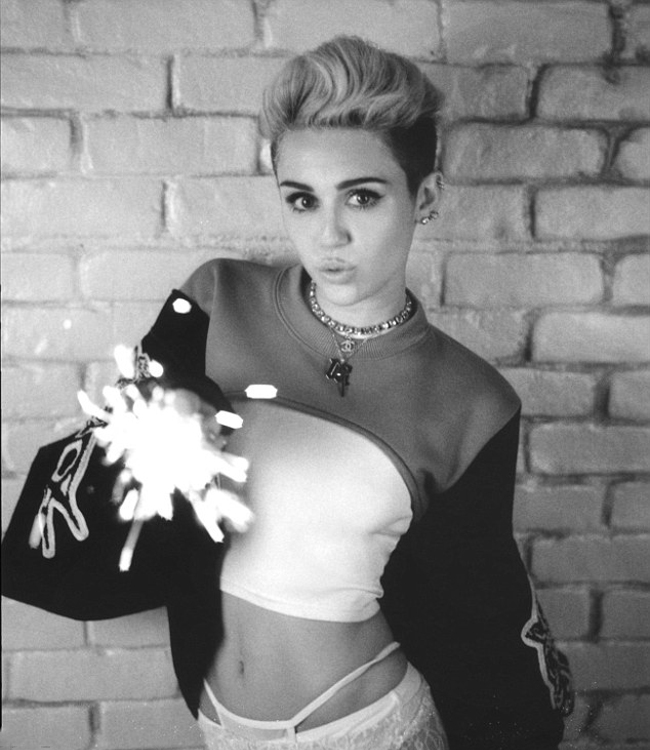 Anyway, we're still talking about Miley Cyrus' cheeky performance at the VMAs on Sunday evening because that was the ultimate goal. Miley couldn't be happier about the continued outrage to her twerking. Miley wants us to know that Billy Ray is proud of her booty shaking even though she got him in trouble with parent associations. God, I never want to see Billy Ray twerking.
"Mile, if twerkin woulda been invented…. And I had a foam finger…. I woulda done the same thang you did." – DAD

— Miley Ray Cyrus (@MileyCyrus) August 28, 2013
Yet there's still the lingering question of exactly what Liam Hemsworth thinks of his betrothed's wild onstage antics. Yesterday, we heard that Miley and Liam were fighting over her public displays, but that's not really shocking at all. What is shocking is that Liam hasn't cut the cord yet. The backstory of this ill-fated engagement was that Liam proposed to Miley immediately after he watched her sing "Jolene" during the now-nostalgic "backyard sessions." Now he finds himself with a completely different and wholly ratchety girl — at least as far as public appearances are concerned. According to Radar Online, Liam was "absolutely mortified" with Miley's raunchy VMA act and has maybe, finally had enough: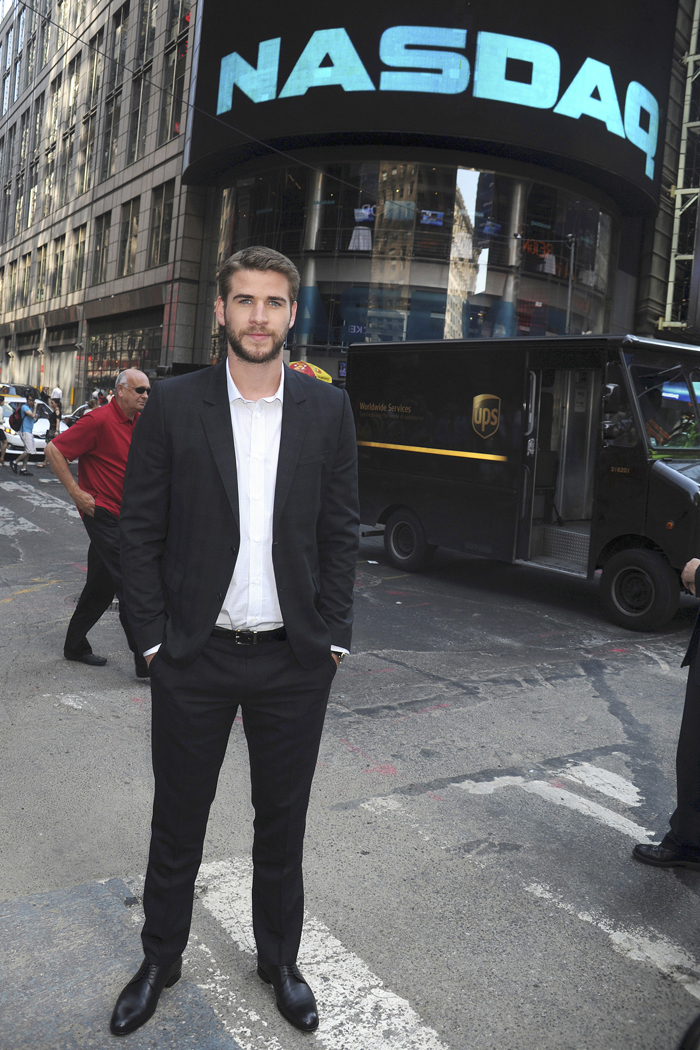 Miley Cyrus and her on-again-off-again fiancé Liam Hemsworth have had a rocky relationship, but the singer's raunchy performance at the MTV Video Music Awards on Sunday night has put a whole new strain on their relationship and RadarOnline.com has exclusively learned the Hunger Games actor is mortified.

The 20-year-old twerked her way to controversy by grinding up on Robin Thicke – even grabbing his privates – with her tongue wagging out and an insider reveals Liam could not be going in a more clean-cut career path, which has him worried about his relationship with Miley.

"Liam really does care about Miley, but her racy new look and sort of g***** attitude isn't exactly what he signed up for," a pal tells Radar. "Her VMA performance absolutely mortified him and he couldn't be more embarrassed. He doesn't really see anything sexy about what she did on stage." It should be noted that Liam wasn't even present for her VMA performance, but got an earful about it after it aired.

And as if the couple weren't already having issues in their relationship, the insider tells Radar that Miley's pushing Liam further and further away – even though she's desperate to make it work with him.

"It's not just Liam that Miley is pushing away…his entire team is urging him to part ways with her because she's nothing but negative for his reputation and career," the source says.

"Liam is a serious actor with a growing career, while Miley has just turned into a joke." The insider is adamant that Miley's wild behavior is just too much and Liam won't take it for much longer. "It's pretty much over. He knows he can't stay with her when this is who she's become," the source concluded. He doesn't want to babysit her anymore. He has to move on."
[From Radar Online]
"Liam is a serious actor with a growing career" — bitch, please. I was actually riding along with this piece of Hemsworth propaganda until that point. To date, Liam has made sad faces in Hunger Games and watched his leading-man debut go down the box-office drain. He is not a "serious" actor any more than his co-star, Amber Heard.
So what shall we make of this report that has probably been planted by camp Hemsworth? At this point, I think he still needs Miley more than she needs him, but she seems determined to hang on. These two crazy kids need to wake up and realize that it just wasn't meant to be between them.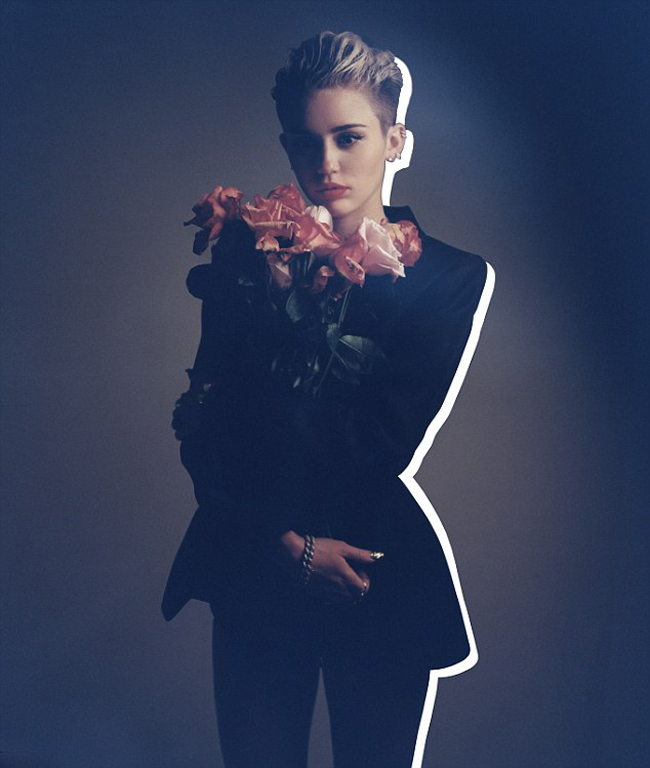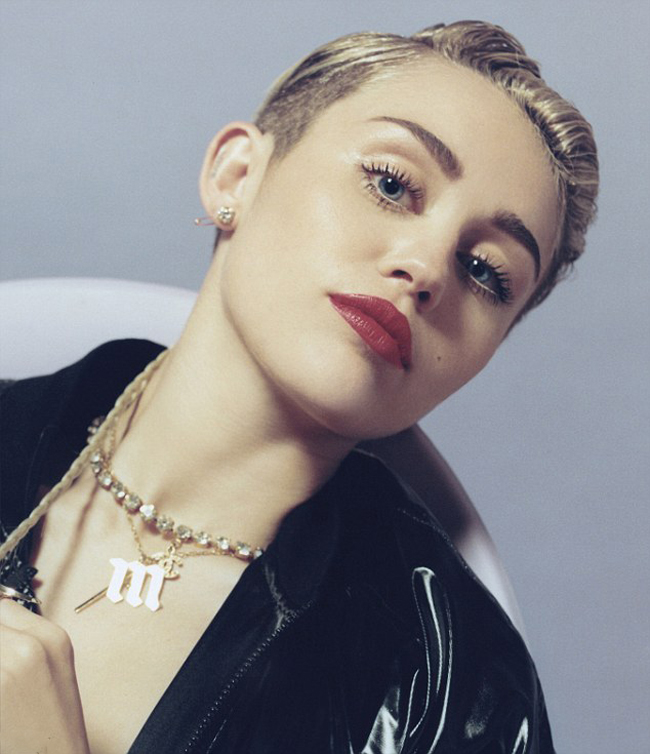 Photos courtesy of RCA, Fame/Flynet, and WENN