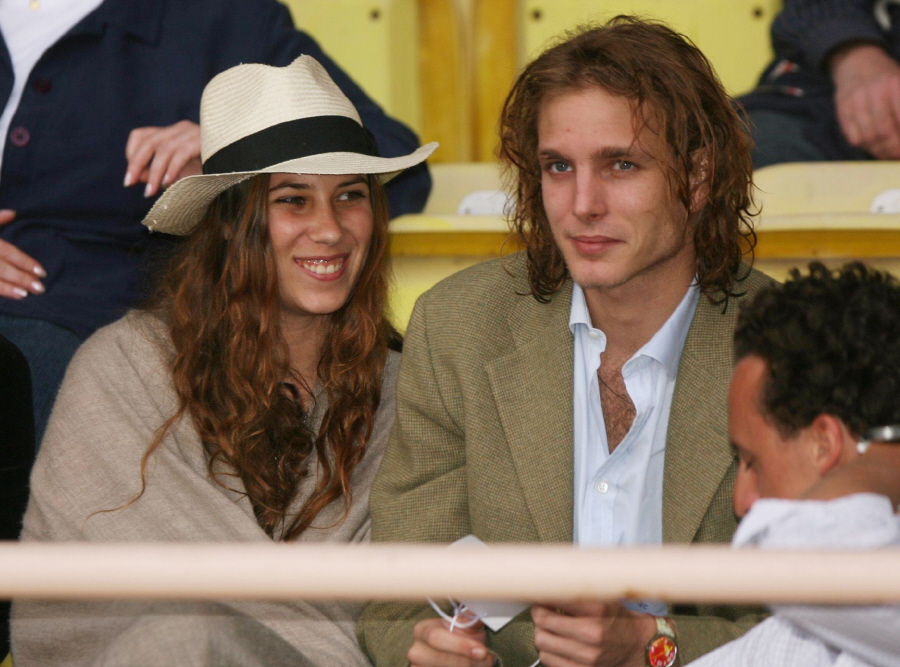 Surprising no one, Andrea Casiraghi married his long-time girlfriend and fiancé Tatiana Santo Domingo yesterday in Monaco. Andrea is the oldest child of Prince Caroline, and if Prince Albert and Princess Charlene don't produce an heir, the throne of Monaco will be Andrea's. And his son's too. Because Andrea and Tatiana already have a kid together – son Sacha. Sacha will be made legitimate (somehow?) now that his parents are married. I don't know, don't ask me. All I know is that Sacha is considered a "legitimate" heir to the Monaco throne and none of Prince Albert's out-of-wedlock babies are even contenders. As for the wedding… they didn't go all out, which surprised me. It was a private, civil wedding ceremony, which means that we don't have photos. But we do have details about it:
There was not a crown to be seen, and no massed ranks of European royals. But the marriage of Andrea Casiraghi, second in line to the throne of Monaco, to Colombian heiress Tatiana Santo Domingo was a royal wedding in all but name – and one of which Mr Casiraghi's grandmother Grace Kelly would have been proud.

The ceremony was held within the walls of the Prince's Palace, an ornately decorated fortress originally built by the Genoese in 1215. After their vows, taken in the shade of the palm trees overlooking Monaco's marina, the couple hosted an al fresco poolside lunch for their 350 guests.

Two days ahead of the wedding, Lauren Santo Domingo, Tatiana's aunt and a contributing editor to American Vogue, posted a photo on social media of the bride-to-be and her friends. The group, who included the fashion designer Margherita Missoni, 30; Noor Fares, 27, a Lebanese jewellery designer, and scion of the Greek shipping family Eugenie Niarchos, 27, all posed on the deck of Princess Caroline of Monaco's yatch, the Pacha III.

The wedding was a suitably glamourous gathering for the couple, who met in 2002, when Miss Santo Domingo was studying alongside Mr Casiraghi's sister Charlotte at a private Catholic school, the Lycee Jeanne-D'Arc-Saint-Aspais in Fontainebleau, near Paris. The pair share a bohemian but comfortable existence, flitting between the bars of Ibiza, beaches of Kenya and ski slopes of the Alps.

Miss Santo Domingo, known for her hippy-luxe style, was born in New York to a Brazilian socialite mother, Vera Rechulski, and a member of one of Colombia's wealthiest families, Julio Mario Santo Domingo, who died in 2009. The family made their fortune through brewing, but went on to own an airline, newspapers and a television channel. Forbes magazine listed her grandfather, also named Julio Mario, as the 108th wealthiest man in the world and the second wealthiest in Colombia, with a net worth of $8.5 billion (£5.5bn).

Hers was the definition of a privileged upbringing; living in Geneva until she was 15, with summers spent in Bali, she studied first in Paris and then London, before completing her education with a masters in visual communications at the New School in New York. She currently works as a stylist, running an online boutique named Muzungu Sisters – the word "muzungu" means traveller in Swahili – and is a regular on the front row at international fashion exhibitions.

Her husband, second in line to the throne after his mother, has lead an equally gilded existence in the company of his siblings. His brother Pierre, 25, a model alongside Jeremy Irons for Italian cobbler Berluti, studied in Milan and now runs his late father's construction companies… His sister Charlotte, a show jumper and the face of Gucci, is currently expecting a baby with her fiancée, French-Moroccan actor Gad Elmaleh, 42. They too are expected to marry this year.

In many ways the younger generation of the 700-year-old Grimaldi dynasty gives fresh sparkle to Monaco, which has witnessed over the years the painful unravelling of the complicated relationships of its elders. Prince Albert's wedding to South African swimmer Charlene Wittstock was suitably fairytale in grandeur, but was blighted by speculation that she was reluctant to marry. The couple have strongly denied the story, however, with Princess Charlene saying earlier this year that the whispers were "categorical lies".

Thrice-married Princess Caroline, 56, has lived through tragedy, losing the father of her three younger children in the boating accident, and having to cope with first the ill health of her 59-year-old billionaire husband, Prince Ernst of Hanover, and then the suggestion that the couple were living apart.

Her younger sister Princess Stephanie, 48, was known as something of a wild child in her youth – dating racing driver Paul Belmondo and actor Rob Lowe before she married her bodyguard. Divorcing a year later, she began a relationship with a circus elephant trainer before marrying a Portuguese acrobat, who she divorced in 2004. In an interview in 1996, Prince Albert lamented the impact of his family's actions.

"In certain newspapers, sensationalism has overshadowed the 'serious' economic reality of the principality. That damages us a lot," he told Le Figaro in an interview marking the 700th anniversary of the family's rule. "I am prepared to believe that the family is interesting in the eyes of the media, but the goings-on of the family's private life are too often seen as merging with what really happens in the country. Maybe we've made mistakes."

But the newly-weds of Saturday appear to have based their relationship on a much firmer footing. They are thought unlikely to live in Monaco, preferring a discreet existence in Paris, close to Princess Caroline and her husband and their 14-year-old daughter, Princess Alexandra. The couple were said to be planning a private party on Saturday night, celebrating their marriage with family and friends.
So they got married in Monaco just because… you know, he's the heir. But still, they live in Paris because they are chic and bohemian. It does feel a bit like they're trying too hard with that particular image-making. It's like Duchess Kate and William trying to be so "middle-class" and down to earth. At some point, you just have to acknowledge that Andrea and Tatiana are both extremely wealthy young people and that they are just play-acting at this whole "bohemian" thing. Anyway, congrats to the happy couple. I hope we get to see some photos or something.
Here's that Instagram photo of Tatiana's hen party: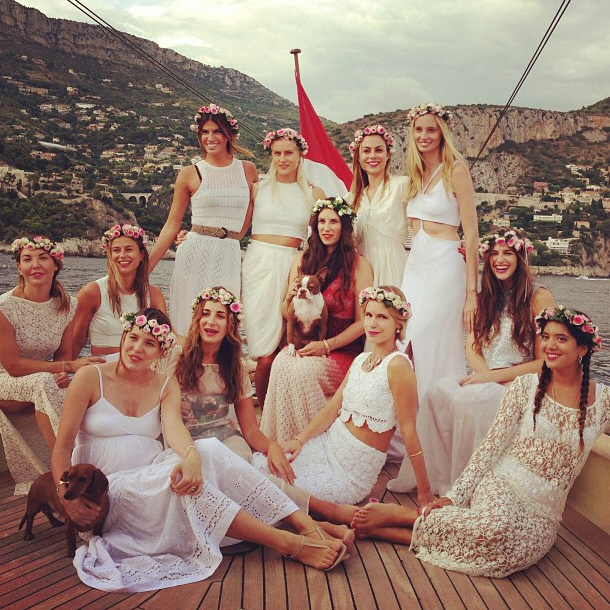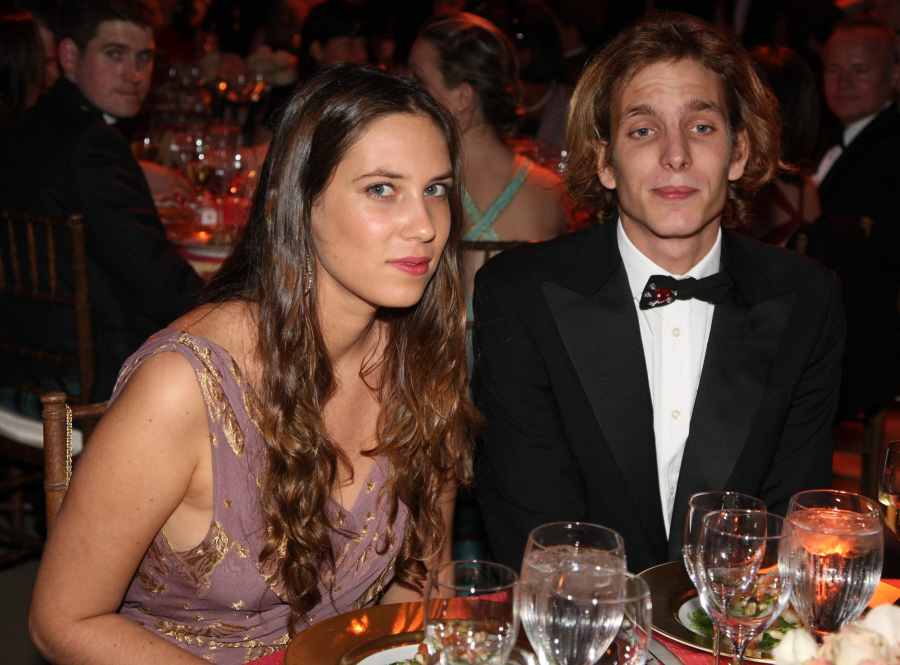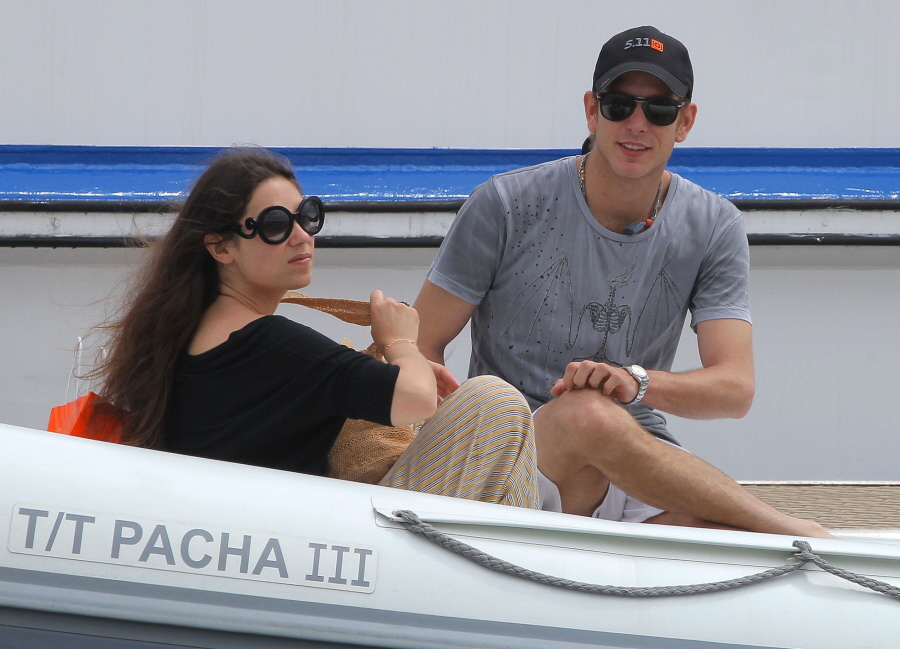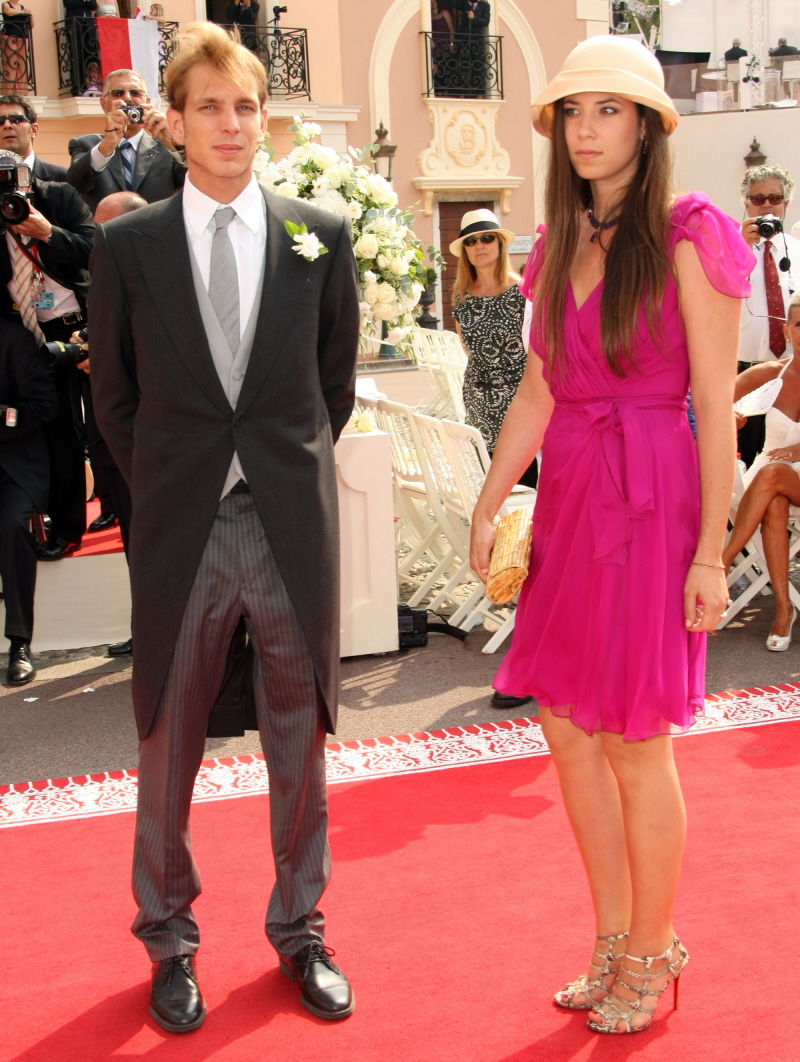 Photos courtesy of WENN, Instagram.