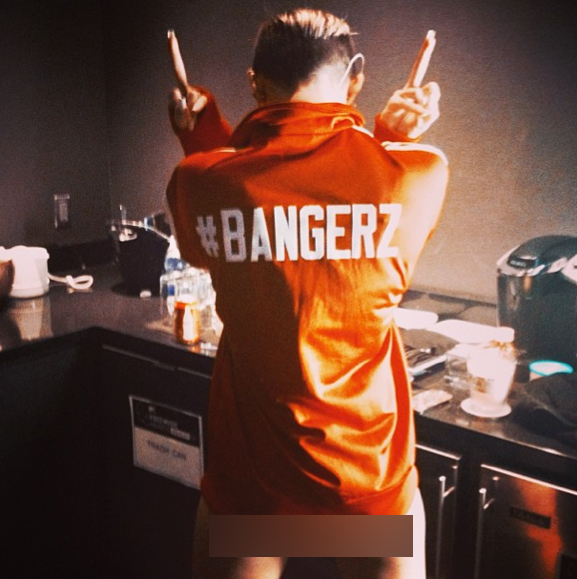 Sigh. Miley Cyrus and Terry Richardson have now racked up 72 million views for their very deep, vulnerable "Wrecking Ball" video. I still wonder how Miley will top her nudity routine in the future. Anything she does in future videos will seem "boring" because she's got very little going on otherwise. So it makes sense that she'll soon be appearing in her own MTV documentary.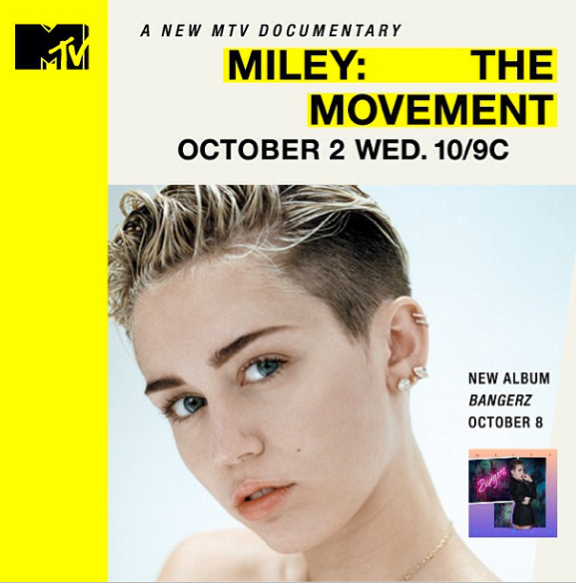 That isn't to say that Miley is not without her defenders. Most people are shaking their heads, but Lady Gaga is expressing support even though Miley out-stunt-queened her at the VMAs. Gaga says to leave Miley's art alooooone: "I mean, I just think everybody need to lighten up and leave her alone. Because it's pop music. Everybody's entitled to their own artistic expression, and if you have a problem with it, just change the channel." Art.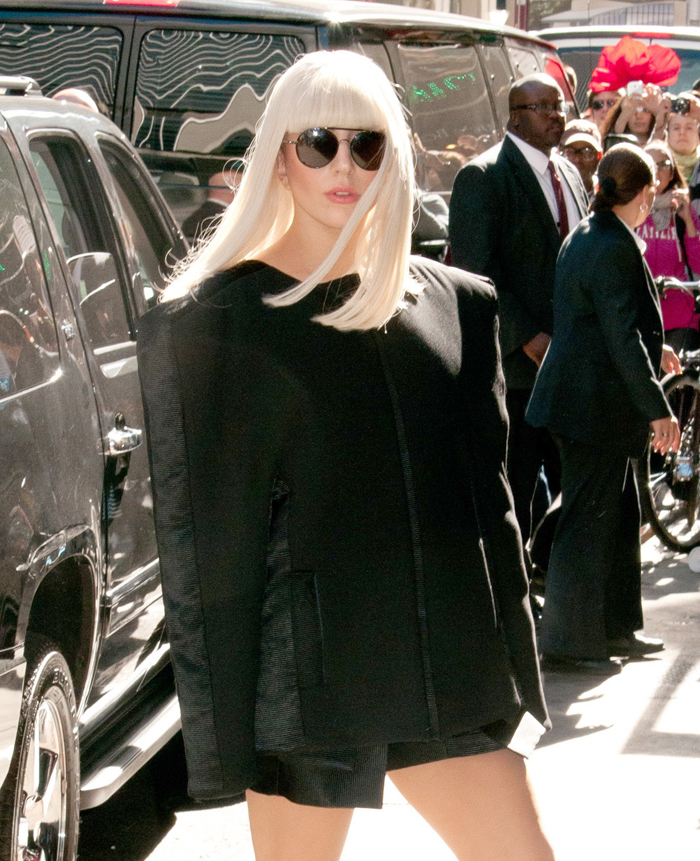 * Meanwhile, Miley is still doing suggestive things with a foam finger. She went on a UK talk show where she sucked on her favorite prop and then slapped the bottom of a twerking little person.
* Miley continues to fake-hate the paparazzi. She wrapped her head up in a virtual shroud while doing a pap walk. It looks ridiculous because you know she loves it. Those photos are here.
* Liam Hemsworth's rep denies the story about Liam continuing to bang/sext January Jones, calling this "tabloid fiction."
* Billy Ray is still standing up for his little girl: "It wouldn't have mattered if Miley would have worn jeans and a flannel shirt … a Tux … or a nun's habit. The song's a smash … and her performance vocally on the tune reflects her roots and sheer God given talent." Too bad Miley wasted all that talent with her attention-grabbing antics.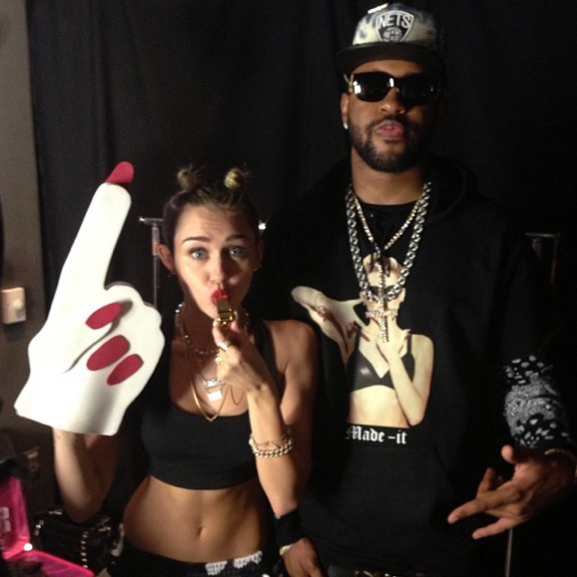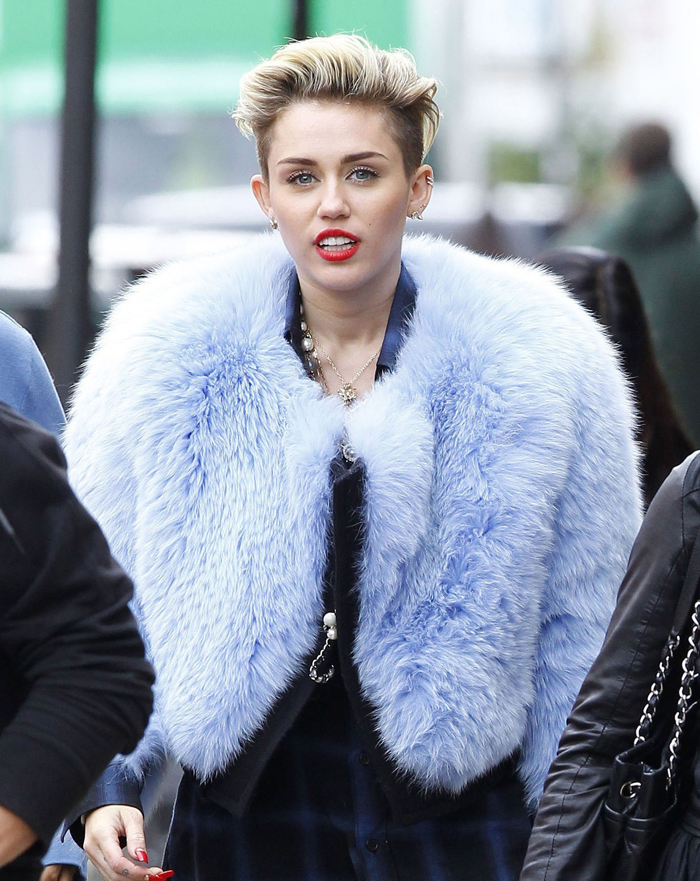 Photos courtesy of Miley Cyrus on Instagram, Fame/Flynet, and WENN