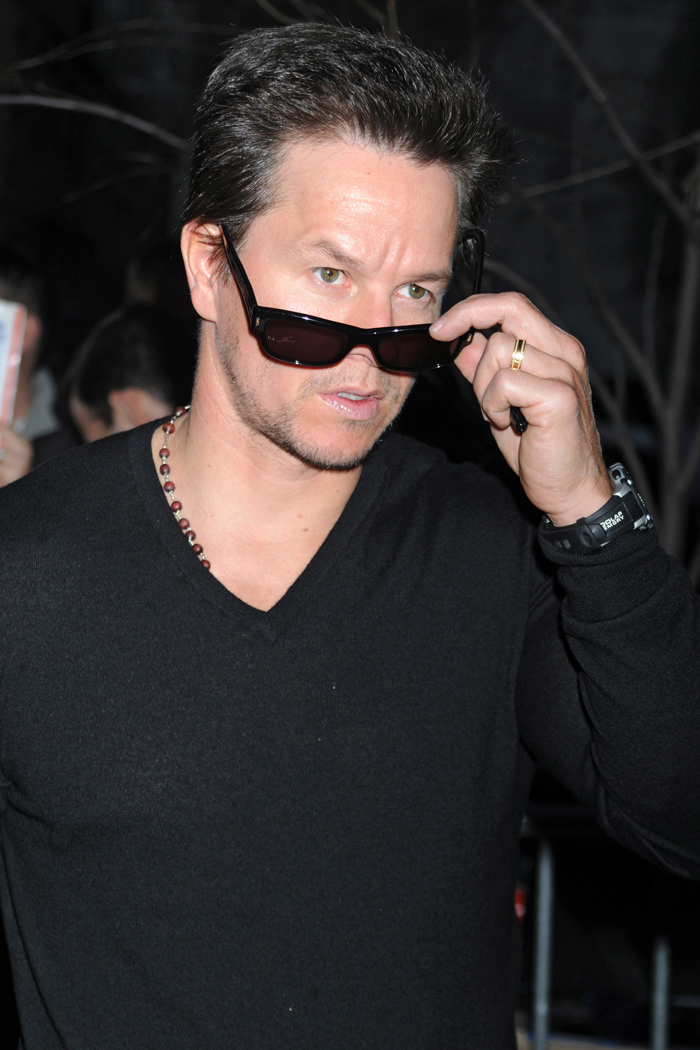 I harbor mixed feelings for Mark Wahlberg. On one hand, he's a messy and cringeworthy drunk who can't hold his liquor on a UK talk show. His huge ego doesn't earn him any points either. Remember how Mark beat his chest and claimed that only he would have been able to kill all the 9/11 terrorists if given the opportunity? Not too likeable.
Then there's the Mark Wahlberg of recent years. He's given some damn amusing interviews lately. Mark's pontificated about the state of Justin Bieber to great effect. Mark has also expressed startling lucidity about exactly why The Lone Ranger failed. I'm begrudgingly starting to appreciate Marky Mark. Now he's revealed his newfound success at graduating from high school at age 42. Damn. This story provides a nice counterpoint to certain other celebrity families who place a negative value upon education. What was Mark's motivation? His family: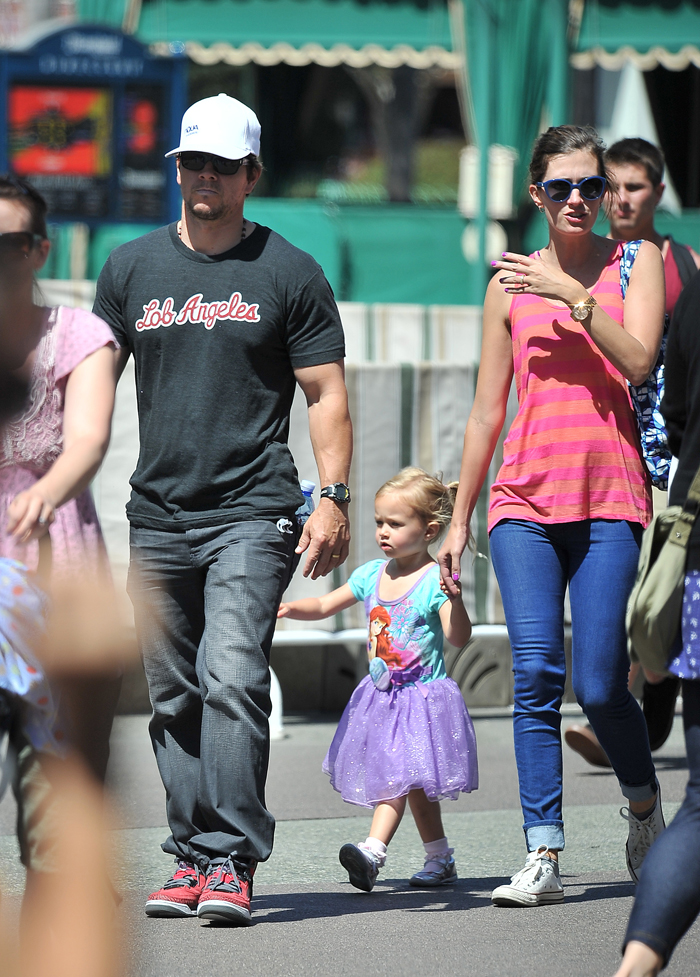 I never made it past the ninth grade. My circumstances were not unlike millions of other teens today, who live in tough working class neighborhoods surrounded by drugs, violence and crime, and who struggle to stay on the right path without positive influences.

Most high school dropouts don't end up with successful careers in Hollywood. I was lucky. Compared with high school graduates, dropouts are more likely to be unemployed, in poor health, living in poverty or on public assistance.

And this doesn't just affect an unlucky few. Every day, 7,000 students drop out of high school – more than 1.2 million a year. More than 40 million adults nationwide lack a high school diploma. These high school dropouts typically earn $200,000 less than high school graduates over their lifetime.

For me, this crisis isn't just a national problem. It's entirely personal.

I was fortunate to find out I could attend high school online. For almost a year, I've been taking classes and studying any chance I could get – on the set, traveling for work and at home. It has been both humbling and challenging, but I'm happy to report that I am officially a high school graduate, having received my diploma this summer.

It shouldn't take luck for people to be able to access the education they need to help overcome life's obstacles. Investment in education is a no-brainer in promoting personal and career growth and supporting our economic recovery.

We need everyone — families, leaders, and organizations — to step up and take responsibility for their communities' educational futures.

I was able to do it because I knew I wasn't alone, that other teens and adults were going through the same thing I was in balancing work and family in order to better themselves. To those students struggling every day and – most importantly — to those who are looking for a second chance, I have a message for you: never give up. Keep believing in yourselves and don't make small plans.

You are not alone. I can now look at my kids every day knowing that I didn't just do this for me — I did it for them, and I did it for all the other teens and adults who have inspired me by their commitment to graduate.

If we don't live by example, then what do we live by? I am proud to re-introduce myself to you today as:

Mark Wahlberg – High School Graduating Class of 2013.
[From HuffPo]
At the above link, Mark provides links to several foundations who help dropouts get back in the graduation game. Sure he's looking at the big picture, but I like how he was primarily motivated to set a good example for his own kids.
Mark also revealed how Denzel Washington was super curious about what Mark was doing in his trailer during their Two Guns downtime. Mark says he didn't tell Denzel what was up because he didn't want to face the humiliation if he didn't end up graduating this year. Yeah I know Wahlberg can be a d-bag, but I'm proud of ol' Marky Mark. Katy Perry also urged her Twitter followers to "Stay in school!" I sense a turn in the celebrity tide. Say hi to your mom for me.
Here's some more pics of Marky Mark while he was promoting Pain and Gain earlier this year. You know I couldn't resist posting a photo of Mark with Dwayne Johnson at the premiere. Apologies for the douchey Michael Bay.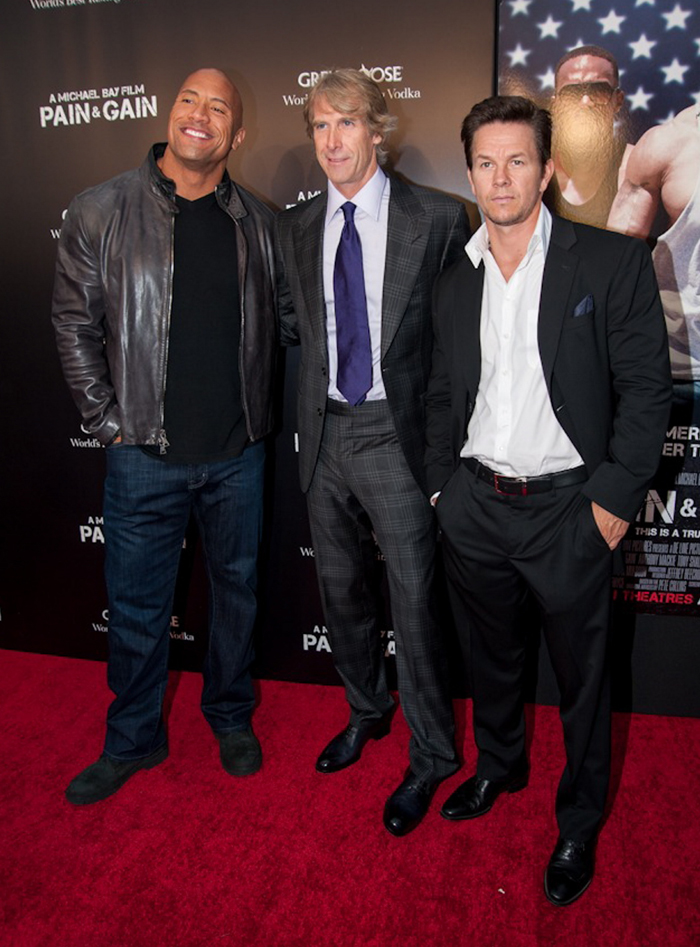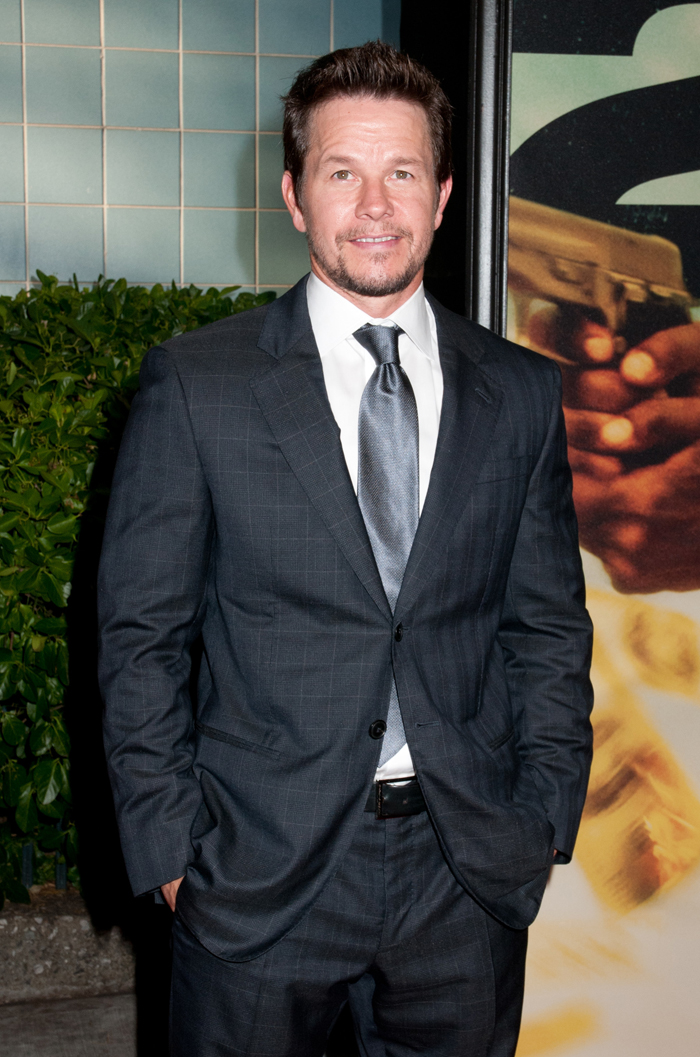 Photos courtesy of WENN