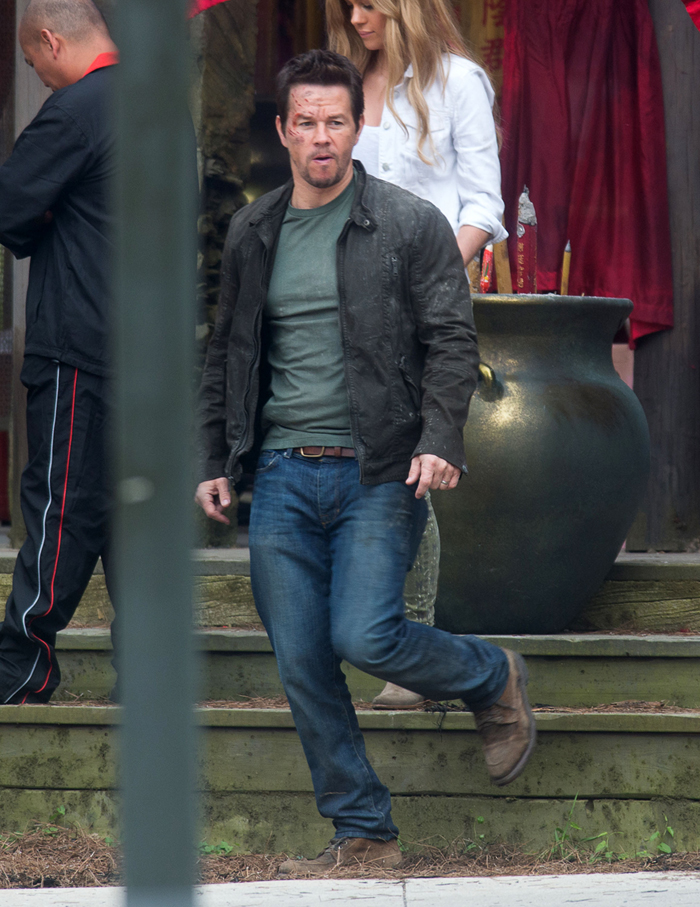 These are photos of Mark Wahlberg (and Stanley Tucci!) last week on the set of Transformers 4. I would cry some tears for Tucci, but after realizing that John Freaking Malkovich appeared in Transformers 3, I have realized that no actor is above a quick money grab. Meanwhile, Mark is still promoting 2 Guns (his buddy movie with Denzel Washington). Just yesterday, we touched upon two issues of this story. I discussed how Mark told Justin Bieber to pull up his pants and stop acting like a little "b—–", and Kaiser covered Armie Hammer and Johnny Depp blaming the critics for the abysmal failure of The Lone Ranger.
Now Wahlberg has spoken with the LA Times about the apocalyptic (in industry terms) flop of The Lone Ranger, which has caused Depp to threaten to retire from his rather prolific acting career. As I said a few weeks ago, the problem with Lone Ranger was not only Tonto's bird-head but the Ranger's massive, $250 million (plus publicity) budget. Surprisingly, Mark Wahlberg is of a similar mind: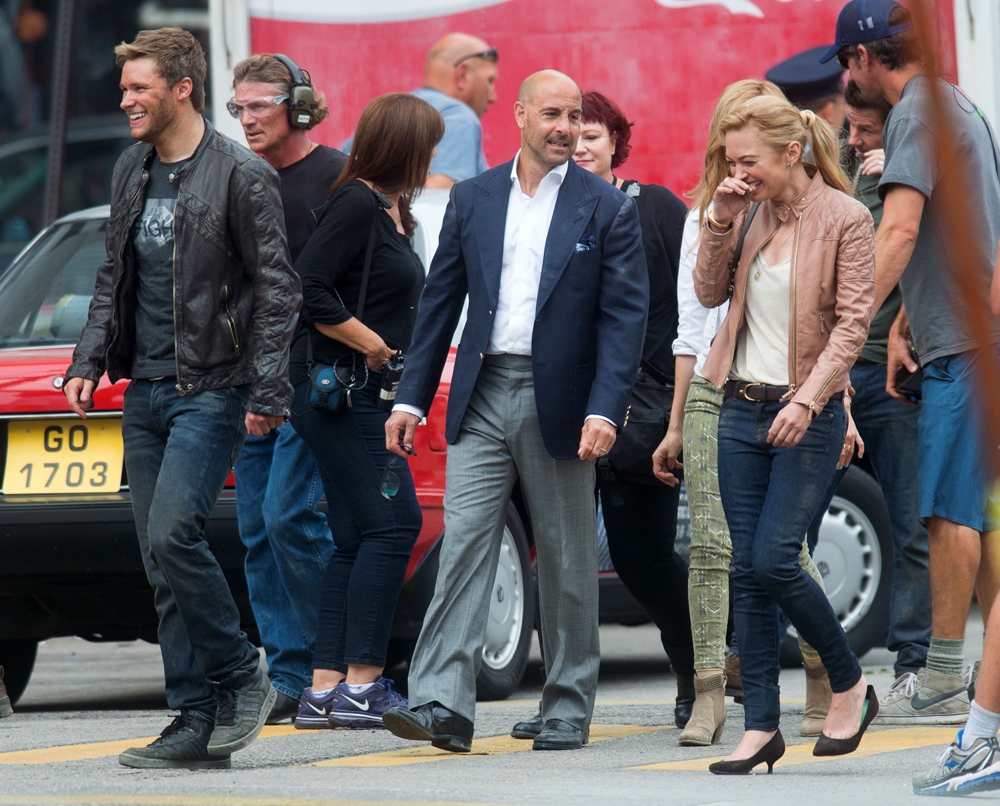 On The Lone Ranger problem: "First and foremost, the media is targeting all these movies. There's intense scrutiny on us, way more than before. They are spending so much money to pull the wool over the audience's eyes with these effects-driven movies. It's not like Jurassic Park, where you saw something groundbreaking and innovative and said 'Holy … I gotta see that. Every end-of-the-Earth movie kind of feels the same.' They're spending $250 million for two dudes on a horse? Where's the money going?"

But Wahlberg don't play that game: "Transformers is a different thing. What Michael's been able to do is elevate the material and take the human element to a whole other place. Having the father-daughter relationship [that Wahlberg's character figures into] is so much more interesting. Michael Bay isn't going to be in a situation where a movie is $100 million over budget. I've never seen anyone that can manage the entire thing so single-handedly and seamlessly."
[From LA Times]
As annoying as Mark Wahlberg usually presents himself to be — remember, he would have killed all the 9/11 terrorists, given the chance — I have to agree. Why did Disney spend $250 million other than to secure Johnny Depp? Sure, they spent several million on special effects and threw a few million the way of an unproven Armie Hammer, but an unjustifiable amount went to Depp. And yes, this was for a Western, and these sorts of movies historically hold absolutely no international appeal. As much as it pains me to admit, at least we know that Wahlberg and Michael Bay's phallic robots will make enough money to justify their own overblown budget. And Johnny Depp can throw all the tantrums that he desires, but at least he received his salary. This time, anyway.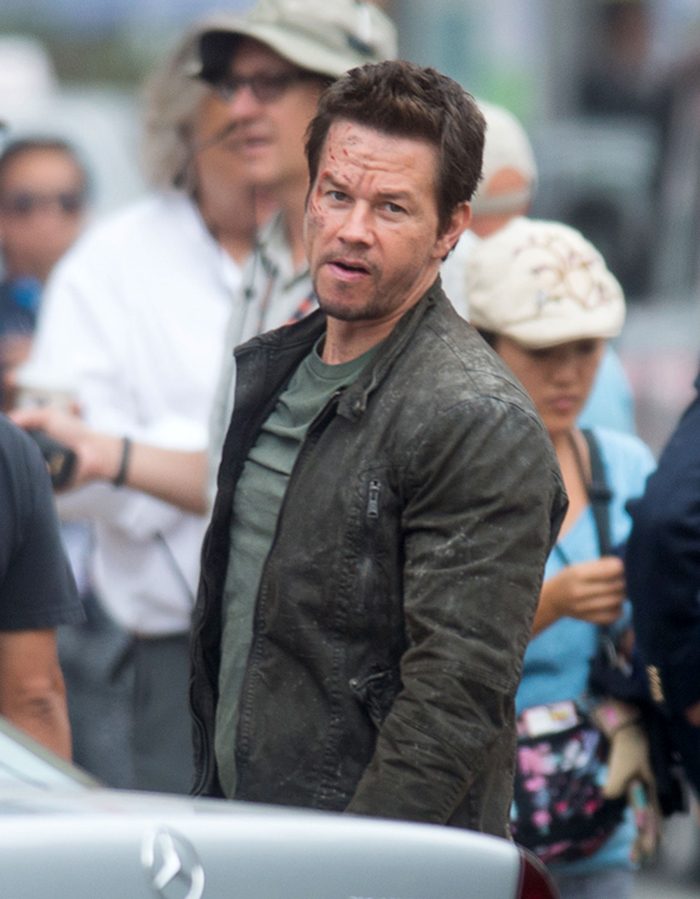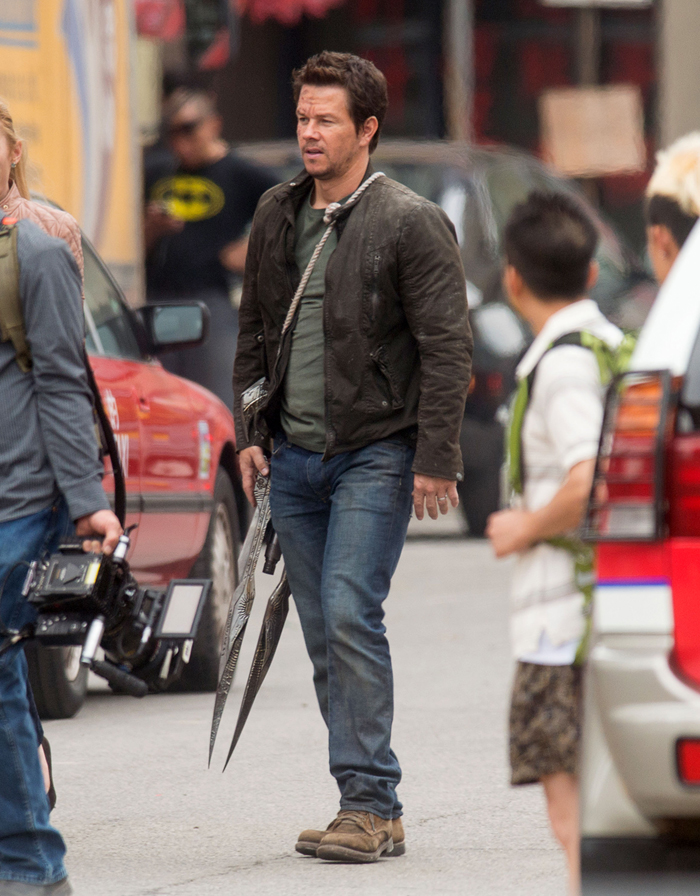 Photos courtesty of Fame/Flynet