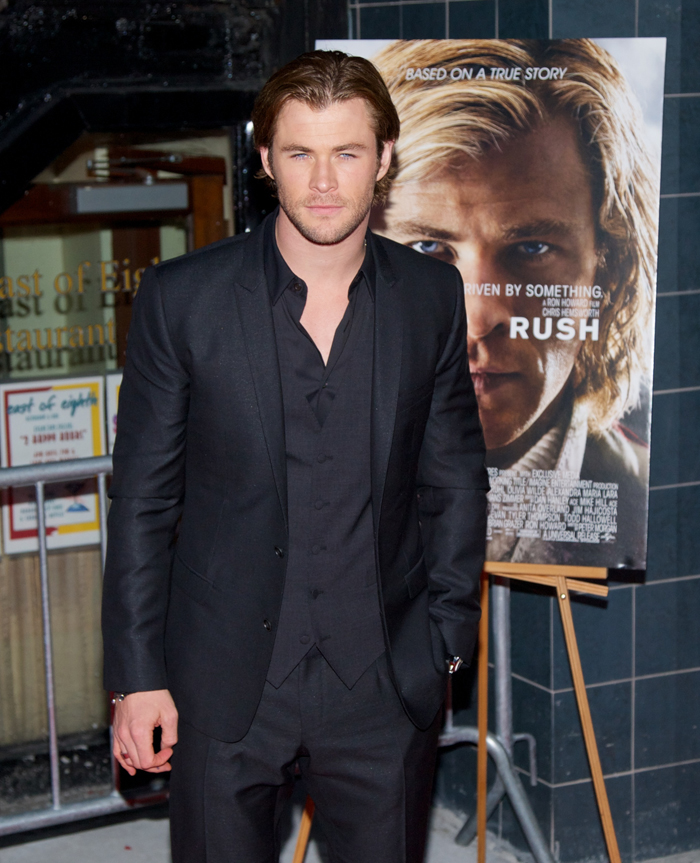 Chris Hemsworth attended the NYC premiere for Rush last night in a very unusual state. His wife, Elsa Pataky, was nowhere in attendance. Kaiser hit the Aussie-pounding nail on the head while talking about the Rome premiere — Elsa loves showing off her husband on the red carpet. If you were married to Thor, wouldn't you?
I will admit to feeling more "meh" about Chris over the past few months. He did almost nothing to promote Thor while (as Kaiser pointed out) Tom Hiddleston will go many extra miles. Then Chris did the floppy bangs and darker hair last week, and all was forgiven. I'm such a sucker for floppy bangs. I also enjoy Chris' lankier look when he's not all Thor-ed out.
Chris looks sort of uncomfortable here without Elsa, right? Who knows. This could have been a no-dates screening because Daniel Bruhl didn't bring his lady either. I found it endearing to learn how Chris wears an "in case of emergency tag" with Elsa's phone number printed on the tag. He wore the tag to the Apple store. Now everyone knows how to prank call Elsa, I guess. It's cute.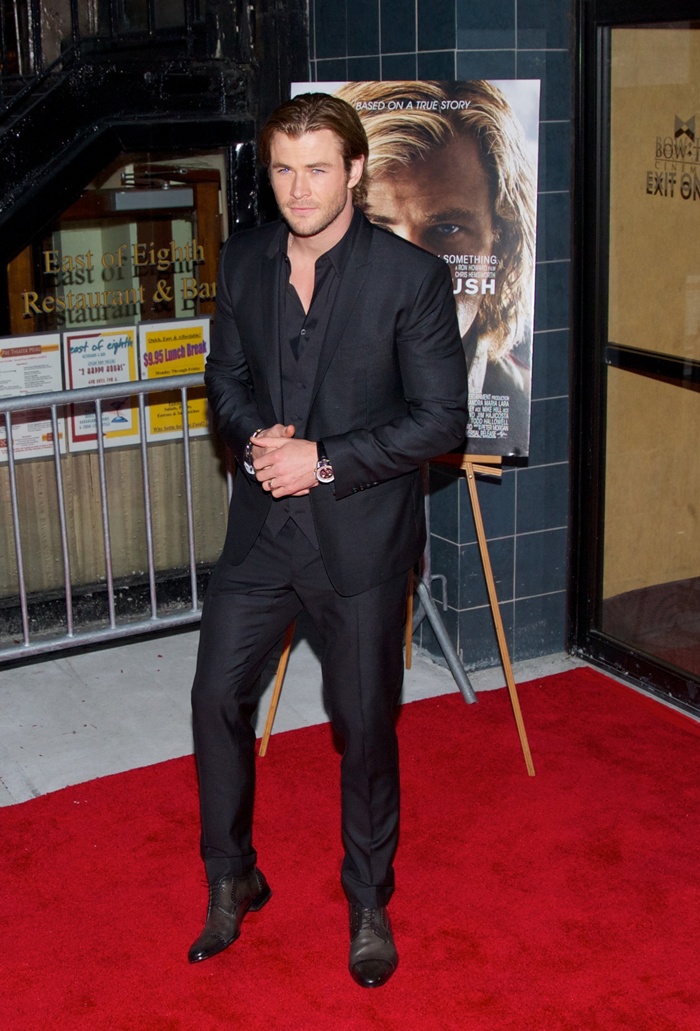 Daniel Bruhl looked like he was about to fall asleep. I like him better without a beard.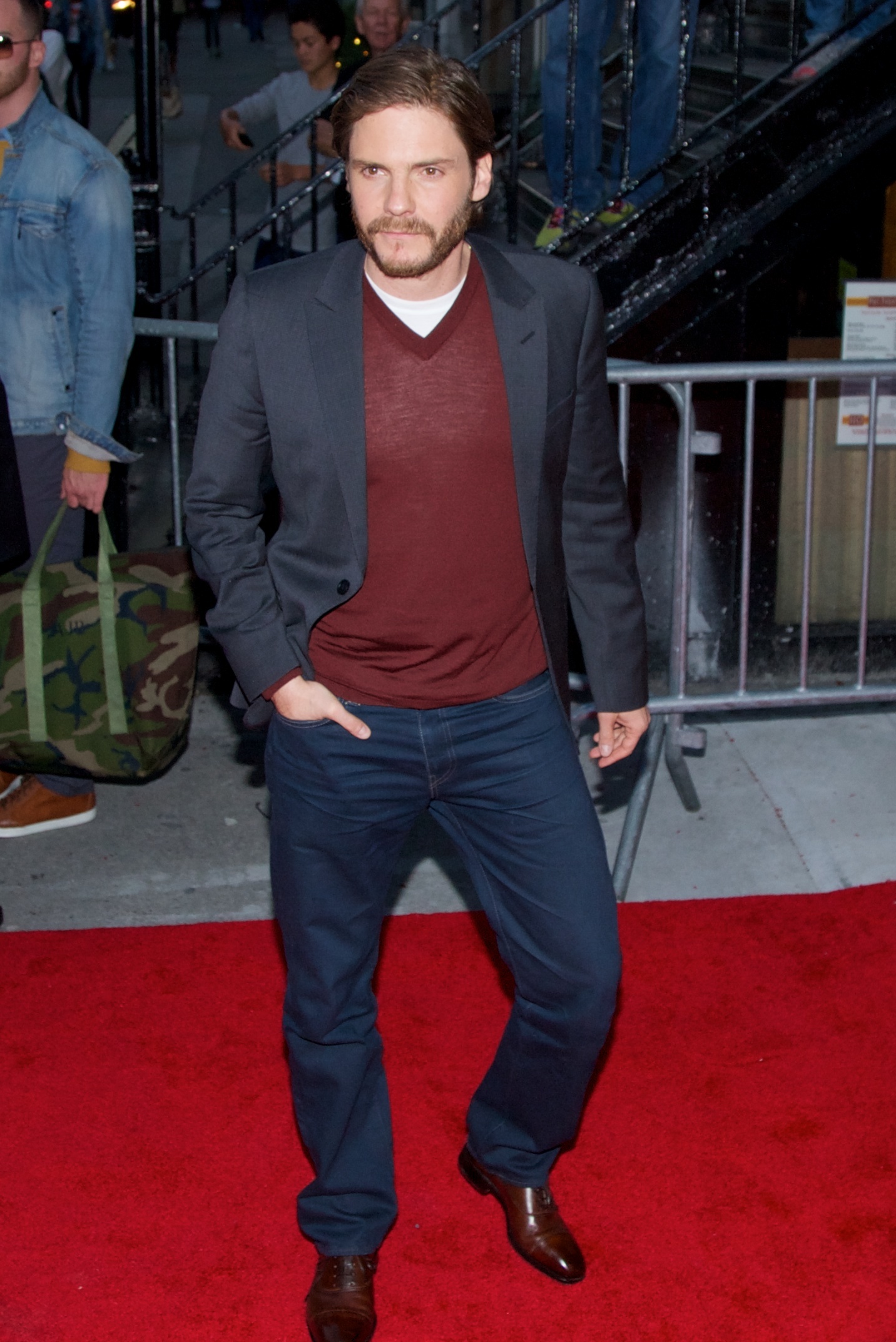 Courtney Love came to the premiere. Of course she looked like a mess. Her face is always a different color than the rest of her body. At least she wasn't trashed, and her dress is pretty flattering by Courtney standards. I can't believe she sat through a movie about Formula One drivers.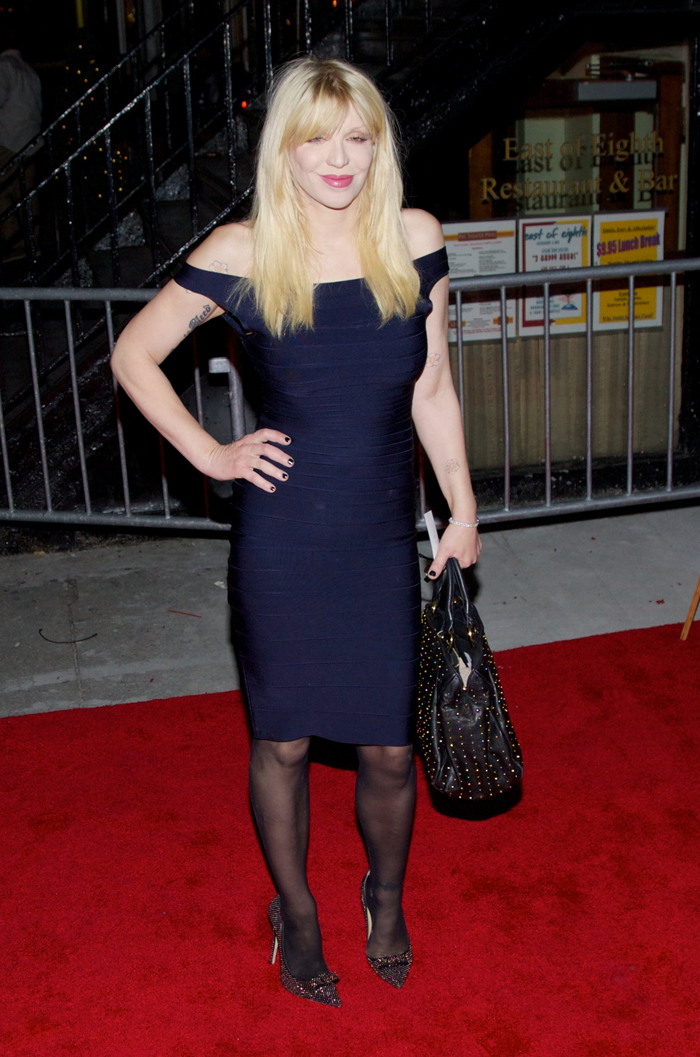 Model Johannes Huebl was in attendance. I think he showed up to provide a bit more male hotness on the red carpet. He definitely succeeded.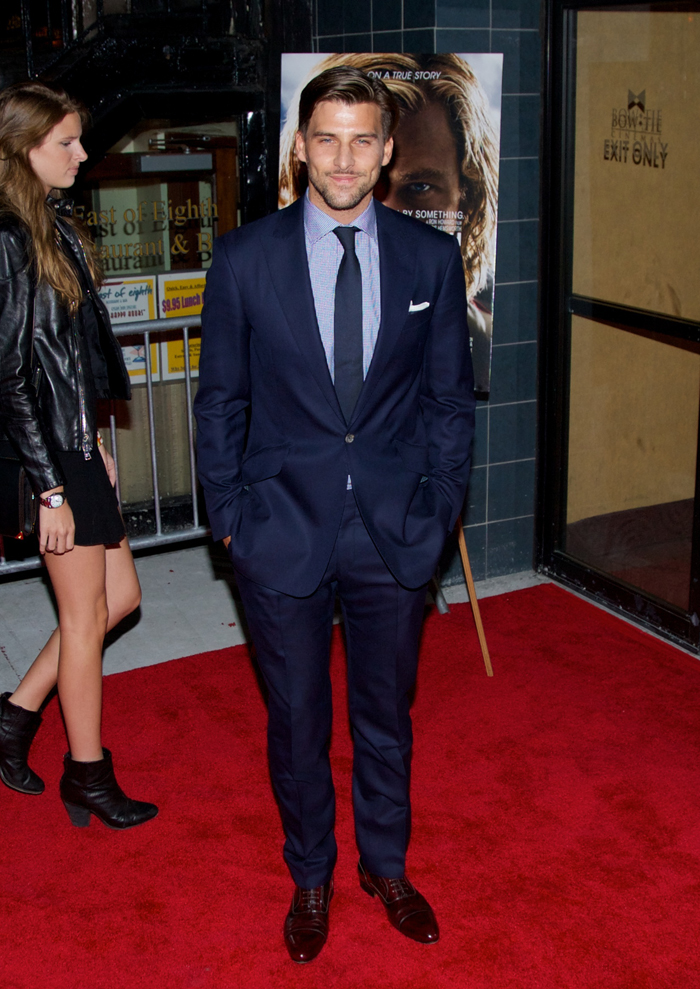 Dana Delaney is not in this movie. I have no idea why she was at this premiere!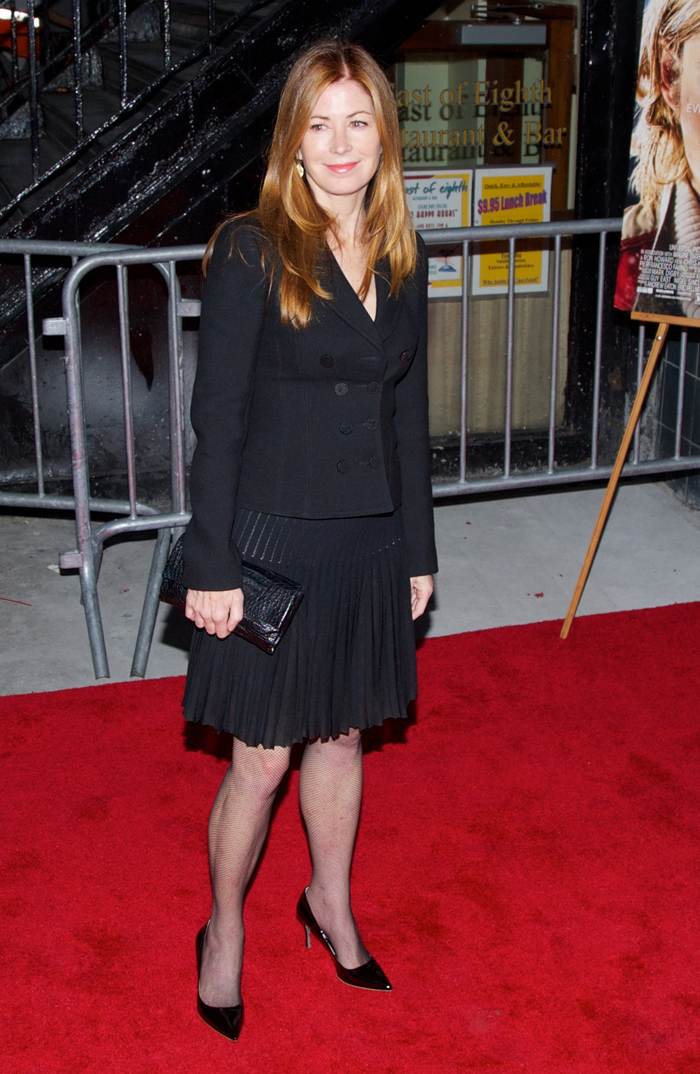 Photos courtesy of WENN