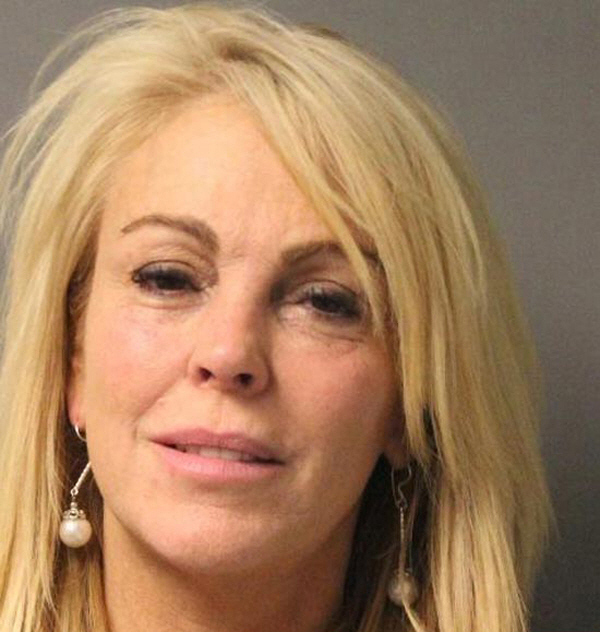 A couple of weeks ago, Dina Lohan was arrested for a DWI. She was driving around Long Island, blitzed out of her skull, and when the police arrested her, she drunkenly claimed that the cops had injured her – a claim she later recanted after some EMTs were like "seriously, the only thing wrong with this bitch is that she's drunk as hell." Anyway, yesterday was Dina's first appearance in court to be formally charged with the DWI. Dina pled not guilty (because of course she did) and she was released without bail, although she did have to surrender her driver's license. Guess who her lawyer was? Mark Heller, the little gnome who was so terrible that he made Lindsay seem nervous about something other than the bag of coke she stashed in her vadge.
Lindsay Lohan's mother, Dina Lohan, appeared in court on Tuesday, Sept. 24, to face charges of driving while intoxicated stemming from her arrest earlier this month. Clad in a demure, printed black dress, the 51-year-old pleaded not guilty to the charges against her at Nassau County District Court in Long Island, N.Y. She was accompanied by her attorney, Mark Heller.

Lohan isn't off the hook just yet, though. Per TMZ, she was released without bail but forced to surrender her driver's license. She left the court as a passenger in a silver Rolls-Royce.

As previously reported, Lohan was arrested for going 77 mph in a 55 mph zone on the Northern State Parkway in Oyster Bay at around 11 p.m. on Sept. 12. She was issued traffic tickets for speeding and arrested on suspicion of driving while intoxicated. A breath test revealed her blood alcohol concentration to be .20 percent, which is more than twice the legal limit.

"Dina Lohan is a good person," her lawyer told Entertainment Tonight after the arrest. "Her life has been dedicated to her four children. She has worked hard her entire life and she has been a 'Parent Trapped' with the entire world watching her in a fishbowl with murky water due to no fault of her own."

He added: "She appreciates the grave seriousness of this matter and is mindful that the Nassau County District Attorney considers these types of cases a top priority. But as an attorney with 45 years of experience, I am confident that as a first time offender, with absolutely no prior record, the Judicial System will treat Dina Lohan with even-handed fairness."
"She left the court as a passenger in a silver Rolls-Royce." That about sums it up. Dina hasn't had a real job in decades, she pimps out her daughters and takes a 15% cut of everything, she's constantly drunk, she lies about everything, and her broke ass can't afford to make the payments on her Long Island mansion, so she's facing foreclosure. So of course she left the courthouse in a Rolls Royce! Good Lord.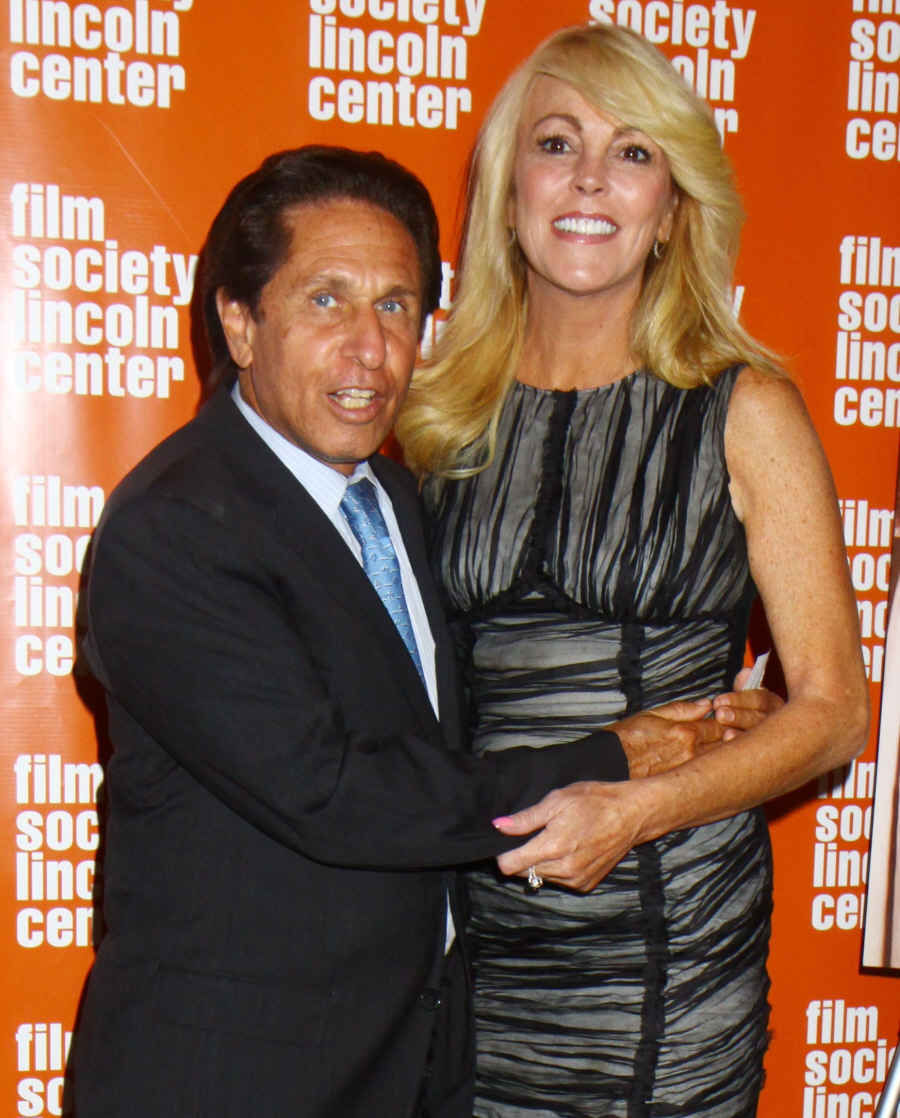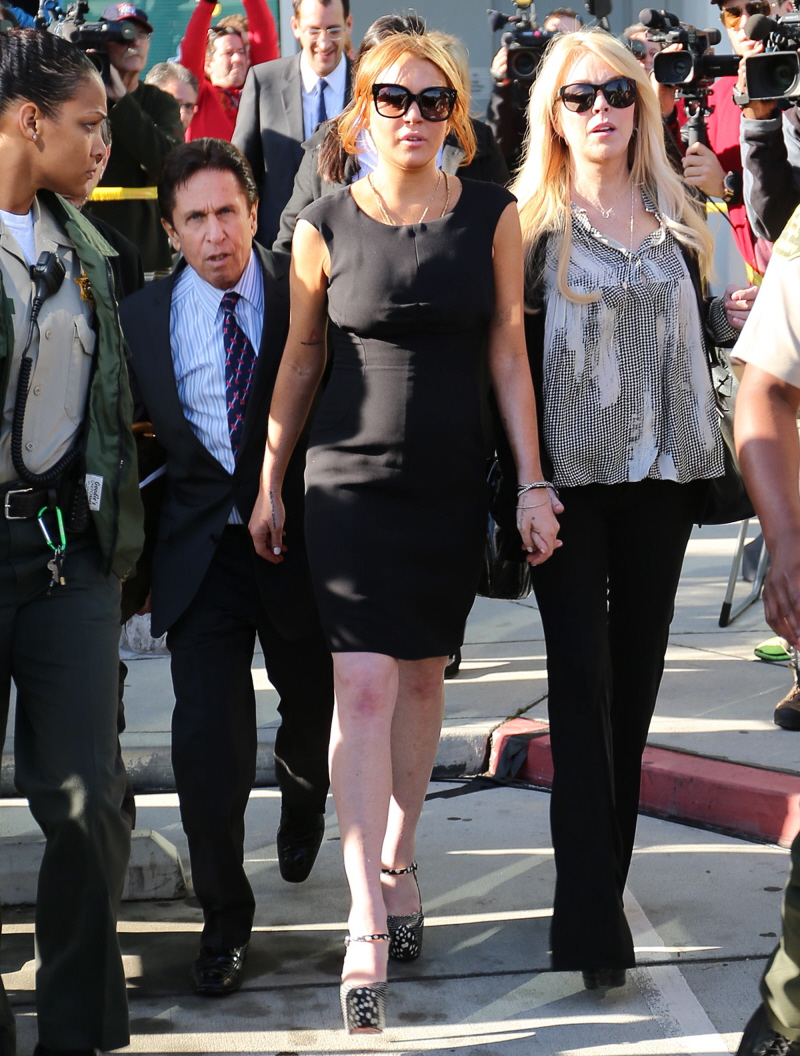 Photos courtesy of WENN.