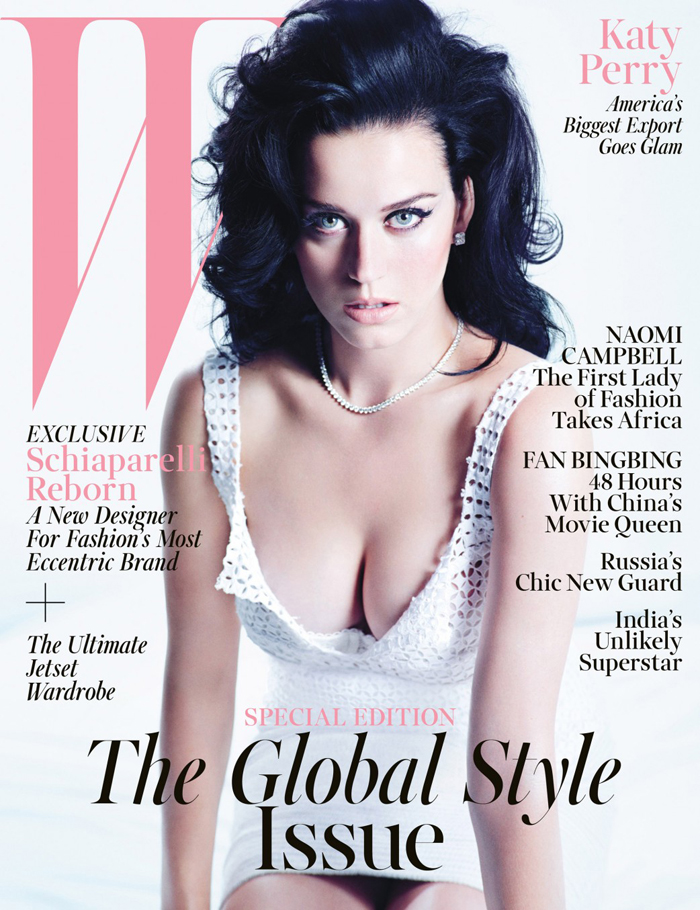 Katy Perry's abundant rack covers the November issue of W magazine to promote this week's Prism release. The album will do very well, and most of us won't understand why even it's selling so well — even though "Roar" is growing in earworm status for all of us. W crowned Katy as "America's biggest export" who "sings the language of sex and empowerment." This is certainly a strange declaration about a pop star who recently stated how she's "always getting kicked and rising from the ashes or something."
Even though Katy is an empty vessel as a subject, this photoshoot is strangely mesmerizing. I don't like sweaters (too itchy) or pink (too stereotypical), but I kind of love how Katy is wearing this pink sweater.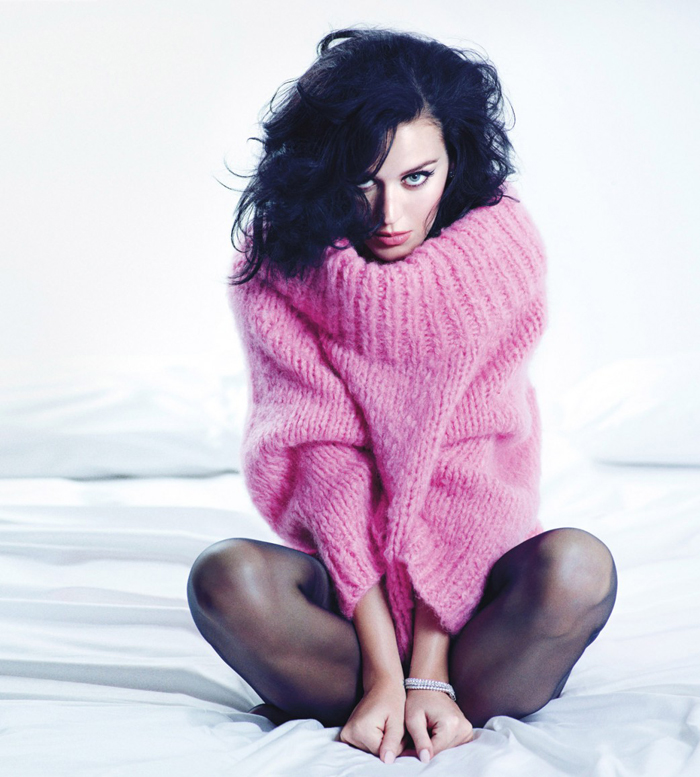 Not to mention this particular sweater. Katy looks so glamorous here. Let's do some excerpts, shall we?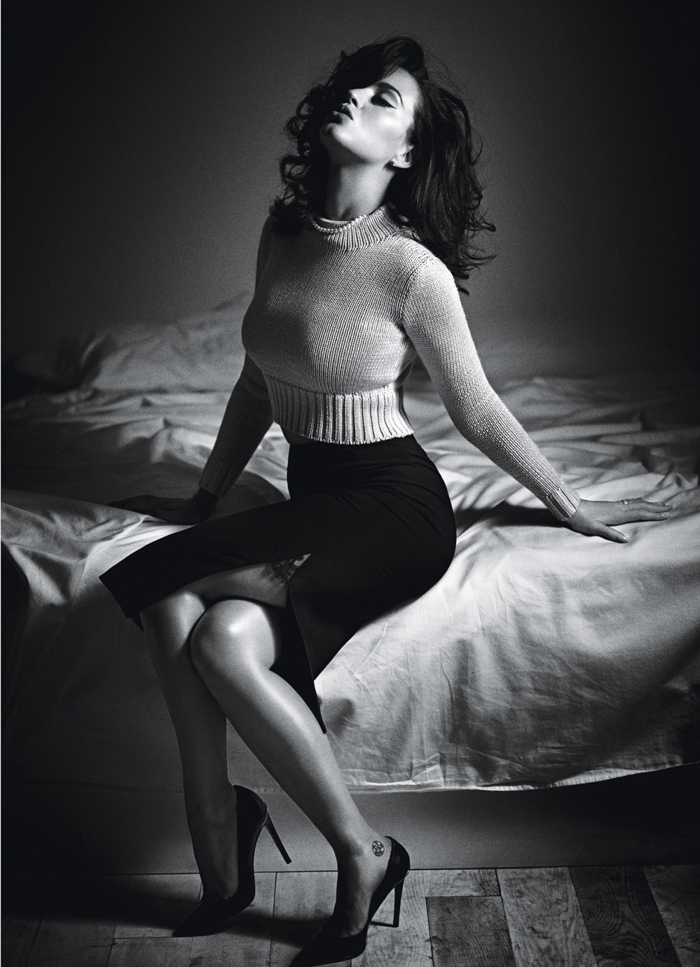 On the meaning of "Roar": "I do love a good innuendo. Mom and Dad know what this song means, but just sing along, kids–you won't know what these lyrics are about for another 10 years. This song is about sticking up for yourself. People talk about bullying, but you can be your own bully in some ways. You can be the person who is standing in the way of your success, and that was the case for me. I was having a great professional streak, but personally, I was really immature, so I had to balance those things out."

"Roar" is about Rusty: "If you are not happy with something, you should change it. So I went to a lot of therapy, and finally, I am able to speak up for myself: You are going to hear me roar!"

Her favorite song ever: "'Killer Queen,' by Queen. I was 15. Of course, I had heard music before that, but nothing had really struck a chord with me until that song. I was hanging out with my friend Morgan in Santa Barbara, my hometown. We were over at her house–she was that friend, the one that you idolize and maybe even have a weird obsession-slash-crush on. We were standing on her bed, wearing her clothes–because her clothes were cooler–and she put on 'Killer Queen.' My world froze. It was a very cinematic feeling, and it opened up this lyrical world."

Her own teenage style: "My style icons were Gwen Stefani, when she was in No Doubt, and then Shirley Manson in Garbage."

Is she religious now? "I try and keep my connection with the G-O-D or with a power that's bigger than me. It's important–otherwise, you don't have any kind of accountability. If you think, Hey, at the end of it all I am just going to be dust, or I have no soul or whatever, why not just be a menace to society? For me, accountability works."

On her early record-contract days: "Yes. I was a little entitled, a little bratty. I was living in Beverly Hills, and a big famous producer had taken me under his wing. I was getting a monthly allowance–I had a Louis Vuitton key chain for my Jetta! I thought I was the bee's knees. But it didn't last: I got dropped from my record label. And the Jetta was impounded. And I couldn't pay my bills. I suddenly heard no more often than yes. As cheesy as it sounds, the rejection built a lot of character in me. It takes strength to stick around in this business. And I have always been highly ambitious."

Does she want to be a movie star? "Yes, but I hate mornings. So I told some executives who had asked me whether I wanted to act that if you want to start shooting at 11 a.m., then I'm your girl. Otherwise, I'm not interested. I live a rock-star kind of life where I don't go to bed until 4 a.m. I'm very nocturnal. But I always say that if Ridley Scott wants to hire me for Blade Runner 2 to play Rachael, I am absolutely available."

What movie makes her cry? "The Notebook. And Titanic. And I always cry on planes. My boyfriend [John Mayer] and I call them 'deprivation tubes': You have a glass of wine, and you're watching a movie, and then, wahhhh."

Who's her crush? "I actually am dating my crush. I had a crush on him for a long time, and it just so happens we fit together great."

Did she like being married? "Of course. I really loved it. It was a new, fun, exciting journey. But I like how I am now, and I think all things happen for a reason."
[From W magazine]
OMG, Katy actually named John Mayer as her crush in this interview. What a way to feed into the douche ego. Dare I say that Katy could do a lot better than John Mayer? Yeah I said it. Katy deserves a lot better than him, but it is excellent news that she doesn't really want to be a movie star as previously reported.
In other Katy-related news, she's still throwing ex-husband Russell Brand into the Thames river. She's been telling us he made her suicidal, which came after claims that he informed her of their divorce via text message. Katy told the Sunday times (via subscription) she felt "punched in the face" by Rusty's rejection. She was also "in bed for about two weeks. I was pretty f—ed, yes. It hurt a lot – I got a good knock." Yes I sort of feel bad for her, but that's what happens during a major breakup.
Now for more sultry Katy. She did well in this shoot. Very sexy without showing too much skin.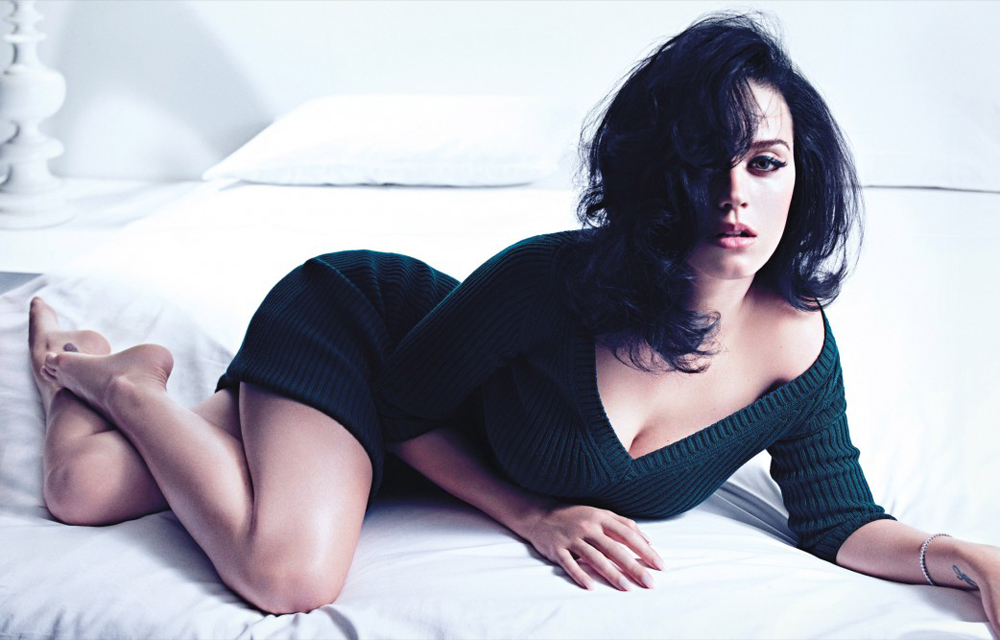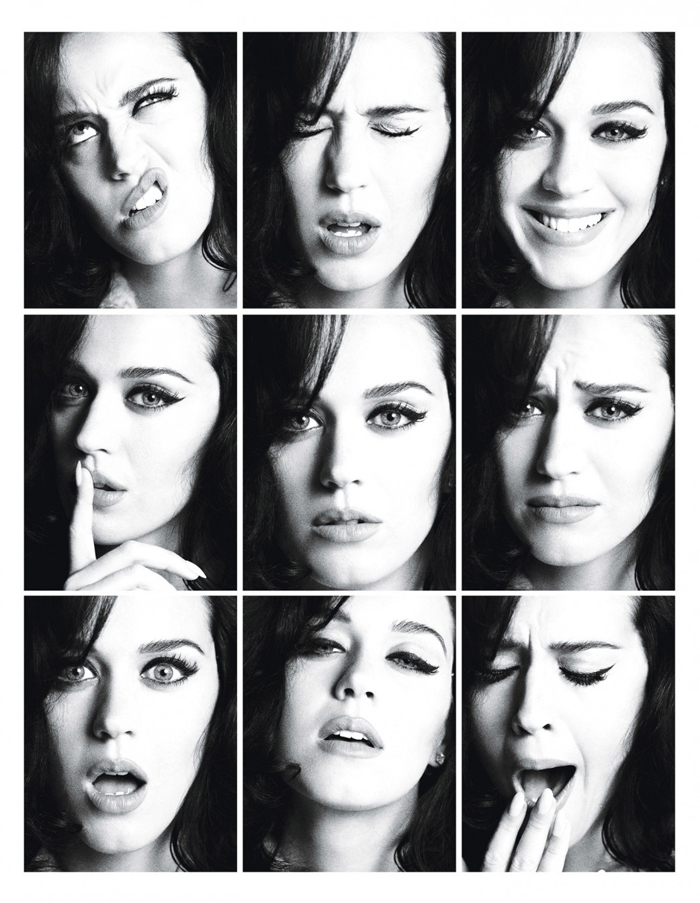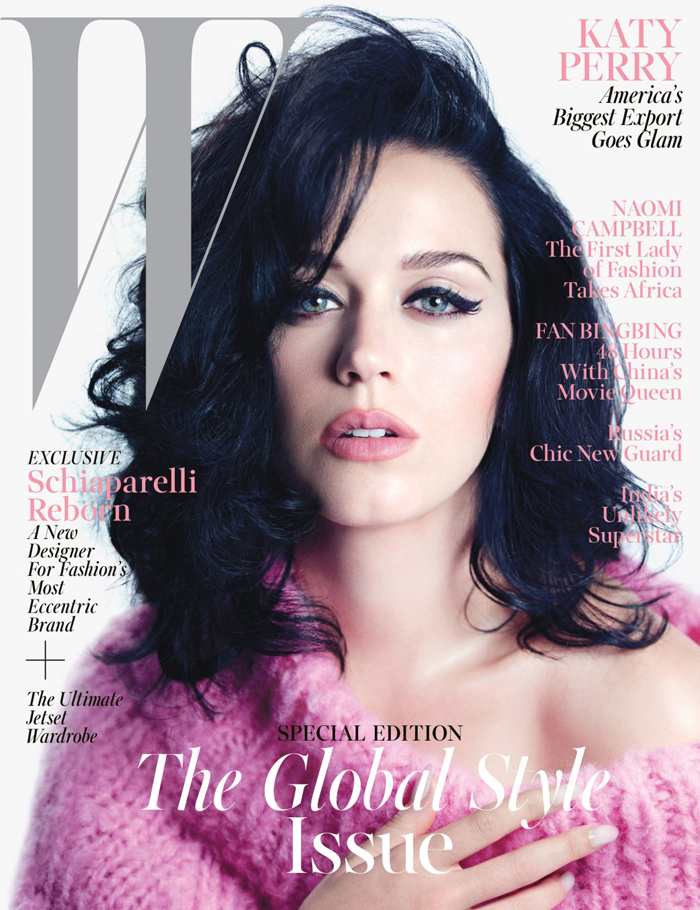 Photos courtesy of W magazine