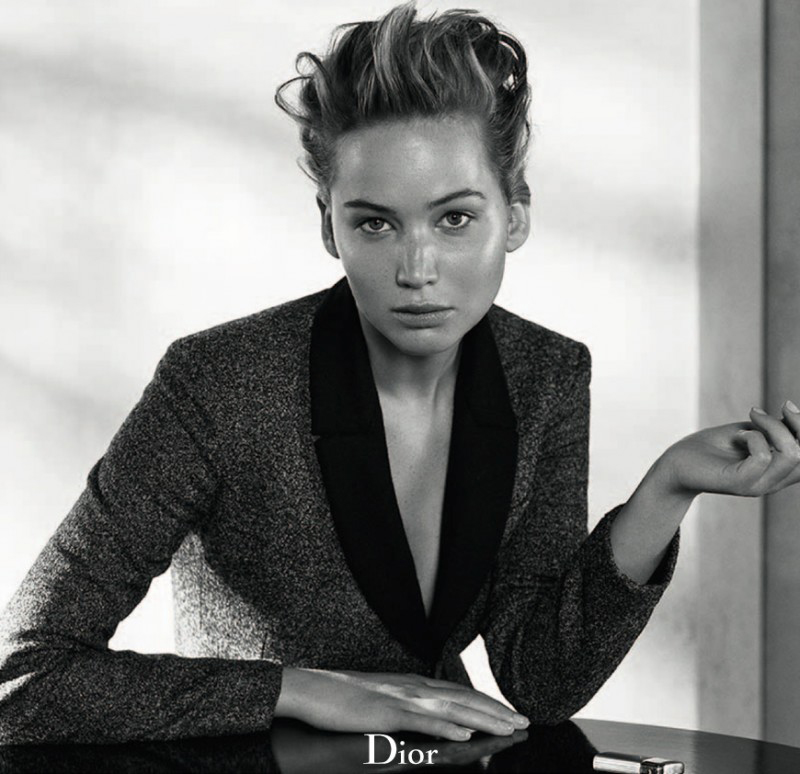 Jennifer Lawrence graces this questionable editorial within the new fall/winter issue of Dior magazine. We already discussed the cover a few weeks ago. Dior mag isn't available on newsstands, but it can be found exclusively in Dior boutiques. As the resident die-hard JLaw fan, I find myself very conflicted about this spread. JLaw is meant to appear elegant in this black-and-white shoot for Miss Dior, which highlights outwear and tailored businesswear. Instead, she seems bored and over it.
Poor JLaw has been greased up and (presumably) drugged up with NyQuil. She looks utterly apathetic and on the verge of a possible nervous breakdown. Granted, this particular shot is **BAM** amazing.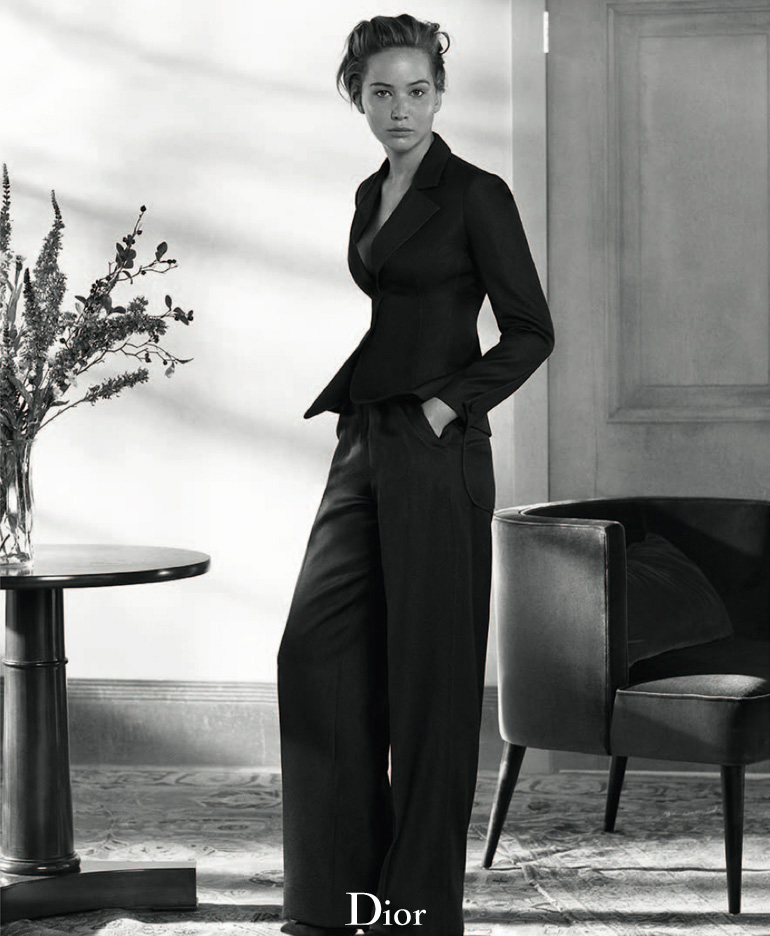 This rest of the shoot? Not so much.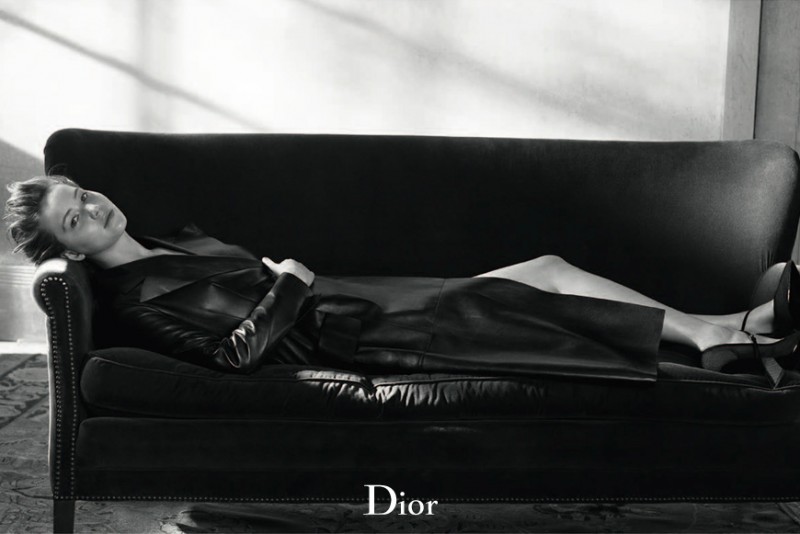 Mostly JLaw looks exhausted in these ads. Instead of appearing pretty and natural like she did in the Dior handbag ads, Jennifer looks like she needs a good nap. Bad styling and way too much oil.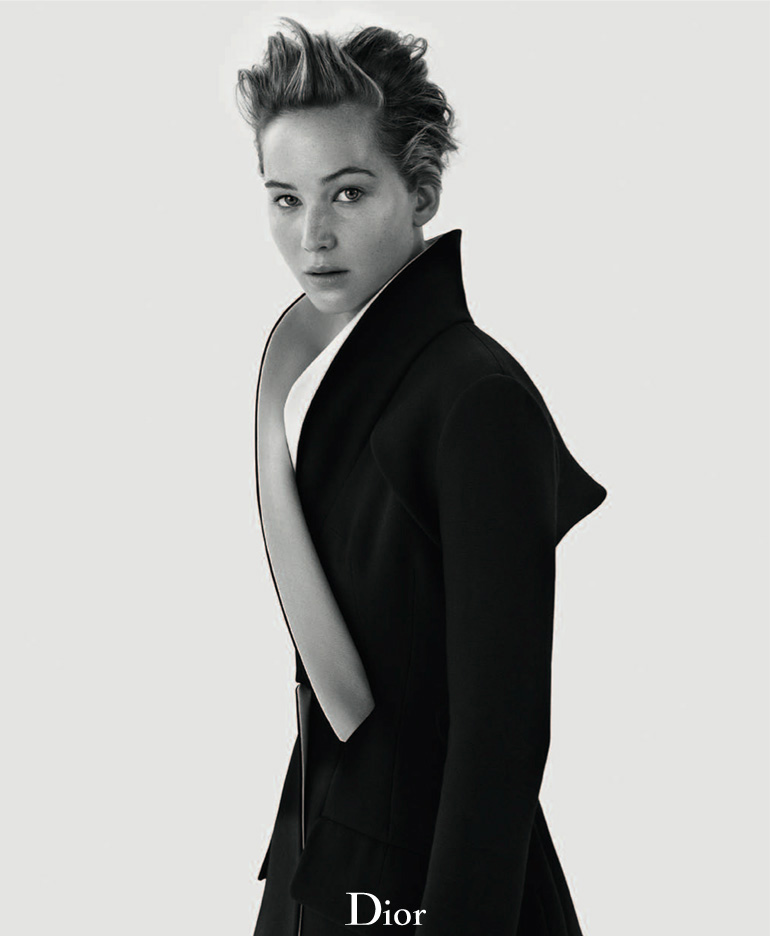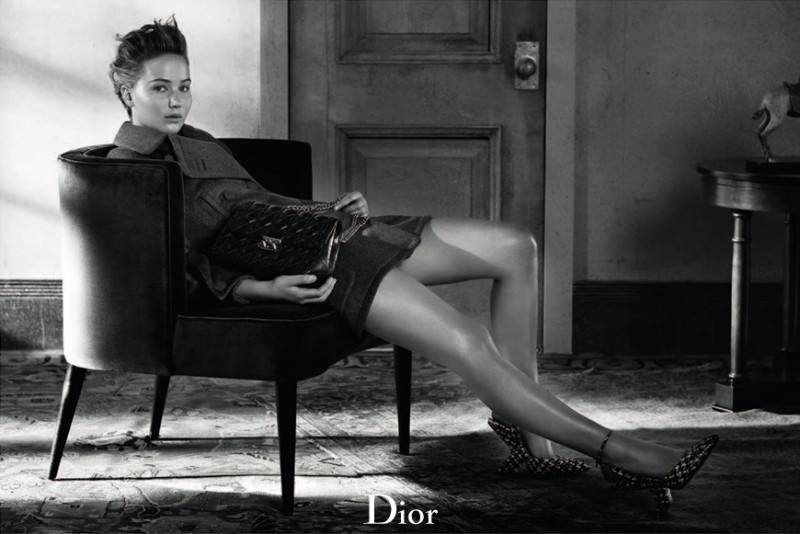 Photos courtesy of Dior