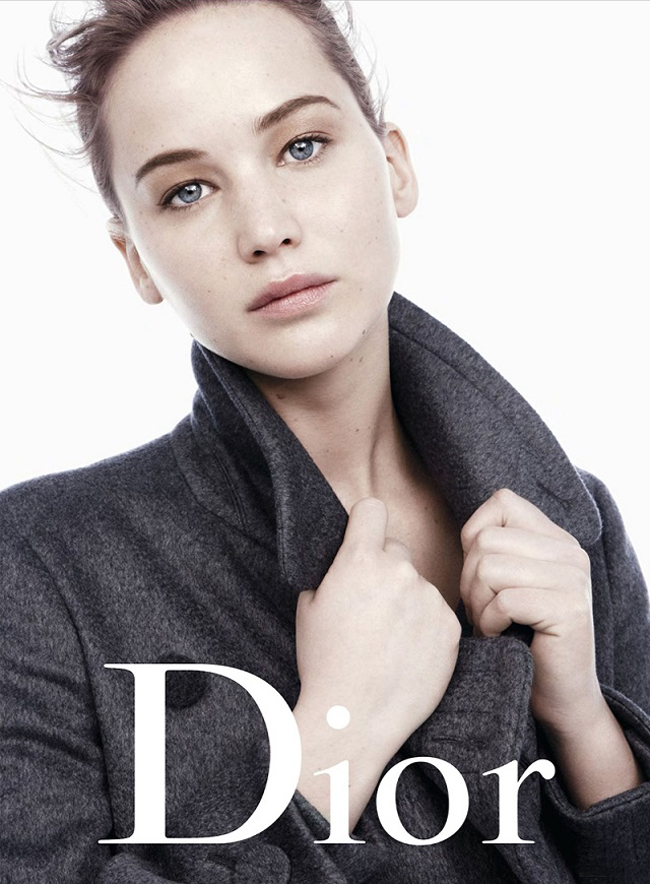 Jennifer Lawrence is still a Dior girl. While I completely adore JLaw, I always feel like she's faking it when it comes to behaving herself and refraining from fart jokes. Jennifer is not a girly-girl. She does not enjoy being dressed up, and she only does so for her job. I suppose we should all be relieved that she's not acting ungrateful like other starlets who get these endorsement gigs.
In all seriousness, Jennifer probably does appreciate her good fortune in earning some easy money from fashion houses like Dior. I really shouldn't put any words into her mouth even though I have a feeling that JLaw would rather be building a treehouse in her spare time.
These are some of the new ads from the Fall/Winter 2013 campaign of the Miss Dior handbag line. Much like the previous ads, JLaw looks very somber but still lovely and classic. More importantly, Jennifer seems far less plastic and photoshopped here. One can actually see the gorgeous "imperfections" in her skin. A slight dabbling of freckles and an occasional mole. The effect is both gorgeous and splendid, and the handbag in this shot doesn't look half-bad either.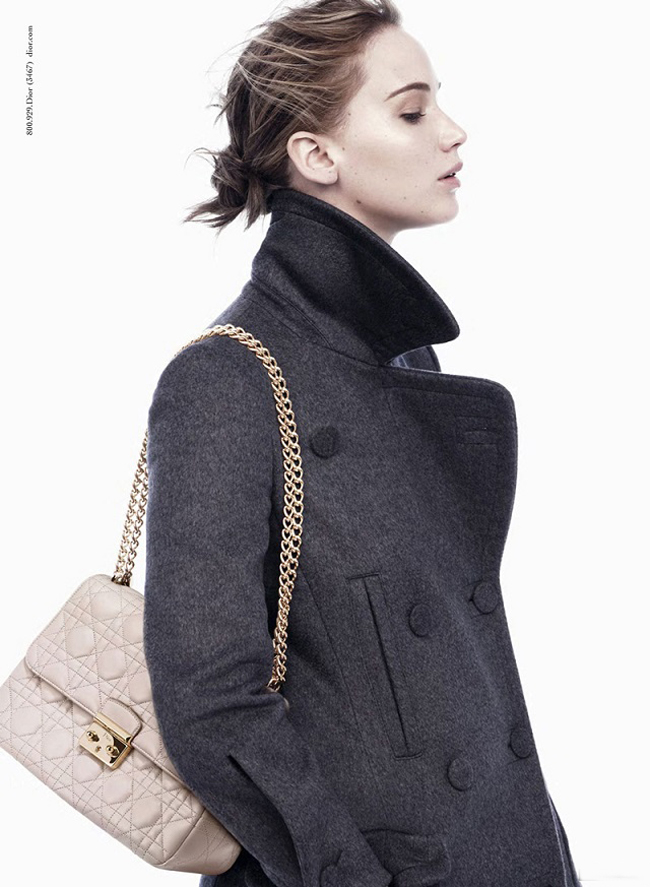 In other JLaw-related news, she's still getting pretty hot and heavy with her cute British ex-boyfriend, Nicholas Hoult. Sadly, we don't have access to the photos, but the reunited lovebirds were spotted last week whilst lounging in a Montreal park. Both were reading books while JLaw guzzled from a bottle of champagne (don't judge); Nicholas seems to favor the iPad while JLaw goes for the hard-copy, and both of them look very happy together. Certainly, this couple looks far less creepy than Bradley Cooper does while reading Lolita next to his 21-year-old model girlfriend, but there's no accounting for literary taste right? Jennifer was also spotted last week while dressing down and riding her bicycle while Nicholas went grocery shopping. Swoon.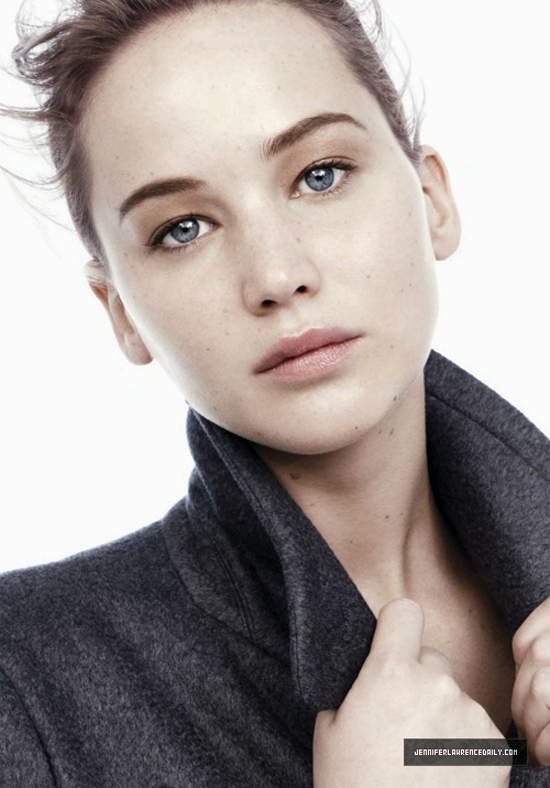 Photos courtesy of Dior