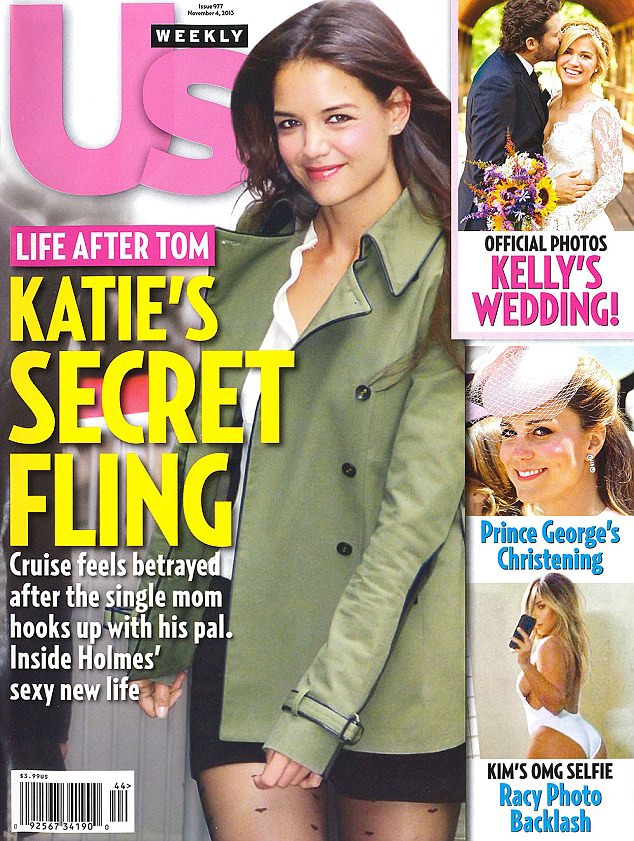 We went back and forth a bit over this Us story about Katie Holmes and Jamie Foxx's "secret fling" because it sounds so very tabloidy. Still it's a fun ride because the response to Katie's lovelife has been very positive lately. The spring in her step is palpable. It's easy to believe that she might be getting some hush-hush loving, and I bet she's raring to move on from Tom Cruise's need for speed. (Gross.)
Us wants us to know that Katie Holmes and Jamie Foxx are indeed banging. I don't believe it, but I love the story. In August, the rumors started about Katie & Jamie after they danced the night away at a Hamptons party. In Touch already told us that they were seeing each other but trying to keep it quiet. Us now "confirms" that Jamie & Katie totally did it after the party. They also use the fact that Jamie has been in NYC for months filming the Annie remake. Us says they're enjoying a no-strings-attached set of hookups that are filled with Scientology jokes.
Of course Tom Cruise "feels betrayed." He helped Jamie get cast in Collateral, and "doesn't care if it was just a hookup." Us says that bonded over their mutual distaste for Scientology. In 2005, Tom invited Jamie to dinner, which turned out to be three hours of videos at the Celebrity Centre. "Jamie thought they were going to party and was p-ssed he had to sit through a Scientology dinner." I bet that's how a lot of actors feel about meeting Tom. They think they're gonna party, and then the CO$ emblem starts flashing. Jamie is using this to his advantage: "Jamie made Katie crack up talking about Scientology!" What I'm getting from this new information is that the way into Katie Holmes' pants is by making fun of David Miscavige. Sounds like a decent aphrodisiac to me. Here's some highlights from Us:
* The fling started at that Hamptons party where they danced together to "Blurred Lines." Katie "looked nervous" but initiated contact by "impulsively" grabbing Jamie's hand. A bystander says that at 1:30 am, "he gave her a hug and a pat on her behind. He was trying to get her to go to his room. They hoked up. It was two adults having fun, getting tipsy, and one thing led to another."

* Katie needed a good roll in the hay: "It had been a scary year, and then Jamie enters her life and puts a smile on her face. He showed concern about her when almost all of Tom's other friends had cut her off." Katie prefers Jamie's "lighthearted and fun" company to the "really intense" Tom.

* Jamie has "extraordinary powers of seduction" and "runs a smooth game." "His favorite thing to do is look you in the eyes and serenade you while dancing. He's so good that before you know it, you're in his bed and he's calling you a cab home."
[From Us Weekly, print edition, November 4, 2013]
You know, I really don't believe this story at all, but it paints an interesting new picture of Katie. She took the single-mom narrative as far as it could go, and now her career needs some spicing up. This Jamie Foxx hookup story makes Katie seem like a fun loving girl who knocks back a few drinks and rightfully enjoys sexy flings. Hollywood should cast her in a raunchy, R-rated comedy. Maybe?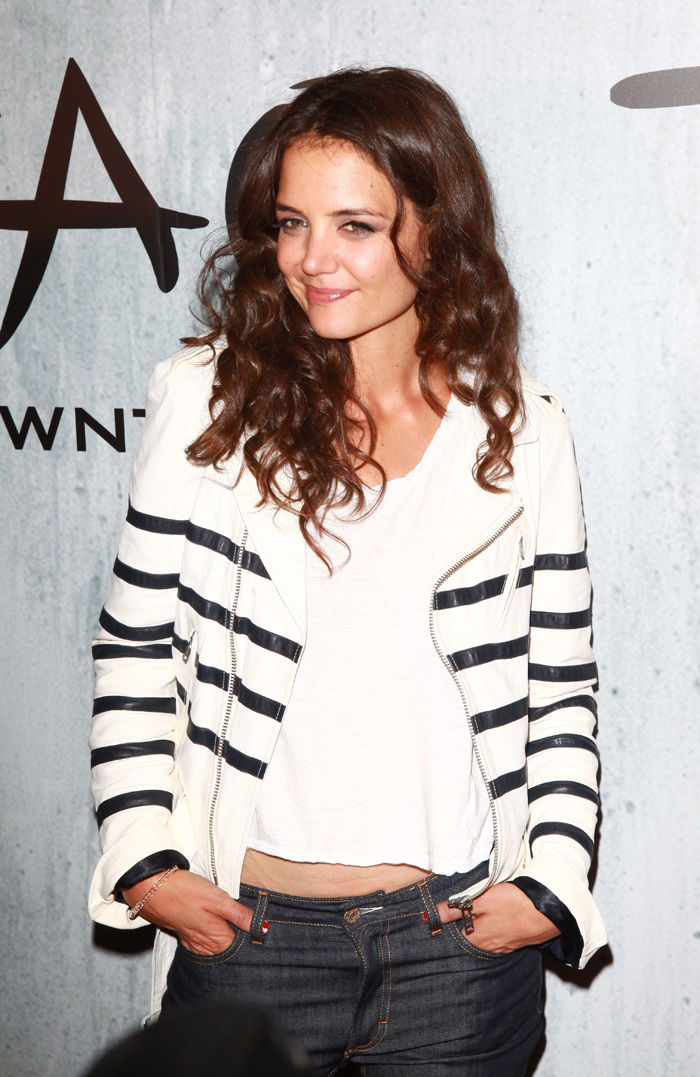 These photos of Jamie playing Daddy Warbucks/Benjamin Stacks are slowly killing me. He's so hot, but those giant scissors are not.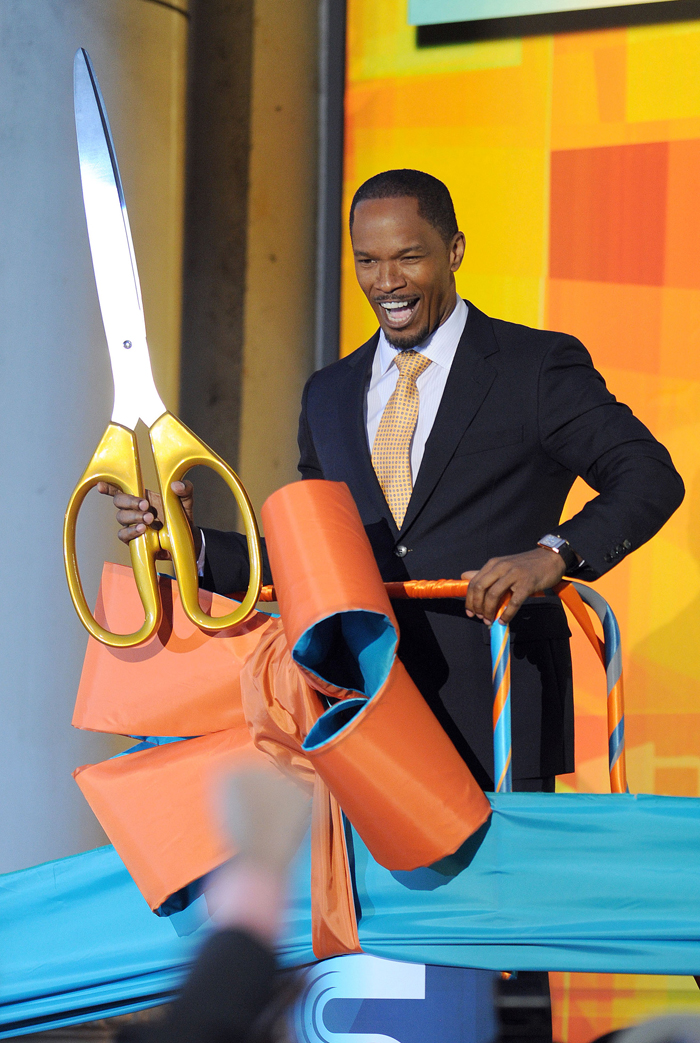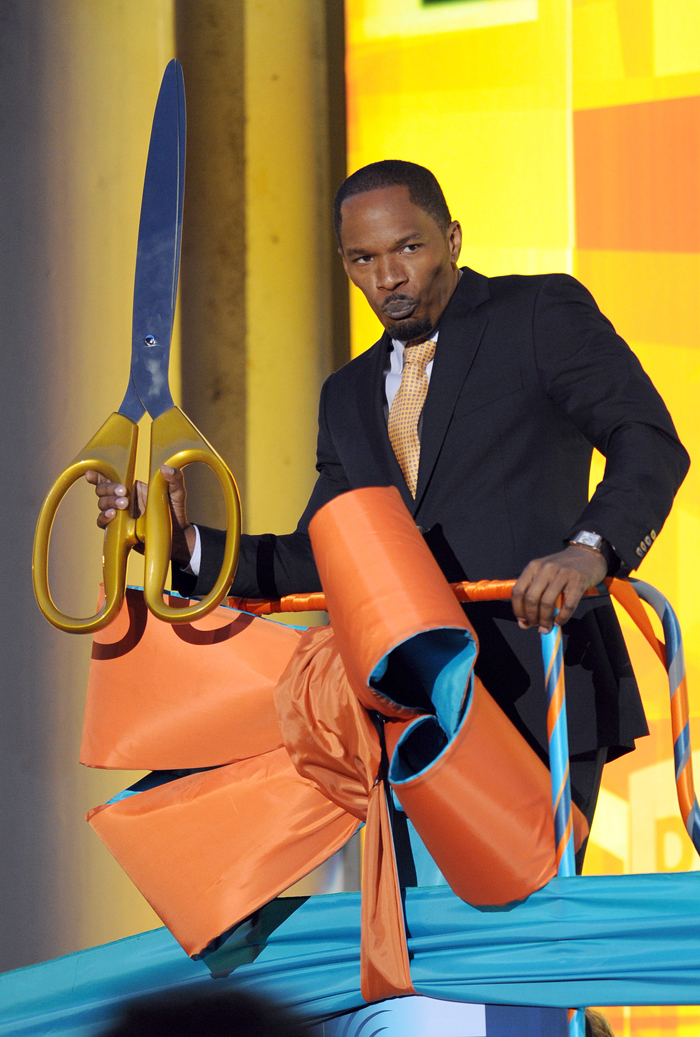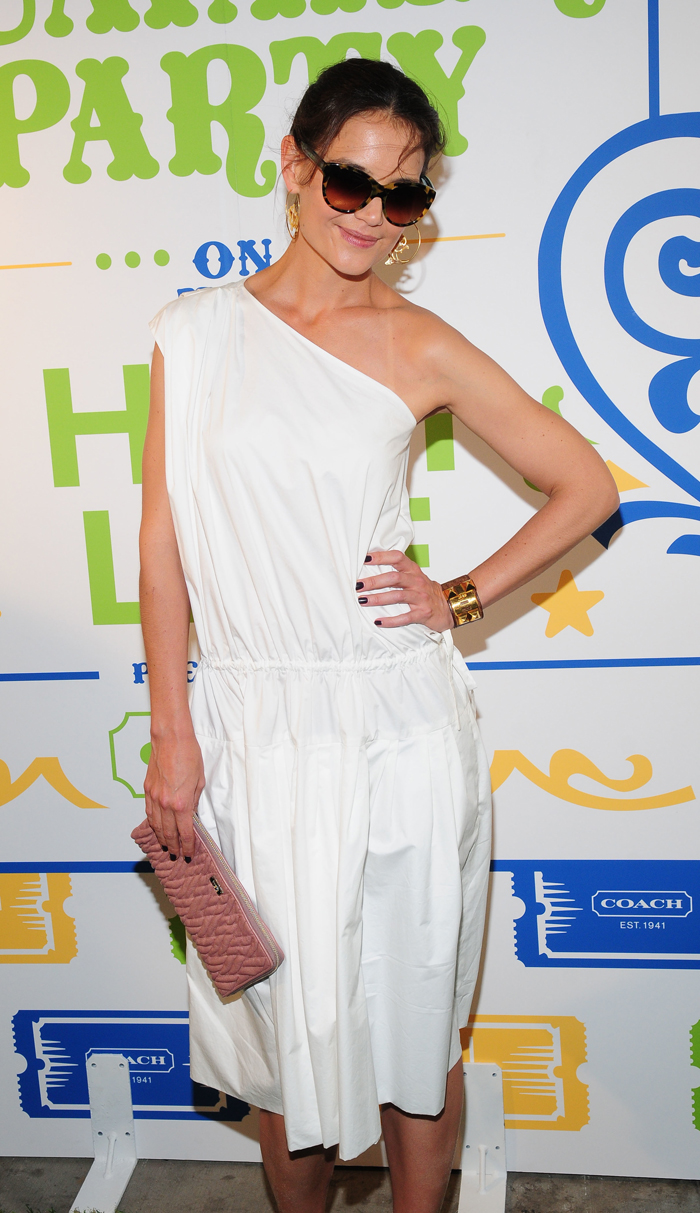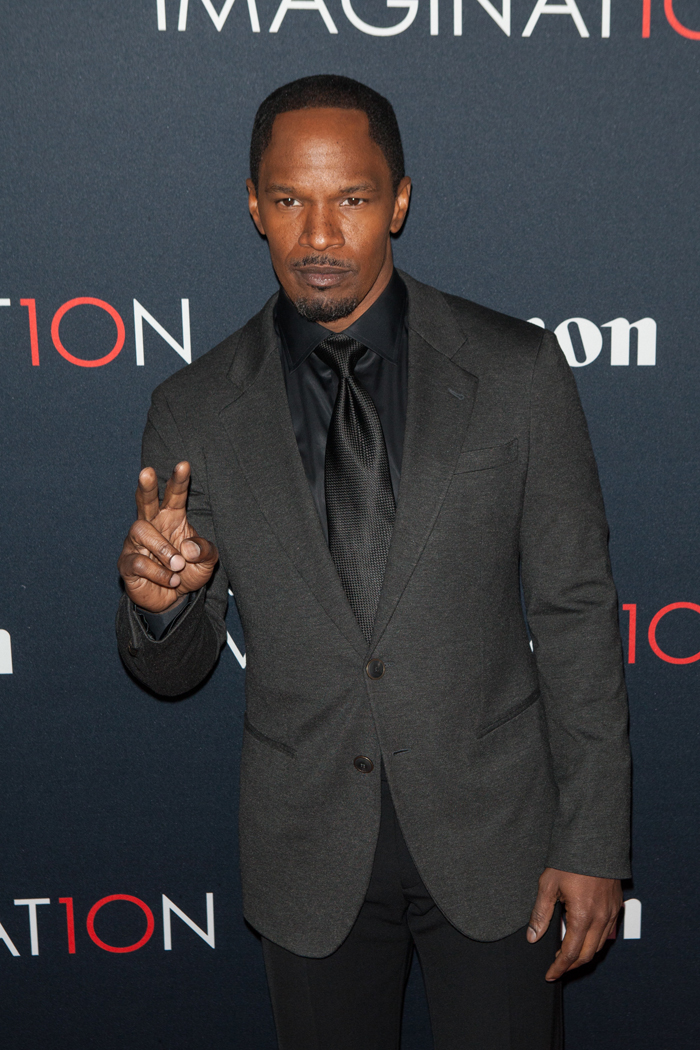 Photos courtesy of Fame/Flynet & WENN