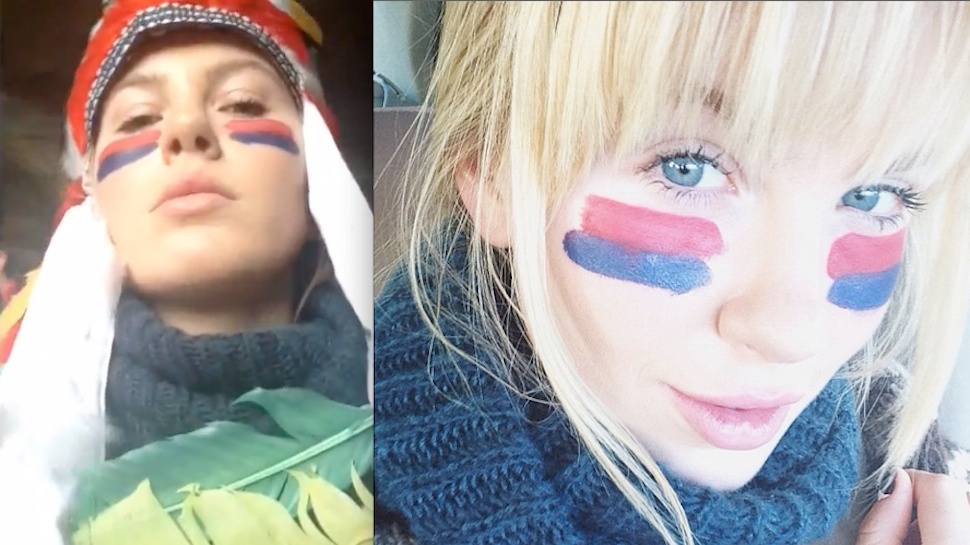 For real, Halloween costumes bring out the racist in all of us. This year's discomfort started with Julianne Hough doing blackface and continued with some very terrible people dressing up as Trayvon Martin and George Zimmerman. That last example is extremely heinous in comparison to Julianne's mere "ignorance," that moved her to wear on blackface as one of her favorite tv characters. What a mess.
Now Ireland Baldwin finds herself in a bit of pickle as well. Ireland posted some Instagram photos of herself in a Native American costume. As you can imagine, this did not go over well. Ireland issued a sort-of apology. She's sorry if you took it the wrong way:
Ok everyone. I apologize if my Halloween costume offended you and your culture PERSONALLY. However, I don't apologize to a majority…

— ireland (@IrelandBBaldwin) October 29, 2013
A Native American costume was AN OPTION at a Halloween store.

— ireland (@IrelandBBaldwin) October 29, 2013
I respect all cultures and I would never mock one. I am Cherokee Indian and I am also well aware of what many tribes encountered in the past

— ireland (@IrelandBBaldwin) October 29, 2013
And for some of you pathetic morons to bring my family and other matters into the discussion, you are all sad excuses for human beings

— ireland (@IrelandBBaldwin) October 29, 2013
Sigh. By now, people should realize that dressing up as someone else's culture isn't the most sensitive move. Ireland does have some Cherokee blood, but she didn't grow up in the culture. She never lived on a reservation or had to deal with any discrimination or hardships as a result of her Cherokee heritage. Ireland claims to have been dressing up as a Disney character (the chief from Peter Pan), but she should have known better than to pick a character that is little more than a racist caricature. I'm sure she didn't pick her costume with malice, but her defensiveness and "sorry if you're offended" faux-apology doesn't win her any points for trying.
On a slightly brighter note, Ireland just turned 18 last Thursday. Alec sent her flowers, and Ireland posted a photo of the bouquet to Twitter.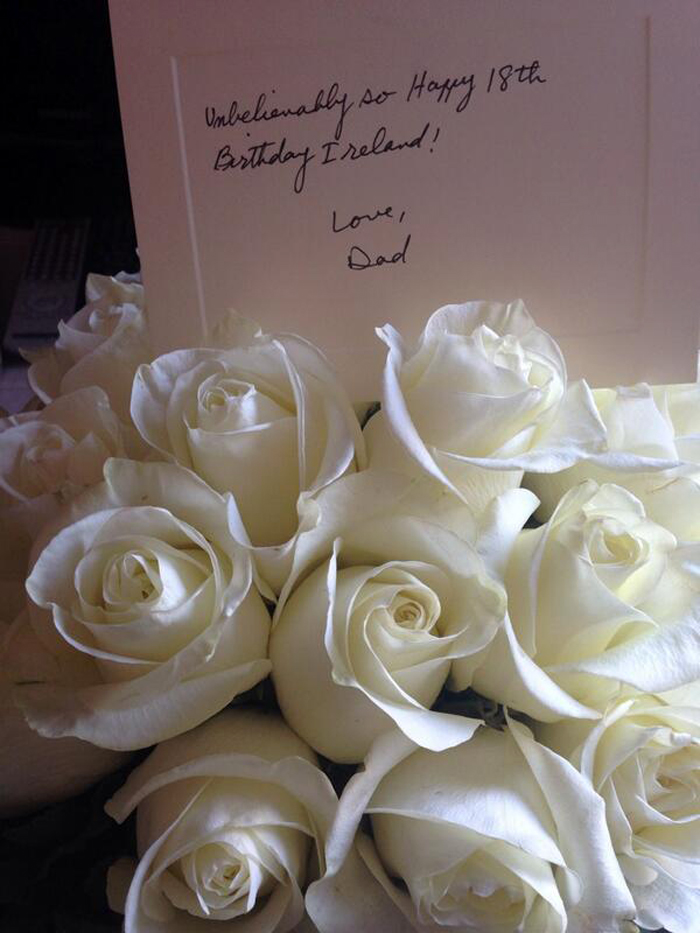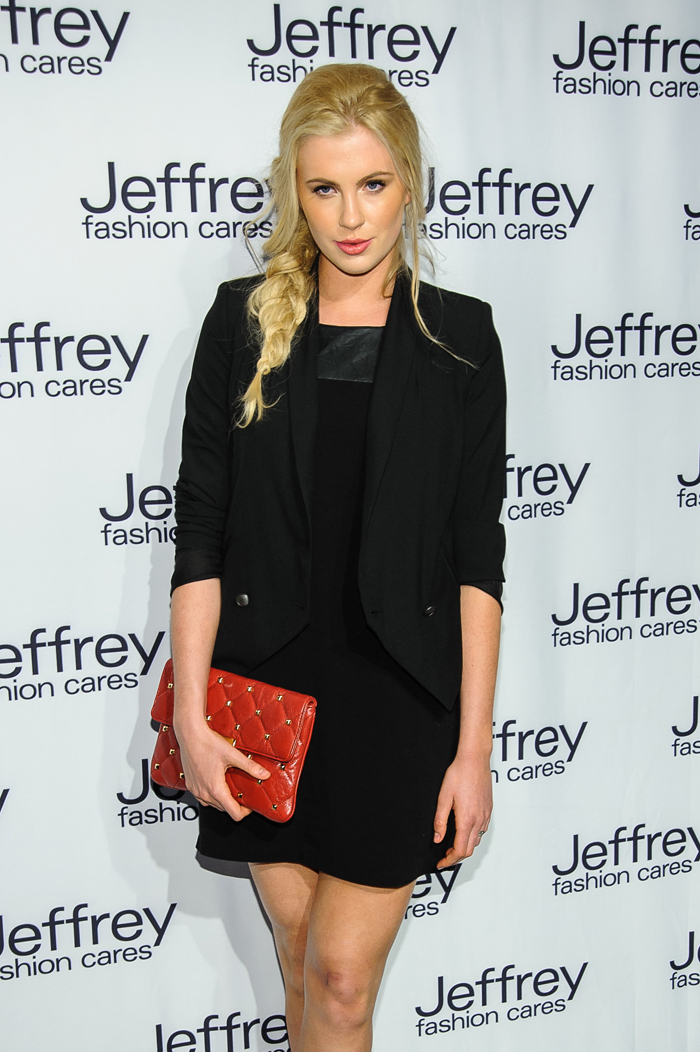 Photos courtesy of Ireland Baldwin on Instagram, Fame/Flynet & WENN