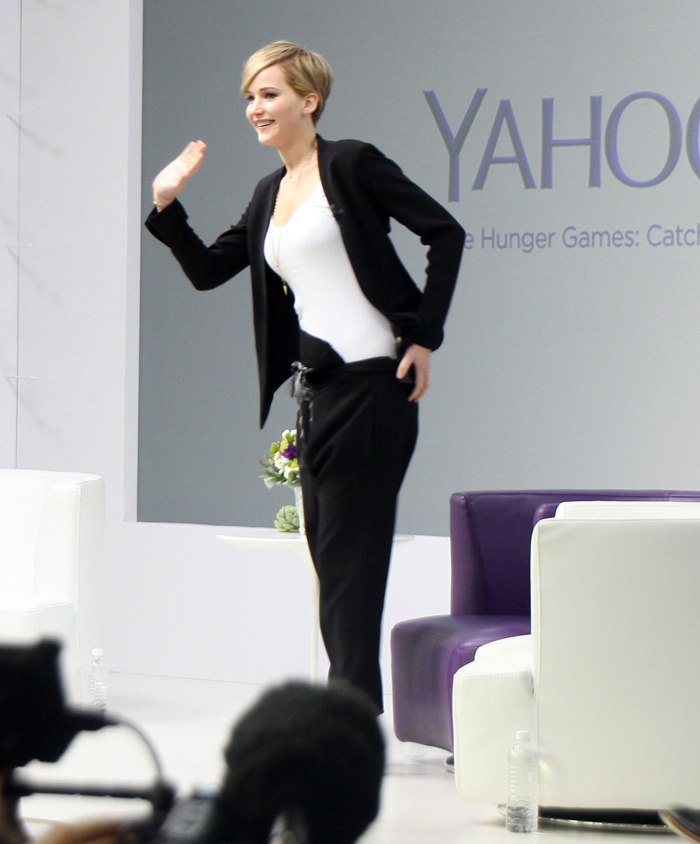 Jennifer Lawrence is working that spunky new hairdo to promote Catching Fire. These are pictures of JLaw during a Yahoo Q&A/Tumblr chat alongside director Francis Lawrence (no relation).
To no one's surprise Jennifer was asked about her new haircut during the session. She also talked quite a bit about her refusal to diet for a role. It amuses me how — only a few years ago — the New York Times was calling bullsh-t on JLaw when she dared to eat eggs benedict during an interview. Of course she was then criticized "for looking normal" and being called "the overweight one" out of the current band of starlets. Now that JLaw has an Oscar, she has pledged to tell people that tell her to diet to go f— themselves. She's not backing down either as this Q&A reveals:
Why the dramatic hair cut? "It grew to an awkward gross length, and I kept putting it back in a bun and I was like 'I don't want to do this,' so I just cut it off. It couldn't get any uglier."

Looks aren't everything: "The world has this idea that if you don't look like an airbrushed perfect model. You have to see past it. You look how you look, you have to be comfortable."

On the body issue: "What are you going to do? Be hungry every single day to make other people happy? That's just dumb. There are shows like 'The Fashion Police' that are just showing these generations of young people to judge people based on all the wrong values and that it's OK to point at people and call them ugly or fat. They call it 'fun' and they say 'welcome to the real world' – and that shouldn't be the real world, it's going to continue being the real world if we keep it that way. We have to stop treating each other like that and stop calling each other fat."
[From Yahoo]
I know people get tired of Jennifer talking about her weight and body image, but these are the questions she gets asked during interviews. She's sort of known as an ambassador for a more "realistic" body type in Hollywood. JLaw's bod is ridiculously banging (seriously: dat ass), but it is a much more attainable body type than most what we see from most actresses. That's a wonderful thing because so many young fans of The Hunger Games do look up to JLaw. My 13-year-old is crazy about the pull-up machine at the gym because she wants to be strong like Katniss. Damn that's cool.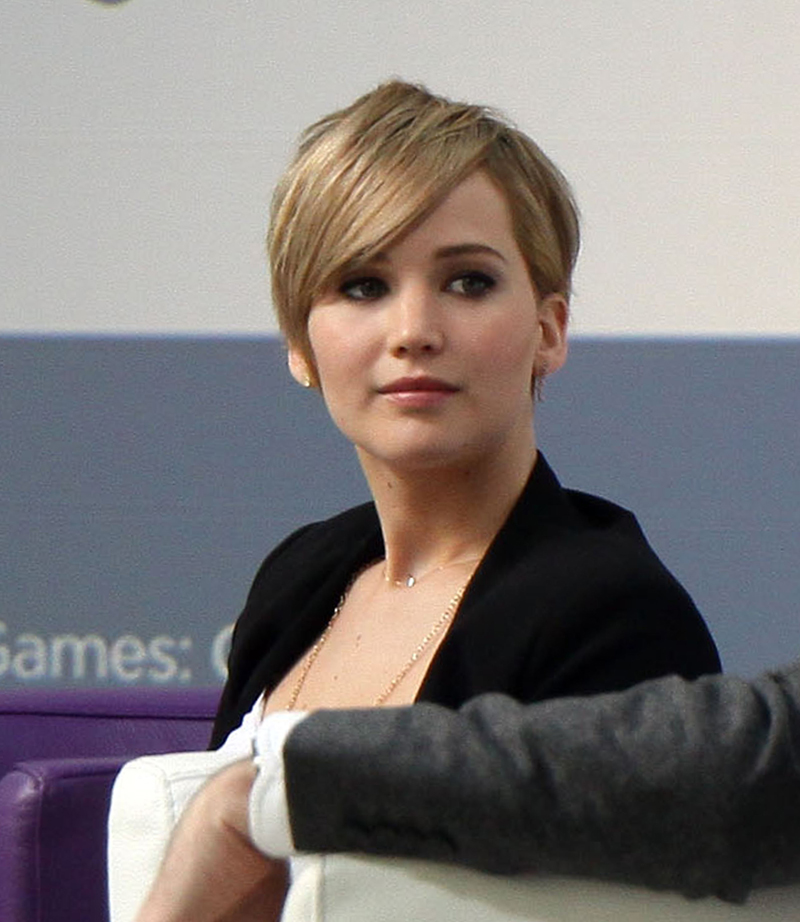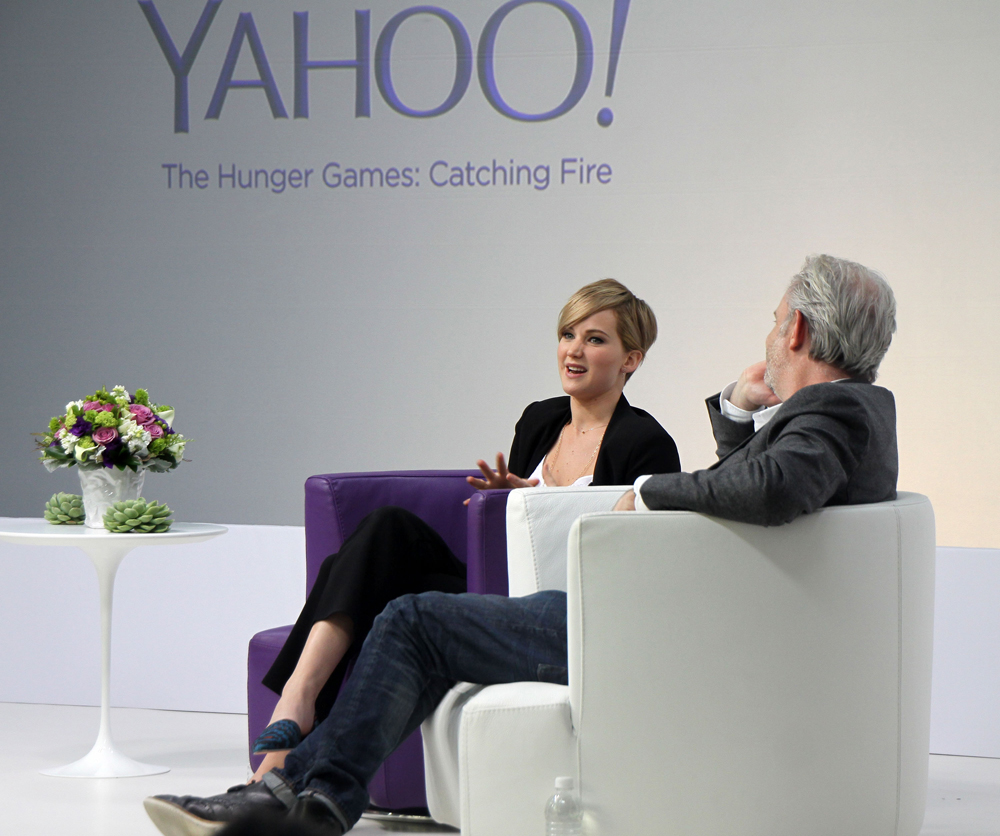 Photos courtesy of Fame/Flynet