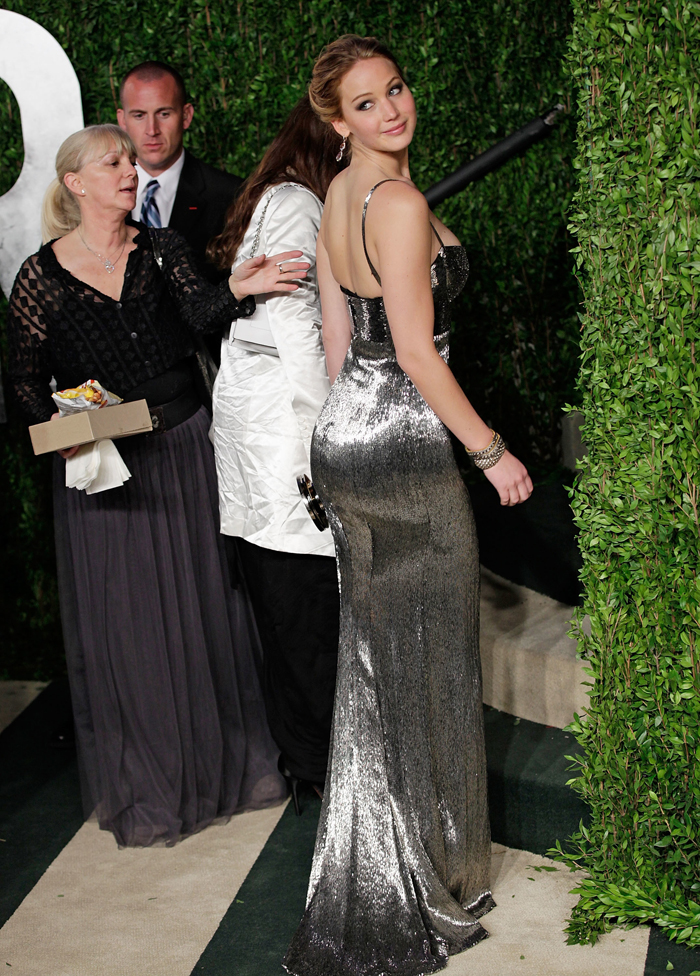 Yesterday, some of you seemed quite surprised by Jennifer Lawrence's amazing booty pop at Comic-Con, so I just wanted to provide some photo evidence that JLaw's rear view has been like this for quite some time, but it takes the right fit to show it off, such as with this amazing Calvin Klein dress at this year's Vanity Fair Oscar party.
While we're on the topic of Oscars, Jennifer is talking about where her gold-plated statuette is currently stashed — at her parent's house in Kentucky! Kaiser reminded me that Angelina likewise gave her Oscar to her mother, and I remember reading that Kate Winslet stores hers in a very bizarre place, on the back of her toilet, because she thought it would be nice to allow her guests to "just sneakily have a little hold and put it back down again" … with their unwashed bathroom hands. That's pretty gross, isn't it? I much prefer the JLaw rationale of storage: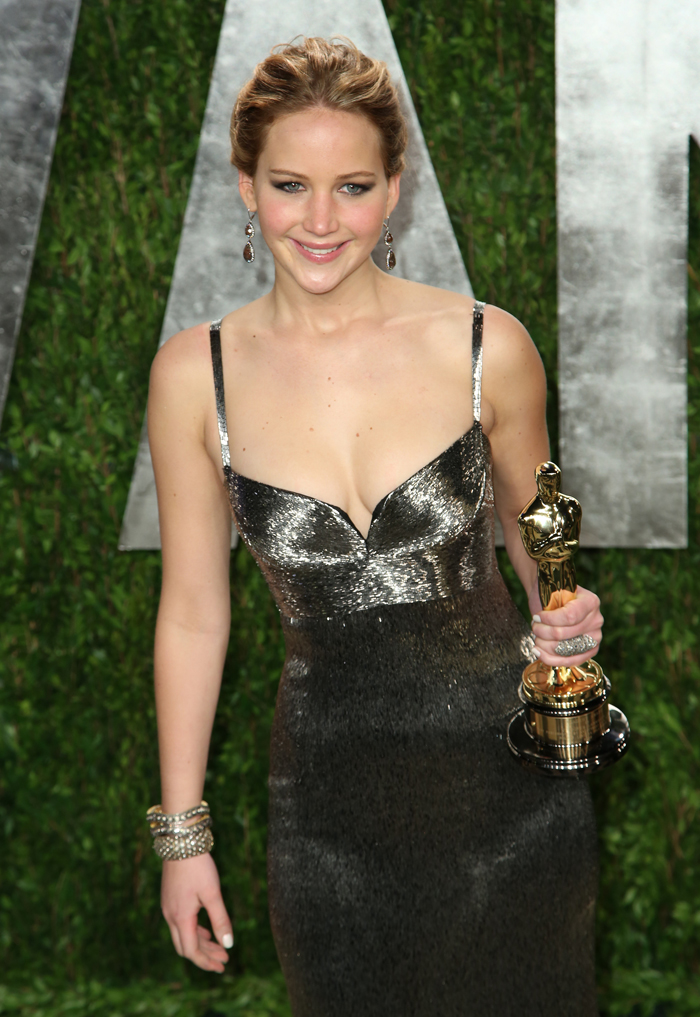 Jennifer Lawrence won the Oscar for Best Actress this year, but the Hunger Games: Catching Fire star says her parents now have custody of the coveted gold statue.

"My parents took it back to Kentucky, 'cause I felt odd having it, like, on display in my house," the 22-year-old star – who won the Academy Award for her performance in Silver Linings Playbook – told Access Hollywood's Scott Mantz at Comic-Con 2013 in San Diego, Calif., on Saturday.

"If anybody's coming over to my house, I didn't want them to remember that. Just kind of puts a weird energy out," she explained.

The actress initially tried placing the prestigious award in an inconspicuous place, before surrendering it the care to her parents. "I put it in the hallway towards the bathroom, and my mom was like, 'I'm taking it. It shouldn't be here.' And now it's on a piano in Kentucky!"

Jennifer also dished on the advice she recently gave fellow young star Shailene Woodley, who was nervous about how her life would change if she took on the role of Beatrice "Tris" Prior in the upcoming film, Divergent.

"She asked, basically, 'If you had the opportunity to do this again, would you? Because it's scary. It's life changing,'" Jennifer, who had her own doubts about signing on to play Katniss Everdeen in The Hunger Games movies, shared. "And I said, 'Yes. As many things change, as many things are horrible and scary, it's worth it if you love the movie,' which she did."
[From Access Hollywood]
That's pretty decent of Jennifer to give Shailene Woodley some advice on how to handle the upcoming Divergent franchise madness even though it probably won't fare nearly as well as Twilight or Hunger Games at the box office. I mean, can you imagine if Kristen Stewart was asked for her take on how to handle the press in the face of overnight success? KStew would be like, "Roll your eyes a lot and give 'em the bird."
Shailene also told Vanity Fair that she's never personally met JLaw, but the two spoke on the phone (in what I presume is the same conversation that Jennifer refers to above), and JLaw also told her, "It will be the best thing that ever happened. But don't be an idiot, do a sex tape, [or] do drugs. And go to Whole Foods when your movie opens." (Oh, and be sure to smoke pot on your balcony after winning an Oscar. Kidding.) Remember when Hunger Games first came out, and JLaw really did go to Whole Foods? The poor girl couldn't get out the door without help from security, but at least she can laugh and be sarcastic about it now.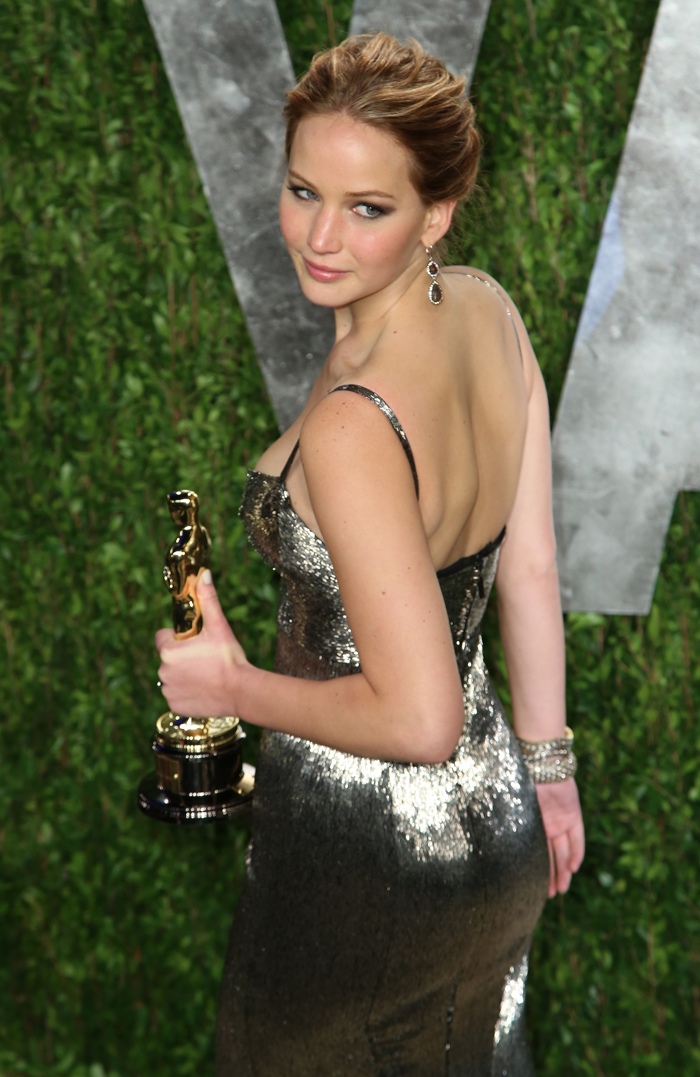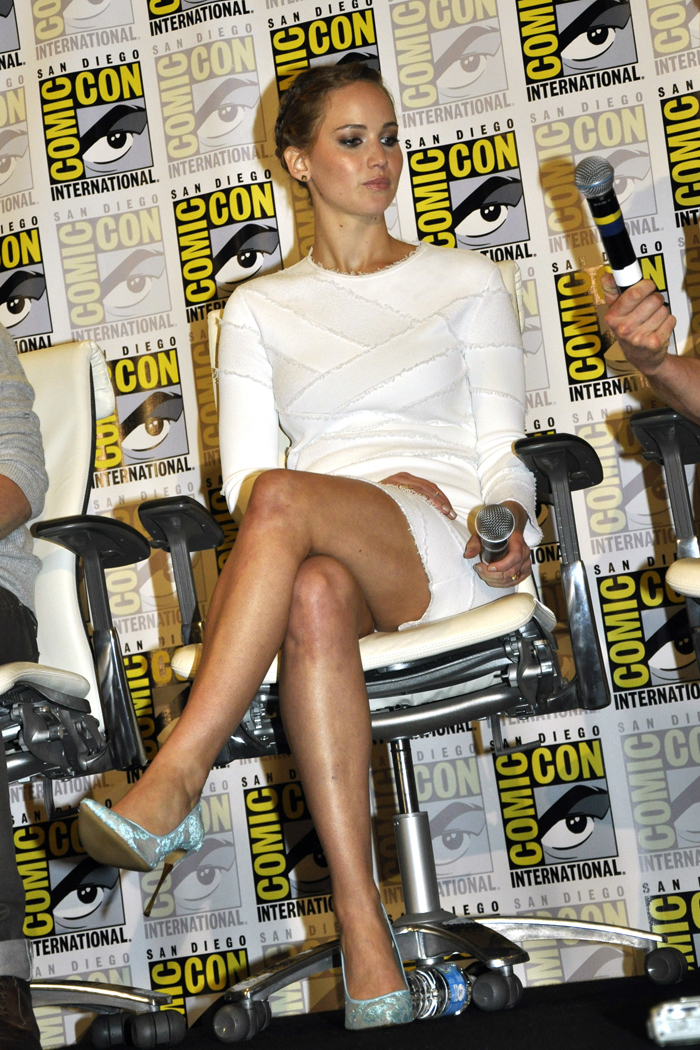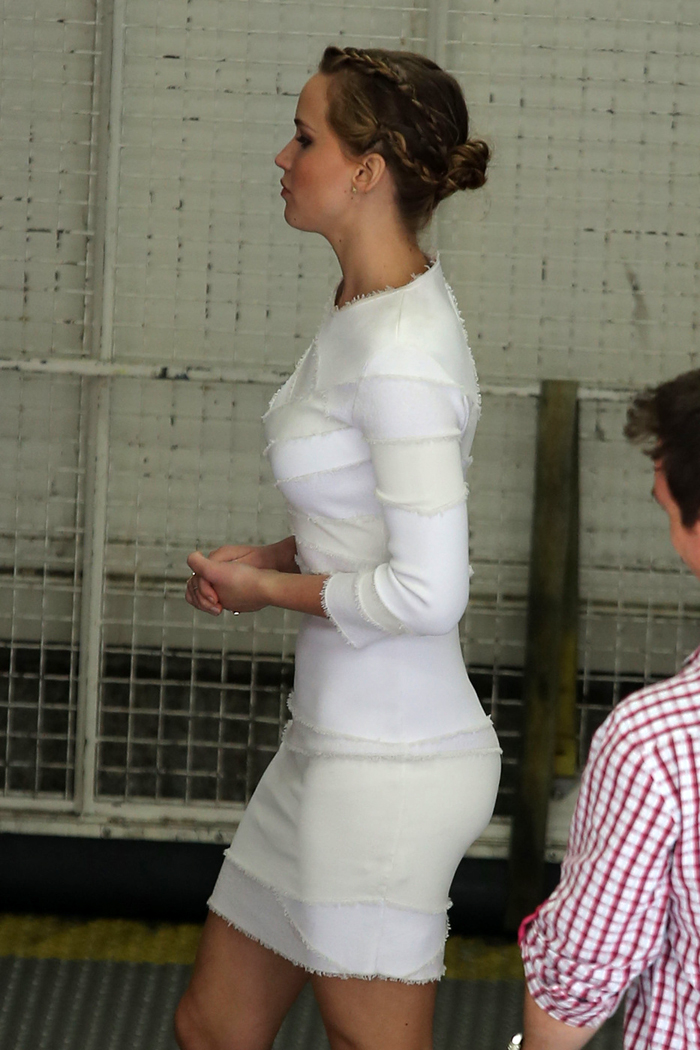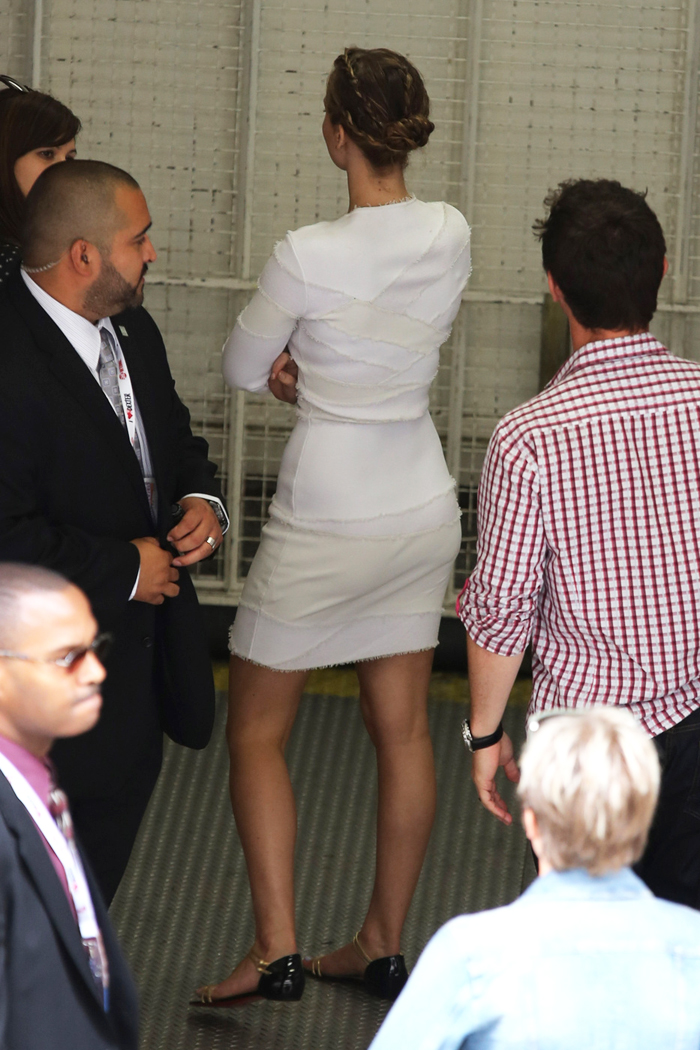 Photos courtesy of Pacific Coast News and WENN